A MANIFESTO FOR DRIVEN WOMAN WHO WANT IT ALL, AND ARE NOT AFRAID TO TAKE IT.
(Revolutionary Fucking Leader Book 2)
A NEW BREED OF WOMEN
The Selfish Bitch Manifesto
Where it all began … early this year, in a fit of frustration at how damn HARD us ladies often make it for ourselves, I whipped off an email rant to my community.
What followed, was something of a movement. It made me, and I'm honoured to say a ton of other women entrepreneurs who took up the message, realise that it is OKAY to want it all and it's even okay to TAKE it all, and what's more? Maybe putting yourself and your dreams first doesn't have to be a bad thing.
Here's the email that started it all:
Do you ever feel like you just can't help yourself and that you are SO damn selfish with your time and what you want to be doing?
I can't tell you how many times a DAY I feel torn between whether to work on my business or spend time playing with my four year old daughter and my six month old son, or maybe even relaxing with my husband once in a while … and I have to be honest here (even though I'm scared to say this) –
My preference is working on my business.
My eyes are covered right now. Please don't throw things at me! I swear I love, love, LOVE being a Mum and there is no sweeter sound than that of my kids laughing, but full disclosure? There is no sweeter feeling than the satisfaction of knowing I showed up in my business today and I did the work I know I am born to do.
And I'm not gonna pretend any longer –
I am a workaholic, and proud of it.
And you know what else? I am really freaking selfish about getting time for my work.
I leave the house in a mess most days.
My bills don't get paid until I get the reminder notice (not because I don't wanna pay them, just cause I forget!)
I HATE when my kids or husband or ANYONE speaks to me when I'm working, especially if it's when I'm writing.
I will go out of my way to avoid people, situations, meetings and tasks – pretty much to whatever extent I need to – if it means I can get to be alone with my laptop.
I find small talk EXCRUCIATING because I'd rather be creating in my biz, sending something out there into the world.
I could go on and on here, but I don't want to appear any more of a selfish bitch than what I already am!
But here's the thing, the thing about being such a god-darn selfish bitch!
And because I am so unbelievably selfish, such a god-damn selfish bitch in fact, I have built up an online company that makes 80k per month, that allows me to work a total of less than twenty-five hours a week, that means my family and I could pack up our lives at the drop of a hat last year, move to our current beach-side abode and are taking off in June of this year for a couple years living the laptop lifestyle.
You might not naturally be a selfish bitch like I am. But I'm guessing that if you're reading it's not because you're aghast at the awfulness that is me.
It's because you can relate.
Because you are RELIEVED to hear you're not alone.
Because you need somebody to tell you that you're NOT a bad Mum, wife, partner or friend and that it doesn't make you a bad person to want to be alone with your laptop, your ideas, and a never-say-die determination to make your dream business and life HAPPEN.
Us selfish bitches get sh*t done.
And that's exactly why I've created this book. It's a call to arms.
A call to women all around the world who are so damn OVER the guilt, and the ridiculous pressure to be NORMAL and do what they 'should' do.
I'm here to tell you that you are doing exactly what you should be doing, and you're doing a damn good job of it as well.
Remember –
Life is Now. Press Play! 
Kat x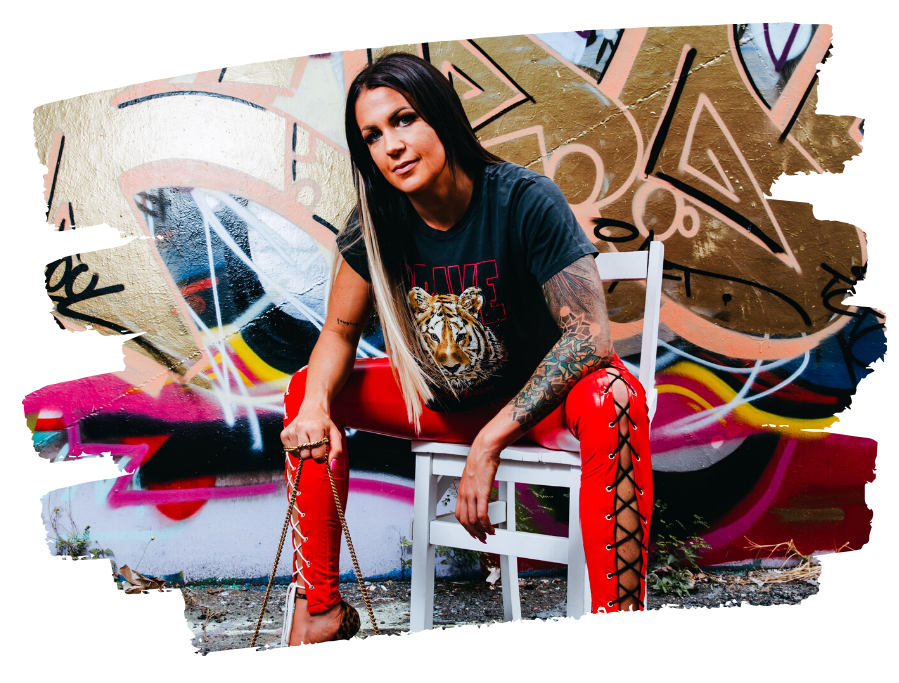 PS.
– dreamer. wanderer. soul led creator. One who was born for MORE.
I'm creating my new course, Big $ollar Energy, for the one who always knew she is here for millions,
to make it. To impact them. To create. And to LEAD.
Big $ollar Energy
The Money & Expansion Course for the Soul-Led Wanderer Who KNOWS It's Time to Go All in on HER,
and Let the Damn Receiving Take Care of Itself. The Way it Was Always Meant to Be.
Which means?
Identifying and releasing everything that gets to go, from the way you're thinking you need to do shit now, to the purposeless bits of the push or biz that it just don't need to be about, to the hidden junk in your psyche that gets to go.
>>> It's not about the do. The push. The win. When who you are when you only go within naturally PLACES you at the top,
but of the right fucking mountain.
The one that was always YOURS.
And then you finally WENT there.
Here's the thing, for us, about allowing an expanse of RECEIVING.
IT HAPPENS WHEN WE GO TO THE PLACE WHERE IT JUST IS.
And always was.
Class starts LIVE on Monday May 24, however early access + Big $ Energy vibes will open from Monday May 17 in our Telegram chat + join now bonuses are open already!
www.thekatrinaruthshow.com/bigdollarenergy
> it's time.