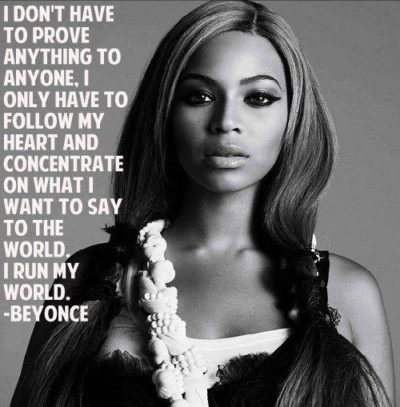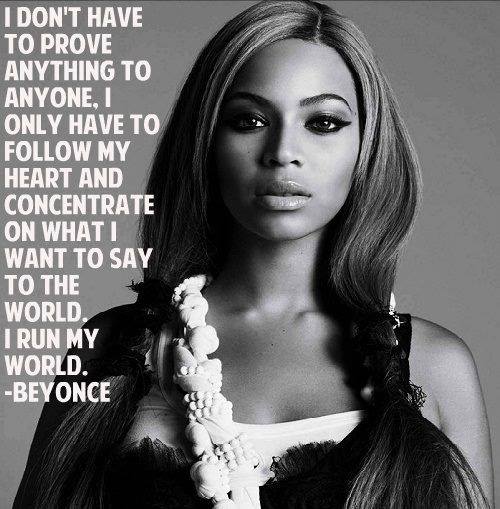 Purpose
DO YOU REALISE HOW POWERFUL YOU ARE?
I walked away, again, yesterday (and fully this time) from the idea of being 'managed' to fame.
I wrote the whole story in my free Facebook group (Daily Asskickery for Revolutionary Fucking Leaders) if you want to read it. It was quite a release 🙂
Whenever I make a decision to walk away from something I've at some point told myself I 'need' in order to reach my goals, no matter how sure I am from the gut that my choice was right, there's always that small part of me which wonders if I know what the FUCK I'm doing, and if I'm perhaps sabotaging my only chance to succeed.
It's the still small voice that tells you:
You can't trust in your own instincts –
You're doing the wrong thing!
You're going to FAIL!
As opposed to that other, more welcome, still small voice which nudges at us to STAY on track in the first place, be true to ourselves, live from our values, create our lives with PURPOSE.
You only have to look around at the way most people create their lives, and perhaps even at your own situation, to see that most of the time?
The voice of doubt wins.
We give in, and we tell ourselves:
We can't trust what's inside.
We wouldn't know the right choice for our own lives, somebody else is sure to know better!
And so it goes, for the vast majority of even the MOST driven folks. A life full of giving in, compromising, accepting, a road more open and wide and easy to see, rather than embarking on one more treacherous, unknown, scary, but yet, still –
The one which is calling.
Can I ask you a question?
When you look to your future and what it is that TRULY calls to you, does it feel like the easy pathway? Does the RIGHT way forward, for YOU, align with following the rules, or even following a sensible plan of how things just ARE?
Or does it seem, if you're honest with yourself, that the path calling you is one which you have NO fucking clue where it even begins, let alone what you're going to have to figure the fuck out or pave along the way?
The reality is, the human CONDITION is, that we were born for the road less travelled.
We were born to create our OWN future.
We were born to pave a new way, to do it as it's never been done before, and to absolutely be true to what feels RIGHT, the entire time.
Of course most people will simply never do this. Any success they achieve will be stained with having, at some point along the way, to settle, sacrifice, let go of, things that they SAID mattered, because hey –
Isn't that what it takes?
Well actually, I don't think so.
As I took my morning walk an hour or so ago, and thought about the possible BAD repercussions of a decision I just made (again!) to walk away from being MANAGED to fame and to instead lay myself on the line to do it completely my way, I at first felt slightly worried.
What if I'd thrown away my only chance to make it big, to do what I was born for, to WIN at my LIFE?!
But before I could even finish the thought, it hit me:
I don't DO failure.
I don't BELIEVE in it, plain and simple.
Actually my belief about myself is, and I can say this with 100% certainty, that I will achieve anything I DECIDE to achieve.
I literally have zero doubt that if I lock in a goal and I mean it, I'll figure it the fuck out.
I don't care about HOW, and the truth is of course the how never MATTERS, does it? Not when you've made the outcome a must.
And I realised, as I walked and thought about this, how CALM I felt about it all, when I actually stopped and tuned in.
Of course I'll become the worlds most transformative author, speaker, performer, because I decided to.
And I'm that fucking powerful baby, it's just how it is. How it's ALWAYS been. So with that knowledge being certain, why would I even for a second entertain the idea that in order to ACHIEVE that I need to in ANY way go against my gut?
Well, I entertained it because I'm human.
Because I still default back to questioning my own power at times.
Especially with the really big things 🙂
And then I remember who the fuck I am and what I came here to do.
Which brings me to you:
Do you REALISE how powerful you ARE?
If you stop and tune in right now, if you get really still and quiet and choose to put aside fear isn't it true that you damn well KNOW you can and WILL achieve anything you set your mind to?
It's ONLY what you've ALWAYS done!!!
So with THAT being said, take a look around –
At how you're living your life –
What you're giving your time, your energy, your emotion, your YOU to –
In the quest.
To make money.
To be seen.
To succeed.
And tell me:
Is the way you're playing life right now aligned with your higher purpose?
If you could choose –
Whatever you want –
And you KNEW you were powerful beyond measure –
What would you be giving your life for right now?
The reality is this:
Your life will never be about your outcomes.
The outcome is, you will look back and see that the things which you thought were just for a moment, a breath, a day, are the things your life became about.
Get fucking honest with yourself today about what those things need to be.
And then fuck off the rest.
I mean, really –
If you ACTUALLY decide you're gonna GET something, HAVE something, BECOME somebody, ain't nobody out there that's gonna be able to hold you back, right?
So just make sure it's not accidentally YOU, who you let do that to you.
You were born with the power to create whatever you desire, and infinite choice.
Might be about time you use that shit.
Remember:
Life is Now. Press Play.
Kat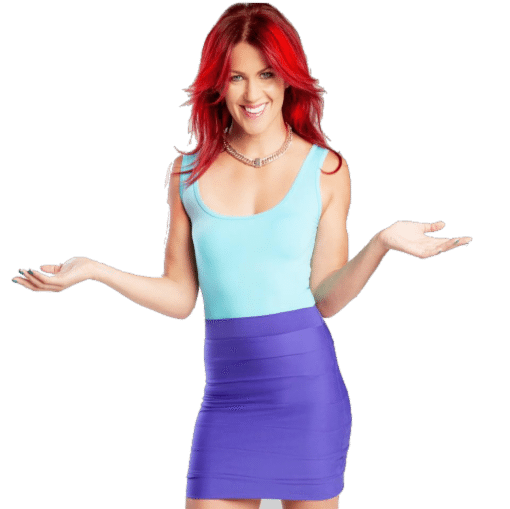 Rich Hot Empire May, JUST kicked off. Literally yesterday! THIS IS THE LAST CHANCE TO SLIDE UNDER THE DOOR BEFORE IT SLAMS SHUT.
Work With Me for 6-Weeks Personally to Grow Your Perfect Cult Tribe, Create and Launch Your Low-High End EMPIRE, and Set Up Multiple Recurring Income Streams to Take You to 7-Figures and Beyond, Doing What You Love!
– THE BREAKDOWN –
6-week personalised intensive mastermind
Weekly group training and support; multi-media training: visual + audio
'Done for You' Templates and Step-by-Step Worksheets
Personalised 1:1 coaching included!! 2 x 1:1 private biz strategy and asskickery coaching sessions PLUS additional support anytime you need it!
My personal hand on your business success
Weekly group coaching call
24/7 mastermind forum, networking and support
Very limited spaces
Results guaranteed
Not for everyone
– THE 6-WEEK TRAININGS WE COVER –
1. Stand Out From the Start and Dominate Your Niche
2. RAPID Cash Injection
3. Mad Crazy Fans Who Buy All Your Shit
4. Recurring Income Starting NOW
5. Effortless High-End
6. Leveraging BEYOND
– WHAT YOU CAN EXPECT AS A RESULT! –
Your online brand and identity DONE
RULING your fucking niche DONE
Your offerings and your future planned offerings DONE
Sales pages, sales emails DONE
Copy and marketing DONE
CULT TRIBE growth DONE
Crafting your upsells DONE
Automated income streams in place DONE
MULTIPLE product offers in place and launched DONE
LONG TERM DOMINATION DONE!
Plus the absolute fucking certainty of what you need to do day in and day out, to CONTINUE growing your tribe and income … and you'll be doing it!
Today is the last day to join!
Interested? Want to know more? Ready to unleash the power of YOU? Message me NOW and I'll get you a video overview and written breakdown and we'll see if it's for you!!
PS
Expansion.
10 Days of Live Soul Transmissions, to Help You Find and Follow the Messages Within
Day 1) Trust
Day 2) Certainty
Day 3) Self-Belief
Day 4) Empire Creation
Day 5) Your Deepest Message
Day 6) Following Soul Guidance in All Areas
Day 7) Faith vs Fear
Day 8) Accessing Flow, and Superflow
Day 9) Expanding Time
Day 10) Expanding Money
Every day will be a LIVE soul led transmission.
This will take place on Facebook video, held at a variety of times in order to account for varying time zones, and scheduled only once we have begun. Our daily soul transmissions will be guided from MY higher self and directed from and for YOURS, to help you find and FOLLOW the messages within. The messages of your spirit, your consciousness, of the who you've always been and yet have managed quite well to cover up a lot of the time.
This is about stripping away –
And getting back to the CORE.
We'll dive day by day into the above mentioned areas –
And you'll receive all content and bonuses to keep for life.
There will be daily spirit prompts which you'll receive after each training.
And plenty of time opportunity connect with me throughout, receive transmissions direct to YOUR questions, and absorb more even than what comes through on the trainings, via the energy we'll create in this collective!
It's very rare for me to know in advance exactly what is coming through day to day.
I certainly don't have the details of each day's content. But I know that these areas have been on my heart to talk about, in particular around belief, around certainty, around living from FAITH.
We know that exactly what is meant to come through for you WILL, and then some. And that if you intend and allow for it to, it will change, most likely before we even begin, due to your energetic commitment, the direction of your LIFE!
Meaning: direct it back to absolute soul alignment.
*** NEVER Seen Before Bonus! ***
As part of this, I've been guided to offer a NEVER before seen bonus … one I feel super vulnerable about sharing!
It's the exact journaling I did to allow the download of THIS offer through. How I allowed the idea to bubble up. You'll see my doubt, uncertainty, annoyance. You'll see what I discarded. How I went through the layers. And how I KNEW, this was the one.
I'll ALSO add in copies (screenshots) of my conversation with my COO Ash, where I was talking through the idea and allowing it to come to life.
I want to show you the exact Idea to Launch process!
This bonus alone is EASILY worth the cost of this program, particularly when you hear the mindset side of it, in terms of STAYING THE COURSE and refusing to back away from my self until the idea showed up!
I refuse not to create!!
AND, when you register for EXPANSION today (and how could you not?!) you'll also receive early access to the Pre-Work. This is ALSO never seen before, and brand new just for you – and it's a guided meditation on remembrance, to help you connect back to deepest self and the most certain truth of your destiny, before we even begin.
Perfect priming, for when we expand RAPIDLY into all that is coming through in this work!
Of course I could now go on and on here, about what I could or should have charged for this, and what it's actually going to be …
Or about all my accomplishments on line and off, with money, with purpose, with passion, with flow …
I think you know all this anyway. Even if you just me! Your soul feels what matters. And that's ALL that matters.
But I will say this:
You've always known it's supposed to be about ALL that is inside of you. That it's meant to COME from a place of purpose, passion, and SUPER super flow. And that if you just.freaking.trusted, and showed up FULLY from that place, you'd be living in a different reality already.
THE ONE INSIDE OF YOU.
If that's true for you right now, then LET'S GO CREATE THAT REALITY.
Right now
Press play for regular, (super fuck yes!!) upfront or payment plan
OR
Press play like a VIP, and receive the full course, plus 10 days direct photos or screenshots of my ACTUAL personal journaling, so you can see how I create and expand my life, PLUS a VIP only follow-on live Hotseat, where you'll receive a personal transmission just for you, if you'd like one! Payment plan also available.
>>> https://thekatrinaruthshow.com/expansion
We start Monday 17 December, US time!