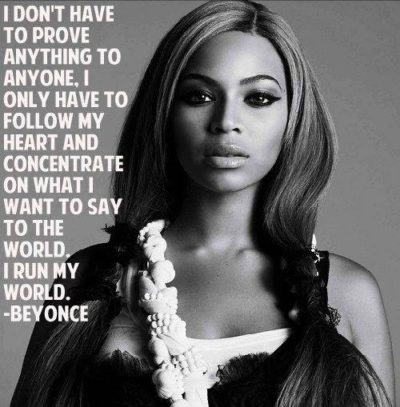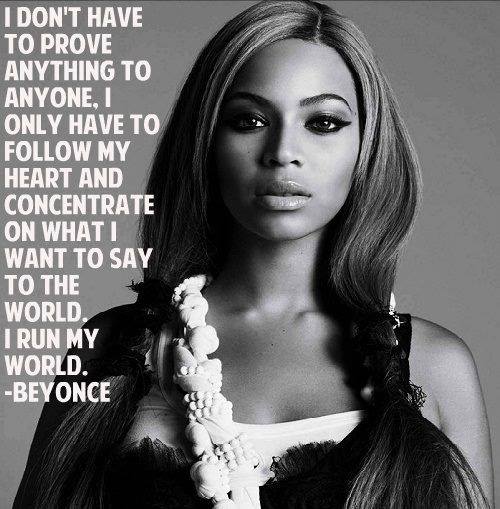 Purpose
DO YOU REALISE HOW POWERFUL YOU ARE?
I walked away, again, yesterday (and fully this time) from the idea of being 'managed' to fame.
I wrote the whole story in my free Facebook group (Daily Asskickery for Revolutionary Fucking Leaders) if you want to read it. It was quite a release 🙂
Whenever I make a decision to walk away from something I've at some point told myself I 'need' in order to reach my goals, no matter how sure I am from the gut that my choice was right, there's always that small part of me which wonders if I know what the FUCK I'm doing, and if I'm perhaps sabotaging my only chance to succeed.
It's the still small voice that tells you:
You can't trust in your own instincts –
You're doing the wrong thing!
You're going to FAIL!
As opposed to that other, more welcome, still small voice which nudges at us to STAY on track in the first place, be true to ourselves, live from our values, create our lives with PURPOSE.
You only have to look around at the way most people create their lives, and perhaps even at your own situation, to see that most of the time?
The voice of doubt wins.
We give in, and we tell ourselves:
We can't trust what's inside.
We wouldn't know the right choice for our own lives, somebody else is sure to know better!
And so it goes, for the vast majority of even the MOST driven folks. A life full of giving in, compromising, accepting, a road more open and wide and easy to see, rather than embarking on one more treacherous, unknown, scary, but yet, still –
The one which is calling.
Can I ask you a question?
When you look to your future and what it is that TRULY calls to you, does it feel like the easy pathway? Does the RIGHT way forward, for YOU, align with following the rules, or even following a sensible plan of how things just ARE?
Or does it seem, if you're honest with yourself, that the path calling you is one which you have NO fucking clue where it even begins, let alone what you're going to have to figure the fuck out or pave along the way?
The reality is, the human CONDITION is, that we were born for the road less travelled.
We were born to create our OWN future.
We were born to pave a new way, to do it as it's never been done before, and to absolutely be true to what feels RIGHT, the entire time.
Of course most people will simply never do this. Any success they achieve will be stained with having, at some point along the way, to settle, sacrifice, let go of, things that they SAID mattered, because hey –
Isn't that what it takes?
Well actually, I don't think so.
As I took my morning walk an hour or so ago, and thought about the possible BAD repercussions of a decision I just made (again!) to walk away from being MANAGED to fame and to instead lay myself on the line to do it completely my way, I at first felt slightly worried.
What if I'd thrown away my only chance to make it big, to do what I was born for, to WIN at my LIFE?!
But before I could even finish the thought, it hit me:
I don't DO failure.
I don't BELIEVE in it, plain and simple.
Actually my belief about myself is, and I can say this with 100% certainty, that I will achieve anything I DECIDE to achieve.
I literally have zero doubt that if I lock in a goal and I mean it, I'll figure it the fuck out.
I don't care about HOW, and the truth is of course the how never MATTERS, does it? Not when you've made the outcome a must.
And I realised, as I walked and thought about this, how CALM I felt about it all, when I actually stopped and tuned in.
Of course I'll become the worlds most transformative author, speaker, performer, because I decided to.
And I'm that fucking powerful baby, it's just how it is. How it's ALWAYS been. So with that knowledge being certain, why would I even for a second entertain the idea that in order to ACHIEVE that I need to in ANY way go against my gut?
Well, I entertained it because I'm human.
Because I still default back to questioning my own power at times.
Especially with the really big things 🙂
And then I remember who the fuck I am and what I came here to do.
Which brings me to you:
Do you REALISE how powerful you ARE?
If you stop and tune in right now, if you get really still and quiet and choose to put aside fear isn't it true that you damn well KNOW you can and WILL achieve anything you set your mind to?
It's ONLY what you've ALWAYS done!!!
So with THAT being said, take a look around –
At how you're living your life –
What you're giving your time, your energy, your emotion, your YOU to –
In the quest.
To make money.
To be seen.
To succeed.
And tell me:
Is the way you're playing life right now aligned with your higher purpose?
If you could choose –
Whatever you want –
And you KNEW you were powerful beyond measure –
What would you be giving your life for right now?
The reality is this:
Your life will never be about your outcomes.
The outcome is, you will look back and see that the things which you thought were just for a moment, a breath, a day, are the things your life became about.
Get fucking honest with yourself today about what those things need to be.
And then fuck off the rest.
I mean, really –
If you ACTUALLY decide you're gonna GET something, HAVE something, BECOME somebody, ain't nobody out there that's gonna be able to hold you back, right?
So just make sure it's not accidentally YOU, who you let do that to you.
You were born with the power to create whatever you desire, and infinite choice.
Might be about time you use that shit.
Don't forget –
Life is Now. Press Play.
Kat x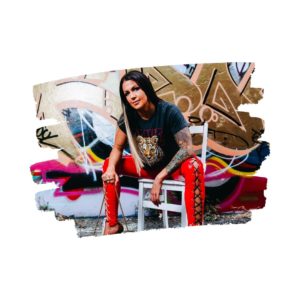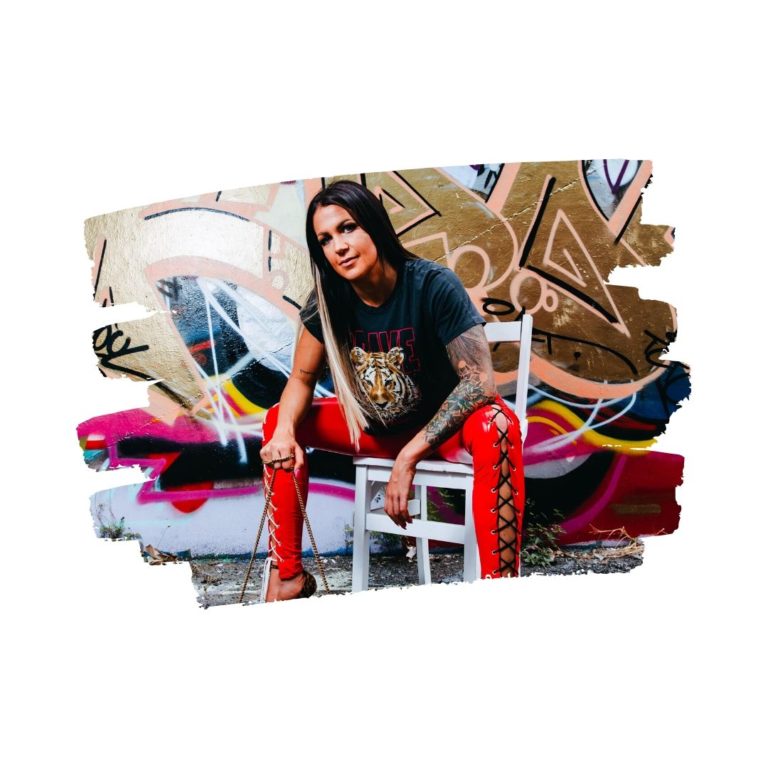 P.S.
I decided, once upon a time, to make $100,000 in a month! I kept on deciding! It took a little time … (far less than I thought, actually, in the end) … but it happened.
Since then I have decided my way up to over 4x that per month.
I have produced this level of income at The Katrina Ruth Show for nearly 5 years now. (6-figure months and eventually, starting 9 months after the first 6-figure month, multiple 6-figure months. Consistently!).
I have also mentored countless badasses in the online (and offline!) space who have, during the time mentoring with me, and / or afterwards, achieved this 'milestone' income goal as well.
I am known in the entrepreneur world for flicking the damn switch for the called ones.
One of said called ones asked me a week or two which of my existing courses would be most helpful for understanding the mindset of myself and my clients who have hit and surpassed the 100k per month goal! Understanding the mindset as well as the strategy, or whatever else was part of it.
I said I'll have a little think about that … and then instantly I thought – "huh! Why do I not have a course on that! That would be a GREAT course!"
Guess what?? I NOW HAVE A COURSE ON THAT! Well .. it opens officially tomorrow! But there's a sneak attack secret-y sort of thing happening already.
>>> The 100k Per Month Formula just opened for registration! <<<
For the Entrepreneurs Who Were ALWAYS Gonna Run the Damn Thing!
10 modules (all new live content)
11th bonus one (duh)
3 insane extra bonuses (one is an entire brand new course on finding and building your Soulmate Team .. I'll be launching this after THIS, at $199, but you get it free in the 100k Per Month Formula!). Another is an entire 30-day mindset course on 100k+ mindset, with daily journal prompts. Yes, this is a BONUS, in addition to the 10 modules + 1 + (did I mention!) Q&A hotseats and more with me.
I am so excited for all of this!
People have been signing up already. I may have done a secret sneaky stealth launch to a few peeps, and they hopped RIGHT on, especially when they saw how freakin' wow the vibe was not to mention OH – the VIP / Super VIP options. You gotta keep your eyes peeled!
Full Sales Page + Success Stories + ALL the Vibe of the 100k Per Month Formula coming in the official launch May 28! Join Now in the Secret Drop and Receive the 'Stealth' Bonus … this extra bonus goes away once the launch officially goes live tomorrow!
Shhhh deets below:
Time to decide freakin' bigger baby.
It's go time.
LET'S GO.
Amen!