News
This Is How I Supercharge My Confidence And Get So Much Done!
When it comes to setting goals and considering your true values and purpose, it's all too easy to beat on yourself for never quite getting there. Never doing enough. For putting things off, or leaving them half finished, or just plain old changing your mind. This was one of the key points I explored in last week's 7 myths of female fat loss, and I think it warrants just a little bit more attention.
Firstly, this sort of self-awareness is certainly not a bad thing.
It's crucial to be able to objectively consider how your past actions have led you to where you currently are, and what you would need to do differently in order to reach different outcomes or new goals. So crucial, in fact, that if you just can't seem to do it yourself I'd strongly recommend hiring a coach of some kind to either make or help you do it. That's always been one of my tricks – I've had coaches for my business (loads of 'em over the years), for my own training (plenty of them as well), for writing, and even for nutrition.
But let's talk about the concept of considered action – to me there is little more powerful or compelling than writing with fervour about the things I want most passionately to achieve, and detailing ways to get there. I find it exciting, motivating, and it most importantly it drives me to action.
But there is a catch. Actually, there's two of 'em.
the risk factor
The first is the risk of getting so caught up in thinking, dreaming and planning that you forget to actually take action. I've written about that quite recently, over here.
The second risk, which is more of a dangerous one, is to get so caught up in thinking, dreaming and planning about all the things you should or could be doing that you forget to give yourself credit for the fantastic things you are in fact achieving every year, every month, and even every week or day. Before you scoff and click away to something that makes you feel suitably bad about yourself, just give me a moment.
when's the last time you congratulated that girl in the mirror?
It's likely that off the top of your head your immediate reaction is to think you've achieved nothing remarkable over the past 6 or 12 months. Well even if I don't personally know you I'm willing to bet that the reality is somewhat different. You wouldn't be the kind of gal to read Woman Incredible if it weren't!
So – here's a little challenge for you, if you can be bothered investing a few minutes in your own mindset and confidence!
I want you to grab the nearest pen and paper or note-keeping device and write a list of 20 great things you've achieved over the past 6 months. It might take you a few moments of head scratching to get the ball rolling, but I think you'll be pleasantly surprised with what you come up with. And push through until you get to 20! You'll probably find you won't be able to stop.
I'll go first, and (if you're feeling brave) I'd love it if you'd write your list of 20 – or even part of it – as a comment to this post. You'll see from reading my list that these don't all have to be earth-shattering things; it's just about doing something good for yourself or someone else.
Got up early and went to Bikram yoga this morning even though it was the last thing I felt like doing when the alarm went off at 5.15am. Now I feel relaxed, loosened, and fabulous!
Drafted every single page of this blog plus am currently drafting the 7th of the first 16 posts. I want 16 ready to go before I launch. (Yup; I wrote the draft of this back in November)
Have written a full and fairly decent business plan for Woman Incredible, rather than just launching it without thinking about where I want it to go (like I did for Body Incredible)
I apologised to my husband for being a bit of a biatch when in similar occasions I often focus only on what he is doing wrong.
I've taken on a new apprentice, and interviewed another one to bring on in early 2011.
I've started doing 90% of my writing and creative work first thing in the mornings rather than procrastinating all day. As a result I've been achieving what feels like many times the amount of work with far less effort.
I managed to stay on track with my eating whilst in America for 6 weeks, and even came back 1.5% leaner!
I've lost a further 2-3% body fat since then
I've done half the Christmas shopping
I've started using a budgeting program as a step toward better managing my money
I've stopped chasing up on 'sometimes' clients who don't really want to do what it takes and are a drain on my energy
I've made an appointment with an ex business mentor who always inspires me to reach for new dreams
I've averaged at least 5 workouts a week despite a super hectic schedule
I got married secretly (eloped!) in the Nevada desert!
I've started eating my protein more regularly (4-6 small serves a day rather than 2 massive serves) instead of making excuses about being too busy to do otherwise.
I've resisted turning the computer on in the early evenings when I've 'got so much to do', and spent quality time with my daughter – I'm not perfect at this yet, but getting there!
I've attended an 8-day strength and conditioning course by the world's leading Institute for such, and have done well at it even though much of the content is over my head.
I've set limits around the amount of time I spend on emails and admin.
I took 2 hours out in the middle of a 14-hour workday to actually relax and hang out with a friend in the park! (Big one for me)
I've managed the occasional night without the 'must have' glass of wine.
Whew! That felt kind of tough, especially around the number 9 mark, but I pushed through. And you know what? That only took me about 15 minutes, but I feel incredible for it. I guarantee you, if you're like me in that you spend most of your mental energy thinking about what else you could/should be doing, or what you could/should have done differently, then this exercise is a MUST for you. After all, how on earth are you ever going to truly move forward if you don't feed off the energy and power of everything you've already worked so hard for?
So, over to you.
If you dare put down your busy-list for a few minutes, then I urge you to take some time to consider just how you-know-what-hot you actually are. This is not about building yourself up for no discernible reason! Rather it's about being empowered by the acknowledgment of just what an incredible woman you already are – and harnessing the energy and self-belief you need to get out there and start chasing that next set of dreams!
Feel free to share one or more of your 'wins' in the comments below, or tell everyone how this exercise affected you!
Don't forget –
Life is Now. Press Play.
Kat x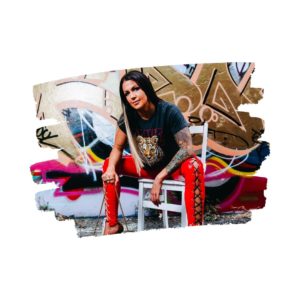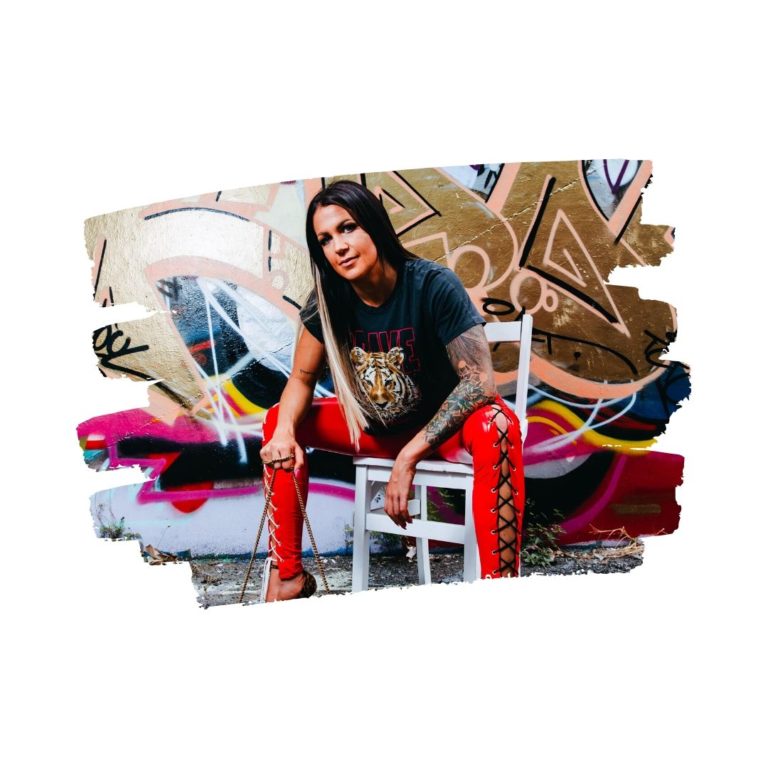 P.S.
I decided, once upon a time, to make $100,000 in a month! I kept on deciding! It took a little time … (far less than I thought, actually, in the end) … but it happened.
Since then I have decided my way up to over 4x that per month.
I have produced this level of income at The Katrina Ruth Show for nearly 5 years now. (6-figure months and eventually, starting 9 months after the first 6-figure month, multiple 6-figure months. Consistently!).
I have also mentored countless badasses in the online (and offline!) space who have, during the time mentoring with me, and / or afterwards, achieved this 'milestone' income goal as well.
I am known in the entrepreneur world for flicking the damn switch for the called ones.
One of said called ones asked me a week or two which of my existing courses would be most helpful for understanding the mindset of myself and my clients who have hit and surpassed the 100k per month goal! Understanding the mindset as well as the strategy, or whatever else was part of it.
I said I'll have a little think about that … and then instantly I thought – "huh! Why do I not have a course on that! That would be a GREAT course!"
Guess what?? I NOW HAVE A COURSE ON THAT! Well .. it opens officially tomorrow! But there's a sneak attack secret-y sort of thing happening already.
>>> The 100k Per Month Formula just opened for registration! <<<
For the Entrepreneurs Who Were ALWAYS Gonna Run the Damn Thing!
10 modules (all new live content)
11th bonus one (duh)
3 insane extra bonuses (one is an entire brand new course on finding and building your Soulmate Team .. I'll be launching this after THIS, at $199, but you get it free in the 100k Per Month Formula!). Another is an entire 30-day mindset course on 100k+ mindset, with daily journal prompts. Yes, this is a BONUS, in addition to the 10 modules + 1 + (did I mention!) Q&A hotseats and more with me.
I am so excited for all of this!
People have been signing up already. I may have done a secret sneaky stealth launch to a few peeps, and they hopped RIGHT on, especially when they saw how freakin' wow the vibe was not to mention OH – the VIP / Super VIP options. You gotta keep your eyes peeled!
Full Sales Page + Success Stories + ALL the Vibe of the 100k Per Month Formula coming in the official launch May 28! Join Now in the Secret Drop and Receive the 'Stealth' Bonus … this extra bonus goes away once the launch officially goes live tomorrow!
Shhhh deets below:
Time to decide freakin' bigger baby.
It's go time.
LET'S GO.
Amen!