News
Be Inspired: How This Reader Rapidly Lost Fat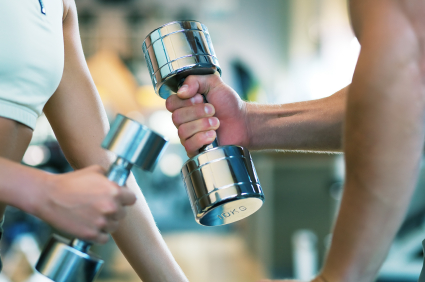 You know how I'm always talking about cardio as one of the greatest evils of the exercise world? The fact that most of what the health industry teaches on the matter is absolute rubbish, that many experts believe it's a complete waste of time, that it can exacerbate stress and cause you to store fat faster, and that certain types in particular will build up your booty in a most unwelcome manner?
Well I'm guessing that even if you want to believe me on all that, it's kinda hard to do so. I understand. The fear of dropping cardio down was with me for years, and even once I did so and noticed the weight melt off I still felt bad about it. Which is pretty ridiculous, but hey, that's what years of conditioning (brainwashing) does to you.
Anyway. I thought this email from a fellow reader might help you make up your mind to take the leap of faith.
Hi Kat,
I am good, thank you – thanks for following up.  I have hit a
strange phenomenon for me though.  I had to go about a month without
exercising (cardio), and I lost a lot of weight (including fat) and my eating was so in control.
Now that I am allowed to exercise again, the weight piles back on
and my eating is more out of control.  I am slowly losing the
motivation to exercise (other than lifting weights) – as I can now
see my body does better when it is not under the stress of constant cardio exercise.
Is this what happened to you when you cut right down on the cardio?
I don't want to lose my cardiovascular fitness though!
Vicki
Just to allay any concerns on the fitness side of thing, here's part of my answer to Vicki, plus my take on fitness.
Hi Vicki
That's good news! I did think the exercise was too much of a source of stress for you …. great that you've had it 'proven' to you!
With myself, it wasn't so sudden because my diet was still a mess when I dropped cardio. But I have had lots of clients who also notice almost an overnight change when they drop cardio. And because cardio increases cortisol it leads to cravings, which is why you are more in control of your diet when you're not doing it!
On the fitness side of things, the latest research I was shown in a recent course update indicated that weight training is just as effective for cardiovascular health, and I certainly know from clinical experience that HIIT training (which I don't put in the same category as cardio) coupled with well-structured anaerobic weight training can result in what os often higher fitness than that of repetitive and ultimately stressful endurance work.

Oh – and if you absolutely cannot give up cardio, then be sure to check out this article on how to makeover your routine and finally get lean!

Don't forget –
Life is Now. Press Play.
Kat x

PS
1:1 INTAKE IS OFFICIALLY OPEN!

🔥
Next Level Empire is officially open for late November intake! 💜
I'm calling in my next intake of driven badass LEADER women who want to work with me 1:1 to FOLLOW SOUL and achieve ALIGNED AF fame, income growth, more.
Yeahhhhhh … this is about unapologetically claiming your place as one who is MEANT to be seen and heard by everyone!!
Next Level Empire baby!
Multi 7-Figure Empire Expansion For Unapologetically Badass & Driven Women Who Are Ready to Be Seen By the WHOLE Damn World
6 weeks.
1:1
You and me
This is for the women who already have a message, an audience, and are making money online and who are now ready to put some damn WHEELS on the thing.
We will be going deeper into message clarity
We WILL be nailing down what you're selling, and how you're selling it, for maximum conversion and flow
We WILL be getting you fully connected to the badass leader within who KNOWS she is meant to run the damn thing
But these things are just the warm-up, because let's face it –
You already message
You already show up
You already sell
You're already ROCKING what you're doing right now
So what you're here for, and what I'm here for with you?
Is to blow the damn thing up.
MAXIMUM reach.
RAPID growth of audience
MASS visibility
MEDIA TAKEOVER
NEXT level leadership status, and being the one who is KNOWN as the Queen
And sales EXPLOSION
I'm taking what I'm doing in my business to CONTINUALLY claim my place at the top, and to take my message to the masses whilst also RAPIDLY growing following and income,
And showing it all to you
Exactly how we do it
What precisely is in place
What we had to have in place for it to work
What we do day to day to elevate fame, income, purpose, ALL of it
And then I'm going to work with you personally to roll it out
Next Level Empire baby:
For the women who were born for more,
And who are done with circling repeatedly around the same damn pond and kidding themselves they're gonna find it there.
Ready, and know it's time? It just might be 

😉

💜
PM me now

for the full overview, and to know if it's for you. x