News
Why Cardio Exercise Could Be Keeping You Fat
Are you trying real hard to lose weight? Following all the rules? Doing plenty of good quality cardio exercise? If you're really committed, you might even be putting in an hour each day! Gotta burn up those calories. Gotta stay in the fat-burning zone.
If this is you, you're in trouble. Serious trouble.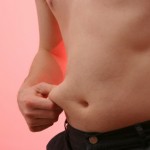 Why Cardio Exercise Is Keeping You Fat
In my ten years as a Personal Trainer I've noticed a scary trend. I've watched people pound the treadmills, bikes, and steppers day after day, after week, after month, after year  – and not only not lose weight, but actually gain it! So why is it that so many people who walk, run, ride, step daily just can't seem to slim down? And why is it that when I dramatically slashed the amount of cardio performed by myself and my clients, the weight came off almost immediately?
Because it's complete and utter baloney that you need to do stacks of cardio to lose weight.
You Just Can't Beat Your Programming
While cardio exercise can assist you to lose weight in the short-term (but only if you're coming from a background of little or no activity), these effects soon taper off.
This is because cardio exercise is repetitive by nature, and your body is conditioned to adapt quickly to repetitive movement. After all, why waste energy (that means burn fat) on something that requires a relatively low level of functional movement? And no, it doesn't matter that cardio puts you in the 'fat-burning zone!' It's all about what your body does after the event …
As a result, the only way to continue the fat loss response from cardio exercise is to perform greater and greater amounts of the stuff ..
Not only is this not practical, it actually backfires on you in the end anyway
You see, regular bouts of repetitive cardio elicit a fat-storing response within your hormonal system. This is because evolution has programmed your body to store fat in times of crisis – and long-duration cardio is viewed as just that. In nature, you'd only be on the move for a period of time if you had a threat to your survival: to your food source, your safety, or your shelter. So it would be important to store fat faster.
Does that make sense? I'm thinking that no matter how much of a cardio queen – or king – you are (hey, I've been there, I know it's hard to give up), you've still got to admit there's something to what I'm saying.
How To Shed Fat And Keep It Off
Perform functional movements like squatting, lunging, bending, pulling, pushing, or twisting.
Don't cut out cardio altogether – just make sure that you're using it to your advantage by training your anaerobic fitness system (good for metabolism and lean muscle growth) as well as your aerobic (healthy for your heart but not ideal for fat loss). Some approaches to cardio can be a useful addition to your weights or functional training. The side salad to the meat and veg, so to speak. But I'm not talking about standard cardio training. Have you heard of interval training? This is a great method for fitness and fat loss, when combined with an effective weights or functional movement pattern. An example of interval training would be to set aside no more than 20 minutes wherein you run one minute as fast as you can, then walk or jog a minute to recover. You can vary (and should vary) each element of your interval training with each session. This means change the total time, each interval time, the 'hard' speed, the additional factors (such as incline, terrain), and so on.
Personally, I perform about 2-3 20 or so minute cardio sessions each week. All interval based. I train weights for about 30-45 minutes 3 or 4 times each week. If you want to get lean and stay that way I'd suggest you do the same!
Remember –
Life is Now: Don't waste yours on the treadmill.
Oh – and Press Play :
Kat
PS
Did you see this? SYDNEEEYYYYYYY!!!
New! 'Uplevel Your Shit' 2-Day Business Smackdown Intensive Mastermind in Sydney this April 23 and 24!
Want to spend 2 amazing days with me AND my in-house marketing ninja / COO of The Katrina Ruth Show Ash Gregory this April?
I'm putting together an exclusive and VERY intimate high-level LIVE mastermind event for high-level badasses who are willing to do the work to uplevel their shit … fast!
We're talking:
– exploding new client and audience growth (aka lead gen as fuck, the soul way)
– monetisation of YOU
– how to make money all day every day just for being you … you know, FULLY you
– automation of money flow and ALL biz growth / audience growth systems so that you can do even MORE of just being you and letting the whole thing flow
*** This is a HANDS ON implementation event, the likes of which I have not offered in 5 years!! Sydney ONLY! ***
The purpose of this time together, aside from of course ALL the fun and connection and shenaniganery, is for you to walk out ABSOLUTELY crystal clear on:
* The vision of the next level you it's now time to step into
* Your true from soul message and purpose work
* Your soulmate clients and followers, and EXACTLY what to do and how to do it to call them in on repeat, like magic, 'as if from nowhere', daily
* Your current / new offerings, from low ticket to high ticket, as well as a baseline model for how to go from idea -> launch the flow way on repeat moving forward
* Your sales funnel* Sales copy
* Sales methodology, marketing, advertising, the works
* Positioning yourself as the next level leader who you know you are, and how to show up accordingly
* Multi-millionaire money mindset, and your blocks to that SHREDDED
* What you need to choose, clear, own, BE in order to step fully into your badassery
* And much more besides (PM for deets)
You will also have fully COMPLETED:
– Your current/ new offers from low through to high ticket
– Your funnel / new funnel, from flow
– ALL required sales copy / sales pages and materials
– Any advertising / marketing extras you need in place
Aka we are working side by side to build this shiz niz OUT right there in the room!
Ongoing support (a lot) is included in this, with myself AND my team, and there is also 1:1 with me included.
This will sell fast. I haven't offered anything exactly like this ever, and anything close in 5 years, and places are strictly limited! The investment is of course not for everyone however FAR lower than what you may expect.
Pm me now for the full lowdown! #woot!