News
Why Cardio Exercise Could Be Keeping You Fat
Are you trying real hard to lose weight? Following all the rules? Doing plenty of good quality cardio exercise? If you're really committed, you might even be putting in an hour each day! Gotta burn up those calories. Gotta stay in the fat-burning zone.
If this is you, you're in trouble. Serious trouble.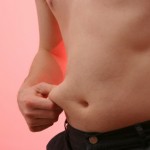 Why Cardio Exercise Is Keeping You Fat
In my ten years as a Personal Trainer I've noticed a scary trend. I've watched people pound the treadmills, bikes, and steppers day after day, after week, after month, after year  – and not only not lose weight, but actually gain it! So why is it that so many people who walk, run, ride, step daily just can't seem to slim down? And why is it that when I dramatically slashed the amount of cardio performed by myself and my clients, the weight came off almost immediately?
Because it's complete and utter baloney that you need to do stacks of cardio to lose weight.
You Just Can't Beat Your Programming
While cardio exercise can assist you to lose weight in the short-term (but only if you're coming from a background of little or no activity), these effects soon taper off.
This is because cardio exercise is repetitive by nature, and your body is conditioned to adapt quickly to repetitive movement. After all, why waste energy (that means burn fat) on something that requires a relatively low level of functional movement? And no, it doesn't matter that cardio puts you in the 'fat-burning zone!' It's all about what your body does after the event …
As a result, the only way to continue the fat loss response from cardio exercise is to perform greater and greater amounts of the stuff ..
Not only is this not practical, it actually backfires on you in the end anyway
You see, regular bouts of repetitive cardio elicit a fat-storing response within your hormonal system. This is because evolution has programmed your body to store fat in times of crisis – and long-duration cardio is viewed as just that. In nature, you'd only be on the move for a period of time if you had a threat to your survival: to your food source, your safety, or your shelter. So it would be important to store fat faster.
Does that make sense? I'm thinking that no matter how much of a cardio queen – or king – you are (hey, I've been there, I know it's hard to give up), you've still got to admit there's something to what I'm saying.
How To Shed Fat And Keep It Off
Perform functional movements like squatting, lunging, bending, pulling, pushing, or twisting.
Don't cut out cardio altogether – just make sure that you're using it to your advantage by training your anaerobic fitness system (good for metabolism and lean muscle growth) as well as your aerobic (healthy for your heart but not ideal for fat loss). Some approaches to cardio can be a useful addition to your weights or functional training. The side salad to the meat and veg, so to speak. But I'm not talking about standard cardio training. Have you heard of interval training? This is a great method for fitness and fat loss, when combined with an effective weights or functional movement pattern. An example of interval training would be to set aside no more than 20 minutes wherein you run one minute as fast as you can, then walk or jog a minute to recover. You can vary (and should vary) each element of your interval training with each session. This means change the total time, each interval time, the 'hard' speed, the additional factors (such as incline, terrain), and so on.
Personally, I perform about 2-3 20 or so minute cardio sessions each week. All interval based. I train weights for about 30-45 minutes 3 or 4 times each week. If you want to get lean and stay that way I'd suggest you do the same!
Remember –
Life is Now: Don't waste yours on the treadmill.
Oh – and Press Play :
Kat
Don't forget –
Life is Now. Press Play.
Kat x
PS
I HAVE SOME BIG NEWS TO SHARE!
As of today, I'm opening up the doors to my Inner Circle, my 12 month private client mastermind.
This is THE most badass high level mastermind in the world for women who want it all – and are prepared to do what it takes to get it! Really what we're talking about is being prepared to be the PERSON.
And that's what I do. I help you remember ALL that you were, and then become it. ALL Of it.
This is my highest level private mentoring circle. The exact place where I have personally mentored dozens of this industry's most elite female entrepreneurs to break income barriers ranging from 10k months to multiple 7 FIGURE months, and everything in between. But more importantly than that – to become who and what they always were.
But know that this is not only (obviously) not just for the masses, this is also not just for someone who can afford to invest in a high level private coach. Being willing to throw money down is something which has absolutely zero correlation to being somebody who has what it takes to TRULY go next level as a leader.
If anything, in this industry, investing in a high level coach such as myself, is a rite of passage which veers just a little too much on the side of 'trend'. It's become something which 'everybody does', almost as a way of proving they play business and life a certain way.
Maybe even of trying to prove it to themselves.
Here is the reality which those who I am truly here to personally mentor and lead KNOW, the reality which my clients and all women like me as well as of course me personally have ALWAYS known:
We are VERY VERY DIFFERENT.
We are simply, smarter, faster, and have more presence. We can do more in our minds before breakfast than what most people can do in a freakin' WEEK, a month, a year.
We are not basic ass coaches trying to heave ho our way up a few extra thou a month.
We are the ones who have ALWAYS known we are 1% within the 1% within the 1% in terms of how we think, create, operate, how and WHAT we are tapped in too.
This is not arrogance, this is fact.
And there has NEVER been any question but that we will go all the way.
My clients are high level badasses who do the work, who have a proven track record BEFORE coming to me, and a BEING-ness which unquestionably separates them from the rest. They don't come to me to save them or lean down and hold my hand out so they can clamber up. They come because they are, quite simply, ready to go to the next level, already absolutely on their WAY there, and see in me something which they recognise because it is in them.
That 'can't stop won't stop' fire, and a level of 'unapologeticness' which, when truly understood and applied, can literally be the difference between 5-figure or low 6-figure and 7 or multi-7-figure entrepreneur.
So if you know who you are and it is THAT –
And you feel certain that you are ALREADY well on your way to to precisely where you're meant to be, but that being in MY energy could help you to drop in and get there even faster, and that with a couple of simple tweaks your current revenue could be doubling, tripling, heck QUADRUPLING and beyond in months, as it has done with numerous of my clients previously, well then –
PM me here http://m.me/katrinaruthofficial and we'll see if it's a fit. I'm excited to talk to you, and maybe – do biz and life with you.