News
Why Cardio Exercise Could Be Keeping You Fat
Are you trying real hard to lose weight? Following all the rules? Doing plenty of good quality cardio exercise? If you're really committed, you might even be putting in an hour each day! Gotta burn up those calories. Gotta stay in the fat-burning zone.
If this is you, you're in trouble. Serious trouble.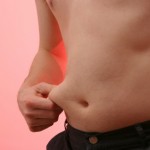 Why Cardio Exercise Is Keeping You Fat
In my ten years as a Personal Trainer I've noticed a scary trend. I've watched people pound the treadmills, bikes, and steppers day after day, after week, after month, after year  – and not only not lose weight, but actually gain it! So why is it that so many people who walk, run, ride, step daily just can't seem to slim down? And why is it that when I dramatically slashed the amount of cardio performed by myself and my clients, the weight came off almost immediately?
Because it's complete and utter baloney that you need to do stacks of cardio to lose weight.
You Just Can't Beat Your Programming
While cardio exercise can assist you to lose weight in the short-term (but only if you're coming from a background of little or no activity), these effects soon taper off.
This is because cardio exercise is repetitive by nature, and your body is conditioned to adapt quickly to repetitive movement. After all, why waste energy (that means burn fat) on something that requires a relatively low level of functional movement? And no, it doesn't matter that cardio puts you in the 'fat-burning zone!' It's all about what your body does after the event …
As a result, the only way to continue the fat loss response from cardio exercise is to perform greater and greater amounts of the stuff ..
Not only is this not practical, it actually backfires on you in the end anyway
You see, regular bouts of repetitive cardio elicit a fat-storing response within your hormonal system. This is because evolution has programmed your body to store fat in times of crisis – and long-duration cardio is viewed as just that. In nature, you'd only be on the move for a period of time if you had a threat to your survival: to your food source, your safety, or your shelter. So it would be important to store fat faster.
Does that make sense? I'm thinking that no matter how much of a cardio queen – or king – you are (hey, I've been there, I know it's hard to give up), you've still got to admit there's something to what I'm saying.
How To Shed Fat And Keep It Off
Perform functional movements like squatting, lunging, bending, pulling, pushing, or twisting.
Don't cut out cardio altogether – just make sure that you're using it to your advantage by training your anaerobic fitness system (good for metabolism and lean muscle growth) as well as your aerobic (healthy for your heart but not ideal for fat loss). Some approaches to cardio can be a useful addition to your weights or functional training. The side salad to the meat and veg, so to speak. But I'm not talking about standard cardio training. Have you heard of interval training? This is a great method for fitness and fat loss, when combined with an effective weights or functional movement pattern. An example of interval training would be to set aside no more than 20 minutes wherein you run one minute as fast as you can, then walk or jog a minute to recover. You can vary (and should vary) each element of your interval training with each session. This means change the total time, each interval time, the 'hard' speed, the additional factors (such as incline, terrain), and so on.
Personally, I perform about 2-3 20 or so minute cardio sessions each week. All interval based. I train weights for about 30-45 minutes 3 or 4 times each week. If you want to get lean and stay that way I'd suggest you do the same!
Remember –
Life is Now: Don't waste yours on the treadmill.
Oh – and Press Play :
Kat
Life is Now. Press Play.
Kat x

PS
I want to help you to build a business you LOVE, and that meets your every want and desire, in a real and true way, whilst also resulting in you making a LOT of money, fast, and impacting a lot of people, also fast, in the way you know you were born for!
My most transformative 1:1 intensive EVER … shifting people into EPIC income and success since 2016 is back, for the first time in 2019! I'm so excited to bring this signature transformative work back!
Rich Hot Empire!
Work With Me for 6-Weeks Personally to Grow Your Perfect Cult Tribe, Create and Launch Your Low-High End EMPIRE, and Set Up Multiple Recurring Income Streams to Take You to Multiple 7-Figures and Beyond, Doing What You Love!
This round is even more special as I will be re-recording all original content, with you there live with me and alongside me AND you will also receive all original content; the exact trainings which has made this program my most successful ever, with clients repeatedly saying they achieved more in 6 weeks with me than they had in 2 YEARS beforehand! This work is for entrepreneurs at ANY starting point, as it's about who you are as a person not where you're at. I've had clients anywhere from total start-up, to already doing 500k+ / year go through Rich Hot Empire and all who have done this work have gone to a level of income as well as alignment and FLOW which they couldn't previously even imagine!
6-week personalised intensive high level mastermind
Weekly group training and support; multi-media training: visual + audio
'Done for You' Templates and Step-by-Step Worksheets
Personalised 1:1 coaching included, plus DAILY unlimited 1:1 access
My personal hand on your business success
Weekly group coaching call and hotseat with my other private clients
24/7 mastermind forum, networking and support
Very limited spaces
Results guaranteed
Not for everyone
STARTS THIS MONTH!
I'm so excited to do this work with a small group of badasses who are willing to SHOW UP FOR THEIR SOUL no matter what. To walk away from all that is not serving, not actually working, not FILLING you. And to all yourself to bring your truest desires to life. If that's you, or you've felt the call to work with me at this level, PM me now. Bonuses and fast action-taker investments apply to all successful applicants, but for the first 5 to say yes there is a very special $2000+ bonus specific around Soul Shifts & Money Makin', and which, in and of itself even before we begin RHE will have shit changing for you FAST.
Apply via PM only. I can't wait to speak with you!
PPS
HAVE YOU JOINED PURPOSE PASSION FLOW ACADEMY?
My 'Going Fully Quantum' training will break down ALL of what we've discussed today, and teach you the finer details and finesse of it, as well as exactly what needs to be true for you to APPLY it, not only into the practical actions you need to create THAT money flow and THOSE results, but also in terms of ALL the energetics of it, especially the 'being and non-being' around dropping in to superflow so you can be shown, create, receive, AND of course the being around not being one of those people who just can't seem to choose faith and are ruled by fear. We'll also talk about creating and integrating the exact wording, beliefs, emotions, energies YOU need for all of this to switch effortlessly for you, as you've always known it would.
In other words: EVERYTHING you need to know to go fully quantum, and double your income in 30 days or less, or whatever else you choose!
Where will you find this training?
Why, it's one of the very first training in 'Remembering Who You Always Were', which. is our June intensive for Purpose Passion Flow Academy, my SUPER low-cost monthly membership mastermind!
And this training?
Will change your freaking reality. Well – it will REMEMBER it.
It's all available to you gorgeous.
You know this already.,In the quantum it is DONE. And in Purpose Passion Flow Academy, and especially our June intensive 'Remembering Who You Always Were'? We gon' done do it.