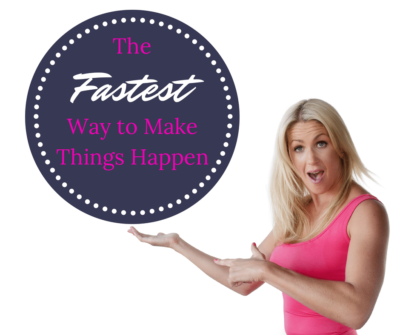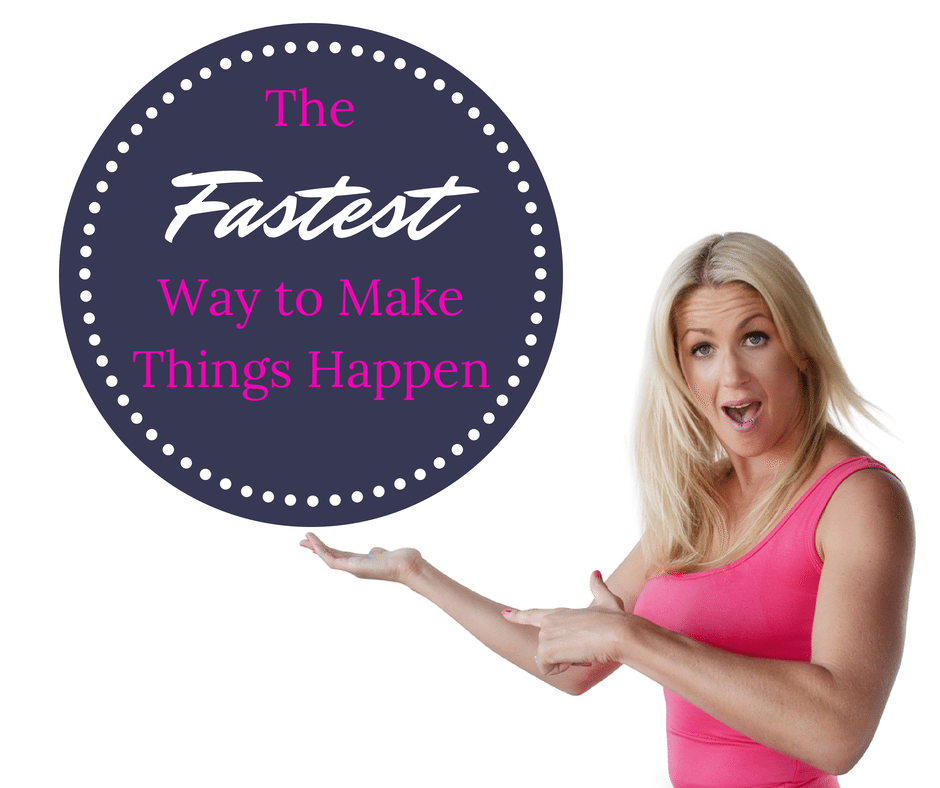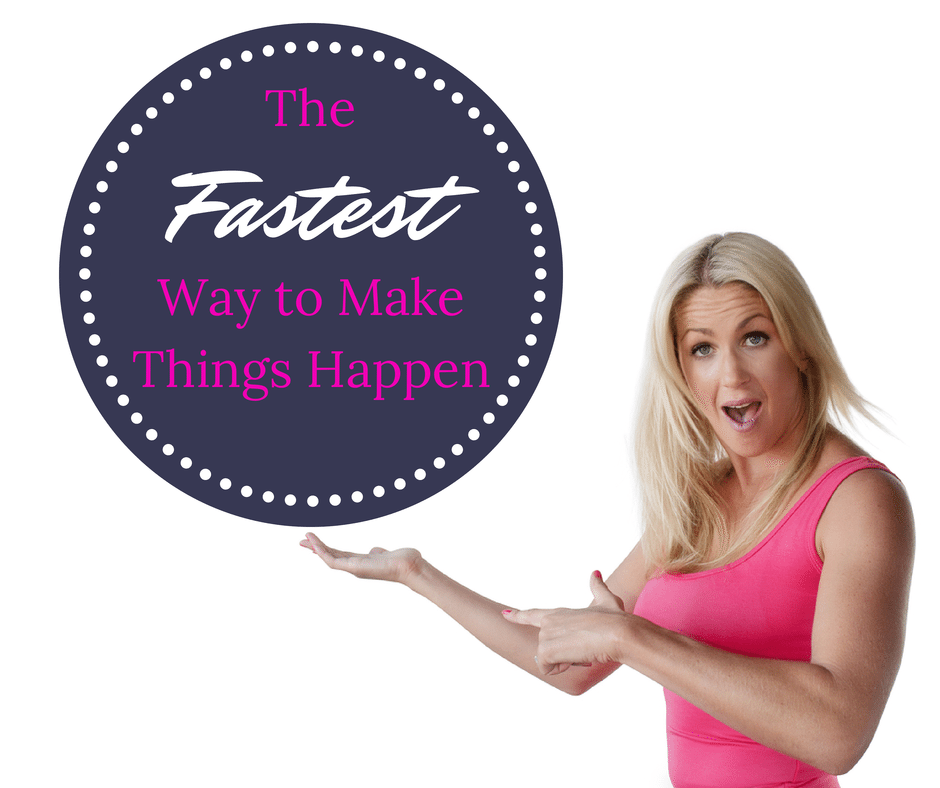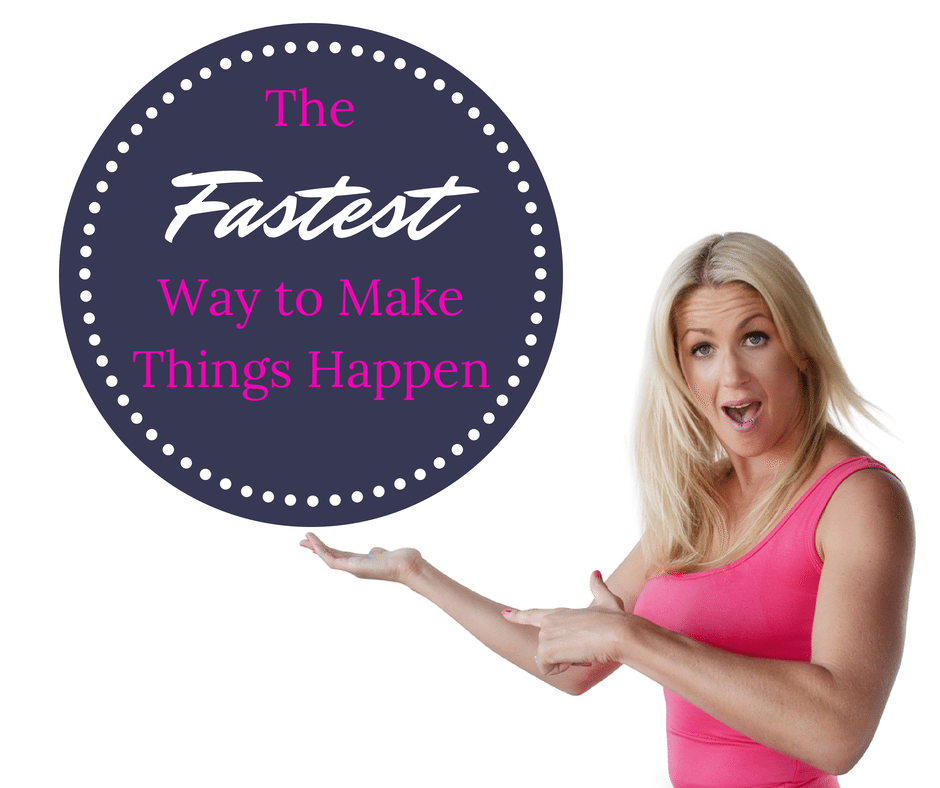 If you want to make it happen then you have to actually DO it. And you have to start now.
Can I give you a tip though? The way to start is NOT to spend any more time on getting clear, or sorting stuff out in your mind, or getting ORGANISED with everything you're already doing so that you can make space for the stuff you REALLY want to start doing.
You don't create more of something by trying to focus on reducing some other thing.
If you want to see your income grow, focus on getting your income to grow rather than on reducing your debt.
If you want to see your weight go down, focus on eating MORE of the right foods rather than on eating less of the WRONG foods.
And if you want to live your DREAM life, in all ways, and go to bed each night certain that you did what MATTERED, then you have to just start living it. Do NOT focus on all of the 'other' stuff that you think, believe even KNOW you need to do. Just ignore it and put FIRST THINGS FIRST.
When you wake up, put the stuff that matters to you DEEPLY first.
When you sit down to work you IGNORE your 'list' until you've done the real work you want to do.
When you go home to your kids, your family, you be the mother, the wife you want to be and THEN you think about washing or cleaning or whatever. Or better still you just pay someone else to do all of that stuff
You have to crowd OUT the wrong stuff by adding IN the right stuff. It's the only way.
You can't fit living your dream life into the cracks and crevices of your crazy schedule. It doesn't work that way.
When you look at your actions, and the way you spend your time, you can jump up and down all you like and insist that what REALLY matters to you is 'x', but if you're spending your time and energy on 'y' then like it or not THAT is what matters to you.
Your writing, speaking creating is NOT really important to you if you're not doing it today.
Spending time as an engaged mother is NOT really important to you if you're not doing it today.
Taking care of your health and fitness is NOT important to you if you don't do it.
Don't you see? The stuff that IS important to you is the stuff you repeatedly prioritise, put first, and do.
[pq] If that makes you uncomfortable or ashamed or regretful then GOOD. Do something about it. [/pq]
Be RUTHLESS at putting first things first and everything else will work out. It will either get done, somehow, or it will fall off the list and eventually not matter. But your dreams, you living your purpose? That may well fall off the list and may well already have but it will NEVER not matter.
The fastest way to live the life you truly desire, and make it all happen?
Just do it.
Don't forget –
Life is Now. Press Play.
Kat x

PS
We've been waiting for you, not the somewhat you, not the nearly there you, not the 'pretty unapologetic' you, the you who takes her place with such CERTAINTY that we will instantly wonder how it is that she was never just there the whole time.
The you who is brighter, stronger, more turned on and turns the WORLD on with her magnetism, beyond what we even knew was possible.
The you who moves with grace, with calm, with soul certainty of who and what she is, what she gets to do in the world, how she WILL and DOES now play life, and also –
how life plays with her.
The you who has it all on her terms, and that's REALLY just how it is, there's no aggression around that, nothing to prove or 'make' happen, it truly now finally just IS.
The you who stopped trying,
and realised that the whole damn time she could go straight to the end zone, and now –
here she is
and so it is
and such is life, a life which delivers the ALL of everything she always dreamed of and always knew there WAS a way to just snap her fingers at,
and allow.
Are you ready?
Is it time?
I thought so 🙂
6 months gorgeous, you and me. Unlimited 1:1, because that is the only way that is fun and flow for me with the women who I support at this level. Mastermind alongside private mentoring. In person badassery and adventure. So much more besides.
The Born For More Mastermind sister: open now for application, details via private conversation only. What are you waiting for, YOU DID THAT BIT ALREADY. PM now to talk. x