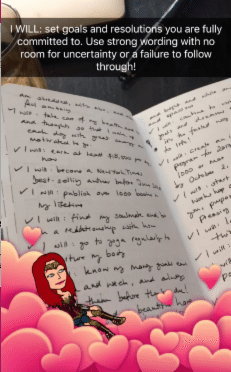 So this morning I reconnected on the phone with a client from several years ago, our first session back as she now gears up to explode her newest biz venture. I almost felt a little bit BAD as we talked, as the advice I was giving her, what we were talking about, was largely the same stuff we talked about way back when.
Even she said she was trying not to laugh, for the same reason. If I was less sure of myself as a coach, I might have felt tempted to help her come up with some sort of fancy plan to create epic and never before experienced results, but instead I stuck to the truth:
"The most successful people in the world, and the richest people, are NOT those who complicate things and do a whole bunch of stuff. They typically do one or two things, simple things, with focus and consistency".
But there's actually more to it than that, in terms of WHY this stuff works so well for me and how it is that I so consistently reach even my craziest and biggest goals and dreams. I was mid-way through my journaling session just now when it hit me. I was writing my goals today as "I will" goals, it felt like a good solid STRONG way to write out what I'm committed to on this final day of the year, and as I wrote out all of the things I want to ACHIEVE and CREATE and HAVE and BECOME, I found myself writing this:
"I WILL: write out my goals and dreams daily, because the fastest way to create something is to write and speak it into reality"
As soon as I wrote that line I knew that today's blog had to be about this topic.
How often, to write out what you want and are committed to? DAILY. Anything less will soon become a helluva LOT less, and you know it. So just do it daily. Success, habits, doing the work, in all areas, is all SO much easier when we just do it all the time!! Make it who you ARE to do what needs to be done each day, rather than something you have to remind or motivate yourself to DO.
This method has been so effective for me over the years, I can't even begin to express to you just how powerful it IS. Take the money goal which I wrote out today, for example:
"I will: make at least $18,500 each day, NOW"
I remember when my money goal was $611 per day.
I remember when it was $846 per day.
I remember when it was $980 something per day.
I remember when it went to $1086.
How do I remember all these numbers from over the years, mostly to the dollar?
BECAUSE I WROTE THEM OUT OVER AND OVER AND OVER AND OVER AGAIN.
Until they were my reality.
Well, truth be told I always elevated my goals before I hit the previous one, but every single number on that list which once seemed SO big and unrealistic, CAME TRUE because
I wrote it into reality
!
Do you think that the me who dreamed big of making and receivng $611 or more each day consistently could have comprehended now speaking into existence $18,500 per day received?! No way could I have felt okay to SET that goal back then, but I remember knowing that that number would just keep climbing.
And no way would I BE here, making the money I do, having the impact I do, achieving everything I set my mind to, had I not just kept consistently raising the bar over the years, stating it as done, doing the work accordingly as though I actually believed, receiving and then evolving to the next level.
Fact: if you want more, so much more, and to have your every dream come true, then you need to start DAILY stating EXACTLY what you want NOW, and then
KEEP PUSHING THAT BAR
.
As I sit here, in my shorts and crop top furiously typing outside the studio door this before my Bikram yoga class begins, because when you gotta get it out you gotta get it OUT, I am fully of the CERTAIN knowledge that it won't be too long before the money goal I'm writing down for NOW receiving daily, is $80,000 … $800,000 … 8 million! And beyond.
Because here's the things with dreams:
They become true when you DECIDE they will.
When you COMMIT to that decision.
When you AFFIRM and speak it into reality over and over again.
And when you do the work, but the work truly flows from the decision and the I WILL and the it is DONE and the DAILY certain affirmation.
So if you're not where you want to be right now …
In any area of business or life …
Or you're looking ahead to the New Year, and feeling that grip of fear and worry and 'what if I never make it' …
And give yourself a fucking chance.
Because here's the thing, if you're in some way thinking that while this sounds like a good idea, a nice idea, even a great idea, but that REALLY what you need to do is to find some sort of magical solution or PLAN.
If you're not actively writing and speaking what you want into reality already, daily and on repeat?
Then you're instead actively creating whatever the fuck it is you're thinking about, talking about, writing or not writing about instead.
This is the world you made.
Life is Now Baby. Press Play.
Kat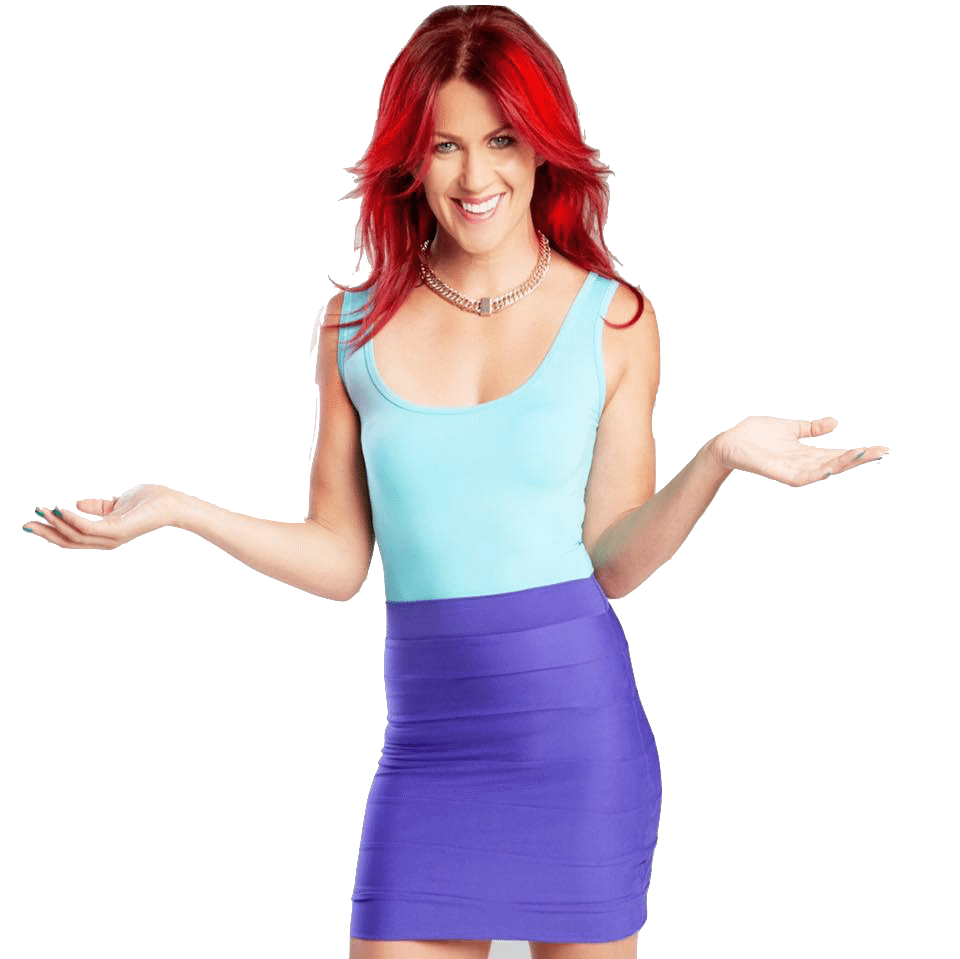 PS
Expansion.
10 Days of Live Soul Transmissions, to Help You Find and Follow the Messages Within
Day 1) Trust
Day 2) Certainty
Day 3) Self-Belief
Day 4) Empire Creation
Day 5) Your Deepest Message
Day 6) Following Soul Guidance in All Areas
Day 7) Faith vs Fear
Day 8) Accessing Flow, and Superflow
Day 9) Expanding Time
Day 10) Expanding Money
Every day will be a LIVE soul led transmission.
This will take place on Facebook video, held at a variety of times in order to account for varying time zones, and scheduled only once we have begun. Our daily soul transmissions will be guided from MY higher self and directed from and for YOURS, to help you find and FOLLOW the messages within. The messages of your spirit, your consciousness, of the who you've always been and yet have managed quite well to cover up a lot of the time.
This is about stripping away –
And getting back to the CORE.
We'll dive day by day into the above mentioned areas –
And you'll receive all content and bonuses to keep for life.
There will be daily spirit prompts which you'll receive after each training.
And plenty of time opportunity connect with me throughout, receive transmissions direct to YOUR questions, and absorb more even than what comes through on the trainings, via the energy we'll create in this collective!
It's very rare for me to know in advance exactly what is coming through day to day.
I certainly don't have the details of each day's content. But I know that these areas have been on my heart to talk about, in particular around belief, around certainty, around living from FAITH.
We know that exactly what is meant to come through for you WILL, and then some. And that if you intend and allow for it to, it will change, most likely before we even begin, due to your energetic commitment, the direction of your LIFE!
Meaning: direct it back to absolute soul alignment.
*** NEVER Seen Before Bonus! ***
As part of this, I've been guided to offer a NEVER before seen bonus … one I feel super vulnerable about sharing!
It's the exact journaling I did to allow the download of THIS offer through. How I allowed the idea to bubble up. You'll see my doubt, uncertainty, annoyance. You'll see what I discarded. How I went through the layers. And how I KNEW, this was the one.
I'll ALSO add in copies (screenshots) of my conversation with my COO Ash, where I was talking through the idea and allowing it to come to life.
I want to show you the exact Idea to Launch process!
This bonus alone is EASILY worth the cost of this program, particularly when you hear the mindset side of it, in terms of STAYING THE COURSE and refusing to back away from my self until the idea showed up!
I refuse not to create!!
AND, when you register for EXPANSION today (and how could you not?!) you'll also receive early access to the Pre-Work. This is ALSO never seen before, and brand new just for you – and it's a guided meditation on remembrance, to help you connect back to deepest self and the most certain truth of your destiny, before we even begin.
Perfect priming, for when we expand RAPIDLY into all that is coming through in this work!
Of course I could now go on and on here, about what I could or should have charged for this, and what it's actually going to be …
Or about all my accomplishments on line and off, with money, with purpose, with passion, with flow …
I think you know all this anyway. Even if you just me! Your soul feels what matters. And that's ALL that matters.
But I will say this:
You've always known it's supposed to be about ALL that is inside of you. That it's meant to COME from a place of purpose, passion, and SUPER super flow. And that if you just.freaking.trusted, and showed up FULLY from that place, you'd be living in a different reality already.
THE ONE INSIDE OF YOU.
If that's true for you right now, then LET'S GO CREATE THAT REALITY.
Right now
Press play for regular, (super fuck yes!!) upfront or payment plan
OR
Press play like a VIP, and receive the full course, plus 10 days direct photos or screenshots of my ACTUAL personal journaling, so you can see how I create and expand my life, PLUS a VIP only follow-on live Hotseat, where you'll receive a personal transmission just for you, if you'd like one! Payment plan also available.
>>> https://thekatrinaruthshow.com/expansion
We start Monday 17 December, US time!