News
Feast On Sunshine And Reduce Your Need For Food

I had a fantastic day yesterday. In fact, so relaxing and energizing was my Sunday that you could say I'm almost fully restored to friendly, satisfied Kat rather than the grumpy she-devil I've been acting like (at least some of the time) over the past 4 or 5 days.
We spent the day in Noosa after nearly not bothering to go. The weather wasn't looking crash hot. In fact, as we cruised the last 10km down the Sunshine Motorway, it looked downright nasty and then proceeded to rain.
But magically, almost as though it was meant to be, as soon as we came within spitting distance of the beach, the skies cleared and the wind calmed. We spent 4 or so hours on the beach, just talking, napping, a little reading, and one or two extremely big tumbles in the waves (okay, that was just me).
Top it off with an incredibly fresh and sumptuous beach-side dinner and it was pretty much the perfect day. The most amazing thing? I didn't workout yesterday, and for once, I didn't beat up on myself about it. I must truly have been chilled out.
On our way back to Surfers my boyfriend made an interesting comment, along the lines of the fact that he needs to have some good time in the sun at least twice each year for a week or so. That not only does he love the tan (he's already Italian so his idea of pale is where most of us long to be. Grr), but that he feels energized from the sun. An inside-out recharge.
"I feel healthier, I train better, and I sleep better. Actually, I don't think I need as much to eat, either"
I knew exactly what he meant. I've always felt so, well, just, good, after being in the sun. I don't mean roasting in the sun – I'm talking even 15 or 20 minutes of just lying or sitting in the sun on a medium Summer day.
I'll bet you know what I'm talking about – especially if, like me, you live in a location not overly reliable for it's sunshine. But when it does come, man – isn't everybody just in a better mood?
It's not just a 'feeling'. Being in the sun has known health benefits including reduced stress, calm moods and emotions, improved digestion, better sleep, and even a higher libido.

So what if you wanted to harness that feeling? Well, maybe you can. Last week I read on interesting article on sun-gazing. It's been practiced in India for over 2,000 years and has also been documented amongst ancient Egyptians, Tibetans, Native American Indians, Aztecs, Greeks and Mayans.
Sun-gazing a one-off practice that lasts 9 months and is a proven method to greater health for life. It has been said to reduce and almost completely obliterate the need for food, as well as to reverse sub-clinical and even chronic illness. Participants report on reduce tension and worries, greater energy, and a deep feeling of wellness. All this starting from as little as 20 seconds morning and night!
Important!

Before you head out in to the noon-day sun and stare straight at it, make sure you read this article. Sun-gazing is a detailed process and requires you to follow some simple rules, or you could permanently damage your retina. Please be advised that I am NOT advocating sun-gazing, I'm just sharing an article I found interesting.
My personal opinion? Maybe there's something to it – I'd actually love to give it a go but am not sure I could strictly follow the procedure! If anyone does try it make sure you let me know.
In the meantime you'll find me soaking up the rays any chance I get – if I can't sun-gaze I can at least lay back and enjoy the benefits of a quick beach siesta. Speaking of which – that's about enough for now.
Sun's up!
Don't forget –
Life is Now. Press Play.
Kat x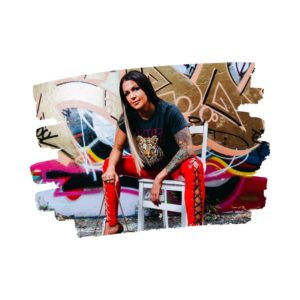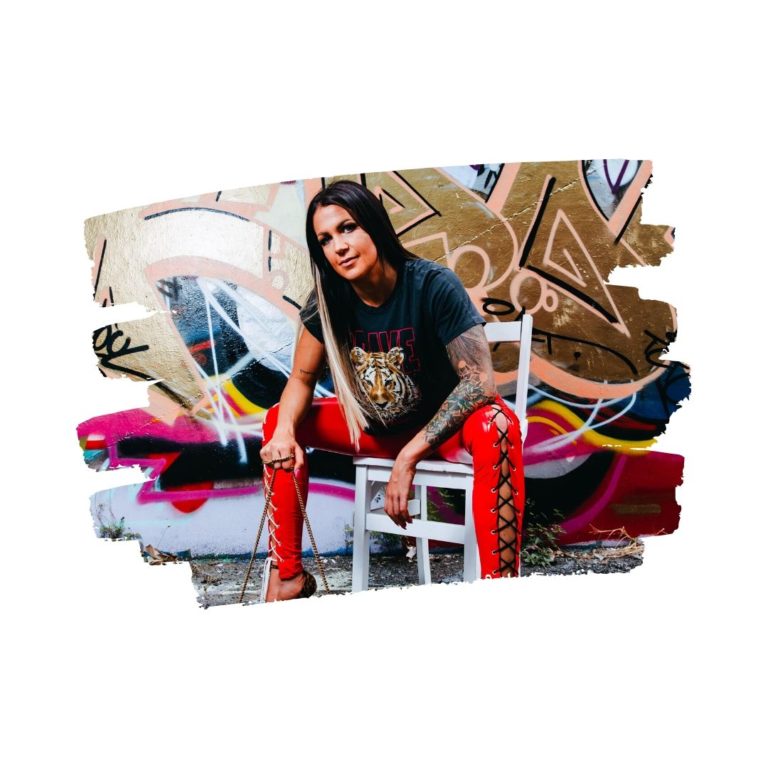 P.S.
Million Dollar Soul Team is here!
An absolute MUST for any entrepreneur who is ready to NOW start saying yes to the one day vision of where they're meant to be!
The Point by Point & Definitive Program on Finding, Building, Training, Empowering, and Flowing With Your Ultimate 'One Day' Soulmate Team, But Now!
https://thekatrinaruthshow.com/milliondollarsoulteam/
Learn exactly, and every step along the way, how I went from solo entrepreneur, to one and then two VAs even up to multiple 7-figures per year, to now being surrounded by the MOST incredible dream team on the planet! Everything you need to know for EVERY step on your journey in this area, plus the ongoing day to day and BTS of all of it! Taught by me AND the #KatNinjas, and includes access to our Standard Operating Procedures, Templates, Systems, and more, that you can use right away in your own biz, even if the entire team right now is, like it once was for me, YOU!
This 4 week program is about SO much more than simply the 'how' of finding, building, training, empowering, and flowing with your ultimate soul team. What it's really about? Getting TF outta your own way, whatever that looks like, to say yes to the business and life you actually came here for.
Come see what I made you, here: https://thekatrinaruthshow.com/milliondollarsoulteam/
P.P.S.
I'm re-opening Rich Hot Empire, today!
This is my 6 week 1:1 intensive, #KatrinaRuthFamous since 2016! It is THE way to work with me if you know you're meant to work with me 😉
During our 6 weeks together I take you through EVERYTHING there is to know around building your low end right through to high end multi 7-figure and BEYOND soul aligned empire, doing only what you love.
This isn't about where you are right now in business, this isn't about how much money you're making right now it's about who you are as a person.
Rich Hot Empire is about flicking the damn switch on who you're meant to be NOW!
Here's the thing –
The difference between you and the woman you see who is crushing it online, who's doing such an amazing job, who is so inspiring just through the ESSENCE of who they are –
Honestly, the difference isn't the systems and the structures..
The difference is she just has a HIGHER LEVEL OF BELIEF than you.
The belief in her God given right to have things work in a certain way
The belief to have business work in a certain way
The belief to have life treat her in a certain way
The belief to have the right ideas come through
The belief to have things just work out
She just believes and expects it!
What is your level of belief?
It's time to back yourself, but FULLY.
Its time to dig your damn heels in and DO the darn thing now!
This?
This is what Rich Hot Empire, and the work I do with you as a private client in this 6 week time together, is all about.
It's a time to really get into the structure and strategy in a DIFFERENT kind of way. To go behind the scenes of how I've done it, to build a multiple 7-fig per year biz which breaks all the rules, lets me be me, and yet is also highly structured … without at all feeling that way!
It's a pretty cool thing, to realise you figured out how to unleash ALL your madness, but fully, and NEVER compromise on what feels fuck yes and fly for you, and yet know you got your biz shiz sorted!
Guess what??
You get to have that too.
We dig ALL the way in to your belief stuff, mindset stuff, energetic alignment and ability to receive, everything INTERNAL that is stopping you from already being where you know you should and could, and what to do about it.
Rich Hot Empire gets such incredible results for people because it marries these two areas together. Full alignment to that next level identity you KNOW is waiting for you –
And full asskickery to do what you know you gotta do, with me right there by your side showing you how to do that, how to find the exact way that feels good and works for YOU.
Ready to go all in on you and truly BELIEVE you can have it all?!
Message me for the full overview: http://m.me/katrinaruthofficial
>>>Rich Hot Empire! 6-Weeks Personally to Grow Your Perfect Cult Tribe, Create and Launch Your Low-High End EMPIRE, and Set Up Multiple Recurring Income Streams to Take You to 7-Figures and Beyond, Doing What You Love! <<<
6-week personalised intensive high level mastermind
Weekly group training and support; multi-media training: visual + audio
'Done for You' Templates and Step-by-Step Worksheets
Personalised 1:1 coaching included, plus DAILY unlimited 1:1 access
My personal hand on your business success
Weekly group coaching call and hotseat with my other private clients
24/7 mastermind forum, networking and support
Very limited spaces
Results guaranteed
Not for everyone
I'm so excited to do this work with a small group of badasses who are willing to SHOW UP FOR THEIR SOUL no matter what. To walk away from all that is not serving, not actually working, not FILLING you. And to all yourself to bring your truest desires to life.
If that's you, or you've felt the call to work with me at this level, PM me now.
Apply via PM only http://m.me/katrinaruthofficial. I can't wait to speak with you!