The thing you get off on, it lights you up but also makes you feel a bit NAUGHTY; like you're kinda getting away with something, hacking this whole life and success thang like a mofo, connected in on a way to do it which is just faster and BETTER than what everybody else thinks is needed, and you KNOW how good it looks on you too, to be doing it this way, THAT –
THAT, my dear –
Is the thing to pay attention to.
The thing that makes you giggly.
And a little bit wriggly.
And you just feel so damn kid-on-Christmas-morning HAPPY.
And you're kind of BOUNCING as you walk, because isn't life just so GOOD?
THAT is the thing to pay attention to.
Straight up, if you're not TURNED ON BY YOUR PROCESS then it's not the one for you. And, just like how some people turn us on and then, well, DON'T anymore, you've also gotta be tuned in on when your process just ain't YOURS anymore, not on a soul level anyhow, and yet you just keep ACTING like it is.
Here is what else:
If you're feeling maybe –
Or sorta –
Or 'I definitely hope this works and really believe it can!', then guess what?
Shit ain't right for you. And it doesn't matter how many other mofos it (supposedly!) worked for, it's not what YOU need to be doing. And you know this. So if you're continuing to basically beat your head against a wall by giving bits of your LIFE to doing shit you don't really wanna do –
In a way that doesn't really suit or serve you –
And with or for people who you don't even LIKE –
In the hopes that it somehow will lead to you getting to live a life you love –
Then guess what? That MAKES NO FUCKING SENSE! How the heck can it make sense to create a life you love by doing shit you don't love? That's just bad math.
And yet here you are –
STILL bound by fear, and doubt, and that God-awful voice which is telling you that if you just play the GAME right, you get the goodies.
You wanna try and create a result by going against soul and playing a GAME, then what you will GET is a life in which you are BOUND ETERNALLY BY THE RULES OF THAT GAME.
It's a vicious cycle you'll never escape, a hamster wheel you'll remain trapped on, a way of going against your very SELF which may indeed result in some sort of result, but never –
NEVER –
The one you actually want, desire, long for, and KNOW is available for you.
The one where you are free.
And it's BETTER than what you could have even imagined.
And it's just so YOU.
And there are no games.
No tactics.
No manipulation, for an outcome.
And damn well no saying yes to things which drain the very LIFEforce outta you!
How to know if something is for you then? How to know the pathway YOU must take to create the life you want?
– It will expand you not contract you
– It makes you feel excited
– It makes you feel proud of yourself, LIGHT in your energy, bouncy and free before you even GOT the so-called result
– You KNOW in your soul that doing it this way is the ONLY right way for you regardless of outcome
– Your very SKIN is more glowy, your body works better inside and out, your libido is where it should be at, you're on fire with energy and the joie de vivre of life itself!
Check in for just a mo –
If you're not feeling ALL of these things, and so much more good stuff besides, from the decisions you're currently making and the ways in which you are going about creating your life, then guess what?
You off track baby.
You so damn far off the path you don't even know there is a path!
And you're feeling –
* A forced energy
* Contracted
* Deflated
* Struggling to do the work, or to do much of anything
* SAD
* A little bit mad!
* But yet still bullshitting yourself that 'this is just how it has to be', because such and such person or guru or method says so!
Enough!
YOU have to take responsibility for finding your way, creating that way, and LIVING the way that YOU know you must, for YOUR soul.
Nobody else can show you the way; stop being so damn lazy and looking for a shortcut or a process you can just blindly roll out to get a result.
IT'S NOT GOING TO WORK.
Get back to trust.
Get back to gut instinct (it is NEVER wrong!).
Get back to being soul and intuition and higher self led.
And go do the fucking work which is already being shown to you IN you –
To do.
Remember –
Life is Now. Press Play! 
Kat x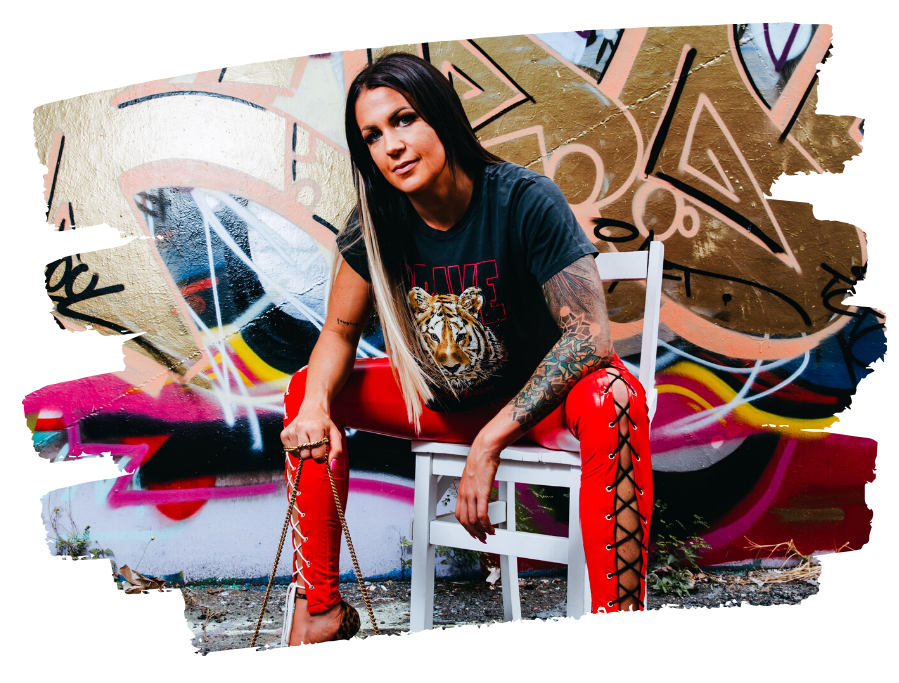 PS.
– dreamer. wanderer. soul led creator. One who was born for MORE.
I'm creating my new course, Big $ollar Energy, for the one who always knew she is here for millions,
to make it. To impact them. To create. And to LEAD.
Big $ollar Energy
The Money & Expansion Course for the Soul-Led Wanderer Who KNOWS It's Time to Go All in on HER,
and Let the Damn Receiving Take Care of Itself. The Way it Was Always Meant to Be.
Which means?
Identifying and releasing everything that gets to go, from the way you're thinking you need to do shit now, to the purposeless bits of the push or biz that it just don't need to be about, to the hidden junk in your psyche that gets to go.
>>> It's not about the do. The push. The win. When who you are when you only go within naturally PLACES you at the top,
but of the right fucking mountain.
The one that was always YOURS.
And then you finally WENT there.
Here's the thing, for us, about allowing an expanse of RECEIVING.
IT HAPPENS WHEN WE GO TO THE PLACE WHERE IT JUST IS.
And always was.
Class starts LIVE on Monday May 24, however early access + Big $ Energy vibes will open from Monday May 17 in our Telegram chat + join now bonuses are open already!
www.thekatrinaruthshow.com/bigdollarenergy
> it's time.