News
What Makes YOU Buzz?
Today I feel powerful. I had a brilliant's night sleep, just about a perfect coffee to start the day (all by MYSELF – go away world!) and I SMASHED an awesome workout. I've spent a solid hour writing some important content for this blog and I just feel goooood. Don't you just love it when you have one of those sort of days? You feel incredible, right?
INVINCIBLE even.
But isn't it just so strange how easily we can go from feeling on top of the world like this, to feeling like complete and utter rubbish? Sometimes even to such extremes that we hate ourselves, the world, and even random people on the street – for no particular reason at all.

just part of being a woman?
What's even more odd is that this struggle to feel happy or in control can happen even when many variables (sleep, exercise, food, stress etc) seem properly aligned. A lot of people seem to think this is just part of being a woman, particularly a driven woman. What goes up must come down, so to speak. I'm not sure about this theory. Is it really necessary for us to experience absolute emotional lows simply to better enjoy the highs when they come back around?
On the surface, it would seem so.
I mean, yesterday, even though not many things about my day were actually that different to today, I felt like crap. Plain and simple. How can two such similar days generate such varied feelings of love and loathing? How is it that we can we be so hard on ourselves one day, and so unmotivated, only to feel like taking on the world the next day?
I know I'm not the only one; I know this IS a common theme with driven women, and yet still I don't quite feel ready to accept it as 'just how it is'.
Do you?

harnessing passion: what make YOU buzz?

For me it's all about feeling alive.
I feel most alive and most myself when I'm writing, speaking, planning exciting stuff (often to do with writing and speaking!), and also when I'm learning or teaching something that I'm passionate about. I also feel very vibrant and powerful when I know that things are clicking for me with my health and my body. Even here though, in my head at least, I can swing wildly back and forth from one day to the next. Monday I can be thinking I am the bomb and feeling physically brilliant, and by Wednesday I feel bloated, heavy, slow and tired. Now I know I'm not the only one who goes through these sorts of body ups and downs
So 'fess up then – what is it that truly inspires you? What makes you feel on top of the world?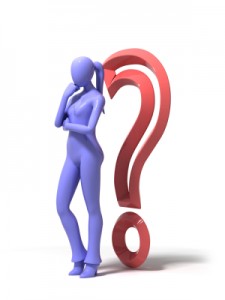 If – like most women out there – you lead a life that's just so chock-full-insanely-busy that sometimes you find yourself holding on to pee for an hour or more just to save time, then maybe you're not exactly sure about this. I mean you probably have at least a vague kind of idea, but perhaps you've not truly taken the time to think about it. And if you think about that, it's a little sad. Isn't it?
After all, surely it just makes sense to determine what it is in life that excites us the most – and then work on getting more of it. Doesn't it?
how to get your buzz on
Here is a great little thinking exercise that you can use to get your buzz on. I actually come back to it time and again, as no matter how good my intentions I often find myself wandering away from passion and back into the dreaded land of 'should' and 'have to'. Matter of fact, I'm pretty sure I was stuck there yesterday – hence my general grumpiness and discontent.
This is really easy. Simply take a few moments to think about the past week. If you like, you can map out an overview of it on paper. Think about the stuff that you spent significant time doing. Meetings, projects, social stuff, exercise, home stuff, relationship stuff, errands, hobbies, personal/life projects, dreaming or planning, emails – everything that you spent time on.
Now consider about the following questions –
Out of everything you spent time on, what inspires you?

What make you feel most alive?
Most yourself?
When do you feel most like the 'you' you want to be; most free or most creative?
And – be honest – when do you feel most drained or least alive and free?
How much of your precious time are you spending on stuff that either drains you or just flat out doesn't do it for you?
And how much time are you dedicating to the stuff that gets you going?
Huh, right?
Might I suggest that it could be time to actively start seeking out your buzz? And to do so whenever and however you need to? The alternative, I suppose, is just to simply accept that this is how woman are.
Me, I don't think I'd like to accept that idea. Your thoughts?
Life is Now. Press Play.
Kat
contest time!
I have 6 more double passes for Woman Incredible readers (valued at $94!!) up for grabs to my upcoming Lean Living seminar, either for next Monday night (the 21st of March), or for the 4th of April. Lean Living is at my new South Melbourne location and covers some of the BIG issues on nutrition and fat loss, including why conventional nutritional wisdom is wrong (and what to do about it), healthy food for busy people, beating the cravings and staying on track, and a whole lot more.
To grab your free pass simply comment on this post with your favourite way to 'get your buzz on' … AND you have to tell us honestly when the last time was that you did this for yourself. I'm going to ask one of my Incredible Women to judge the most creative 5 entries.
PS: there is still an unclaimed double pass up for grabs a few pages back on the Facebook page as well! Find it, answer the questions, and it's all yours!
PS
Expansion.
10 Days of Live Soul Transmissions, to Help You Find and Follow the Messages Within
Day 1) Trust
Day 2) Certainty
Day 3) Self-Belief
Day 4) Empire Creation
Day 5) Your Deepest Message
Day 6) Following Soul Guidance in All Areas
Day 7) Faith vs Fear
Day 8) Accessing Flow, and Superflow
Day 9) Expanding Time
Day 10) Expanding Money
Every day will be a LIVE soul led transmission.
This will take place on Facebook video, held at a variety of times in order to account for varying time zones, and scheduled only once we have begun. Our daily soul transmissions will be guided from MY higher self and directed from and for YOURS, to help you find and FOLLOW the messages within. The messages of your spirit, your consciousness, of the who you've always been and yet have managed quite well to cover up a lot of the time.
This is about stripping away –
And getting back to the CORE.
We'll dive day by day into the above mentioned areas –
And you'll receive all content and bonuses to keep for life.
There will be daily spirit prompts which you'll receive after each training.
And plenty of time opportunity connect with me throughout, receive transmissions direct to YOUR questions, and absorb more even than what comes through on the trainings, via the energy we'll create in this collective!
It's very rare for me to know in advance exactly what is coming through day to day.
I certainly don't have the details of each day's content. But I know that these areas have been on my heart to talk about, in particular around belief, around certainty, around living from FAITH.
We know that exactly what is meant to come through for you WILL, and then some. And that if you intend and allow for it to, it will change, most likely before we even begin, due to your energetic commitment, the direction of your LIFE!
Meaning: direct it back to absolute soul alignment.
*** NEVER Seen Before Bonus! ***
As part of this, I've been guided to offer a NEVER before seen bonus … one I feel super vulnerable about sharing!
It's the exact journaling I did to allow the download of THIS offer through. How I allowed the idea to bubble up. You'll see my doubt, uncertainty, annoyance. You'll see what I discarded. How I went through the layers. And how I KNEW, this was the one.
I'll ALSO add in copies (screenshots) of my conversation with my COO Ash, where I was talking through the idea and allowing it to come to life.
I want to show you the exact Idea to Launch process!
This bonus alone is EASILY worth the cost of this program, particularly when you hear the mindset side of it, in terms of STAYING THE COURSE and refusing to back away from my self until the idea showed up!
I refuse not to create!!
AND, when you register for EXPANSION today (and how could you not?!) you'll also receive early access to the Pre-Work. This is ALSO never seen before, and brand new just for you – and it's a guided meditation on remembrance, to help you connect back to deepest self and the most certain truth of your destiny, before we even begin.
Perfect priming, for when we expand RAPIDLY into all that is coming through in this work!
Of course I could now go on and on here, about what I could or should have charged for this, and what it's actually going to be …
Or about all my accomplishments on line and off, with money, with purpose, with passion, with flow …
I think you know all this anyway. Even if you just me! Your soul feels what matters. And that's ALL that matters.
But I will say this:
You've always known it's supposed to be about ALL that is inside of you. That it's meant to COME from a place of purpose, passion, and SUPER super flow. And that if you just.freaking.trusted, and showed up FULLY from that place, you'd be living in a different reality already.
THE ONE INSIDE OF YOU.
If that's true for you right now, then LET'S GO CREATE THAT REALITY.
Right now
Press play for regular, (super fuck yes!!) upfront or payment plan
OR
Press play like a VIP, and receive the full course, plus 10 days direct photos or screenshots of my ACTUAL personal journaling, so you can see how I create and expand my life, PLUS a VIP only follow-on live Hotseat, where you'll receive a personal transmission just for you, if you'd like one! Payment plan also available.
>>> https://thekatrinaruthshow.com/expansion
We start Monday 17 December, US time!