News
What Makes YOU Buzz?
Today I feel powerful. I had a brilliant's night sleep, just about a perfect coffee to start the day (all by MYSELF – go away world!) and I SMASHED an awesome workout. I've spent a solid hour writing some important content for this blog and I just feel goooood. Don't you just love it when you have one of those sort of days? You feel incredible, right?
INVINCIBLE even.
But isn't it just so strange how easily we can go from feeling on top of the world like this, to feeling like complete and utter rubbish? Sometimes even to such extremes that we hate ourselves, the world, and even random people on the street – for no particular reason at all.

just part of being a woman?
What's even more odd is that this struggle to feel happy or in control can happen even when many variables (sleep, exercise, food, stress etc) seem properly aligned. A lot of people seem to think this is just part of being a woman, particularly a driven woman. What goes up must come down, so to speak. I'm not sure about this theory. Is it really necessary for us to experience absolute emotional lows simply to better enjoy the highs when they come back around?
On the surface, it would seem so.
I mean, yesterday, even though not many things about my day were actually that different to today, I felt like crap. Plain and simple. How can two such similar days generate such varied feelings of love and loathing? How is it that we can we be so hard on ourselves one day, and so unmotivated, only to feel like taking on the world the next day?
I know I'm not the only one; I know this IS a common theme with driven women, and yet still I don't quite feel ready to accept it as 'just how it is'.
Do you?

harnessing passion: what make YOU buzz?

For me it's all about feeling alive.
I feel most alive and most myself when I'm writing, speaking, planning exciting stuff (often to do with writing and speaking!), and also when I'm learning or teaching something that I'm passionate about. I also feel very vibrant and powerful when I know that things are clicking for me with my health and my body. Even here though, in my head at least, I can swing wildly back and forth from one day to the next. Monday I can be thinking I am the bomb and feeling physically brilliant, and by Wednesday I feel bloated, heavy, slow and tired. Now I know I'm not the only one who goes through these sorts of body ups and downs
So 'fess up then – what is it that truly inspires you? What makes you feel on top of the world?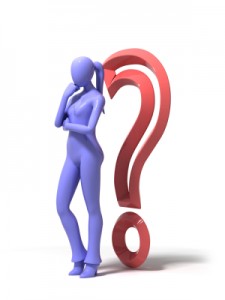 If – like most women out there – you lead a life that's just so chock-full-insanely-busy that sometimes you find yourself holding on to pee for an hour or more just to save time, then maybe you're not exactly sure about this. I mean you probably have at least a vague kind of idea, but perhaps you've not truly taken the time to think about it. And if you think about that, it's a little sad. Isn't it?
After all, surely it just makes sense to determine what it is in life that excites us the most – and then work on getting more of it. Doesn't it?
how to get your buzz on
Here is a great little thinking exercise that you can use to get your buzz on. I actually come back to it time and again, as no matter how good my intentions I often find myself wandering away from passion and back into the dreaded land of 'should' and 'have to'. Matter of fact, I'm pretty sure I was stuck there yesterday – hence my general grumpiness and discontent.
This is really easy. Simply take a few moments to think about the past week. If you like, you can map out an overview of it on paper. Think about the stuff that you spent significant time doing. Meetings, projects, social stuff, exercise, home stuff, relationship stuff, errands, hobbies, personal/life projects, dreaming or planning, emails – everything that you spent time on.
Now consider about the following questions –
Out of everything you spent time on, what inspires you?

What make you feel most alive?
Most yourself?
When do you feel most like the 'you' you want to be; most free or most creative?
And – be honest – when do you feel most drained or least alive and free?
How much of your precious time are you spending on stuff that either drains you or just flat out doesn't do it for you?
And how much time are you dedicating to the stuff that gets you going?
Huh, right?
Might I suggest that it could be time to actively start seeking out your buzz? And to do so whenever and however you need to? The alternative, I suppose, is just to simply accept that this is how woman are.
Me, I don't think I'd like to accept that idea. Your thoughts?
Don't forget –
Life is Now. Press Play.
Kat x

P.S.
FIRED UP & FINANCIALLY READY TO EXPLODE is here! Eeeeeeekkkkkkkkkkk and a HALF! I have not been this, well, FIRED UP & READY TO EXPLODE in a LONG while.
https://thekatrinaruthshow.com/firedup
You know when something just comes through you?
And it's HOLY FREAKING FLOW YES and all the things?
And you FEEL the fire and the gold and the energy and the NOW?
Well,
this is that.
AND THEN SOME.
I'm so proud to invite you in to this brand new course with me! I will be teaching this in a LIVE Facebook group with twice weekly livestream trainings (+ more!) – something I have not done in a very long while.
When you say yes to soul-
life says yes to you.
Fired up and Financially Ready to Explode is the NEXT level wealth and mindset strategy for the already successful woman who is done playing small!
Here's the thing –
There are very clear reasons why you never quite get to that FULL inhale-exhale state of money freedom, even as your income and lifestyle goes up.
You can bet your sweet ass we gonna talk about those reasons. Understand them. And learn how to roll with them. BECAUSE YOU GET TO BE ABLE TO BREATHE FULLY BEING YOU.
And OMG. So much more. And a LOT of it comes down to understanding that the MONEY WORKS FOR YOU WHEN YOU UNDERSTAND HOW TO ROLL WITH YOUR OWN CHANGING NEEDS.
And? That there are a million freakin' ways to make money and there is ALWAYS money there that gets to come from flow. So for women like us … one of the biggest FOOLHARDY AF things we can do .. is try to make our business flow respond to things we think should work, things that did work, things that are working for others, etc!
What we need instead is simple:
A clear freaking understanding of where today's money is at. This week's. This months. The long-terms. And how to do it all in a way where true wealth growth becomes automated and inherent to who you are. Where you can breathe fully in your creative needs each day. AND, where it's ALL fun and yes whilst making a crazy impact on those you want to help!
In short?
You need to get FIRED UP AND FINANCIALLY READY TO EXPLODE with me.
And that's what we're gonna do here:
FIRED UP & FINANCIALLY READY TO EXPLODE
– Next Level Wealth Mindset & Strategy for the Already Successful Woman Who is Done Playing Small –
We begin Thursday Feb 18th, US time.
https://thekatrinaruthshow.com/firedup
30 days together.
Bi-weekly livestream trainings in our closed Facebook group. (Yes! I have not done this in absolutely AGES!)
Q&A sessions after each live training (times will vary to account for the multitude of timezones, all sessions recorded)
Daily conversation and asskickery and added learning in the Facebook group (I can't wait!)
Journal prompts + homework to follow each training
Complete understanding of the different ways money should be coming in, covering over 30 different considerations for where money comes from and why it's NOT coming in when it's not!
Tailored to you pathway for understanding your blocks, setbacks, why you would NOT want what you say you want, and exactly where the biggest 'bang for your buck' moves are to be made in order to open up receiving.
Tailored to you pathway for understanding how to flow with the above based on your changing needs, energies, goals, and desires!
I'm teaching you exactly how I always know how to roll with my OWN ebbs and flows, and the exact way that I do that. This is why it's tailored! I teach you how to design the process for YOU, and how to always know when things need adjusting or fine-tuning
Here is my all in all purpose and intent for you with this brand new course:
1) You understand how to get money to show up from you via automated and systematic 'cash machine' sources, in a way that is fully aligned and flow yes for you and your brand AND your peeps
2) You understand how to roll with the day to day living breathing moving changing multi-passionate VIBE of the thing, namely how to pluck down money from the great beyond like the supernatural badass you are DEPENDING ON WHO AND WHAT YOU ARE AND WHAT IT IS YOU NEED TO BE DIALED IN AND SWITCHED ON THAT DAY. Etc.
I can't wait to spend these 30 days with you! We begin We begin Thursday Feb 18th, US time.
This? Is the fire and gold and holy freakin' rainfall you've been waiting for. LET'S GO.
https://thekatrinaruthshow.com/firedup
PPS.
The pre-work is hands on and practical AF!
Join today and receive immediate access to a 1 hour+ previously private client only audio I recorded on the 11 Ways We Make More Money Consistently in my company. You can implement all of this now, it's one of the most powerful trainings I ever recorded.
And!
I've included a Join Today Bonus!
Every day up til our start date I will be emailing out a photo of my journaling from that day, and an insight into why / what I journaled, plus a prompt or three for you. This is a join today bonus on TOP of the pre-work! Fun!
Psssst there are other badass bonuses as well. But you'll have to read the page to see