News
What Makes YOU Buzz?
Today I feel powerful. I had a brilliant's night sleep, just about a perfect coffee to start the day (all by MYSELF – go away world!) and I SMASHED an awesome workout. I've spent a solid hour writing some important content for this blog and I just feel goooood. Don't you just love it when you have one of those sort of days? You feel incredible, right?
INVINCIBLE even.
But isn't it just so strange how easily we can go from feeling on top of the world like this, to feeling like complete and utter rubbish? Sometimes even to such extremes that we hate ourselves, the world, and even random people on the street – for no particular reason at all.

just part of being a woman?
What's even more odd is that this struggle to feel happy or in control can happen even when many variables (sleep, exercise, food, stress etc) seem properly aligned. A lot of people seem to think this is just part of being a woman, particularly a driven woman. What goes up must come down, so to speak. I'm not sure about this theory. Is it really necessary for us to experience absolute emotional lows simply to better enjoy the highs when they come back around?
On the surface, it would seem so.
I mean, yesterday, even though not many things about my day were actually that different to today, I felt like crap. Plain and simple. How can two such similar days generate such varied feelings of love and loathing? How is it that we can we be so hard on ourselves one day, and so unmotivated, only to feel like taking on the world the next day?
I know I'm not the only one; I know this IS a common theme with driven women, and yet still I don't quite feel ready to accept it as 'just how it is'.
Do you?

harnessing passion: what make YOU buzz?

For me it's all about feeling alive.
I feel most alive and most myself when I'm writing, speaking, planning exciting stuff (often to do with writing and speaking!), and also when I'm learning or teaching something that I'm passionate about. I also feel very vibrant and powerful when I know that things are clicking for me with my health and my body. Even here though, in my head at least, I can swing wildly back and forth from one day to the next. Monday I can be thinking I am the bomb and feeling physically brilliant, and by Wednesday I feel bloated, heavy, slow and tired. Now I know I'm not the only one who goes through these sorts of body ups and downs
So 'fess up then – what is it that truly inspires you? What makes you feel on top of the world?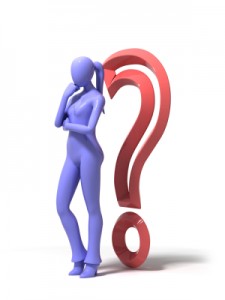 If – like most women out there – you lead a life that's just so chock-full-insanely-busy that sometimes you find yourself holding on to pee for an hour or more just to save time, then maybe you're not exactly sure about this. I mean you probably have at least a vague kind of idea, but perhaps you've not truly taken the time to think about it. And if you think about that, it's a little sad. Isn't it?
After all, surely it just makes sense to determine what it is in life that excites us the most – and then work on getting more of it. Doesn't it?
how to get your buzz on
Here is a great little thinking exercise that you can use to get your buzz on. I actually come back to it time and again, as no matter how good my intentions I often find myself wandering away from passion and back into the dreaded land of 'should' and 'have to'. Matter of fact, I'm pretty sure I was stuck there yesterday – hence my general grumpiness and discontent.
This is really easy. Simply take a few moments to think about the past week. If you like, you can map out an overview of it on paper. Think about the stuff that you spent significant time doing. Meetings, projects, social stuff, exercise, home stuff, relationship stuff, errands, hobbies, personal/life projects, dreaming or planning, emails – everything that you spent time on.
Now consider about the following questions –
Out of everything you spent time on, what inspires you?

What make you feel most alive?
Most yourself?
When do you feel most like the 'you' you want to be; most free or most creative?
And – be honest – when do you feel most drained or least alive and free?
How much of your precious time are you spending on stuff that either drains you or just flat out doesn't do it for you?
And how much time are you dedicating to the stuff that gets you going?
Huh, right?
Might I suggest that it could be time to actively start seeking out your buzz? And to do so whenever and however you need to? The alternative, I suppose, is just to simply accept that this is how woman are.
Me, I don't think I'd like to accept that idea. Your thoughts?
Life is Now. Press Play.
Kat
Don't forget –
Life is Now. Press Play.
Kat x
PS
Programmed to Upgrade is happening gorgeous, and WHOOOOO MAMA is this the work that works.
25 days, you and me, 1:1, to quantum leap like you've NEVER leapt before.
This will be intense …
And a lil bit scary. But buckle up, because you KNOW you're ready for it.
SO fucking ready 😉
Programmed to UPGRADE!
25 Days, 1:1, with Katrina Ruth, to SCREW the Rules, SCREW the Norm, Go So Damn Extra, So Freaking Hot, So Fully SEEN, and Snap Your Future Into the Now So Damn Fast It'd Make Your Head Spin … even as you nod in certainty that of COURSE, this is what was ALWAYS supposed to be ..
Places are already filling, and we begin next week. If you know it's time to say yes to MAGIC, and creating your reality from the supernatural, and you're SO ready to drop the paradigm of always having to DO (and yet still not be there!) then message me now.
I'll get you the full overview, and talk personally with you about whether or not it's for you.
To the supernatural baby, and beyond …
PPS
I HAVE SOME BIG NEWS TO SHARE!
As of today, I'm opening up the doors to my Inner Circle, my private client mastermind.
This is THE most badass high level mastermind in the world for women who want it all – and are prepared to do what it takes to get it! Really what we're talking about is being prepared to be the PERSON.
And that's what I do. I help you remember ALL that you were, and then become it. ALL Of it.
This is my highest level private mentoring circle. The exact place where I have personally mentored dozens of this industry's most elite female entrepreneurs to break income barriers ranging from 10k months to multiple 7 FIGURE months, and everything in between. But more importantly than that – to become who and what they always were.
But know that this is not only (obviously) not just for the masses, this is also not just for someone who can afford to invest in a high level private coach. Being willing to throw money down is something which has absolutely zero correlation to being somebody who has what it takes to TRULY go next level as a leader.
If anything, in this industry, investing in a high level coach such as myself, is a rite of passage which veers just a little too much on the side of 'trend'. It's become something which 'everybody does', almost as a way of proving they play business and life a certain way.
Maybe even of trying to prove it to themselves.
Here is the reality which those who I am truly here to personally mentor and lead KNOW, the reality which my clients and all women like me as well as of course me personally have ALWAYS known:
We are VERY VERY DIFFERENT.
We are simply, smarter, faster, and have more presence. We can do more in our minds before breakfast than what most people can do in a freakin' WEEK, a month, a year.
We are not basic ass coaches trying to heave ho our way up a few extra thou a month.
We are the ones who have ALWAYS known we are 1% within the 1% within the 1% in terms of how we think, create, operate, how and WHAT we are tapped in too.
This is not arrogance, this is fact.
And there has NEVER been any question but that we will go all the way.
My clients are high level badasses who do the work, who have a proven track record BEFORE coming to me, and a BEING-ness which unquestionably separates them from the rest. They don't come to me to save them or lean down and hold my hand out so they can clamber up. They come because they are, quite simply, ready to go to the next level, already absolutely on their WAY there, and see in me something which they recognise because it is in them.
That 'can't stop won't stop' fire, and a level of 'unapologeticness' which, when truly understood and applied, can literally be the difference between 5-figure or low 6-figure and 7 or multi-7-figure entrepreneur.
So if you know who you are and it is THAT –
And you feel certain that you are ALREADY well on your way to to precisely where you're meant to be, but that being in MY energy could help you to drop in and get there even faster, and that with a couple of simple tweaks your current revenue could be doubling, tripling, heck QUADRUPLING and beyond in months, as it has done with numerous of my clients previously, well then –
PM me here http://m.me/katrinaruthofficial and we'll see if it's a fit. I'm excited to talk to you, and maybe – do biz and life with you.