News
How To Have Your Best Workout Everytime – Guaranteed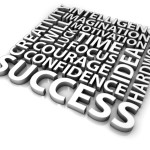 Have you ever had one of those workouts where you are just so damn happy to be there? So in the zone that you feel invincible? That every move you make is done with absolute determination and focus, and with at least 20% more than usual energy, strength and power? If you've been working out for any length of notable time then of course you have. And if you've done it once then surely it stands to reason that you can do it again – anytime you like. Right?
Well sure, if you were a robot. When it comes to my training, I've noticed that those stand-out sessions are not only tough to duplicate, but it's nearly impossible to put a finger on exactly why I felt so good on the day. Of course none of the following will do you any harm –
A good night's sleep
A proper breaky
A positive attitude about your session before it begins
An awesome trainer or training partner who both makes you feel good about yourself and yet pushes you to go further
– but even if you had all of them, there's still no guarantee, is there? I'm sure you've had days when you've been exhausted and mega-stressed and yet smashed out a top ten sess, and other days when you really should be ruling the gym and yet somehow don't. I know I have; the most recent being last Wednesday. I was mega-pumped for a massive legs session. 5 minutes in and my mind-was all over the place with my body following suit. Quite literally actually – the squat bar was going up and down on a noticeably strange angle.
As a busy Mum, trainer, writer (and the rest!), I really don't care to spend time working out unless I'm gonna walk away feeling like I gave it my all. I'm sure you can relate. And if so, then let me give you a neat little trick for talking yourself into your workout (or indeed any activity).
Here's what you need to do
Words.
Thoughts.
Use 'em. Together, ideally.
Words and thoughts are powerful, right? That's a given. Positive ones lift you up and negative ones drag you down. But so do distractions, and that's often the main issue in a blah workout. How are you going to have any chance of smashing it when you're running your to-do list in your head and worrying about everything you're not going to get done today? And it's not so easy to just tell yourself to stop thinking about all that stuff, or to 'get in the mood', is it? But here's what is easy, and it works like gangbusters.
With every rep say something powerful to yourself –
Strength
Focus
Determination
Willpower
Lean muscle
Growth
Energy
Power
Mindset
Challenge
You get the idea. Try this with intent and I guarantee it will revolutionize your session. And if you're not feeling quite so positive'n'perky? According to Fitness Black Book swearing during training actually obliterates your pain threshold and drives you to push further. Whichever method works for you, you can be sure that if nothing else at least your workout won't end up on the 'not-quite-done' list. And what's more, I'll bet you feel invincibly in the zone the rest of the day as well.
DON'T FORGET –
Life is Now. Press Play.
Kat
PS. The Own Your Value + Worth free 10-day challenge is OFFICIALLY UNDERWAY!

> Live training has just begun
> 10 days with me to become the you it's time to be. Choose your true choices. Say yes to all of you. And watch your life change, now!
> Mindset + inner game focus AND practical application to impact your business, money flow, and life right away
> Feel the FUN and joy of tapping in to all of you and understanding fully that your enoughness is not up for negotiation
> My first free live challenge in years so do.not.miss!
I love you. Yay!