News
How To Have Your Best Workout Everytime – Guaranteed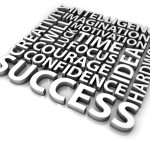 Have you ever had one of those workouts where you are just so damn happy to be there? So in the zone that you feel invincible? That every move you make is done with absolute determination and focus, and with at least 20% more than usual energy, strength and power? If you've been working out for any length of notable time then of course you have. And if you've done it once then surely it stands to reason that you can do it again – anytime you like. Right?
Well sure, if you were a robot. When it comes to my training, I've noticed that those stand-out sessions are not only tough to duplicate, but it's nearly impossible to put a finger on exactly why I felt so good on the day. Of course none of the following will do you any harm –
A good night's sleep
A proper breaky
A positive attitude about your session before it begins
An awesome trainer or training partner who both makes you feel good about yourself and yet pushes you to go further
– but even if you had all of them, there's still no guarantee, is there? I'm sure you've had days when you've been exhausted and mega-stressed and yet smashed out a top ten sess, and other days when you really should be ruling the gym and yet somehow don't. I know I have; the most recent being last Wednesday. I was mega-pumped for a massive legs session. 5 minutes in and my mind-was all over the place with my body following suit. Quite literally actually – the squat bar was going up and down on a noticeably strange angle.
As a busy Mum, trainer, writer (and the rest!), I really don't care to spend time working out unless I'm gonna walk away feeling like I gave it my all. I'm sure you can relate. And if so, then let me give you a neat little trick for talking yourself into your workout (or indeed any activity).
Here's what you need to do
Words.
Thoughts.
Use 'em. Together, ideally.
Words and thoughts are powerful, right? That's a given. Positive ones lift you up and negative ones drag you down. But so do distractions, and that's often the main issue in a blah workout. How are you going to have any chance of smashing it when you're running your to-do list in your head and worrying about everything you're not going to get done today? And it's not so easy to just tell yourself to stop thinking about all that stuff, or to 'get in the mood', is it? But here's what is easy, and it works like gangbusters.
With every rep say something powerful to yourself –
Strength
Focus
Determination
Willpower
Lean muscle
Growth
Energy
Power
Mindset
Challenge
You get the idea. Try this with intent and I guarantee it will revolutionize your session. And if you're not feeling quite so positive'n'perky? According to Fitness Black Book swearing during training actually obliterates your pain threshold and drives you to push further. Whichever method works for you, you can be sure that if nothing else at least your workout won't end up on the 'not-quite-done' list. And what's more, I'll bet you feel invincibly in the zone the rest of the day as well.
Life is Now. Press Play.
Kat
Don't forget –
Life is Now. Press Play.
Kat x
PS
Did you see?!
Fuck Being a Good Girl: Introducing LEADER!
LEADER.
IS.
HERE.
Whoop!! 💃💃💃
ARE YOU READY!?
Ready to drop the bullshit –
Quit trying to climb the damn mountain, hand over fist, one painful and endless move at a time –
And claim your rightful place, now?
It's time to stop questioning.
It's time to stop 'one daying'.
And it's DEFINITELY time to stop asking HOW.
Thereisnohowfuckthehowfuckitgoodfuckitrightintheass.
(Doesn't sound like something I would say 
)
The way you're going to get there is the same way you were ALWAYS going to get there is the only way that ANYBODY ever gets there is by claiming.your place.now.
Planting your damn flag on top of the mountain and saying what is UP, bitches, what's been happening, here I now am and so the show can BEGIN!
Introducing LEADER! 

🙌

🙌
Fuck Being a Good Girl, Fuck Following the Rules, Fuck Working Your Way There Hand Over Fist. You Were Born to Run the Damn Show and Baby? It's Time.
10 Days.
10 Modules.
10 gajillionty uplevels, in fact, nah, scratch that – ONE freakin' uplevel, in which we take you straight to where you were ALWAYS MEANT TO BE.
It's time to quit fucking around here, and claim your rightful place.
Here's the 10 Modules I will be BURNING INTO YOUR PRETTY LITTLE LEADER SOUL during our time together!
(A Module a day keeps the peasant energy away)
✨

Module 1: Leader Energy
Owning it, being it, living it, no excuses, just dropping in to NOW being the unquestionable next level leader who EVERYBODY looks to and who runs the damn thing. I don't have to tell ya –
We could pretty much just do this module and you'd be done.
✨

 Module 2: Multi-Millionaire Leader BELIEFS
Wealthy people have certain beliefs which broke ass peeps do not. It is what it is and that's all it is. Guess what? PURPOSE driven wealthy peeps are another level altogether.
Change your beliefs >
Change your life.
It's THAT freaking simple.
✨

 Module 3: Leader Sales Hustle and Monetization
Leaders sell how leaders sell and they monetize with NO shame, ALL soul, and all RESULTS.
This is a mindset AND it's about gettin' real with what works.
So that's what we're gonna do!
✨

 Module 4: Leader Content Creation
Look, nobody needs or gives a fuck about any more lame ass low-vibe please look at me teaching and preaching.
The Internet IS full. Boring does NOT sell. Too many folks are out there just trying to re-churn what everybody else is doing.
BUT THERE IS ALWAYS SPACE FOR THE NEXT MAGNETIC AF LEADER TO TAKE CHARGE.
I'll show you how to pull that out of you. And explode it to the world.
✨

 Module 5: Leader Social Media OWNING
Let's get you big.
Engaged.
Listened to.
EVERY WORD HUNG OFF.
And consistently fucking paid.
Social media is a VERY easy tool to make work for you and nope I'm not talking about analytics or algorithms. I'm talking about being everywhere, all the time, in a way they can't ignore, and also with minimum effort for maximum result.
✨

 Module 6: Leader Squad
Leaders don't do shit that leaders don't do or leaders ain't leaders. We are gonna sort out your support system and streamline your LIFE. With or without 'team'. I started with this with NO staff or team, NO money, and yet I still knew how to keep my energy and time to what mattered and let other people pick up my slack.
Leaders are supported and lifted up, PERIOD. Let's get this happening for you.
✨

 Module 7: Leader Daily Disciplines, Practices, Routines, Must Dos and Absolutely-Fucking-Will-Not-Dos!
THIS IS MY FAVOURITE.
Also probably the real thing (energy aside!) that gets you paid big.
✨

 Module 8: Leader ABUNDANCE Creation
ALL the calling-in-of-money shiz-niz you need to know about and EVERY damn thing I have done over the years to dial it up from broke to abundant and rich-from-soul AF.
✨

Module 9: Leader Lit-Up-Ed-Ness and Joie de Vivre
People ain't gonna be interested if you're not interesting girlfriend.
We are going to recapture your fucking FIRE, and I'll show you exactly how.
✨

 Module 10: Leader MAGNETISM
Being the most 'they can't look away' person out there, where no matter what you do or how random it is PEOPLE HAVE TO HAVE IT 'CAUSE IT'S YOU.
Yep, that is an INTENSIVE learning schedule but we did already agree it's time to quit fucking around. Besides which, this is not about learning. This is about remembering, remembering, remembering, and motherfucking BEING –
All that you were always meant to damn well be.
BELLS AND 6-INCH STILETTOS OR WHATEVER THE FUCK IT IS YOU WANT TO PUT ON, ONNNNNN.
Literally every possible thing you possibly need to know to NOW run the damn thing is what we're covering here.
Modules will be delivered directly into the group each day and include LIVE as well as listen / watch / learn at home content. A lot of content! But only exactly what you need!
And baby?
It is going to kick your butt GOOD.
Listen –
I know you have this burning inside of you which is NOT going to go away.
You know and have always known that you are different, not just from the other PEOPLE, but from the other entrepreneurs.
The thing is gorgeous –
At some point you're going to need to say yes to that.
Let me show you how.
Join LEADER today!
And watch your life blow straight the fuck up to where it's always meant to have been.
Oh and there's THIS!!
——>> Top 20 Action Takers ONLY Bonus! 

🔥

🔥

🔥
Be in the first 20 to say yes to LEADER, and I am gifting you a $997 home-study course of mine!! I know!
Superwoman Unchained: The Revolution!
A 5-Week online program for creators, artists, leaders and revolutionaries who were born to change the world.
* Believe you're capable of more than you ever imagined.
* No more asking "will I or won't I" because as soon as you have an idea that you know you need to act on, it'll be game fucking on!
This incredible course is STILL spoken about amongst those who initially took it live with me, and it is the PERFECT rev you up accompaniment to LEADER.
Not to mention it's a $997 gift!!
But this is for the Top 20 ONLY, so get in now!
It's time baby!
LEADER 

🙌

🙌

🙌
A brand new live course with self-made multi-millionaire Katrina Ruth!
Fuck Being a Good Girl, Fuck Following the Rules, Fuck Working Your Way There Hand Over Fist. You Were Born to Run the Damn Show and Baby? It's Time.
10 Days.
10 Modules.
10 gajillionty uplevels, in fact, nah, scratch that – ONE freakin' uplevel, in which we take you straight to where you were ALWAYS MEANT TO BE.