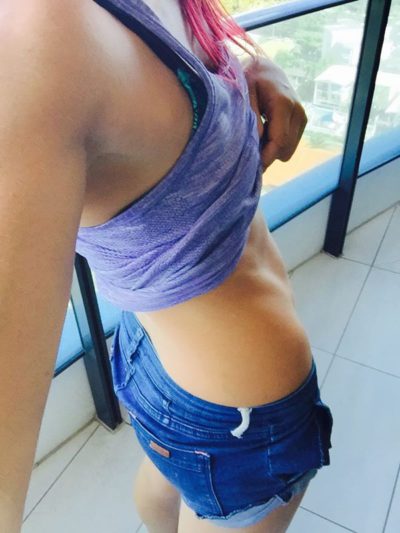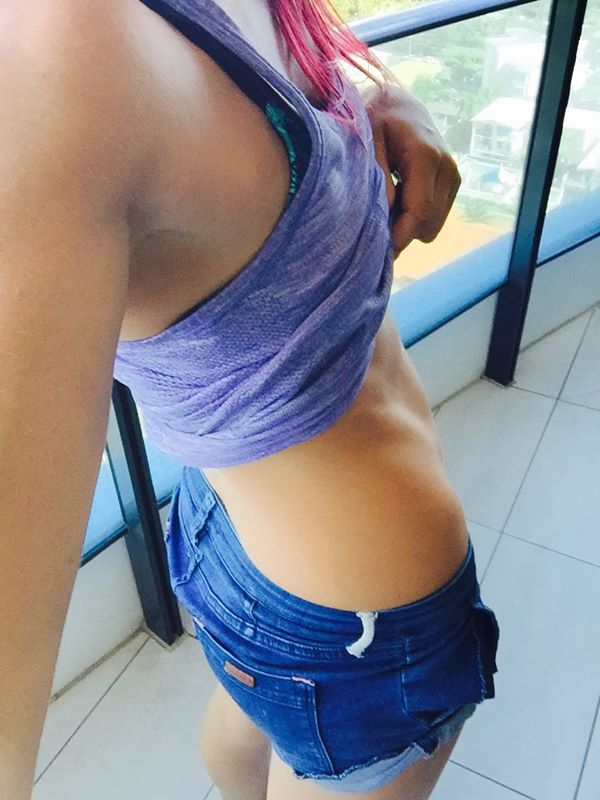 One thing you need to understand about making shit happen like MAGIC is that you have to really really really REALLY fucking want it.
It's not enough to think it would be cool …
To HOPE that you get it …
Or even to do the work!
It has to be like life or fucking DEATH, you need to have Terminator like focus, laser vision to where NOTHING will stop you and you just KNOW that no matter what happens or how hard it is to hit your goal?
It's motherfucking DONE.
And let's be honest now –
When you think about what it is you're CHASING right now –
What it is you SAY you want so.damn.bad –
Do you feel 100% CERTAIN that it's done?
Because as much as I hate to be a downer, I AM here to tell you the truth and the truth is this:
99.99%? Is a complete fail. Life is too full to achieve the stuff you don't HAVE to have, and more relevant still than that? You'll GET precisely what you expect to get and what you make a MUST.
Nothing more.
Nothing less.
So if you WANT more, then don't only ASK for more, but INSIST on more, and if you don't WANT less than stop allowing it to be even a single 0.01% possible.
It blows my mind that more people don't get this, or that they think that simply setting a goal and making steps towards it is going to have really even the slightest bit of impact. I actually think you'd be better off doing NOTHING to try and create success in ANY area of business | fitness | life if you don't have a 100% absolute commitment to it, because ANYTHING less is simply a waste of your time and money, not to mention eventually your sanity and DEFINITELY your ability to believe in yourself.
If you think that's too extreme then simply look around:
Facebook is like a WASTELAND of nonsense and rubbish and half-assery instead of assKICKERY. Let's get real here – each of us know maybe 20 or so people on Facebook (know or know of) who are LEGITIMATELY crushing it. Okay, I do know more than 20 but I am priveleged to know most of the upper echelons of the entrepreneur and leader world online! 🙂
Regardless, for every 1 person we know who is indisputably making it HAPPEN there are, what? 100 people basically taking up space and duplicating BULLSHIT in an ABSOLUTELY half-assed attempt to somehow stand out and eek out a dollar or two. Heck, it's probably more like 1000.
And here's the thing:
If you categorise yourself as NOT in the masses and ultimately as one of those of us who are THERE, then we can very easily test out that theory and see how it fits you:
Are you –
100% –
Absolutely –
No matter WHAT –
Fucking CERTAIN –
That what you say you're gonna have?
You're gonna fucking have.
ONE HUNDRED PERCENT BABY.
ONE HUNDRED.
FULLY.
NO QUESTION.
NO DOUBT.
And NOTHING will stop you, because done just means DONE! I know I'm trying to 'extra' emphasise this concept of done by being extra SHOUTY and firm about it, but here's the ACTUAL thing:
When something is a done deal and you know it, there IS no need to get shouty, overly aggressive, to try and prove your point about it. Would you shout and yell and insist to someone that the sky is mostly blue? That the sun rises without fail each day? That you need oxygen to breathe? That you can't trust a person who doesn't like coffee or wine? 😉
No.
You don't need to INSIST or get overly worked UP about things you know are done.
They just ARE.
It's how it IS.
No question.
No doubt.
And no matter WHAT the hardship you need to overcome along the way to get there it is just how it IS.
If you think back to the things in your life that were NEVER in question, isn't it true you felt that way long before you saw the physical manifestation come to life? Whether it was that pair of jeans you HAD to have, that guy or girl you KNEW you were gonna be with, that test you were GOING to smash, that workout you'd crush, that opportunity or deal or position that was YOURS, if you knew it?
You fucking knew it.
And it seems to me sadly bloody rare to encounter people who have this level of certainty. Every DAY I see or speak to people who are hell yes'ing all over the place, all over my stuff, all over freaking Facebook and insisting to all and sundry that they ARE going to make it, that this is their year, or 2017 is their year (I thought this one was supposed to be?!), or that NOTHING IS GONNA STOP ME NOW BITCHES!
And all I think –
With an inward SIGH –
Quite honestly?
Me thinks the lady doth protesteth too much.
I mean REALLY –
You've only SAID it 100,000 times!
But where are the results?
And sometimes when I ASK people they even admit –
They're comfortable.
YES they want more!
It's just …
Or it's only …
Or they can't until …!
And the fact that they even remotely BELIEVE their own bullshit or simply don't get that you have to be RELENTLESS, OBSESSED, a KILLER, well –
I guess they just don't fucking get it.
Were never meant to, perhaps.
Weren't BORN for it, really.
And THAT is what it all comes down to really, isn't it?
Some were born for it.
MOST FUCKING WEREN'T.
Everybody (at least in this world!) seems to want to THINK that they're one of the chosen few, and maybe we all ARE special unicorn flowers who WERE freaking called, but here is what y'all seem to be missing:
Just because you have a destiny and were CALLED –
Doesn't mean you're GOING TO FUCKING LIVE IT.
You want it well baby yes you WERE born for it and can have it but guess what?
You're going to have to do what it takes.
No matter what it takes.
UNTIL it takes and THEN KEEP GOING.
Is it really so hard to understand or live by?
ALL you have to do is give your entire fucking life –
To live your entire fucking DREAMS.
Most people reading this –
Will hell yes all over it.
Nod their heads.
Say Kat, that's me!
All I ask is that if you say that?
You actually damn well mean it, and also, that you LIVE by the reality, and the reality is this:
Life is Now baby. Press Fucking Play.
Kat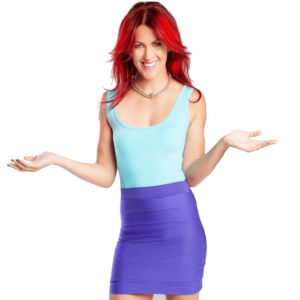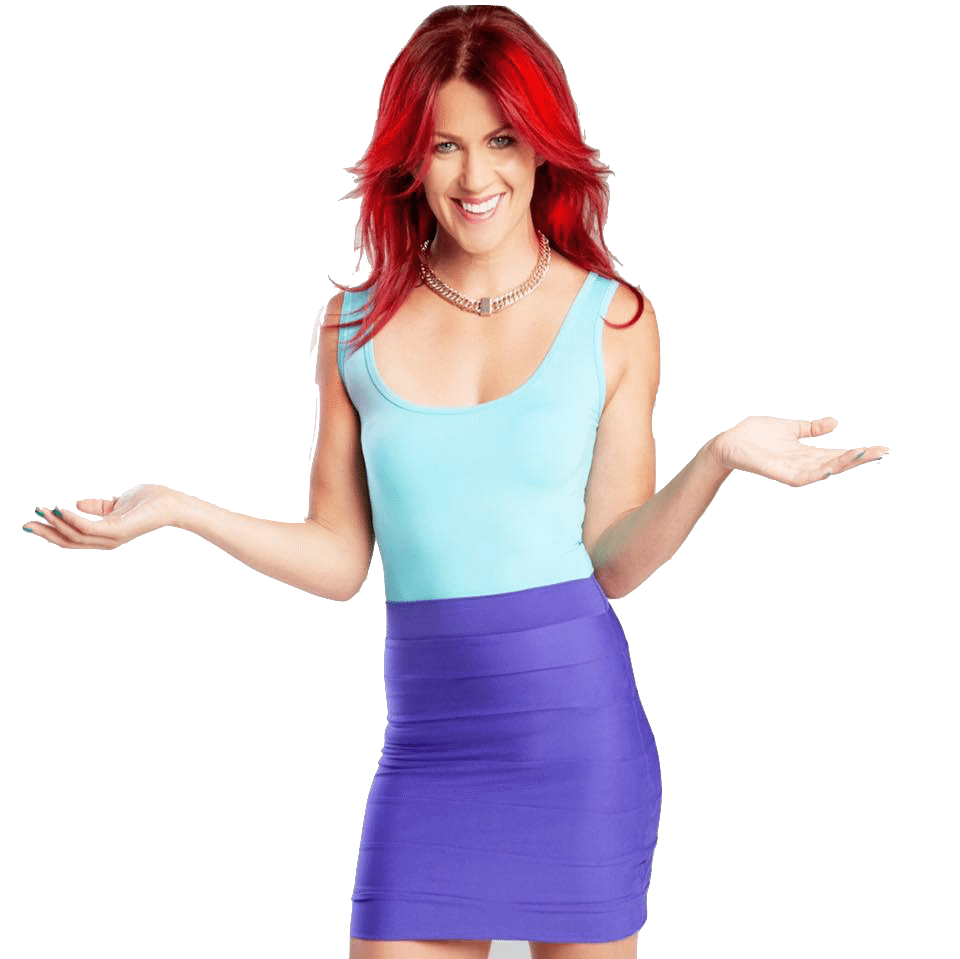 PS Want to Explode Your Biz in a DAY?!
The Best Idea EVER is Happening, Live Next Week, and I Have a Place With YOUR Name On It!
I'm BEYOND freaking excited to share this with you gorgeous, it truly is the best idea EVER, and I can't believe I never thought of this before!! Short version?
Over coffee this morning (duh!) I had the download of what will MOST help you understand everything you need to know from a MINDSET and a STRATEGY point of view in order to explode the FUCK out of your business … in a day!!
https://thekatrinaruthshow.com/explodeyourbizinaday
It's all very well (and important, definitely) to break down and focus on different elements of online business and success, as I do in most of my programs, but sometimes? You just wanna know exactly what to do. All of it. And exactly how to do it. ALL of it!
So in my LIVE (and all online and FULLY recorded!) online workshop happening next Wednesday November 23 at 1pm PST // Thursday 7am Brisbane time, over 2.5 hours of COMPLETE asskickery, mindset and STRATEGY I'm going to do exactly that! This is the closest possible to spending a day in a room with me and breaking down who you need to be and HOW you need to show up, so that you can walk away completely absorbed into EVERYTHING relevant to help you explode your business to the next level basically OVERNIGHT!
Now just a WARNING, on that:
There ain't no such thing as overnight success … so don't think that I'm saying you can join this workshop with ZERO freaking credibility to who you are or what you teach and just expect to make millions! What I'm talking about here is the fact that you ALREADY do the work … but maybe you need to know more about what SORT of work to be doing … and you've already done SO much work … into yourself … and maybe you need to learn how to elevate instantly into BEING the person who already is the leader, the revolutionary, the one others look to, follow, and BUY from.
And in my Explode Your Biz in a DAY Online Workshop we're going to make exactly THAT happen for you!
https://thekatrinaruthshow.com/explodeyourbizinaday
PS
Expansion.
10 Days of Live Soul Transmissions, to Help You Find and Follow the Messages Within
Day 1) Trust
Day 2) Certainty
Day 3) Self-Belief
Day 4) Empire Creation
Day 5) Your Deepest Message
Day 6) Following Soul Guidance in All Areas
Day 7) Faith vs Fear
Day 8) Accessing Flow, and Superflow
Day 9) Expanding Time
Day 10) Expanding Money
Every day will be a LIVE soul led transmission.
This will take place on Facebook video, held at a variety of times in order to account for varying time zones, and scheduled only once we have begun. Our daily soul transmissions will be guided from MY higher self and directed from and for YOURS, to help you find and FOLLOW the messages within. The messages of your spirit, your consciousness, of the who you've always been and yet have managed quite well to cover up a lot of the time.
This is about stripping away –
And getting back to the CORE.
We'll dive day by day into the above mentioned areas –
And you'll receive all content and bonuses to keep for life.
There will be daily spirit prompts which you'll receive after each training.
And plenty of time opportunity connect with me throughout, receive transmissions direct to YOUR questions, and absorb more even than what comes through on the trainings, via the energy we'll create in this collective!
It's very rare for me to know in advance exactly what is coming through day to day.
I certainly don't have the details of each day's content. But I know that these areas have been on my heart to talk about, in particular around belief, around certainty, around living from FAITH.
We know that exactly what is meant to come through for you WILL, and then some. And that if you intend and allow for it to, it will change, most likely before we even begin, due to your energetic commitment, the direction of your LIFE!
Meaning: direct it back to absolute soul alignment.
*** NEVER Seen Before Bonus! ***
As part of this, I've been guided to offer a NEVER before seen bonus … one I feel super vulnerable about sharing!
It's the exact journaling I did to allow the download of THIS offer through. How I allowed the idea to bubble up. You'll see my doubt, uncertainty, annoyance. You'll see what I discarded. How I went through the layers. And how I KNEW, this was the one.
I'll ALSO add in copies (screenshots) of my conversation with my COO Ash, where I was talking through the idea and allowing it to come to life.
I want to show you the exact Idea to Launch process!
This bonus alone is EASILY worth the cost of this program, particularly when you hear the mindset side of it, in terms of STAYING THE COURSE and refusing to back away from my self until the idea showed up!
I refuse not to create!!
AND, when you register for EXPANSION today (and how could you not?!) you'll also receive early access to the Pre-Work. This is ALSO never seen before, and brand new just for you – and it's a guided meditation on remembrance, to help you connect back to deepest self and the most certain truth of your destiny, before we even begin.
Perfect priming, for when we expand RAPIDLY into all that is coming through in this work!
Of course I could now go on and on here, about what I could or should have charged for this, and what it's actually going to be …
Or about all my accomplishments on line and off, with money, with purpose, with passion, with flow …
I think you know all this anyway. Even if you just me! Your soul feels what matters. And that's ALL that matters.
But I will say this:
You've always known it's supposed to be about ALL that is inside of you. That it's meant to COME from a place of purpose, passion, and SUPER super flow. And that if you just.freaking.trusted, and showed up FULLY from that place, you'd be living in a different reality already.
THE ONE INSIDE OF YOU.
If that's true for you right now, then LET'S GO CREATE THAT REALITY.
Right now
Press play for regular, (super fuck yes!!) upfront or payment plan
OR
Press play like a VIP, and receive the full course, plus 10 days direct photos or screenshots of my ACTUAL personal journaling, so you can see how I create and expand my life, PLUS a VIP only follow-on live Hotseat, where you'll receive a personal transmission just for you, if you'd like one! Payment plan also available.
>>> https://thekatrinaruthshow.com/expansion
We start Monday 17 December, US time!