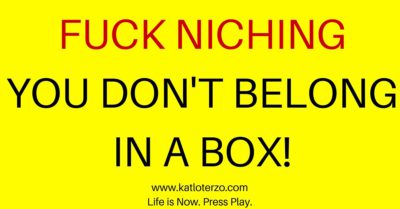 Let's come back to more of a 'business building' topic. Let's put our entrepreneur hats on!
You. You are a leader, we established that. A revolutionary fucking leader, obviously. WITH a message.
So here is one area I see leaders REPEATEDLY make shit ridiculous for themselves when it comes to online positioning:
The ridiculous RIDICULOUS idea that you have to 'find your niche'.
And while we're at it: anything to do with having a fucking TITLE.
Can I just say one thing? Okay, probably a whole bunch of other things after that 🙂
But one thing first:
YOU DON'T BELONG IN A BOX! So why the fuck are you trying to put yourself in one?!
You are:
Multi-passionate.
Multi-skilled.
Multi-insane.
And quite possibly multi-personality as well, but hey – no need to go there!
And here's what else:
You will NEVER be happy doing one thing, being known for one thing, teaching or preaching or selling or even leading on one thing! And the reason is so fucking obvious and simple you might just want to smack your head on the wall when you realise it:
YOU HAVE MORE THAN ONE THING TO WHO YOU ARE.
So when you try and be –
The coach.
Or mentor.
Or guru.
In a certain area.
Or way.
And you try and package it up nice and neat and give yourself a title or a cute little slogan or something you can 'elevator pitch' what you're really saying?
Is that there's not much to you.
You're just someone who can teach something.
Or help people in a certain way.
And that 'this is what you do.
When will you see that it's not about what you do it's about who you ARE, and so the only NICHE that exists or that will ever WORK for you is the niche of being YOU!
YOU ARE THE NICHE BABY!
Which is pretty fucking cool if you think about it!
So for me, my niche is a mix of leader revolutionary fucking arrogant over the top fit freak bitch quiet introvert extrovert coffee obsessed wine loving chocolate mad mother lover fighter book crazy writer speaker salesperson generally obsessive money fame freedom chasing want to help everyone explode their awesome alignment asskickery bright colours sun worshipping trying to find my way believe I can have it all believe I can have it now believe I can have it on my terms woman.
But it's not that easy to say that that's my niche.
So for a long time I tried to be a fitness coach, or a business coach, or a life coach, and then I tried to specialise and be a particular KIND of business coach and that was maybe a little bit better but it was still just me boxing myself IN.
And here's the other thing:
This whole thing about competition, or standing out, or worrying at ALL what anybody else is doing?
So irrelevant when your niche is you.
How the hell is anybody else going to be you?!
THAT'D be weird.
Of course you see it all the time online, with uprisings of 'the next whoever', or 'the new such and such'. Which is not only ridiculous from a 'good luck with that!' point of view, but also it's just SAD.
And for you:
When will YOU realise that the ONLY niche, the ONLY area of expertise you can excel in and go all the way with and truly just LOVE is also the very very easiest one to understand and act from, namely YOU.
Your niche is ALL of you, as well, okay?
So when you put yourself out there, you don't just share the good, the inspiring, the 'this is what I've achieved'.
You share the fucking MADNESS, the crazy, but also the ugly the awful the terrible stuff that goes on in your head and heart. You share the stuff you're scared to share, the stuff you're scared to even THINK.
This is how you stand out.
This is how you STEP UP.
This is how you actually build a tribe you love as well, because it is based FULLY on being you.
And it's also the only way you will EVER feel that you're truly doing what you're meant to do, when you give yourself permission to express ALL of you.
So you might have a particular 'area' or 'topic' that you are more known for, or teach on, or can help people with from a 'steps' point of view, but the way that you BUILD that tribe, the way that you teach or lead on whatever you teach on, and the way that you share YOU with the world so that the RIGHT people can connect with you and you with them?
Show up.
Be you.
Say what you need to say.
Create epic shit AS you.
Repeat.
And if you want to try and pretty package up what your niche is? Try stuffing your soul into a pillbox, and see how that works out for you.
Don't forget –
Life is Now. Press Play.
Kat x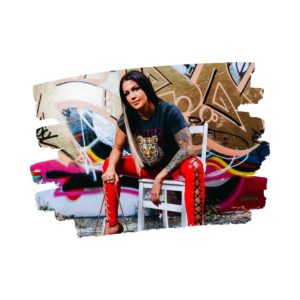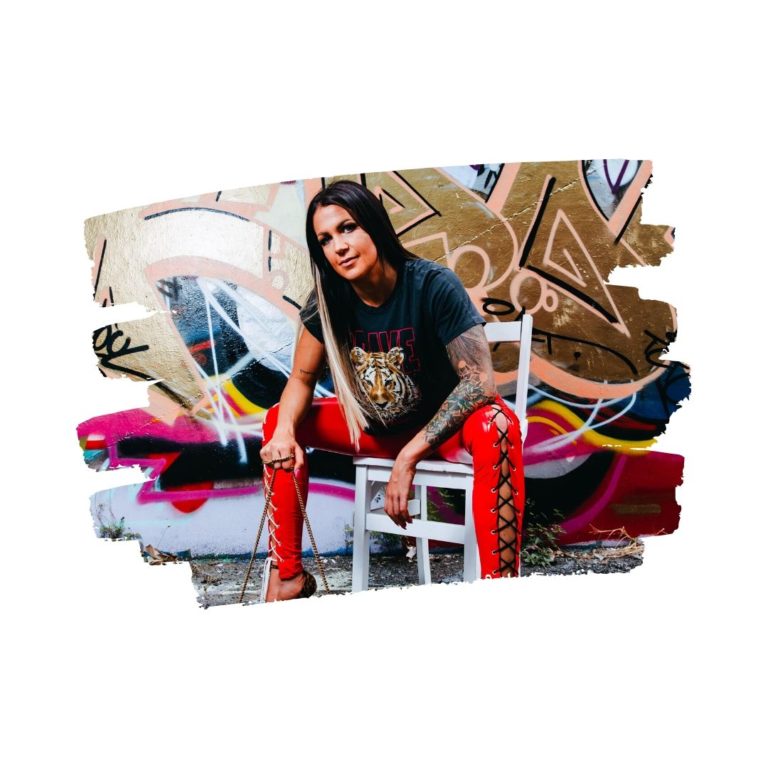 P.S.
Exclusive. Unseen. Unfiltered. Never Before Available for Sale.
You are hellfire magic! 🌟🌟
You have access to a level of power and superflow and truth and knowledge beyond what most peeps even know exist, you can literally look at something, decide it's yours and it happens, fuck, you don't even need to look at it, you can just SEE it and decide it and it's done.
You can click your fingers anytime you want and the world shape shifts around you.
Click your ruby red heels together 'cause hold up, you just changed your mind, and woot, there it goes again.
Being supernatural is part of being you.
But the thing IS –
You still gotta choose it.
Practice it.
Understand it.
And then ACTION it.
Now, finally, for the first time ever, I've created the worlds first comprehensive course for entrepreneurs,
leaders,
the GAME-CHANGING ELITE, who know they were born for MORE than the more they've already created and are ready to live into it,
to do
and access
and activate
exactly.
fucking.
that.
Introducing The Quantum Files babbyyyyyy!
Exclusive. Unseen. Unfiltered. Never Before Available for Sale.
18 days.
Daily video / audio content.
EVERYTHING you need to know to activate the supernatural badass you've been pretending not to be.
My BEST work.
Largely NEVER before taught publicly!
The ONLY place on the internet where you can receive a complete (supernatural level!) education on the 'how' AND the implementation / all encompassing accessing of all that is there for you when you 'go quantum' … and exactly what that means!
This is Not Your Social Media Guru's Quantum 
If you've been wanting to understand what it really means to utilise your God-given supernatural abilities, the unseen parts of you which are part and parcel of being HUMAN, but which most humans for their entire LIFE make 'mystical', 'woo woo', taboo, or simply don't believe in –
and if, like me, you're fascinated with playing with time and space and KNOW there is a way to create, shift, receive, BE, which transcends the physical world –
and if you love learning shit that lights your SOUL on fire with how real and true and WOW you know it is, and which allows you to INSTANTLY shift paradigms to where you're finally flowing with life the way you've your entire life known you could and SHOULD –
and if you love kickass deals in which you receive access to hours and hours and hours and hours and HOURS of exclusive, unseen, unfiltered, and NEVER BEFORE AVAILABLE FOR SALE content on stuff that 99.99%+++++++ of the world doesn't even dare to imagine EXISTS –
and if you're ready to start claiming reality shifts faster than even YOU dreamed possible –
Well!!
CLEARLY THE QUANTUM FILES ARE FOR YOU!
But hurry! This offer is open ONLY for the 5 days!
It's a one time sort of a thang I'm putting together for you.
The Quantum Files.
Exclusive.
Unseen.
Unfiltered.
Previously Unavailable for Sale.
5 days to claim your access.
When the clock hits zero it goes.
It's time to stop pretending not to be the supernatural badass you are baby.
And to blow shit up by pulling it TF down from the other place.
Let's demystify being who and what you've been waiting to be.
And let's do it now.