News
Incredible Metabolism Boost #1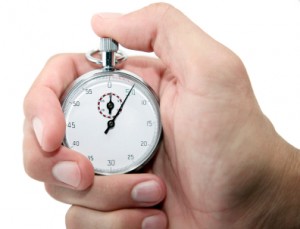 Did you know that sprint-based cardio is absolutely the best type of cardio to burn body fat and lose weight fast?
A University of New South Wales study found that women who undertook 8 seconds of sprinting on a stationary exercise bike, followed by 12 seconds of light cycling for 20 minutes, lost 3 times as much fat as women who perform continuous cardio for 40 minutes.
Now that's good math!
The study further found that interval training burns fat not just from under your skin but also from within your muscles, making them tighter, tauter, and more toned.
Want To Know The Best Part?
According to the researchers, interval training is especially effective for weight loss on the legs and butt. Yay!
Does It Really Work?
Thus study just confirms what I already knew – endurance cardio just ain't gonna cut it in a fat loss game when it's up against intervals. When I first started working out in the gym I thought cardio was the way to go. After all, that's what all the girls were doing. In a few years I became the cardio queen, doing at least an hour every day, and up to 4 or 5 hours when I was pre-competition for Body Sculpting.
Yes, I was insane.
I was certainly fairly skinny, but I had barely any muscle tone, and was pretty much wiped out all the time, which is also not a great look. Eventually the repetitive stress took its toll and I nearly developed patella tracking syndrome, a condition whereby the kneecap starts to head off the edge of the knee. In case you're wondering, not so comfortable.
I was put on a cardio ban for 6 months, and as a result truly discovered weight training for the first time. (Thank God!). When I did get back to cardio I wanted to give this new idea a go. One of my friends had sworn by it for fat loss. It was called interval training and – get this – only required 20 or less minutes of exercise, alternating sprints with recovery period. I didn't quite trust the idea, but thought I should at least try it. Can you guess what I found?
Why I Love Interval Training For Fat Loss
1. It's more interesting than endurance training. You'll work so hard during the sprint periods that the recovery time just flies by. Before you know it, 20 minutes have passed and you're feeling the awesome glow of a truly intense workout.
2. You'll save time. Loads of it. We're all busy. Enough said.
3. You'll build lean, sculpted muscle. Ever compared a marathon runner's body to a sprinter's? Which would you prefer – the haggard look, or the proud, lean look? Okay then.
4. You'll save money on artificial joints later in life. Bikram Choudray, founder of Bikram Hot Yoga, has a quote that I love – "You can mess with the Gods, but you can't mess with your knees". Same thing goes for hips. Endurance cardio wears your body down. Interval training strengthens your body.
5. Interval training is especially effective for weight loss around the legs and butt! I know I already said this, but it's just such a good one!
Have you tried interval training before? Which combination works best for you? As I tell my clients – there's really no wrong way to perform intervals. In fact, it's ideal to constantly change the variables. Incline sprints one day, flat the next. X-Trainer today, running tomorrow. You can also vary the length of the sprint and recovery time. Just don't go over the 20 minute mark. If you're working hard enough, you shouldn't really be able to!
Remember –
Life is Now. Press Play! 
Kat x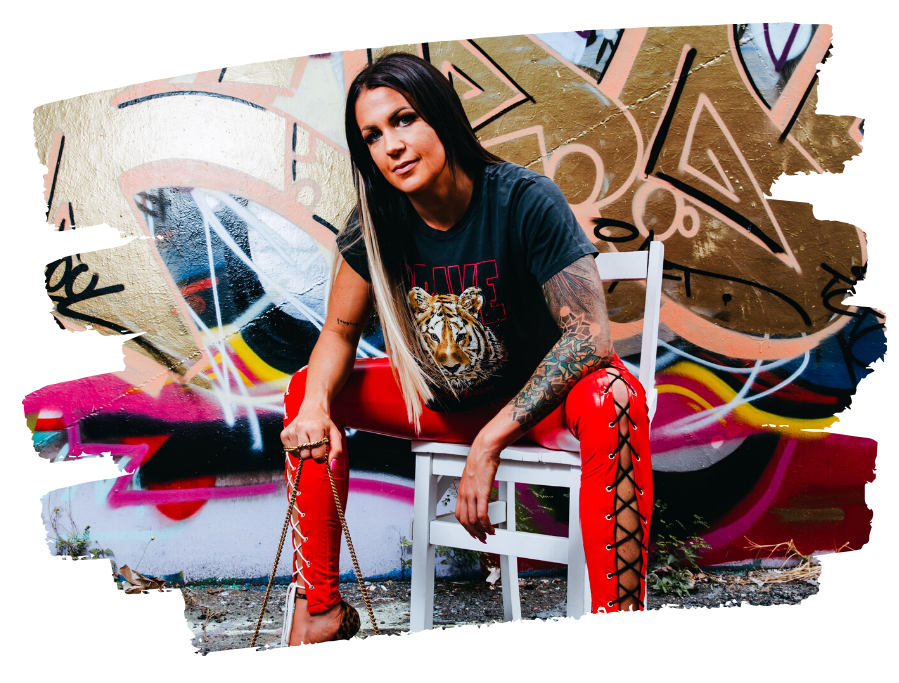 PS.
– dreamer. wanderer. soul led creator. One who was born for MORE.
I'm creating my new course, Big $ollar Energy, for the one who always knew she is here for millions,
to make it. To impact them. To create. And to LEAD.
Big $ollar Energy
The Money & Expansion Course for the Soul-Led Wanderer Who KNOWS It's Time to Go All in on HER,
and Let the Damn Receiving Take Care of Itself. The Way it Was Always Meant to Be.
Which means?
Identifying and releasing everything that gets to go, from the way you're thinking you need to do shit now, to the purposeless bits of the push or biz that it just don't need to be about, to the hidden junk in your psyche that gets to go.
>>> It's not about the do. The push. The win. When who you are when you only go within naturally PLACES you at the top,
but of the right fucking mountain.
The one that was always YOURS.
And then you finally WENT there.
Here's the thing, for us, about allowing an expanse of RECEIVING.
IT HAPPENS WHEN WE GO TO THE PLACE WHERE IT JUST IS.
And always was.
Class starts LIVE on Monday May 24, however early access + Big $ Energy vibes will open from Monday May 17 in our Telegram chat + join now bonuses are open already!
www.thekatrinaruthshow.com/bigdollarenergy
> it's time.