News
Incredible Metabolism Boost #1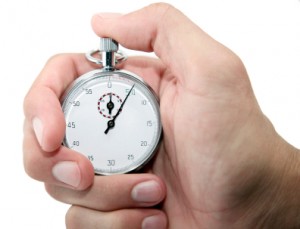 Did you know that sprint-based cardio is absolutely the best type of cardio to burn body fat and lose weight fast?
A University of New South Wales study found that women who undertook 8 seconds of sprinting on a stationary exercise bike, followed by 12 seconds of light cycling for 20 minutes, lost 3 times as much fat as women who perform continuous cardio for 40 minutes.
Now that's good math!
The study further found that interval training burns fat not just from under your skin but also from within your muscles, making them tighter, tauter, and more toned.
Want To Know The Best Part?
According to the researchers, interval training is especially effective for weight loss on the legs and butt. Yay!
Does It Really Work?
Thus study just confirms what I already knew – endurance cardio just ain't gonna cut it in a fat loss game when it's up against intervals. When I first started working out in the gym I thought cardio was the way to go. After all, that's what all the girls were doing. In a few years I became the cardio queen, doing at least an hour every day, and up to 4 or 5 hours when I was pre-competition for Body Sculpting.
Yes, I was insane.
I was certainly fairly skinny, but I had barely any muscle tone, and was pretty much wiped out all the time, which is also not a great look. Eventually the repetitive stress took its toll and I nearly developed patella tracking syndrome, a condition whereby the kneecap starts to head off the edge of the knee. In case you're wondering, not so comfortable.
I was put on a cardio ban for 6 months, and as a result truly discovered weight training for the first time. (Thank God!). When I did get back to cardio I wanted to give this new idea a go. One of my friends had sworn by it for fat loss. It was called interval training and – get this – only required 20 or less minutes of exercise, alternating sprints with recovery period. I didn't quite trust the idea, but thought I should at least try it. Can you guess what I found?
Why I Love Interval Training For Fat Loss
1. It's more interesting than endurance training. You'll work so hard during the sprint periods that the recovery time just flies by. Before you know it, 20 minutes have passed and you're feeling the awesome glow of a truly intense workout.
2. You'll save time. Loads of it. We're all busy. Enough said.
3. You'll build lean, sculpted muscle. Ever compared a marathon runner's body to a sprinter's? Which would you prefer – the haggard look, or the proud, lean look? Okay then.
4. You'll save money on artificial joints later in life. Bikram Choudray, founder of Bikram Hot Yoga, has a quote that I love – "You can mess with the Gods, but you can't mess with your knees". Same thing goes for hips. Endurance cardio wears your body down. Interval training strengthens your body.
5. Interval training is especially effective for weight loss around the legs and butt! I know I already said this, but it's just such a good one!
Have you tried interval training before? Which combination works best for you? As I tell my clients – there's really no wrong way to perform intervals. In fact, it's ideal to constantly change the variables. Incline sprints one day, flat the next. X-Trainer today, running tomorrow. You can also vary the length of the sprint and recovery time. Just don't go over the 20 minute mark. If you're working hard enough, you shouldn't really be able to!
Life is Now. Press Play.
Kat
PS
LAST CHANCE TO JOIN PURPOSE PASSION FLOW ACADEMY 50% OFF, AND BECOME A FOUNDATION MEMBER + SCORE $1533 OF INSTANT BONUSES!
My 'Going Fully Quantum' training will break down ALL of what we've discussed today, and teach you the finer details and finesse of it, as well as exactly what needs to be true for you to APPLY it, not only into the practical actions you need to create THAT money flow and THOSE results, but also in terms of ALL the energetics of it, especially the 'being and non-being' around dropping in to superflow so you can be shown, create, receive, AND of course the being around not being one of those people who just can't seem to choose faith and are ruled by fear. We'll also talk about creating and integrating the exact wording, beliefs, emotions, energies YOU need for all of this to switch effortlessly for you, as you've always known it would.
In other words: EVERYTHING you need to know to go fully quantum, and double your income in 30 days or less, or whatever else you choose!
Where will you find this training?
Why, it's one of the very first training in 'Remembering Who You Always Were', which. is our June intensive for Purpose Passion Flow Academy, my SUPER low-cost monthly membership mastermind!
And that intensive in the Academy kicks off THIS Wednesday June 19!!
AND, right now you have just ONE DAY left to join Purpose Passion Flow Academy at 50% off the ALREADY crazy low cost, as a foundation member, and keep that price for as long as you choose to remain a member PLUS receive $1533 of bonuses; which is 3 of my best ever home-study courses! THIS PRICE WILL NEVER APPLY AGAIN.
And this training?
Will change your freaking reality. Well – it will REMEMBER it.
It's all available to you gorgeous.
You know this already.,In the quantum it is DONE. And in Purpose Passion Flow Academy, and especially our June intensive 'Remembering Who You Always Were'? We gon' done do it.
PPS
Final day for 50% off + bonuses, and me? Right there by your side from here on out:
PPPS
Join #PurposePassionFlowAcademy today and not only receive everything above, but everything that this mastermind is about – which in the practical is a killer amount of monthly connection, trainings, hotseats, downloads, dream biz & life creation exercises, PLUS an ENTIRE new deep dive program each month which we go through together live, but more importantly – get your magnetic freaking fuck yes life. The place where you say yes to your soul –
Is here: