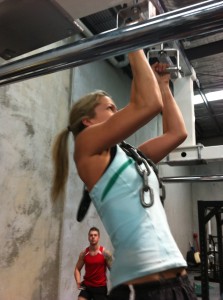 Lately I've been experimenting with some new approaches to training. In fact, over the past 3-4 months I've probably learned more about varying tempos, rep ranges, and other loading parameters than what I have in the past 3-4 years. Or longer. And as those who know me in person will attest, I'm slowly but surely getting down to the leanest and strongest I've ever been. Earlier this week I came in at 11.9%, and my goal is to reach 9.6% by Friday of next week. It's a personal goal and quite a matter of pride, but it's also to achieve a bet that was set for me at the start of this year.
Same old, same old
It's not that there was really anything wrong with what I had been doing up until a couple months back, but it was just – stale. Standard. And kinda boring. There's only so many times you can lift anything for 8-12 reps at a 2020 tempo without starting to lose just a little bit of enthusiasm. And the truth is that it's a very cardboard cut-out way to train. In the fitness industry we've all become so used to training people whose goals are 'weight loss and lean muscle tone' that it's been all too easy to slip into a same-old same-old template approach to exercise. Again – not that there's necessarily anything wrong with that. A bodybuilding or basic German Body Comp approach to training definitely does the job when it comes to creating great tone and burning fat, but the reality of working out is that there must always be change. Nothing works forever, not least because the participant will simply stop giving it their all the more they adapt to the stimulus.
An insight into some of the changes i've made
Longer rest times: I'm slowly but surely coming around on the idea that a great workout does not have to go hand in hand with a max exertion 'go-go-go' sweat session (and I still have Bikram for that anyway)
Lower rep ranges: lots of 6-8s, especially when it comes to muscle groups like the hamstrings which respond best to a higher intensity approach like this.
Lots of slow eccentric work: chin-ups for a descent of 8 reps is mentally one of the toughest things I've ever done, but boy do those slow reps work. Hence my ability to test earlier this week at a 1 rep max of bodyweight plus 5kg where only a few months back I wouldn't have even managed one.
Slow tempos in general: it's probably an ego thing as well as just poor education, but so many of us seem to lift weights as though we're in a race against the clock. If feeling the burn and sweating it out is your focus then this might be a good approach, but if you want to truly feel every muscle fiber tearing in anticipation of a stronger return, and if you want to train with a focus and structure that will blast you past your previous limits, then slow things down. Aim for 3-4 seconds on the eccentric of most of your big bang exercises.
Split body training: I've come full circle on this. So called 'functional' training – meaning throwing cables and balls around with no true rhyme or reason – is often more than circus tricks. Look at how the body is meant to work, what it's doing differently right now, what the goals are, and then program accordingly. That might include some stability work but it's certainly not the foundation of a results-based exercise program.
Variety: Even the best program is only any good until your body adapts to it. This will be anywhere from 2-6 weeks, usually less the more advanced you are.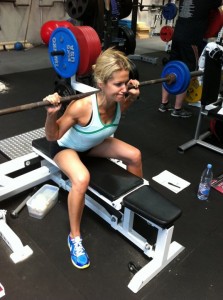 Most importantly: if you don't know it all, admit you need some support. Personally I work out with 2 different trainers on a regular basis, and occasionally with a third for kickboxing. Initially I went to those people purely for support in lifting heavy weights that I needed a spot for, but the reaiity is that I've learned an incredible amount about what I didn't know – even after 11 years in the industry – and about how to turn slow and steady progress into a 3 month body transformation. The culmination of which has been my current participation in one of the worlds most elite strength and conditioning programs.
When it comes to training and lifting weights there's a whole big bad world out there – and it definitely doesn't revolve around 3 sets 0f 10 reps for everything.
Your take? Do you have any experience with changing your exercise regime and getting drastically different results? Or is it simply time for you to shake things up a bit and step outside your comfort zone?
Don't forget –
Life is Now. Press Play.
Kat x
PS
Programmed to Upgrade is happening gorgeous, and WHOOOOO MAMA is this the work that works.
25 days, you and me, 1:1, to quantum leap like you've NEVER leapt before.
This will be intense …
And a lil bit scary. But buckle up, because you KNOW you're ready for it.
SO fucking ready 😉
Programmed to UPGRADE!
25 Days, 1:1, with Katrina Ruth, to SCREW the Rules, SCREW the Norm, Go So Damn Extra, So Freaking Hot, So Fully SEEN, and Snap Your Future Into the Now So Damn Fast It'd Make Your Head Spin … even as you nod in certainty that of COURSE, this is what was ALWAYS supposed to be ..
Places are already filling, and we begin next week. If you know it's time to say yes to MAGIC, and creating your reality from the supernatural, and you're SO ready to drop the paradigm of always having to DO (and yet still not be there!) then message me now.
I'll get you the full overview, and talk personally with you about whether or not it's for you.
To the supernatural baby, and beyond …
PPS
I HAVE SOME BIG NEWS TO SHARE!
As of today, I'm opening up the doors to my Inner Circle, my private client mastermind.
This is THE most badass high level mastermind in the world for women who want it all – and are prepared to do what it takes to get it! Really what we're talking about is being prepared to be the PERSON.
And that's what I do. I help you remember ALL that you were, and then become it. ALL Of it.
This is my highest level private mentoring circle. The exact place where I have personally mentored dozens of this industry's most elite female entrepreneurs to break income barriers ranging from 10k months to multiple 7 FIGURE months, and everything in between. But more importantly than that – to become who and what they always were.
But know that this is not only (obviously) not just for the masses, this is also not just for someone who can afford to invest in a high level private coach. Being willing to throw money down is something which has absolutely zero correlation to being somebody who has what it takes to TRULY go next level as a leader.
If anything, in this industry, investing in a high level coach such as myself, is a rite of passage which veers just a little too much on the side of 'trend'. It's become something which 'everybody does', almost as a way of proving they play business and life a certain way.
Maybe even of trying to prove it to themselves.
Here is the reality which those who I am truly here to personally mentor and lead KNOW, the reality which my clients and all women like me as well as of course me personally have ALWAYS known:
We are VERY VERY DIFFERENT.
We are simply, smarter, faster, and have more presence. We can do more in our minds before breakfast than what most people can do in a freakin' WEEK, a month, a year.
We are not basic ass coaches trying to heave ho our way up a few extra thou a month.
We are the ones who have ALWAYS known we are 1% within the 1% within the 1% in terms of how we think, create, operate, how and WHAT we are tapped in too.
This is not arrogance, this is fact.
And there has NEVER been any question but that we will go all the way.
My clients are high level badasses who do the work, who have a proven track record BEFORE coming to me, and a BEING-ness which unquestionably separates them from the rest. They don't come to me to save them or lean down and hold my hand out so they can clamber up. They come because they are, quite simply, ready to go to the next level, already absolutely on their WAY there, and see in me something which they recognise because it is in them.
That 'can't stop won't stop' fire, and a level of 'unapologeticness' which, when truly understood and applied, can literally be the difference between 5-figure or low 6-figure and 7 or multi-7-figure entrepreneur.
So if you know who you are and it is THAT –
And you feel certain that you are ALREADY well on your way to to precisely where you're meant to be, but that being in MY energy could help you to drop in and get there even faster, and that with a couple of simple tweaks your current revenue could be doubling, tripling, heck QUADRUPLING and beyond in months, as it has done with numerous of my clients previously, well then –
PM me here http://m.me/katrinaruthofficial and we'll see if it's a fit. I'm excited to talk to you, and maybe – do biz and life with you.