News
Link Love: Great No-Carb Pasta And Staying Trim In Winter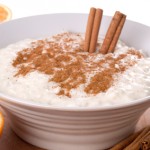 The battle to keep control of your health through the cold winter months tends to be a little tougher than usual, doesn't it? As soon as the cold hits (and oh how it's hit this past week in Melbourne!) I know I start dreaming of porridge … and pancakes … and lumberjack breakfast … and scones with jam and cream. Excuse me for a moment while my mind wanders into a happy carb-filled place.
The scary thing is that it's all too easy to start justifying. After all, one 'cheat' breaky won't hurt, will it? And those scones aren't so very big really … plus it's raw cream … it's really almost completely healthy! I don't know about you but I'm an all or nothing sort of girl. I have to face facts – I'm just not very good at stopping at one. One piece of chocolate, one teen-tiny cupcake with butter icing (OMG by the way on that), one plate of pasta, or – most worryingly – one meal or day of debauchery. Once the carb-loading begins it just keeps going, and sometimes it takes me a good week or so to reign myself back into good habits. I know I'm not alone here, which is why I thought I'd share two great links with you. The first is an awesome recipe for no-carb pasta (I'd add some quick-fried backstrap lamb or chicken to this recipe), and the second is a really brilliant article about staying in shape over winter. It's a very good read, mainly because it's straight from the heart and easy to relate to when it comes to sneaking in those extra 'comfort' cals.
link love
Yummy No-Carb Pasta Recipe (from my friends over at Miss Organic … okay, there's a little carb but no STARCH which is what actually matters!)
Do You Know How Much You Are Eating (Really)? (from Schkinny Maninny)
your turn
Do you have any tricks or tips you could share on staying in shape when cold weather melts away your summer resolve? Oh – and if you're reading from outside Aus, then consider this your preparation for your winter, or simply extra motivation for keeping that bikini bod ready to go all year round!
PS
#KATFESSSION, eeeeekkkkkk
Sooooo …
I kinda sorta did something REALLY not ideal! I made a mistake 😞
I then found about that mistake a day or so ago, when one of my amazing clients let me know!
I then fixed it of course, but since then something has been nigglin' away at me telling me that maybe the mistake was a SIGN and a DIRECTION and I shoulda fixed it the other way!!
What am I talking about? My Easter Extravaganza Instant Manifestation Bundle, which is supposed to close TODAY in just a few hours, and contains 4 of my BEST money and manifestation courses, over 85% off!
As we do, we threw this thing together last minute like usual (aka KAT style) – and somehow managed to put THE WRONG PRICE on the sales page!!! ‍♀️
– Correct price on order form, when you actually click the buttons.
– Incorrect price on sales page. Doh.
The one on the SALES page was lower, about 25-30% lower than the already reduced 85% off! I think what happened is we copy and pasted off an old previous bundle sales page and so the old price just carried over.
Anyway, a few people pointed it out and obviously we honoured the mistaken lower price while fixing the page for future peeps.
BUTTT … I just felt ugh about it, y'know? Even though the lower price was a mistake! And even though the actual price was literally already 85% off for this offer!
It wouldn't stop bugging me.
So, long story short, I'm changing it!
My Easter Extravaganza Bundle is now over NINETY PERCENT reduced … for anyone who already bought and paid full we will honour the lower price for you as well of course (watch out for an email later today!) and for everyone who has NOT yet, the price has now been adjusted on the sales page, DOWN!
And, because of the muck around and confusion, I'm extending my bundle sale for one more day into Easter Tuesday 🐣
Yep,
Jump on now and grab four of my best Money and Manifestation courses now at 90% off, next 24 hours ONLY!!! 💥
https://thekatrinaruthshow.com/katrina-ruths-easter-bundle/
PPS
Literally just as I finished writing this my brother walked in to my room with my (fixed!) phone. OF COURSE. Everything always works out in my favour. Just like I told ya. And just in time to snap a quick pic for this blog.
PPPS
Get it! One more day! Lessssgooooo, now 90% off! https://thekatrinaruthshow.com/katrina-ruths-easter-bundle/ —> this price is CRAZY! Extra crazy!!
PPPPS
I wrote half of that with my eyes closed while having makeup done. #ninjaAF