You were made to experience flow, love, absolute bliss and the certain knowledge that you are on path.
That feeling you get when you're not sure, you don't know, you question, you try so damn hard to make it work, you justify, you tell yourself to SETTLE and IT WILL BE OKAY …
Yeah.
Not that feeling.
The feeling you were born to live in, to flow in, to bathe in, to BREATHE in, all day and every day, is the one where everything just –
Works.
And everything is just –
Perfect.
And everything is just –
Fucking.
PHENOMENAL.
And you can't even believe you never knew it was possible to be this happy, you're astounded that you made it this far in life without knowing that this is what it's meant to be about, you're shocked that you could even for a second have thought there could be ANYTHING less than this, and you know –
You know.
That this is all there is.
All that matters.
Since forever.
And for always.
And you feel yourself falling, melting, going so deep into your core that you no longer know where the edges of your very body are, whether you even exist at all, or whether you have in fact ascended into pure –
White –
Light.
Time stands still.
The world around fades.
Nothing can touch you.
And you float –
Through space, through time, through the eons of all age and back to where your soul first knew that THIS was it and ONLY it and it was ALWAYS this and could only ever BE this and you know just KNOW that there will never be anything else.
Yep.
Roughly that feeling 🙂
Is how it should feel –
To find your bliss.
To know your truth.
To SPEAK your truth.
To LIVE your truth.
To stand up for what you stand for and never again EVER have to fall for everything you don't.
So when you sit there –
And you look at what you're doing, who you're being, what you're living for, what you're standing for, what you yes ARE indeed falling for, and you tell yourself:
It's not so bad.
I can make it work.
It's not so bad.
I really don't mind!
It's NOT so bad.
No, really!
You do realise, don't you, that you're not only creating a life where you continue to HAVE to show up for the shitstorm you tell yourself is 'not so bad', but you also COMPLETELY –
Completely.
COMPLETELY baby.
Eliminate the possibility that you could get to live the life you were born for.
When you walk away from the wrong business, the wrong message, the wrong clients, ONLY then do you make space for the right ones to appear.
When you walk away from the wrong environment, the wrong relationships, the wrong people, ONLY then do you call in the right ones.
So if you want to make money doing what you love …
For example 😉
Or call in anything else your soul most desires …
For example …
Go and live the life you were made for, be the you who you were made to be, GIVE of you the way it always had to be …
For example.
Then you're going to have to turn your back on ALL that is not ONE HUNDRED PERCENT hell yes.
And that's NOT for example.
That's reality.
That's the ONLY way.
And yet –
And yet –
Most will never do this.
Or not even close.
Or they'll wait.
Another year.
Another decade.
A few more still.
Telling themselves that they're going to make a change, they're going to step into the light, they're going to follow their fucking heart, it's going to be SOON, no REALLY, I PROMISE, and they'll possibly even BELIEVE their own bullshit, and eventually they'll realise:
I waited a lifetime.
Because I was scared.
And I didn't know how.
And I couldn't.
I really thought!
And I would have.
It was just because …
And eventually the light will go out and the dreams will fade and the sparkle will have long ago died and all that remains of the life you could have lived, should have lived, were born to live, is the memory of one that could never even have been but a poor imitation of a life –
Of purpose.
Passion.
Flow.
And OMG –
YES.
So please.
I beg of you.
Stop.
Falling.
For SO MUCH FUCKING STUFF IT WAS NEVER SUPPOSED TO BE ABOUT AND YOU KNOW IS NOT RIGHT.
Let go.
Surrender.
Melt.
Into you.
And walk into the flow baby.
You know where to find it …
It's where it's always been …
Go to your heart.
Go to your core.
Go to your soul.
And simply?
Listen to its call.
Remember –
Life is Now. Press Play! 
Kat x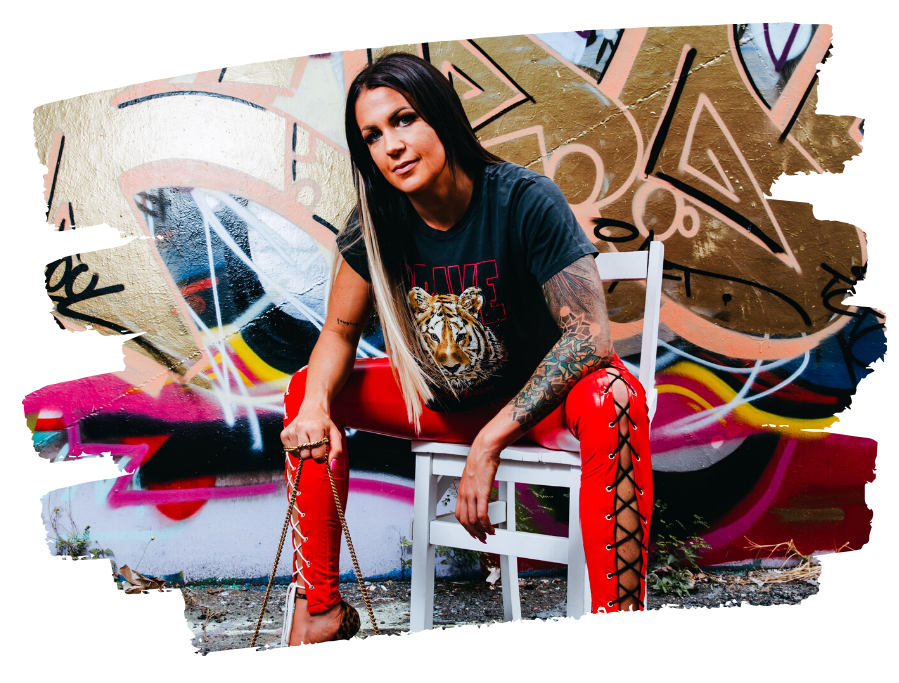 PS.
– dreamer. wanderer. soul led creator. One who was born for MORE.
I'm creating my new course, Big $ollar Energy, for the one who always knew she is here for millions,
to make it. To impact them. To create. And to LEAD.
Big $ollar Energy
The Money & Expansion Course for the Soul-Led Wanderer Who KNOWS It's Time to Go All in on HER,
and Let the Damn Receiving Take Care of Itself. The Way it Was Always Meant to Be.
Which means?
Identifying and releasing everything that gets to go, from the way you're thinking you need to do shit now, to the purposeless bits of the push or biz that it just don't need to be about, to the hidden junk in your psyche that gets to go.
>>> It's not about the do. The push. The win. When who you are when you only go within naturally PLACES you at the top,
but of the right fucking mountain.
The one that was always YOURS.
And then you finally WENT there.
Here's the thing, for us, about allowing an expanse of RECEIVING.
IT HAPPENS WHEN WE GO TO THE PLACE WHERE IT JUST IS.
And always was.
Class starts LIVE on Monday May 24, however early access + Big $ Energy vibes will open from Monday May 17 in our Telegram chat + join now bonuses are open already!
www.thekatrinaruthshow.com/bigdollarenergy
> it's time.