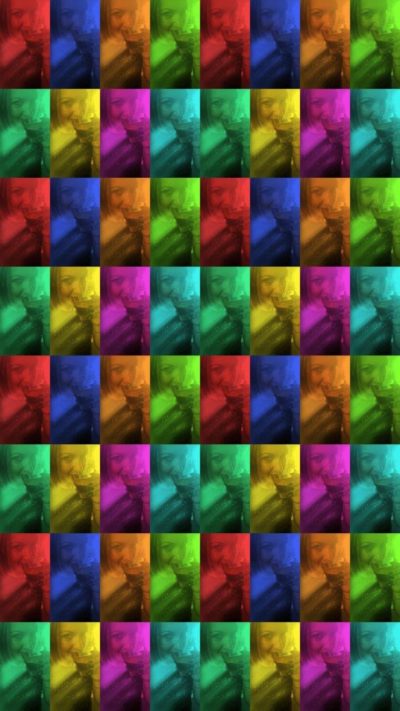 MAYBE YOU JUST ARE WHO YOU ARE AND YOU SHOULD GET ON WITH IT!
I was journaling just now, asking myself for inner guidance on how to move forward with a weird situation which is bothering me. I fully believe that no matter how much you THINK you don't know how to deal with something, you DO in fact 100% know and have all the answers inside.
All you gotta do is ask, and then LISTEN and TRUST what you hear.
A lot of uncertainty in business and life could be easily dealt with today if only you'd just freaking listen to your SELF!

Anyway, I'm headed off on a tangent and I've barely even started!

So I have this problem.
I feel unsure about it.
I feel … out of my power a little bit. It's unchartered territory for me. I don't know what to do, I can't seem to just ignore it or get over it, and it's just HANGING OVER ME ANNOYING THE FUCK OUT OF ME!

Which is definitely a whole NOTHER thing to talk about, this thing of letting stuff energetically IMPACT you, of letting external forces guide, direct or dominate your inner state!

But first things first:

When I want to know what to do about something, and I genuinely don't know the practical answers or steps forward and / or it's a situation where logic doesn't APPLY, I simply ask myself, in my journal:

What should I do?
What is right?

Often this alone will give me the answer! Like I said, we DO always know what it is we really need to do. But if I feel, as I did today, like there's still a bit of a fog around it, then I will give myself options.

I wrote down 3 options today, one of which was SURRENDER AND RELEASE and the other two were more action-orientated. Aka not surrendering, so much!!

As I looked at the options, my 'personal development / coach / wise' self told me sternly:

"Surrender is ALWAYS the answer, Kat – you know this!"

I do know this … in theory … in a lot of ways … and I think we could ALL stand to surrender and release more often. But I also think that there are no hard and fast rules in success or in life, and that sometimes?

FUCK SURRENDER YOU NEED TO BULLDOZE THE FUCK OUT OF THIS SITUATION, WHETHER OR NOT YOU FEEL LIKE IT OR KNOW HOW, AND CLAIM THE OUTCOME YOU WANT!!

Not that I'm a fan of extremes or anything!

And as I looked at the options I'd laid out for myself in my journal, I just felt, intuitively, which is kind of the whole POINT, that surrender is not the answer here.

I mapped out briefly what surrendering would mean, and I realised it would mean GIVING UP, in this particular case.

It's easy to take broad concepts which we know are true and right and WISE, and use them as a way to PUSSY FOOT THROUGH LIFE.

Kinda like when somebody says they're 'manifesting' the money to work with you when what they really mean is "I'm flaky as fuck, not doing the work to get my message out there and sell and COMMAND the income and impact I desire, which is definitely one reason I should work with you, but I'm also scared and CHOOSE right now to not have faith in my ability to create a return on investment so I'm going to say something that sounds profound and like I'm ONE of you, when actually those who DO make it would never.fucking.say they're manifesting ONE DAY (even the next day!) being ABLE to do something or be who they need to be, they would just.fucking.leap"

Or, you know, something like that. I've never really thought about it 🙂

Coming back to the surrender and release thing:

There's a fine line between stepping forward in faith, doing the work no matter HOW uncomfortable, which you know must be done, and THEN surrendering the outcome in the knowledge and trust that you've done what you need to DO, versus simply FLAKING THE FUCK OUT and waving your hands around in a floaty and spiritual way and claiming you're not avoiding you're SURRENDERING.

Scratch that – there's NOT a fine line at all. The line is crystal fucking clear and you know EXACTLY which side you're on.

Be honest, right NOW –

Where are you being FLAKY AS FUCK? Maybe you're JUST being flaky … or a complete WUSS … or maybe, like I NEARLY did this morning, you're telling yourself stories about why it's right to just 'go with the flow'.

Well, let me tell you:

GOING with the flow does NOT get you the life you want.
You don't GO with the flow or you'll end up wherever the fuck the flow decides to take you; often responsive to what every other person around you wants or believes or impresses upon you.

The thing with FLOW is –

You CREATE the flow.
You ARE the flow.
You KNOW, also, by the way, when you're IN flow as opposed to GOING with some random flow.

And that's what all of this comes down to, really, isn't it?

In the areas you're flaking out –
Refusing to go all in –
Refusing to roll up your sleeves, square your shoulders and grit your teeth and do the WORK –

You forgot that being in flow means leaping when you're scared.
You forgot that taking such leaps WILL (not might, WILL) result in a requirement for you to have to do shit you've not done before –
In a way you're not used to, don't feel ready for, don't know HOW to do –
And with the absolute fucking possibility that you might just FALL ON YOUR FACE AND DIE!

Okay, so that last part probably not but it certainly FEELS that way, doesn't it? In fact, as far as your Sympathetic Nervous System is concerned, laying yourself on the line and saying yes to not only WANTING what you want but also actively leaping and taking action to CREATE it, feels JUST AS SCARY AS JUMPING OFF AN ACTUAL FUCKING CLIFF!

As far as the inner you is concerned you might as well be facing death!

Part of becoming a person who leaps on repeat and actively DAILY creates what they want in business, in love, in LIFE, is you have to be willing to face your death every day.

Every.
Fucking.
Day.

If you can't stare into the face of what the WORST POSSIBLE OUTCOME COULD BE if you take that leap, take that chance, risk it, freaking TRY for it, then you'll simply never get to experience the best that life could be.

You don't GET to have it all, have the best, live YOUR best, if you're not willing to risk EVERYTHING and maybe die.

And guess what? Newsflash –

YOU'RE GONNA FUCKING DIE ANYWAY.

May as well be on the right freaking path!

So here is what SURRENDER and RELEASE and LETTING GO and LETTING IT FLOW actually means:

Know what you want, what you really really want.
Understand and accept that it MIGHT NOT BE THE RIGHT PATH FOR YOU AND MAY NEVER HAPPEN.
But HUSTLE LIKE A MOTHERFUCKER TO CREATE IT ANYWAY.
Do what scares you.
Do what's not COMFORTABLE.
Do what HURTS.
Have the difficult conversations.
Put yourself out there.
Say what you really think.
Risk it ALL CRASHING DOWN.
Do what's INSIDE of you.
Do what you KNOW you can't NOT.

In the end, it's very simple:

How the hell can you surrender an outcome you never even attempted to create?

As I journaled on this whole topic this morning, in slightly less lengthy fashion than how I'm now re-telling the story, as I tried to logically or rationally or with FAKE surrender ideals figure out what I needed to do, as I found myself feeling frustrated and (okay then!!) SCARED at what might happen if I do take the action I KNOW I MUST TAKE, as I tried to find a way around this, a way to avoid the RISK or discomfort, as I tried to journal a wise and profound decision to make and way to move forward, as I found myself using the words, about who I AM and what I therefore KNOW I'M GOING TO DO EVEN THOUGH IT'S SCARY AND GOES AGAINST ALL LOGIC:

"Maybe I need to change that"

And suddenly it hit me:

MAYBE I JUST AM WHO I AM AND I SHOULD GET ON WITH IT.

In the END here is the TRUTH:

You're not going to do a very good job of being anybody else –
But the real you.

YOU MIGHT AS WELL FUCKING EMBRACE IT, AND LEVERAGE THAT SHIT.

Oh, and also? You DO fucking know what to do.

Remember:

Life is Now. Press Play.

Kat