Just because you can build a business, a brand, an empire, by creating content you know they will BUY, doesn't mean you should.

Just because you can tick off the boxes, in marriage or love or life, and breathe a sigh of relief that you got there and you're adulting RIGHT, doesn't mean you should.

Just because you've ALREADY created, what others think is wonderful, amazing, impressive, incredible, doesn't mean you have to STICK with it.

Just because the things you thought –

Would be enough –

Or even perfect –

Would get you there –

And help you to be SAFE –

Are now what you've made your life about –

DOESN'T MEAN YOU HAVE TO FUCKING KEEP THEM.

It's the toughest thing, the riskiest thing, but yet also of course the most WONDERFUL and most rewarding thing of all the things, to simply be true to you and follow your heart, but ultimately no matter how scary or treacherous the road to do so may feel it is the ONLY thing to do if you actually intend to create a life on purpose, and live it.

And you have to understand –

It doesn't ever end. The need to tune in, to pay attention, to question, to ask ourselves what we REALLY want and how it would truly look if we were BEING true, IT DOESN'T EVER END.

You must CONTINUALLY seek to understand your own soul.
You have to question EVERYTHING.
You have to learn to differentiate, on repeat, between what you SHOULD do and what your soul says you MUST do.

And you have to leap.
In faith.
Daily.
And daily.
And DAILY.
Forever.

Of course it does get easier, that's true. To be this person. To be the person who walks away, yet again, just when everything was 'nearly perfect and nearly done', because you know that it's not even fucking close and you've somehow gone off track.

I think it's one of the most powerful abilities to cultivate, don't you? The ability to walk away.

Don't look back.
Just keep walking, pulled by what's INSIDE of you.

What it really comes down to is simple:

Stop giving a fuck about the things you think you need to give a fuck about.

Because you said you would.
Or it's just how it's done.
Or you thought you should.

So what?!

What do you ACTUALLY give a fuck, right now, in this moment? What is right and true and CERTAIN, within you, right now in this moment? Who would you be if you had nothing to give a fuck about except your TRUTH, right now, in this moment?

If it weren't about money …
Or doing the done thing …
Or keeping up …
Or being ACCEPTED …
Or remotely cool …

What would it BE about, right now, for you, in this moment?

Who are you –
When it's quiet and still –
And you're listening –
To the beat and the call and the YEARNING of your own heart?

These are the questions to ask yourself.
And the answers are the ones you must follow.
But don't for a SECOND imagine it will be easy, or even natural.

Is it natural to repeatedly turn away from safety and security and doing the done thing? Is it natural to walk away from things you've already invested so much into?

Well –
Perhaps.

If you change your thinking. If you reframe. If you start to find safety and security WITHIN.

Maybe you too can find a way to live a life and create a business and even a brand and an EMPIRE that is simply just a wonderful big messy reflection of YOU.

And to find that TRUE safety, true security, true acceptance is all to be found in BEING true to you.

If you can learn to see it that way you'll find it's easy, when needed, as it so often is, to walk away.
To turn your back.
To fuck the shoulds.
And just do you.

And all we're TALKING about, really, is following your heart!

If you feel scared of that, or you wonder "how can I?!", then let me ask you:

HAS IT EVER STEERED YOU WRONG?

Has it EVER steered you wrong?

Has your heart EVER steered you wrong?

Has it ever steered you WRONG?

I don't think so.
In fact I know not.
In fact what I KNOW is that you have ALL of the answers inside of you.

As they've always been.
And as they'll continue to be, for always.

But at some point you have to decide to LISTEN gorgeous. To trust. To LEAP, but not just once. To BECOME the person who is heart-guided. Who tunes the fuck IN. Who responds accordingly.

And I ask you –

Isn't it true, that when you look back over the year that just was, EVERY SINGLE THING THAT TORMENTS OR HANGS OVER YOU RIGHT NOW is an outcome of NOT having followed your heart?

Of FAILING to be true to you?

Of failing to act from WITHIN?

And EVERY thing which is TEARING YOU ALIVE INSIDE right now is because you went AGAINST that still –

Small –

Voice.

Well, ENOUGH. ENOUGH I say! If you make one decision for 2017 then make it the YEAR THAT YOU FOLLOW YOUR HEART.

All in baby, of course. Were you thinking something else?!

And here is what else, if still you're not sure and you don't know and you're not SURE:

Isn't it true –
That every time you DID –
Tune in –
Listen in –
Squeeze your eyes TIGHT –
And leap –

That it worked out EXACTLY AS IT WAS ALWAYS MEANT TO?

I don't mean it won't be messy, or that it wasn't! Following your heart can at times cause a clusterfuck to rule ALL clusterfucks!

But let's just be honest here:

Nobody said it would be easy and we also never EXPECTED it to be.
Nobody said we wouldn't be VILIFIED and we always KNEW that would be part of it.
Nobody said you wouldn't be BURNED AT THE STAKE for standing up for what you believe in, and railing AGAINST –

What you don't.

But they did say it would be fucking WORTH it.
And you know that.
And you've LIVED that, already, so much.

So why don't you –
For this next year –
And beyond –
For YOU –
Simply say yes to ALL of that.

You can continue on –
If you like –
Playing the game –
If you like –
Of trying to MAKE THINGS WORK AND MAKE THEM LIKE YOU AND PLAYING WHATEVER FUCKING GAME YOUR GAME IS.

Or you can give up –
On trying –
On insisting –
On FORCING –
A success you NEVER EVEN REALLY FUCKING WANTED IN THE FIRST PLACE.

And you can give in to you.

Make 2017 the year you follow your heart.
Make it the year you surrender.
Make it the year you let go.
Make it the year you fuck ALL the shoulds.
Make it the year you follow your TRUTH.

Make it?

The year you do you.
Remember –
Life is Now. Press Play! 
Kat x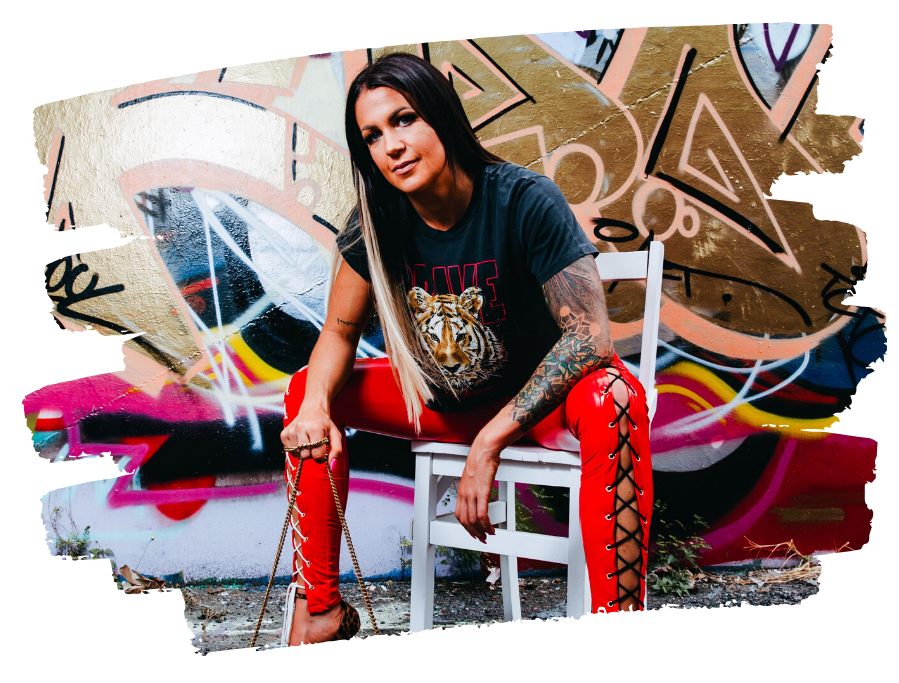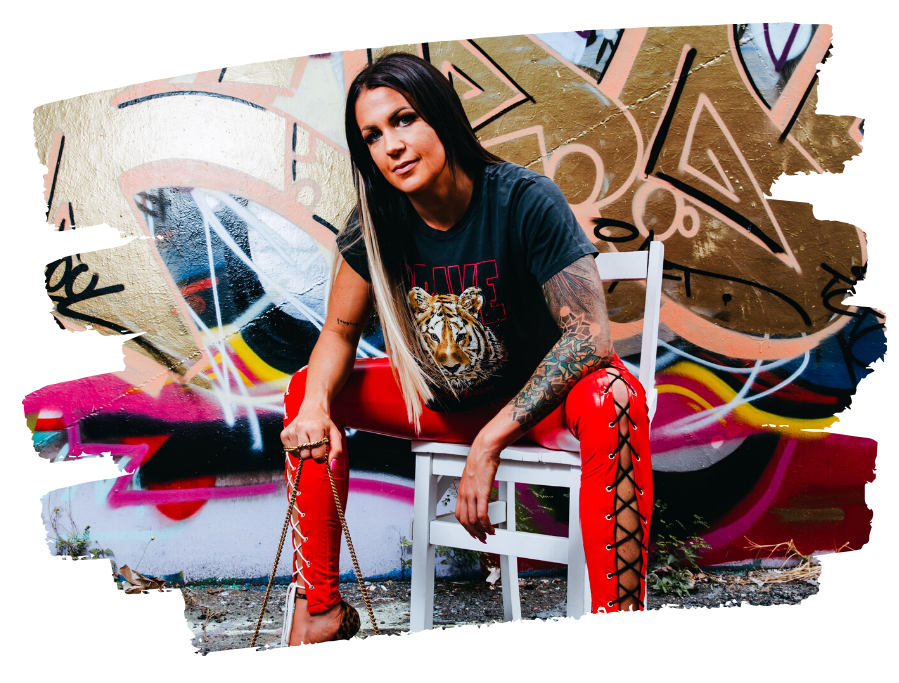 PS.
I am so so excited for next week, and our official kick off! I can feel the buzzy vibrant alive energy of it already!
I'm talking about my all new low cost mastermind, The Screw the Rules Mastermind, which starts next Monday!
https://www.thekatrinaruthshow.com/screwtherulesmastermind/
If you've been waiting for someone to affirm what you DEEPLY fucking know, which is that MASSIVE money results, MASSIVE impact and legacy, CONTINUAL flow of EXACTLY the clients and customers you want, exactly the kind of audience you want, and being surrounded by badasses and a mentor who GETS you … is on the other side of you going FUCK it, I'm all in on doing the work I came here to do in the way I came here to do it, right down to the final dot point on ANY of it … all while enjoying continual FUN, adventure, and just a PLAIN GOOD FUCKING TIME with it all …
THIS IS ME TELLING YOU.
Screw the Rules baby. YOU NEVER BELIEVED IN 'EM ANYWAY.
https://www.thekatrinaruthshow.com/screwtherulesmastermind/ to know more, and then message me to talk.