At some point you're going to have to acknowledge that if you don't start taking serious aligned action NOW –
Time is going to run out.
I was watching a man across from me just now in the cafe where I was writing, watching him carefully mark pages in a travel guide about Sicily, taking notes as he went. He was wearing a suit and tie and no doubt about to start his day here in corporate Melbourne. And maybe I'm being a bit too assumptive here, but the image I got was this is somebody who gives their life to the man and who is now planning a trip of a lifetime. The attentive way he went through the pages, coupled with the somewhat downtrodden suit, showed the story of somebody who doesn't exactly get to travel at the drop of a hat. This trip is a big deal, maybe even a once in a decade sort of a thing.
When I on occasion stop to think about how the other people live, by which I mean people who do normal sort of work in a normal sort of way and have a normal sort of amount of escape from that work, I sometimes find myself almost stunned by the horror of it.
You have to go and give 5 days out of every 7 to something you don't LOVE?
From 9am till 5 every DAY?
And probably a whole lot more besides that?!
And you make HOW MUCH?! Do you mean a day, at least a week, right?! No that's in a YEAR?! How is that even possible?!
What.
the actual.
Fuck?!
When I actually sit here and try to comprehend this whole way of living it just seems flat out RIDICULOUS. If I didn't know myself that it was true, and somebody told me that people live like that, I'd think they were lying. I'd think they were JOKING, how can it be true?! Even though I DO know it's true I still can't quite believe it. It is honestly just incomprehensible to me that this can not only be a thing, but it's a thing that the entire world (albeit us crazy few) seem to be buying into!
I mean you'd have to ASSUME that there is some kind of massive fucking payout at the end of all that, in exchange for giving, let's see, oh yes, only your fucking LIFE for it!
But no –
You get to the end –
And maybe you get a watch or a pen on the way out.
And then see out the rest of your days counting every penny carefully and hoping, basically, that you run out before the money does.
It's outrageous. And the reason I don't think about it much, apart from the fact that I'm pretty consumed with my own work most days, is because I find it too painful. I look at people I know who are KICKASS at what they do, and then I hear what the wage is and I just feel OUTRAGED. I feel like I want to go on some kind of vendetta against the man, whoever the fuck he is!! It's one reason why I make sure I always pay well over the standard rates, as far as my employees and team go. I just find the whole system of how people are treated in their jobs APPALLING. It makes me fucking angry and I wish I could save the world, as pretentious or dramatic as that sounds!
And then I remember that basically this whole business is me going on a vendetta against the man, that it's not my job to save anybody, that EVERYBODY gets to choose what they want for their life, and that all I can do is keep showing up and sharing my message all day each day, to the best of my ability, and hoping and PRAYING it hits home.
It's hard for me to accept that most people will simply never listen though, or they may listen for a moment, perhaps even say they're going to take action, but then ultimately they will continue on the path they already laid out for themselves.
It's safer that way.
And even though the future looks FUCKING AWFUL as far as I'm concerned, it's KNOWN.
And so they tell themselves –
It's fine!
It's not so bad.
This is how it is, this is just LIFE!
And I just want to shake them and scream NO! This is not how it's supposed to BE, this is not what you were born for, there's so much more out there and you can have it ALL, don't you see!
I always did believe that deep down everybody just secretly wants to be an entrepreneur … that it's my job to save and help them … but the older I get the more I start to think that even if of course everybody does want freedom and choice, many people genuinely WANT what they have chosen.
I guess ultimately everybody wants what they have chosen, even though they may well rail against it, because if they really REALLY fucking wanted something different they would CHOOSE it.
Regardless of knowing how.
Regardless of how scary.
Regardless of the risk.
And really –
CAN there be a risk greater than risking your life, your purpose, your desires, for so-called SAFETY and fitting in?
I personally find the idea of living THAT life to be extraordinarily risky, not to mention stupid.
But I understand that, no matter how much I try to push them, the truth is that not everbody can think like I do, find safety in risk, find security in leaping repeatedly off the cliff and taking responsibility for your own outcomes.
Not everybody?
Not even 99%.
There's a reason I talk about the 1% within the 1% within the 1%, it's because it's a REAL FUCKING THING, and less than 99.99% of you are EVER going to achieve your dreams.
I AM the 0.01% baby, there's never been any doubt.
AND I KNOW YOU FEEL THE SAME WAY TOO, but here is my question to you:
Are you showing up like it?
Are you living it?
Are you, basically, yes, actually fucking PROVING it, because otherwise?
You're just hell yes-ing on a life you're never going to live.
And here's the thing:
EVERYBODY who follows me says they are that person.
But the REALITY is that even in THIS community there will be maximum 1 in 100 people, and probably less, who achieve what they say they will and what they are more than CAPABLE of.
Just look around.
You know that what I'm saying is true.
That's just how it IS, always, there's no way around it.
So the question is:
Who are you?
And can you PROVE it?
Not because you need to prove it to me, obviously. But because if you're just talking –
But you're not repeatedly laying yourself on the line, you're not repeatedly leaping, you're not repeatedly jumping into the fray no matter how scary or how much it hurts then I'm SORRY, but you're just not ONE of us.
And here is what it comes down to, really, and why most never stood a chance and SHOULD pursue the 'safety' of the norm:
It's SUPPOSED to fucking hurt.
It's not ABOUT finding a way to get there so you can live with ease and kick back.
The reason so few can EVER make it even a little way along this pathway is that they continually move away from pain, day in and day out they try to lean towards ease, comfort, safety.
Want to know my secret, and those of my friends who are up here with me?
We love the fucking push.
All we ever did –
Really –
Was found and EMBRACED the pain we want to live with forever, and then LEARNED TO FUCKING LIKE IT.
So when you wonder how it is –
That I get up so early –
Stay up so late –
Write SO many thousands of words per day –
Never stop –
Push in EVERY area of my life –
REPEATEDLY invest money I don't have to go to the next level –
REPEATEDLY jump so far out of my comfort zone I forget it was even there –
The answer is simple.
I genuinely love the feeling of leaping screaming into the wind.
I LIKE the taste of blood in my mouth.
I ENJOY getting hit because it makes me stronger.
I like feeling my eyes burning and my heart pounding and NOT KNOWING IF I'M GONNA MAKE IT BUT THEN I DO.
I llike to push and push and push and just when I think I can't go any further I dig SO deep within and find out that actually?
I was just getting warmed up, and actually?
The more often I leap the more I can find that really what I was born for –
Was to fucking fly.
STOP.
FUCKING.
RUNNING.
FROM PAIN.
Remember –
Life is Now! Press Play.
Kat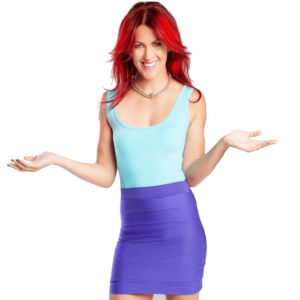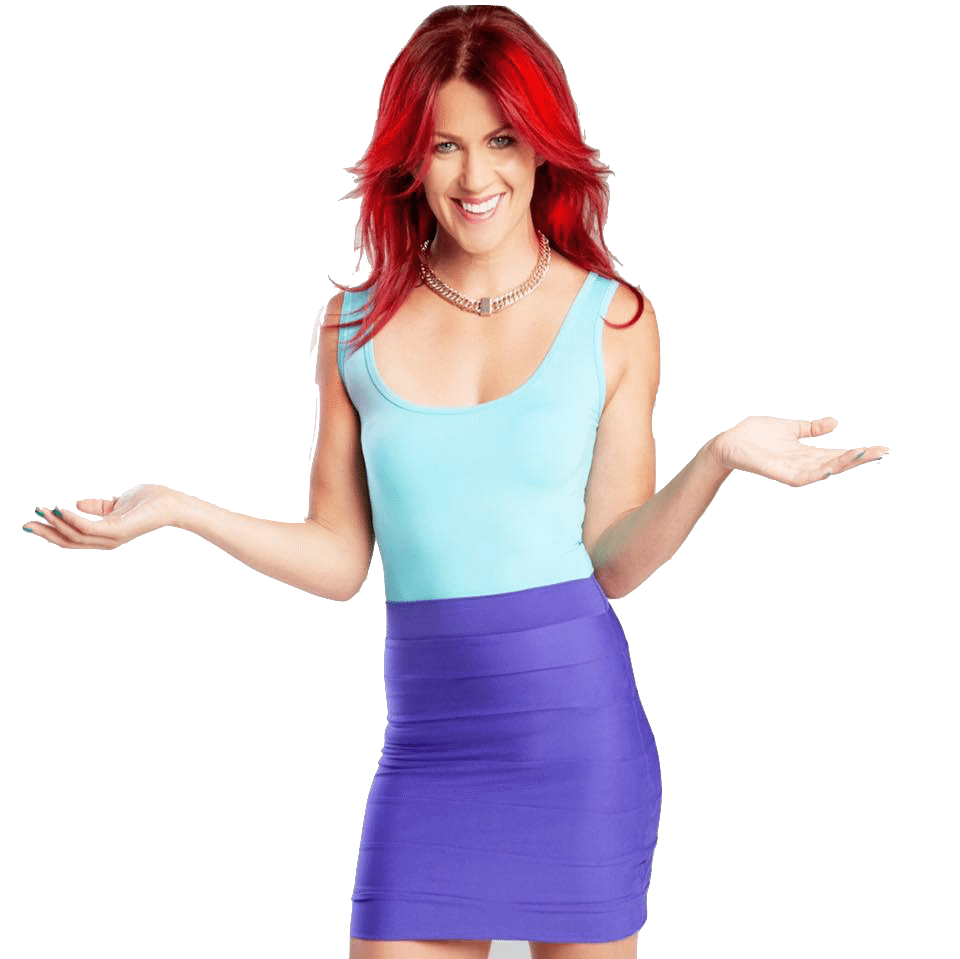 PS GET THE REPLAY NOW!
The 50k in 5 Days Case Study just went down and boy oh boy was it amazing! EVERY single person who listens to this training is going to make more money, even before 2016 ends never mind beyond as you KEEP implementing it!
I am so excited to share this with you and hear your results as you learn how EASY it can be to create from flow and tap into ideas that sell, so I'm keeping it open for TODAY … register now and get the full replay and recordings, plus cheat sheet and notes!
www.katloterzo.com/50kin5days <— My favourite way to launch and sell, now available to you to steal | copy | use as you will!!
PS
Expansion.
10 Days of Live Soul Transmissions, to Help You Find and Follow the Messages Within
Day 1) Trust
Day 2) Certainty
Day 3) Self-Belief
Day 4) Empire Creation
Day 5) Your Deepest Message
Day 6) Following Soul Guidance in All Areas
Day 7) Faith vs Fear
Day 8) Accessing Flow, and Superflow
Day 9) Expanding Time
Day 10) Expanding Money
Every day will be a LIVE soul led transmission.
This will take place on Facebook video, held at a variety of times in order to account for varying time zones, and scheduled only once we have begun. Our daily soul transmissions will be guided from MY higher self and directed from and for YOURS, to help you find and FOLLOW the messages within. The messages of your spirit, your consciousness, of the who you've always been and yet have managed quite well to cover up a lot of the time.
This is about stripping away –
And getting back to the CORE.
We'll dive day by day into the above mentioned areas –
And you'll receive all content and bonuses to keep for life.
There will be daily spirit prompts which you'll receive after each training.
And plenty of time opportunity connect with me throughout, receive transmissions direct to YOUR questions, and absorb more even than what comes through on the trainings, via the energy we'll create in this collective!
It's very rare for me to know in advance exactly what is coming through day to day.
I certainly don't have the details of each day's content. But I know that these areas have been on my heart to talk about, in particular around belief, around certainty, around living from FAITH.
We know that exactly what is meant to come through for you WILL, and then some. And that if you intend and allow for it to, it will change, most likely before we even begin, due to your energetic commitment, the direction of your LIFE!
Meaning: direct it back to absolute soul alignment.
*** NEVER Seen Before Bonus! ***
As part of this, I've been guided to offer a NEVER before seen bonus … one I feel super vulnerable about sharing!
It's the exact journaling I did to allow the download of THIS offer through. How I allowed the idea to bubble up. You'll see my doubt, uncertainty, annoyance. You'll see what I discarded. How I went through the layers. And how I KNEW, this was the one.
I'll ALSO add in copies (screenshots) of my conversation with my COO Ash, where I was talking through the idea and allowing it to come to life.
I want to show you the exact Idea to Launch process!
This bonus alone is EASILY worth the cost of this program, particularly when you hear the mindset side of it, in terms of STAYING THE COURSE and refusing to back away from my self until the idea showed up!
I refuse not to create!!
AND, when you register for EXPANSION today (and how could you not?!) you'll also receive early access to the Pre-Work. This is ALSO never seen before, and brand new just for you – and it's a guided meditation on remembrance, to help you connect back to deepest self and the most certain truth of your destiny, before we even begin.
Perfect priming, for when we expand RAPIDLY into all that is coming through in this work!
Of course I could now go on and on here, about what I could or should have charged for this, and what it's actually going to be …
Or about all my accomplishments on line and off, with money, with purpose, with passion, with flow …
I think you know all this anyway. Even if you just me! Your soul feels what matters. And that's ALL that matters.
But I will say this:
You've always known it's supposed to be about ALL that is inside of you. That it's meant to COME from a place of purpose, passion, and SUPER super flow. And that if you just.freaking.trusted, and showed up FULLY from that place, you'd be living in a different reality already.
THE ONE INSIDE OF YOU.
If that's true for you right now, then LET'S GO CREATE THAT REALITY.
Right now
Press play for regular, (super fuck yes!!) upfront or payment plan
OR
Press play like a VIP, and receive the full course, plus 10 days direct photos or screenshots of my ACTUAL personal journaling, so you can see how I create and expand my life, PLUS a VIP only follow-on live Hotseat, where you'll receive a personal transmission just for you, if you'd like one! Payment plan also available.
>>> https://thekatrinaruthshow.com/expansion
We start Monday 17 December, US time!