Here is the truth about what it takes, that most of you don't want to know or accept, let alone act on.
It takes fucking work.
Just now I was sitting here working in the hotel lobby of the event I was at today. There was a 2-hour gap before the dinner and party side of the event and I'm not staying at the hotel, so what else am I going to do?
Well apparently … stand around and talk is what most people do when there is spare time. And check their phones. A lot.
Now look. I know I'm being KIND OF a total bitch right now. And there is definitely NOTHING wrong with hanging out talking, meeting new people post event, or even with checking your phone!
I've been known to now and then I suppose. Sometimes I even go to parties and shit!
But the reason I was prompted to write this post, take the pic, make a point, was that sitting here working – totally in my zone – creating content, messaging, hustling, doing my THING – while everyone around me passed the time and waited till the next thing they HAD to do just made me think of all the years –
All the random here there and everywhere desks, chairs, odd little perching points –
All the coffee (God, the coffee!) –
All the conversations I've ended briefly –
All the times I've put my headphones on to show I'm serious, go away –
All the times I've left early –
Or never gone at all.
All the times.
The many times.
Whether I wanted to.
Whether I was tired.
Whether it would have been SO much the easier option to chat –
Hang out –
Not think –
Because it's just a day –
A moment in time –
I instead –
Did this.
Right here.
Right now.
THIS is a moment in time, one of a million, when instead of ALL the things I could have been doing, all the NORMAL things that normal PEOPLE do, instead of SPENDING MY FUCKING LIFE HANGING OUT, I opened the laptop –
Often with no idea, no intent, no clue –
And I began.
Right now, I'm ignoring people, I've left an event, I walked away, I opened the laptop, and here I am.
This is where my business was built.
In the moments in time.
The pockets snatched.
The 5 minutes.
The 30 seconds.
The turning away.
And the turning towards.
Here is the thing you need to understand:
We don't DO this because we know what we're doing or even why we're opening the laptop.
We do it because we dream so damn big that that dream is magnetic.
Everything LESS than the dream fades away and just … doesn't matter.
So you may pity me –
If you like –
For hiding away.
You may wonder –
If you like –
Why I FORCE myself.
But the truth?
The truth is I wonder how you can spend your life –
Passing.
Time.
I wonder how you can NOT have a dream and a vision so big that you just … can't … not.
And honestly, I also wonder –
Don't you know?
Don't you KNOW that it was never about that moment in time, that day, that one event you left or didn't go to? It was about how that shit adds up over TIME.
And creates a pattern.
An outcome.
And a destiny.
I look up from my computer right now and I see people hanging out, checking their phones, drinking, laughing. All things I do as well sometimes! So – I'm not judging the general CONCEPT of occasionally being social smile emoticon
But I just remember –
All the times.
I did this.
When it was never ABOUT if I felt like it.
But it was ALWAYS about –
I fucking felt like the result.
So I did the work.
And people wondered –
Why I don't chill.
Relax.
Take it easy.
Or why feel this need to fill every.fucking.5.minute.gap; why do I have to ALWAYS be switched on?
But the next thing? Those moments in time, those afternoons my fellow PT friends would laugh at me back in the gym because I'd put my headphones on, drown out the chatter after 5 minutes, enter into my weird writer fugue state, making no money, no money at all, no purpose really, no purpose at all, except that I knew I MUST and that my LIFE had a purpose –
Well.
Those moments in time, where I chose to turn away and to turn to THIS?
Became something.
A community.
A few dollars.
A following.
An idea.
And eventually?
A purpose.
A brand.
A multi-million dollar fucking REVOLUTION.
And really?
My life.
Those moments in time because this LIFE, the life to which so many people look and then they say to me:
I wish I had your inspiration.
I wish I had the time.
That sounds amazing!
I wish I could.
And they honestly seem to believe:
That it's about getting to a point where you CAN, or know how, or have time.
And I sit here –
While the world does it's thing around me –
Now not taking moments in time in the gym, but instead –
In a bar –
On a Friday night –
Or at an event –
Before it kicks off –
Or on a break –
When people are milling and I've had the conversations I was called to have and that social need to FIT IN is calling but instead I turn away, to this –
And I think:
You'll never.
Fucking.
Get it.
Because if you did?
You'd be here, with me.
In the moments of time, the pockets snatched, the 30 seconds.
There's always time to press play.
You just have to know what it is you're playing for.
It's arrogant, selfish, anti-social and inappropriate to think that your work must come before everything else, and that when it calls you will always answer.
It's deluded to think you'll make it to the top if you don't.
And it's reality, when I tell you:
The people I watched hang out over the years, while I followed that pull?
Are still hanging out, $$ for an hour.
The truth hurts.
That don't mean it ain't real.
The secret?
It doesn't hurt at all because NOTHING is more fucking amazing than doing what you were called to do, and making a fuckton of money and the difference you're HERE for, in doing so.
Quit the delusion.
Remember –
Life is Now. Press Play! 
Kat x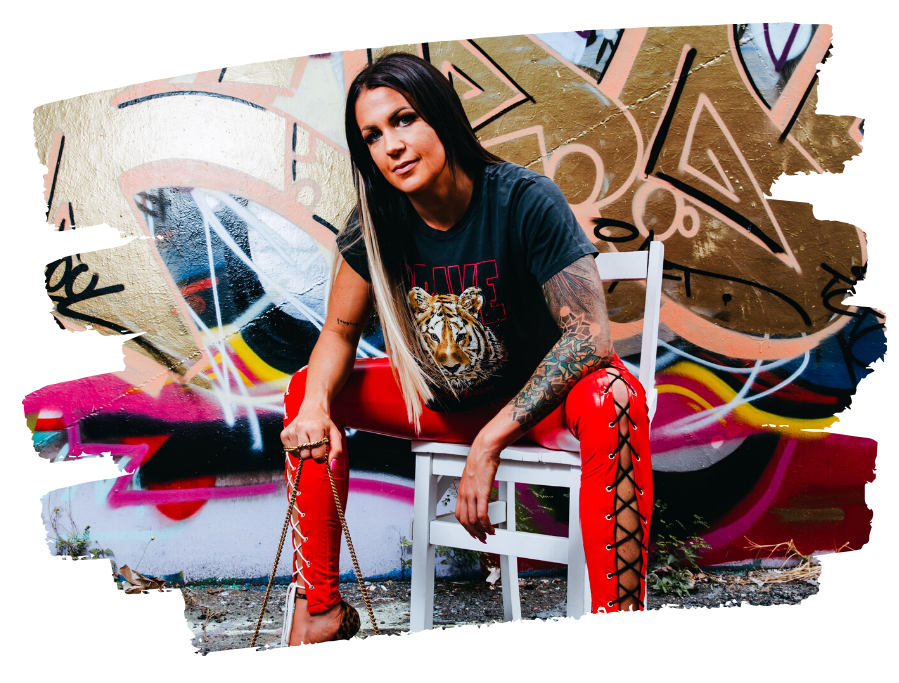 PS.
– dreamer. wanderer. soul led creator. One who was born for MORE.
I'm creating my new course, Big $ollar Energy, for the one who always knew she is here for millions,
to make it. To impact them. To create. And to LEAD.
Big $ollar Energy
The Money & Expansion Course for the Soul-Led Wanderer Who KNOWS It's Time to Go All in on HER,
and Let the Damn Receiving Take Care of Itself. The Way it Was Always Meant to Be.
Which means?
Identifying and releasing everything that gets to go, from the way you're thinking you need to do shit now, to the purposeless bits of the push or biz that it just don't need to be about, to the hidden junk in your psyche that gets to go.
>>> It's not about the do. The push. The win. When who you are when you only go within naturally PLACES you at the top,
but of the right fucking mountain.
The one that was always YOURS.
And then you finally WENT there.
Here's the thing, for us, about allowing an expanse of RECEIVING.
IT HAPPENS WHEN WE GO TO THE PLACE WHERE IT JUST IS.
And always was.
Class starts LIVE on Monday May 24, however early access + Big $ Energy vibes will open from Monday May 17 in our Telegram chat + join now bonuses are open already!
www.thekatrinaruthshow.com/bigdollarenergy
> it's time.