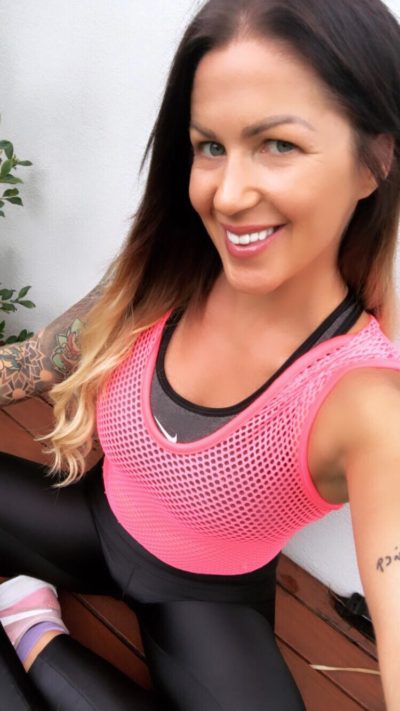 Purpose
STEP BACK, AND ALLOW THE WORK TO FLOW THROUGH YOU
A simple principle of life which we'd all do well at times to have tattooed in mirror writing on our foreheads, is that the more you push, try to 'make shit happen', insist with force and dear-God hope on life bending to your will, the harder it is to achieve anything and the more drained and complained you become.
Certainly you can still 'achieve' this way. You can make progress, build towers, maybe even move a mountain if you're prepared to get down and dirty and relentless enough with the hustle. Work WORKS, there's no question about that.
But there is work –
And there is work.
And there is 'success' –
And there is SUCCESS.
And the above? In which you push and force and WERK, baby, but we're talking from that contractive place, that please-God place, that I NEED THIS SO BAD OR ELSE AND EVERY DAMN BONE IN MY BODY IS TENSED IN DESPERATE WANT –
I don't think that's what success CAN be born from, because even if you get what you want are you getting to LIVE as who you want?
No.
You are not.
So while there is a time and place for pushing and GO and WATCH ME TEAR SHIT UP AS I ROAR, and indeed I believe there is aFREQUENT time and place for this; for me and those who are, like me, the Driven Ones, it's what makes us feel ALIVE, it's about where it's coming from.
Simply put, you're either showing up from contraction and fear, or from expansion and faith.
As with many things in life (Christian or non-Christian, pregnant or no being my favourite two examples), this is BLACK AND WHITE CLEAR. There is no in between. It is not possible to be KINDA in expansion, KINDA Christian, KINDA pregnant.
You are or you are not.
Which is it?
(The contraction vs expansion bit, although by all means feel free to answer on the others too!)
If you've chosen the normal path, sadly even the normal path of 99.99% of Called Ones, Driven Ones, US type of ones, who simply don't know better, or – perhaps more accurately – don't CHOOSE better, it's a cert your life is driven by fear and contraction and THAT kinda push and please-God-fingers-and-toes-crossed-and-eyes-squeezed-tight hope.
The kind of awful hope born out of an underlying expectation of failure, disappointment, or, at the very least, eternal struggle and hardship.
If this is your way of showing up, of doing business, life, you, then every move you make just about is shrouded by fatigue.
Every breath you take causes you to LOSE lifeforce rather than gain it.
Every molecule of who you've made yourself into says LIFE IS HARD AND I DON'T GET WHAT I WANT BUT IF I TRY MY BEST TO MANUALLY MOVE THIS BITCH MAYBE I'LL GET A LIL MORE.
And with each day that passes you become more and more sucked into this chosen reality, ensnared, coding in the belief that IT'S NOT POSSIBLE FOR IT TO BE OTHERWISE, and that results really only do flow from fear and force.
What you don't know, what you've FORGOTTEN, what you've pushed down or are simply not choosing (choosing! remember this!) is that there is a different way.
There is a RECEIVING way.
There is an ALLOWING way.
There is a way where life chases YOU with everything your heart could desire, and more still, rather than you needily and desperately chasing it.
And by the way –
This works not just with life but with everything in it, in every PART of life 
In THIS place everything works so damn good you can't even quite believe it, it's astounding, beautiful, incredible! Day after day miracles occur and the things you dream of just show up!
You will feel grateful, humbled, awed, but you will also know – THIS IS HOW IT'S SUPPOSED TO BE.
Here's the thing though, and why most people will never get to the flow place –
Doing so requires you to FULLY step back.
To FULLY stop the needy chasing, grasping, contractive push energy.
And to be.fucking.patient, particularly at first when you've not yet quite changed the pattern. But if you can hold out (and you can!) through that 'reset period', then guess what happens?
Well, exactly what I just said. lol.
The tide turns.
UNDERSTAND THAT THIS IS LAW AND IT HAS TO.
This is not a concept built on a wish or a want.
This is LAW.
We're simply talking about fundamentals of magnetism.
What you are an energetic match for has to show up for you when you simply do YOUR job (of sitting back, allowing receiving, being patient, and also, of course, taking any aligned action you are guided to take).
When on the other hand you try to do life's job for it, you emit an energy which BLOCKS receiving.
Chasing / pushing / wanting desperately = what you want runs from you, no matter HOW hard you 'work', basically waiting till you drop the damn fear and open up to being taken care of.
Sitting back / allowing / being in receiving / 'PUSHING' only from expansion and fuck yes rather than fear = life breathes a sigh of relief and comes to you.
But you do have to choose.
You have to decide, which way am I going to go?
Will I continue to be the hardest working person in the room, who STILL doesn't have what she wants?
Or will I sit back,
wait,
and allow life to come to me?
It's not a question of whether or not this can work for you.
It's whether or not you're brave enough to let it, and to make the decision that from this moment forward THAT IS JUST HOW YOU DO LIFE, then back that up with your EVERY move.
What will you choose?
Don't forget –
Life is Now. Press Play.
Kat x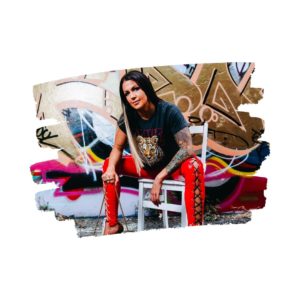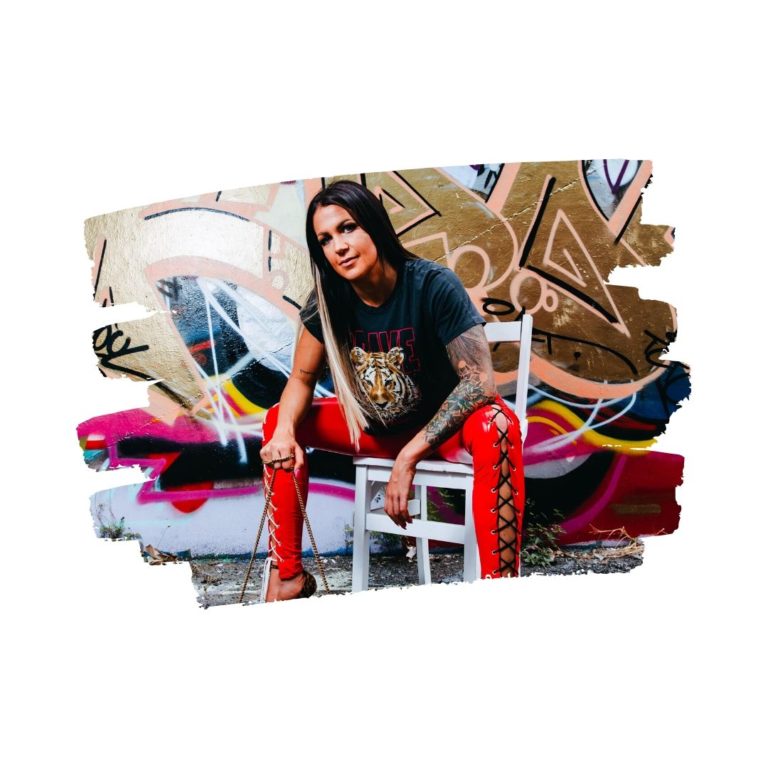 P.S.
I've been doing 100k months (and 4x+ that) since December 2014. I have mentored numerous badass peeps as they crossed that milestone. Now, for the first time ever, I'm taking you into the thought processes, patterns and also showing-up-edness of peeps who do THAT, while simultaneously teaching you how to access, activate and act from the deepest and truest blueprint of YOU.
My brand new digital course, The 100k Per Month Formula is HERE!
Are you sick of trying to teach and shift everyone else on how to expand their mindset and capacity to receive, and wondering where the person is who is going to hold THAT level of space for YOU?
Are you so.freaking.done with EVER having to tell yourself that the next level you're looking for requires you to do a, b or c that you don't wanna do, would rather claw your eyeballs out than do, thank you very much, and deep down don't believe you have to do?
DO YOU NEED SOME KAT IN YOUR LIFE TO KICK YOUR BUTT WITH ALIGNMENT AND LOVE AND MAYBE SOME BONUS BOOTY SLAPS TO WHERE IT'S MEANT TO BE?
The 100k Per Month Formula 

💃

💸

🔥
Registrations are off to a ROARING start already. And no small wonder, when you see all that we're doing.
10 modules + one extra (stealth!) one.
3 killer bonuses (including 2 entire new courses)
All new live course, starting June 8.
For the Entrepreneurs Who Were Always Gonna Run the Damn Thing.
You and me and a group of like-minded revolutionary leaders who specifically desire THAT money goal (and beyond) and know that they know that they know that it's where they should be.
Who are willing to do what it takes,
no matter what it takes,
until it takes,
AND THEN KEEP GOING.
To get there.
With integrity and soul and badass truth and BELLS on.
https://thekatrinaruthshow.com/100kpermonthformula
Check out the bonuses! 🔥
>>> Soulmate support $199 bonus.
A course I'm going to create alongside this one, and sell separately for a full $199, is on building a soulmate team. You will see me launch this at some point in the next month or so. You get this entire course FREE as a bonus with the 100k Per Month Formula!
>>> Mindset of a 100k Per Month and Beyond Entrepreneur –
I'm creating 30 days of journal prompts and mini asskickin' messages for you that go into the mindset of a 100k per month (and beyond) entrepreneur, in order to drop you deeper and deeper into being that person as we go. This is based on what I have observed in myself as well as the MANY badasses on and offline who I have coached who make this sort of money. This bonus could and likely will be sold separately for $199 as a home-study course!
>>> Q&A bonus!
My Q&As are famous for being one of the ways the GREATEST gold and magic comes out from me! You will have live access (and / or replay access) to two Q&A only sessions recorded JUST for 100k Per Month Formula students, and you'll be able to ask or submit your questions on these!
>>> Pay in full bonus!
Claim your place with the upfront payment choice (regular, VIP, or Super VIP) and receive an exclusive and UNAVAILABLE FOR SALE 'Fuck the How' Katrina Ruth graffiti T. Hot off the press, and just for you!
Everything you need to know and feel + your place here! https://thekatrinaruthshow.com/100kpermonthformula