Success Mindset
IF YOU CAN'T EXPRESS IT AS THOUGH DONE, IT AIN'T GONNA BE DID
If you're avoiding writing out or clearly getting into the vision of what you're longing for and know is your next step, this is very likely the reason that you don't have what you want.
Thinking about it in a vague sort of roundabout 'I know I'm gonna' way is not going to cut it – you're either capable of VERY clearly, VERY certainly, VERY confidently expressing what you want, are worthy of, and why, in which case you are by definition already in the process of CALLING IT IN, or, well –
You're not.
Oh, what's that now? You thought that because something was divined, aligned, meant to be, freakin' DESTINY, that it's going to become true and real and done? Because it's just, well – supposed to and you always knew it would?!
That's not enough.
You can be absolutely born for it, made for it, called for it AND worthy of it but if you're not living for it, asking for it, deciding and demanding it, then NO baby girl –
You're not going to get it.
Not now.
And perhaps not ever.
Here is what else I think, no KNOW, is going on –
You're scared, aren't you?
Scared that if you were to really get clear on it – 
Really OWN the ins and outs of what you desire, what your soul longs for – 
Really take the time to paint the damn picture, getting it fully visible in your mind and also laying claim to the fact that you HEREBY CALL THAT SHIT IN – 
That, well, maybe – 
You'd find out you're not worth it.
Life would say no.
Or even laugh at you!
And the truth is that sometimes … when you lean even a little bit into writing or seeing out your vision, and the deepest desires of your soul, you feel …
Silly.
Like a silly little girl.
Dreaming about delusions of a fairytale life.
The idea of BOLDLY stating, even in your own damn journal, what you REALLY want is EMBARRASSING. How over the top! How demanding! How ridiculous! Who the hell do you think you are?! Why would YOU deserve that, and even if you did how the heck do you think it's gonna happen?!
So you squirm a little bit in your seat and then, once again, as you've done so many times before, you TURN AWAY FROM THE VISION.
You refuse to sit your ass in the damn chair and demand clarity, step into that clarity.
You avoid SEEING WHAT YOUR SOUL IS SHOWING YOU, because, plain and simple, you have chosen that in this area the voice of fear gets to be greater than the voice of your soul.
Which makes my question to you today this:
What if, in this area and in ALL areas, but especially right here where you so DEEPLY long and crave that which you have not yet allowed but know is aligned you simply decided that THE VOICE OF SOUL GETS TO BE GREATER THAN THE VOICE OF FEAR?
It's just a choice …
One you might CONSIDER making some kind of personal policy around!
Imagine –
If every day from here on out, you just reminded yourself –
Fear does not have a voice here! I listen to soul, and soul says THIS is what I want, THIS is what I am allowed, THIS is what is meant for me and SO IT SHALL BE.
And then what if you WROTE THAT SHIT DOWN? Not just vaguely and roundabout-ily, but CLEARLY.
With CERTAINTY.
With SPECIFICITY.
With NO holds barred.
With the confidence which can only come from soul to say that YES –
You feel it, it's in you, it's shown to you and so therefore it is MEANT for you, it's already done, it's done, it's DONE, but it ain't gonna ever be DID –
Unless you claim it.

Unless you boldly and audaciously take that at first just whisper and slight glimpse of what it's meant to be and you coax it out –
Bit by bit –
Refusing to back down until the vision has been brought to life, and is clearly laid out, easy to read and understand by ALL, no matter how delusional they may think it to be.
Do you know what would happen, if you would do this?
Do you understand?
Do you GET it?
THE VERY ACT OF BRINGING YOUR VISION TO LIFE IN YOUR HEART, YOUR SOUL, YOUR WORDS, YOUR INTENTION SETTING – 
Will bring it to life in your LIFE!
So therefore –
Every day, SURELY –
If you're going to 'show up', 'do the work', create and push and strive and BE, or attempt to be ANY part of your best self, then for the love of God doesn't it just make sense that you take the damn time to get clear on the vision.
AS YOU WRITE IT SO SHALL IT BE.

You can write it in words.
You can write it in your journal.
You can write it in a tune that plays to the beat of your own heart.
You can write it on the public toilet wall in permanent marker for all I care!
You BETTER claim it.
You BETTER get clear on it.
Or else, no matter how much it might be 'done' in the damn QUANTUM you are never gonna see it as DID in the physical.
So stop damn hiding.
Face into the fear of what if and the squirminess of maybe I'm not good enough or I'm just crazy and CLAIM THAT SHIT ANYWAY.
It's only what you came here to do.
Remember –
Life is Now. Press Play! 
Kat x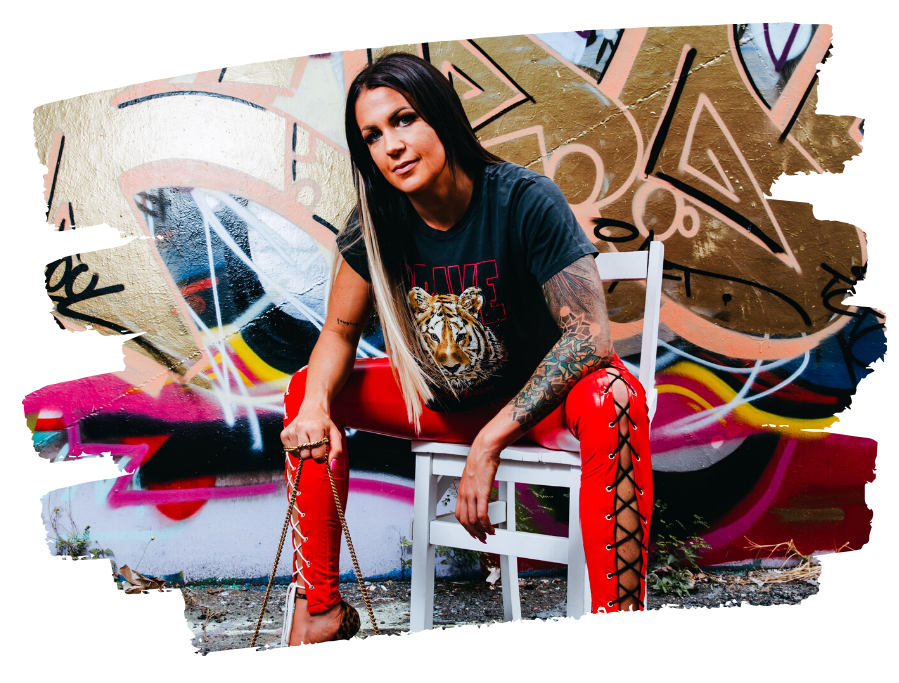 PS.
– dreamer. wanderer. soul led creator. One who was born for MORE.
I'm creating my new course, Big $ollar Energy, for the one who always knew she is here for millions,
to make it. To impact them. To create. And to LEAD.
Big $ollar Energy
The Money & Expansion Course for the Soul-Led Wanderer Who KNOWS It's Time to Go All in on HER,
and Let the Damn Receiving Take Care of Itself. The Way it Was Always Meant to Be.
Which means?
Identifying and releasing everything that gets to go, from the way you're thinking you need to do shit now, to the purposeless bits of the push or biz that it just don't need to be about, to the hidden junk in your psyche that gets to go.
>>> It's not about the do. The push. The win. When who you are when you only go within naturally PLACES you at the top,
but of the right fucking mountain.
The one that was always YOURS.
And then you finally WENT there.
Here's the thing, for us, about allowing an expanse of RECEIVING.
IT HAPPENS WHEN WE GO TO THE PLACE WHERE IT JUST IS.
And always was.
Class starts LIVE on Monday May 24, however early access + Big $ Energy vibes will open from Monday May 17 in our Telegram chat + join now bonuses are open already!
www.thekatrinaruthshow.com/bigdollarenergy
> it's time.