Success Stories
STOP PUSSY-FOOTING AROUND, MAKING IT ABOUT WHETHER YOU FEEL LIKE IT, NOT DOING THE WORK
If you want the stuff you say you want to actually HAPPEN, then you need to stop pussy-footing around, basing your actions or lack thereof on whether you feel like it, and basically just not doing the WORK.
I'm the first person in the world to shout to the high heavens about alignment and flow, but creating a business and life you actually love and that IS aligned doesn't mean you get to excuse yourself out of every uncomfortable / CBF / don't know how scenario in your life because you don't FEEL like it.
How to know when your business / life is aligned: you know you're creating / doing / selling / being what you are called to and getting the RESULTS you know you deserve and have also COMMITTED to.
How to make this happen:
Do the work.
Whether or not you feel like it.
(Or know how)
Every day.
And here's another thing:
This step by step, careful and slow and 'let me see how it goes' approach isn't going to cut it.
Not if you actually dream BIG.
You know … like having your own EMPIRE big … leading a revolution … being famous ALL around the world for what you do and how you change the world by sharing your true message, by creating awesome stuff that people HAVE to buy, by showing up every day and being you!
You can have all the dreams in the world, and even believe that it's going to happen, for sure, just wait and see!
But if you're not actively moving forward on these big dreams – daily! – then you're basically doing the equivalent of saying this is the year you finally get in shape, maybe even researching the options, but then when all is said and done spending your days sitting on the couch mainlining carbs and sugar because you're tired, you don't feel like it, that trainer didn't get back to you yet and you don't know whether you should do the 5:2 diet or just go paleo.
Reality:
You need to start NOW, when it comes to taking action on creating the outcomes you want.
If you WANT results then it's going to take:
~ Being results orientated.
~ Knowing PRECISELY what those results are that you want (not just a general feeling / idea)
~ Taking the appropriate actions required in order to bring those results to life
~ Adjusting and fine-tuning each day, sure, noting what worked or didn't work and being flexible enough to let the process evolve along the way but still DOING THE DAILY WORK
So if you want to be making 10, 20, 100k a month from private client work, then you need to be offering your services each day, doing sales calls or chats of some kind, following up, following up more, reaching out, asking for referrals, asking for testimonials, and so on.
ALL of this, DAILY, plus more.
If you want to be making 10, 20, 100k a month from automated program sales then you need to be creating and SELLING programs, setting up automated emails and funnels, tracking results, testing and measuring and adjusting accordingly. DAILy you need to be doing something for this.
If you want to launch a book, a product, have an event with hundreds of people in attendance, be featured on big time media publications, get famous for being you then there are going to be serious daily tasks you need to do.
Identify them.
Identify the ACTUAL 'what it will take' ones.
Don't confuse research, planning, thinking about what you will do with actually doing the work.
Get your butt out of its comfort zone and DO THE WORK.
Success is NOT for the faint-hearted.
You have to be willing to CONSCIOUSLY dream as big as your actual goals are.
You have to be willing to FACE UP TO what achieving that level of success would take.
You have to be willing to FIND OUT what you don't know, ask for help, hire mentors, get support etc, but you have to also recognise that you can STILL TAKE ACTION TODAY.
Most people will never achieve their big dreams, quite simply because they spend their days getting ready or not feeling like it.
If you can throw yourself off that ledge DAILY, and go forth and do the uncomfortable hard and often repetitive work, with no immediate reward a lot of the time but knowing that you are moving FORWARD, daily putting yourself out there and hustling with the end in mind, you can seriously create anything you want.
Stop making it so mystical or magical or about whether or not you feel like it or no how.
You want results, you want BIG results, you want 'em as fast as possible?
Get clear on what you want.
Take the emotions out of it.
Remember –
Life is Now. Press Play! 
Kat x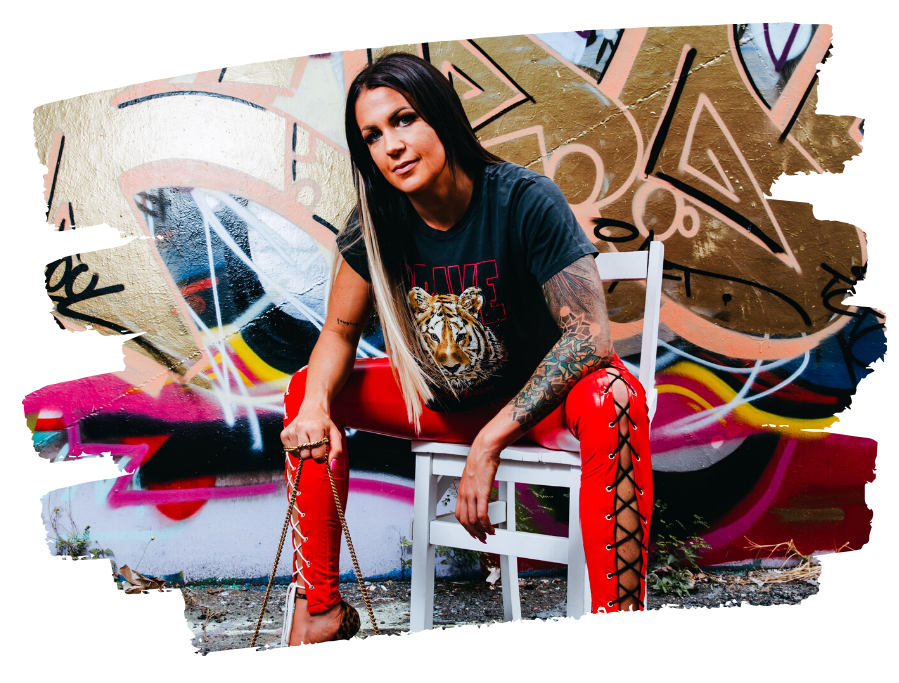 PS.
– dreamer. wanderer. soul led creator. One who was born for MORE.
I'm creating my new course, Big $ollar Energy, for the one who always knew she is here for millions,
to make it. To impact them. To create. And to LEAD.
Big $ollar Energy
The Money & Expansion Course for the Soul-Led Wanderer Who KNOWS It's Time to Go All in on HER,
and Let the Damn Receiving Take Care of Itself. The Way it Was Always Meant to Be.
Which means?
Identifying and releasing everything that gets to go, from the way you're thinking you need to do shit now, to the purposeless bits of the push or biz that it just don't need to be about, to the hidden junk in your psyche that gets to go.
>>> It's not about the do. The push. The win. When who you are when you only go within naturally PLACES you at the top,
but of the right fucking mountain.
The one that was always YOURS.
And then you finally WENT there.
Here's the thing, for us, about allowing an expanse of RECEIVING.
IT HAPPENS WHEN WE GO TO THE PLACE WHERE IT JUST IS.
And always was.
Class starts LIVE on Monday May 24, however early access + Big $ Energy vibes will open from Monday May 17 in our Telegram chat + join now bonuses are open already!
www.thekatrinaruthshow.com/bigdollarenergy
> it's time.