News
Super-Healthy Chicken Coconut Curry Recipe
This recipe would have to be one of my all-time favorites. In fact, I can safely say that my entire family is well and truly sick of it, as it's pretty much the only thing I cook when visitors come over. I'm guessing a few friends will recognize it as well. Hey, if it's not broke, don't fix it right?
Anyway, what's not to love about a recipe that tastes fantastic, takes less than 10 minutes to pre-prepare, and has all the ingredients for a healthy and nutrient-filled dinner? With metabolism-boosting benefits! If that's not enough to sell you on giving it a go, then nothing is.
Kat's Chicken Coconut Curry (serves 4, possibly with leftovers)
700-1000 grams chicken thighs. Skin on if they're organic, skin off if not. Chicken thighs are preferable to breast as they're higher in purine, an important form of rich protein with fat loss and health benefits. They're also much tastier, and cost less!
3 cloves fresh garlic or 2 flat teaspoons crushed garlic if you can't be bothered
One large red chili, or chili flakes to save time
An inch or so of fresh ginger
Coconut oil
4-5 bay leaves
2 tins organic coconut cream or milk (coconut oil and cream are super-good for your metabolism and a wonderful way to boost long-term energy)
4 stalks celery including leaves
2 handfuls of mushrooms
1 large carrot
1 large handful green or yellow beans, or snowpeas if beans aren't available
Half a head of cauliflower
Some baby corn (optional)
Organic sea salt
Fresh coriander or basil
If you know you'll be home late or are prone to dinner-time laziness, it helps to chop the vegies in the morning and leave them in a bowl in the fridge. I chop everything pretty roughly, myself – so long as it's clean and any unwanted stalks or heads are removed, then it's all good. You'll notice my quantities are fairly vague as well – this is because I just throw in however much looks right to me at the time! Nobody said cooking has to be a fine art.
The exception is the fresh ginger, chili and garlic (if you use it) – chop fine, and throw into a wok or large, deep pan after heating with some coconut oil. While that's simmering (keep an eye on it and stir occasionally), take 2 minutes to cut up your chicken thighs. I use cooking scissors as they're far quicker than a knife. Throw the bird in, and get to work on your vegies. Or stop for some wine if you were smart enough to pre-chop in the morning.
Once the chicken is pretty much done (around 5-7 minutes), add your vegies, and stir-through. Within a minute or two, add your coconut milk, and throw in those bay leaves, along with a few pinches of sea salt. Let cook on low for around 10-15 minutes, or put the lid on if you want to speed this process up. Stir occasionally either way. Use this time to unpack your bag and prepare your things for the next day.
Serve with freshly torn coriander or basil mixed through, and possible some additional sea salt. Pick out the bay leaves first if you can be bothered!
Let me know what you think.
Don't forget –
Life is Now. Press Play.
Kat x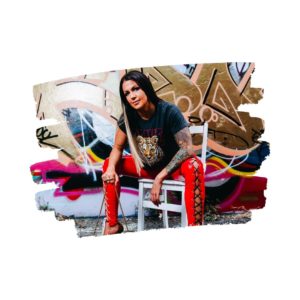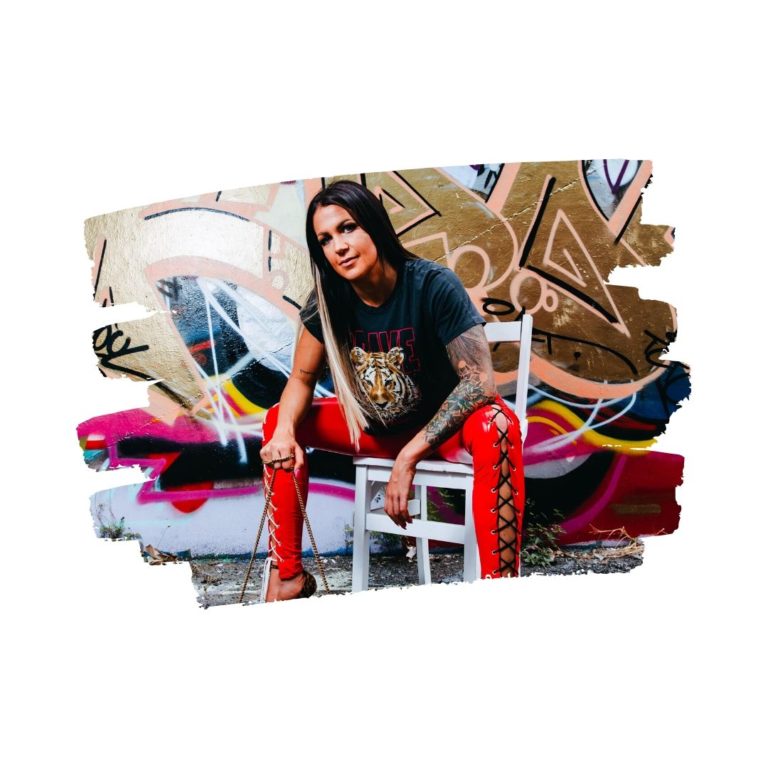 P.S.
Doors for The 100k Per Month Formula have re-opened for a very LIMITED time!
Don't miss out on the opportunity to be part of the The 100k Per Month Formula, jump in now and join while the course is running LIVE!
The 100K Per Month Formula is so much more than just what I know I'm here to teach, create, and share with you on the topic of achieving and surpassing consistent 100K months, all from soul of course, doing what you love, and just by being you.
I look around the dozens and dozens of revolutionary badasses who have said yes to soul in joining me and in just a matter of weeks, the shifts being made, the next level selves being stepped into, the MONEY claimed and created, is, well –
MIND-BLOWING to say the least.
I'm going to help you to easily identify the VERY few practical thingies you need to do to drop into a deeper level of creative flow and magic, and GET THE THINGS OUT INTO THE WORLD IN A WAY THAT GETS YOU PAID.
The 100k Per Month Formula is about the expansive energy of calling in, allowing, receiving and CHOOSING to be available now for whatever it is you know is available for YOU.
It might be the goal of 100K per month, it might be a completely different figure, whatever it is for YOU is what we'll be working on during our time together.
And, and a heads up – we're also gonna talk about the you still hide the TRUE wild power of your all that you ALL that you are.
Hmmm. So much more I am GOING to be saying to you about that!
So, yes.
The 100k Per Month Formula
10 modules + one extra (stealth!) one.
3 killer bonuses (including 2 entire new courses)
All new live course
YOU ALREADY KNOW IF YOU NEED TO BE HERE.
Join now and get immediate access to the 5 modules which have already dropped. Doors are open for three days only: https://thekatrinaruthshow.com/100kpermonthformula
You'll also receive access to ALL 100k Formula bonuses … plus join me live for the 2 Q&A hotseats!
In the end –
I got tired of trying to please everyone.
And I decided to just do me.
Publish my long posts.
Rant anytime I like.
Go off on ALL the tangents.
Let the ART control ME, not the other way around.
And when I did?
I made my millions.
Now go get yours.
Don't miss out on the opportunity to be part of the The 100k Per Month Formula, jump in now and join while the course is running LIVE!
This is far and away one of if not THE most rapidly transformative courses I have ever created!
3 days only!
Get your place today: https://thekatrinaruthshow.com/100kpermonthformula