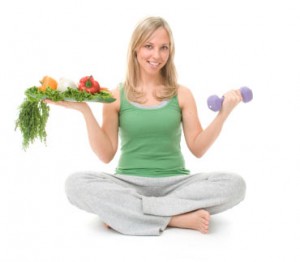 Today's post is a guest post by Holly Miller, a Vegetarian and healthy-eating enthusiast who writes for Coupon Croc. Holly shares her views on eating well and incorporating superfoods into your daily diet.
Healthy eating can be a challenge for many, with most people are discouraged from taking on a healthy diet because of the costs associated with healthy foods. Organic fresh produce can be prohibitive to the budget-conscious, and few discounts are available for these types of products. If you're looking to save money on health food purchases, be sure to spend your money wisely by investing in fruits, vegetables and grains that will give you the biggest bang for your buck. According to the Mayo Clinic, superfoods are the key. Superfoods are nutrient-rich foods that are powerful enough to help lower cholesterol, regulate weight and significantly reduce your risk for certain diseases and cancers. If you're looking to purchase healthier items for you and your family, stock your trolley with superfoods during your next visit to the grocery store.
Fruits
The next time you're in the mood for something sweet, opt for a fruity superfood instead of that slice of pie or donuts. Blueberries, concord grapes, oranges, pumpkin and pink grapefruit are some of nature's most delicious superfoods. Though small in size, blueberries are packed with antioxidants, vitamin C and can even lower your risk for heart disease and some cancers. But that's not all: Blueberries also work as an anti-inflammatory agent as well. One of the most widely accessible superfruits is watermelon. This melon variety helps to hydrate our system and also contains lycopene—a carotene, and carotenoid that is helpful in fighting some cancers.
Vegetables
The next time you decide to make a salad, be sure to include a variety of dark, green vegetables like spinach and broccoli. Not only will greens like bok choy and collard greens improve the taste and texture of your salad, they will also imbibe you with a fresh supply of lutein, a key chemical that protects the body against heart disease and stroke. Dark green leafy vegetables are also a good source of folic acid–vitamin B. Additionally, chemicals found in these types of vegetables work as an antioxidant, helping to purify your system of cancer-causing toxins.
Grains
Most of us never explore the truly exotic superfoods from the grain world. Grains like flax seed, chia, faro, freekeh and quinoa are some of the most nutrient-rich grains from which to choose. Quinoa is packed with protein, fiber and has a delicious nutty flavor, while freekeh aids in digestion. Surprisingly, chia seeds are packed with omega-3 fatty acids. Omega-3 fatty acids play an important role in brain function and human growth and development. Many nutritionists encourage the consumption of omega-3 fatty acids because they may also reduce the risk of heart disease.
Adding supergrains to your diet is simple. Get creative with your healthy snacks and dinners by adding a few of the most exotic supergrains. Add the heartier grains to your pasta and rice dishes or sprinkle more delicate grains like chia or freekeh onto your oatmeal. Try layering some into a blueberry yogurt parfait to add some texture, or try adding a handful into your next batch of muffins or cupcakes.
Don't forget to check out Holly's website CouponCroc for discount vouchers to save on everything from kitchen appliances to health supplements when you shop online. 🙂
Don't forget –
Life is Now. Press Play.
Kat x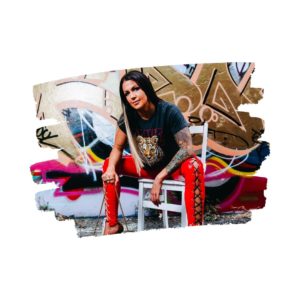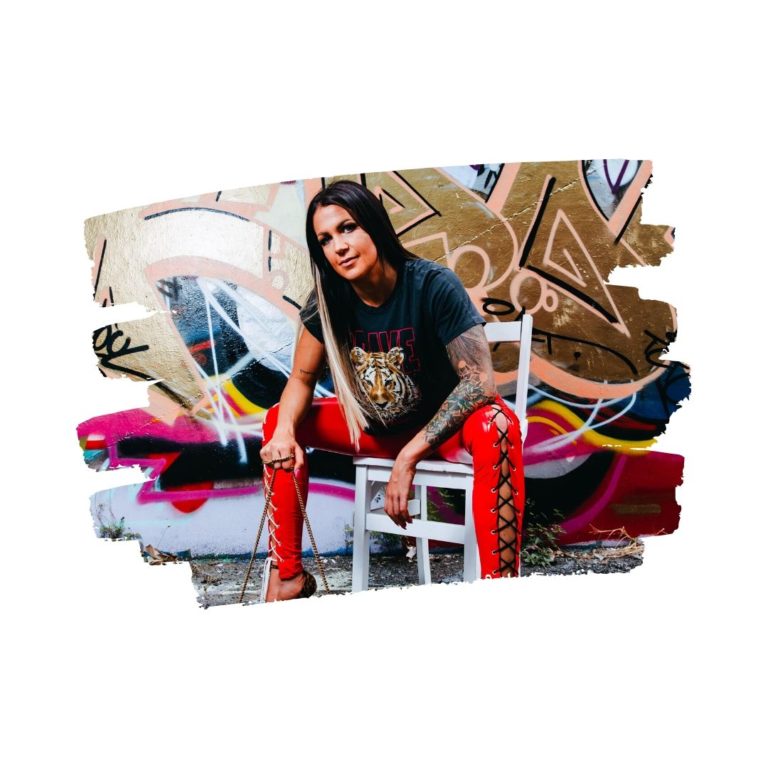 P.S.
I've been doing 100k months (and 4x+ that) since December 2014. I have mentored numerous badass peeps as they crossed that milestone. Now, for the first time ever, I'm taking you into the thought processes, patterns and also showing-up-edness of peeps who do THAT, while simultaneously teaching you how to access, activate and act from the deepest and truest blueprint of YOU.
My brand new digital course, The 100k Per Month Formula is HERE!
Are you sick of trying to teach and shift everyone else on how to expand their mindset and capacity to receive, and wondering where the person is who is going to hold THAT level of space for YOU?
Are you so.freaking.done with EVER having to tell yourself that the next level you're looking for requires you to do a, b or c that you don't wanna do, would rather claw your eyeballs out than do, thank you very much, and deep down don't believe you have to do?
DO YOU NEED SOME KAT IN YOUR LIFE TO KICK YOUR BUTT WITH ALIGNMENT AND LOVE AND MAYBE SOME BONUS BOOTY SLAPS TO WHERE IT'S MEANT TO BE?
The 100k Per Month Formula 

💃

💸

🔥
Registrations are off to a ROARING start already. And no small wonder, when you see all that we're doing.
10 modules + one extra (stealth!) one.
3 killer bonuses (including 2 entire new courses)
All new live course, starting June 8.
For the Entrepreneurs Who Were Always Gonna Run the Damn Thing.
You and me and a group of like-minded revolutionary leaders who specifically desire THAT money goal (and beyond) and know that they know that they know that it's where they should be.
Who are willing to do what it takes,
no matter what it takes,
until it takes,
AND THEN KEEP GOING.
To get there.
With integrity and soul and badass truth and BELLS on.
https://thekatrinaruthshow.com/100kpermonthformula
Check out the bonuses! 🔥
>>> Soulmate support $199 bonus.
A course I'm going to create alongside this one, and sell separately for a full $199, is on building a soulmate team. You will see me launch this at some point in the next month or so. You get this entire course FREE as a bonus with the 100k Per Month Formula!
>>> Mindset of a 100k Per Month and Beyond Entrepreneur –
I'm creating 30 days of journal prompts and mini asskickin' messages for you that go into the mindset of a 100k per month (and beyond) entrepreneur, in order to drop you deeper and deeper into being that person as we go. This is based on what I have observed in myself as well as the MANY badasses on and offline who I have coached who make this sort of money. This bonus could and likely will be sold separately for $199 as a home-study course!
>>> Q&A bonus!
My Q&As are famous for being one of the ways the GREATEST gold and magic comes out from me! You will have live access (and / or replay access) to two Q&A only sessions recorded JUST for 100k Per Month Formula students, and you'll be able to ask or submit your questions on these!
>>> Pay in full bonus!
Claim your place with the upfront payment choice (regular, VIP, or Super VIP) and receive an exclusive and UNAVAILABLE FOR SALE 'Fuck the How' Katrina Ruth graffiti T. Hot off the press, and just for you!
Everything you need to know and feel + your place here! https://thekatrinaruthshow.com/100kpermonthformula