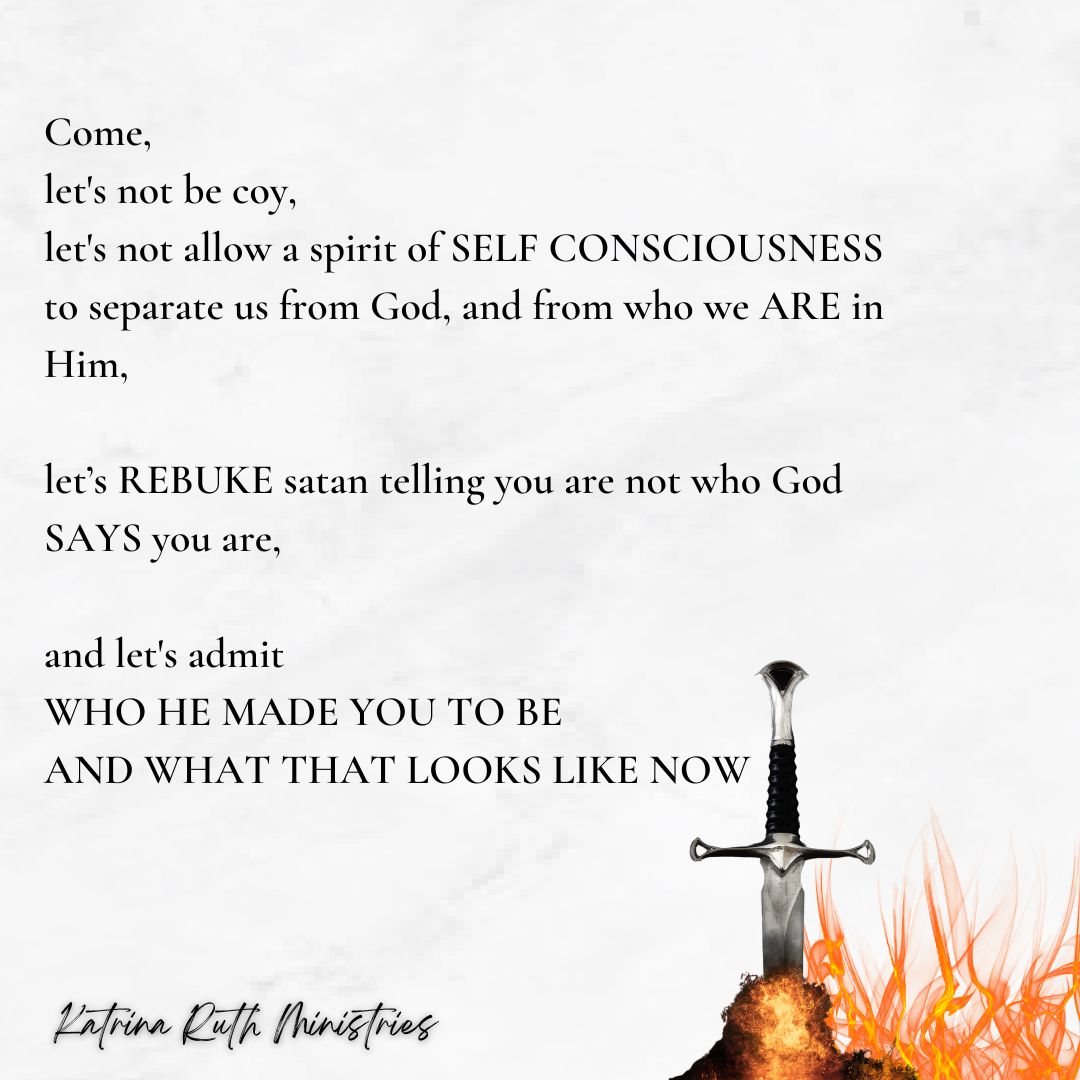 For your message to hit home in the way it was DESIGNED to,
and by designed I'm talking on a spiritual level, God's will in how He will use and speak through you, but I'm also just talking that as an entrepreneur the TRUE message you're here to share is about SO much more than YOU,
it needs to flow out in the way it flows out and it needs to be ALIVE.
living
breathing
dripping
with truth
with Spirit-led wisdom
and EXACTLY
what was meant to be said right now
in the way it was meant to be said
When you message this way, write your emails or newsletter this way, show up and TEACH this way, pour FORTH onto social media or your clients or the WORLD this way, yes even down to how you would do something OH so proper,
important,
and BIG,
like a book, or a 3 day event, or an entire signature program,
it will have the effect of people turning in shock, eyes wide open and jaw slightly slack as they say –
HOW DID YOU KNOW?
HOW DID YOU WRITE THAT JUST FOR ME AT THE EXACT TIME I NEEDED TO HEAR IT?
And,
what on EARTH was THAT flow?!
They will feel shaken, stirred, and COMPELLED TO IMMEDIATE ACTION.
It is not too grandiose, too audacious, if you walk with God, to say that they were COMPELLED BY HIS HOLY SPIRIT to take that action, which may absolutely BE –
buying from you
on repeat
referring their friends
falling head over heels into the vortex of HEARING FROM GOD THROUGH THE VESSEL HE CREATED YOU TO BE
Come,
let's not be coy,
let's not allow a spirit of SELF CONSCIOUSNESS to separate us from God, and from who we ARE in Him,
and let's admit:
ISN'T THAT WHO HE MADE YOU TO BE?
For those of you who like to try and take God out of it (HA!) understand that the principles of 'letting the message be the message and it's not about you', as I have taught for years, STILL APPLY AND WORK. Just in a sort of counterfeit / WILL not serve you for eternity nor your ultimate destiny here on earth sort of a way.
But yeah,
it will still 'work' in the sense of making YOUR work magnetic to whom it is for in that moment.
IT WILL RESULT IN YOU BYPASSING ANY AND ALL SO-CALLED RULES OF BUSINESS OR MARKETING, BECAUSE BABY YOU GOT THAT STUFF THAT CAN'T BE HACKED AND WE ARE TALKING FLOOOWWWWW.
And maybe,
just maybe,
you're being led by God to lean IN this way, even before you submit to Him. And maybe your work IS the way you ultimately come to Him, and those who you came here to speak to as well.
Just saying 😉
But either way …
when it comes to having a MESSAGE, a body of WORK, that is magnetic beyond measure, defies all so-called principles of 'how biz-niz or growth or salezzzzz works', and results in you simply POURING FORTH EACH DAY such that it IMMEDIATELY is driven into the spirit of those who needed to hear it and who ARE YOUR PEOPLE –
YOU know,
the ones who don't need the details or even to talk and they are just IN and it is just YES,
yes.
This requires you to get out of the way. To stop thinking on what to say. To only stop and PRAY,
Lord speak through me.
Or,
'what is the message I must share today'?
When you do it this way,
are obedient,
don't question,
simply act
The work will be alive.
And an alive business can take flight.
This is what God would say to you today,
about why your efforts result in such a small small outcome.
"NOT BY MIGHT NOR BY STRENGTH BUT BY MY SPIRIT". (Zechariah 4:1).
Oh and also, this:
We're talking a daily practice.
What else even is there?!
Now remember –
Life is Now. Press Play.
Kat
PS.
GORGEOUS ONE. WARRIOR WOMAN. LEADER. REVOLUTIONARY. CALLED ONE. YES, YOU.
WARRIOR LEADER begins May 1st. Our PRE-WORK begins this week! (It is personalised to you!)
And?
The initial price has been extended / is still on!
Here is what this comes down to though. Because it's not really whether or not you join in the initial price intake.
This is 6 weeks in which you will be SHARPENED THROUGH FIRE TO BE WHO HE SENT YOU TO BE.
Yes this pertains to business.
It pertains to life.
It pertains to YOU.
This is work unlike anything I've ever led or created before.
And unlike anything you've ever encountered.
It is 100% God revealed. God led. And God ENTRUSTED.
It is,
quite simply,
WHAT IT IS TIME FOR
FOR WHO IT IS TIME FOR
AND NOW
Details
+ your place
+ visions God shared with me for you
www.thekatrinaruthshow.com/warriorleader
WARRIOR LEADER:
For the Woman With a Burning Desire for MORE, Who Is Ready to See Fire Raining From the Heavens in Every FACET of Her Life as She Says Fully Yes to Who God Designed Her to Be.
FOR YOU.