News
Who Else Wants To Lose Weight From Eating More Eggs?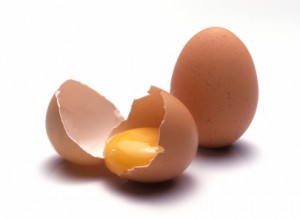 A 2008 study in the International Journal of Obesity has put cooked-breaky-lovers guilty fears to rest. Well, at least part of those fears.
Hold the hash browns but bring on the scrambled eggs 'cause this latest research is showing categorically that eating a googly or two for breaky will enhance your weight loss by as much as 65%.
The objective of the study was to test whether an egg breakfast, in contrast to a typical bread-based breakfast such as a bagel, when matched for energy density and total energy, would enhance weight loss in overweight and obese participants.
Participants (both male and female, and aged between 25-60 years) were assigned to 2-egg or bagel breakies for a minimum of 5 days per week over an 8-week period.
The Results Are In And It's Not Looking Good For Grains
Egg-eaters in comparison to the bread brigade showed a 61% greater reduction in BMI (a height to weight measurement tool), a 65% greater weight loss, a 34% greater decrease in waist circumference, and a 16% greater reduction in percentage of body fat. Furthermore, total cholesterol (both the good and the bad kinds) and triglycerides (dangerous fat in your bloodstream) remained unvaried between the two groups.
Why Eggs Assist In Permanent Weight Loss
According to the study authors it's pretty simple:
"Compared to a calorie-equal bagel breakfast of equal weight, an egg breakfast had a greater satiating effect, which translated into a lower caloric intake at lunch. The resulting decrease in energy consumption lasted for at least 24h after the egg breakfast"
The Catch
If you spend even a little time reading online you'll know that studies and research showing benefits of one eating method over another abound anywhere you can find written word. And if you don't read the fine print carefully it's easy to focus on the attention-grabbing outcomes and miss the finer details.
The need-to-know extras for the egg-breakfast vs bagel-breakfast study are reduced to one small but crucial point, which is this –
What I didn't yet mention is that both egg and bagel eaters were split into a further 2 groups. One group was given no advice or encouragement to watch what they ate aside from their assigned breaky, while the other group was paying attention to their total food intake. Regardless of whether eating eggs or bagels, those who paid the remainder of their food choices no attention did NOT lose any weight. To put it another way –  successful weight loss was noted only in the group of egg-eaters who were careful with their overall food intake as opposed to freely stuffed themselves all day long.
How To Make This Work For You
An animal protein-based breakfast of any kind is irrefutably the ideal way to begin your day. Countless studies and practical experience will demonstrate increased energy and satiety from such a meal. But it sure won't be enough to ensure weight loss results if you leave the morning table and munch your way through the rest of the day with little or no regard for protein intake.
Our ever-expanding collective waist is the result of an increasing trend toward carbohydrate-dominant diets. And not necessarily the (supposedly) good carbs. Sadly convenience foods, take-away, bakery goods, confectionary and savory treats, low-fat pastries or muffins, so-called energy meals based on vast quantities of pasta or rice, not to mention just about any item from a juice bar or beverage vending machine, are no-longer the rare exceptions in our diets but are the very foundation of our so-called nutrition. We're awake up to 20 hours each day, often working for at least 10, and try to exercise with decent intensity at least 3 or 4 days each week. We're plagued by stress, annoyances, irritation, and exhaustion. We take on more than our bodies were ever designed to mentally handle and we beat ourselves up when we don't manage to get it all done.
And somehow we manage to convince ourselves that processed grains, trans fats, stimulants and sugars are the key to repairing all this damage and getting in shape? Maybe you can't control each of the stressors and responsibilties I just listed but you sure can give yourself a fighting chance by eating right. You've heard it before and I'll say it again – breakfast sets the foundation for the rest of the day and without a good 'un you'll be on a sure-fire path to fatigue and fat gain.
I hope this article serves as a slightly-more-than-gentle prod to get you thinking about what goes into your mouth, but I know that changing things overnight is not feasible for many people. My suggestion is to spend a week focussing on breakfast, add lunches the next week, dinners the next, and finally snacks.
For further reading on ideal food choices check ou my articles Eat Fat to Lose Fat, The Importance of Seasonal Eating, and Why You Should Be Careful With Carbs.
Remember –
Life is Now. Press Play! 
Kat x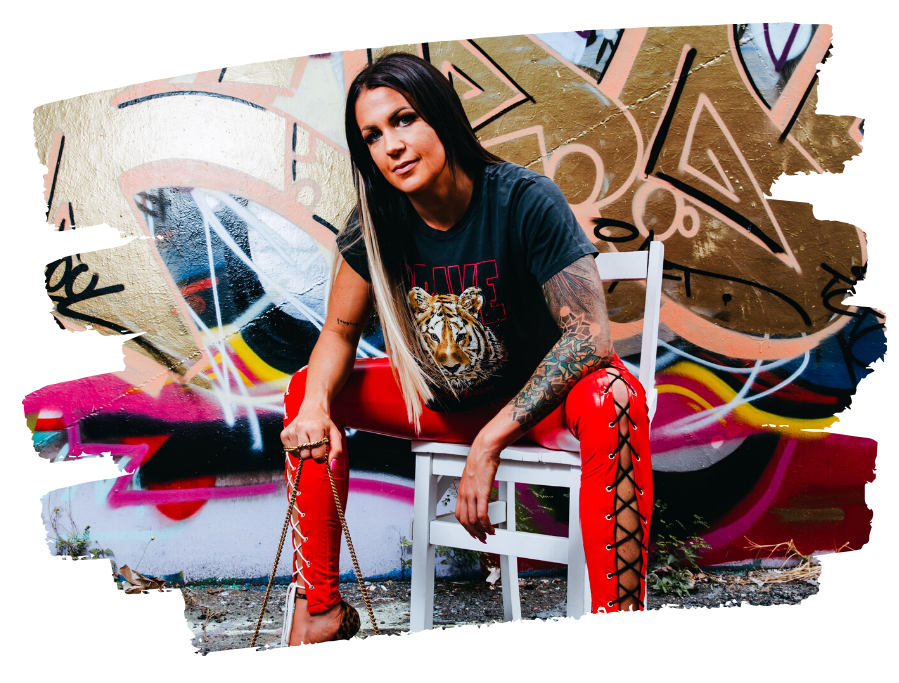 PS.
– dreamer. wanderer. soul led creator. One who was born for MORE.
I'm creating my new course, Big $ollar Energy, for the one who always knew she is here for millions,
to make it. To impact them. To create. And to LEAD.
Big $ollar Energy
The Money & Expansion Course for the Soul-Led Wanderer Who KNOWS It's Time to Go All in on HER,
and Let the Damn Receiving Take Care of Itself. The Way it Was Always Meant to Be.
Which means?
Identifying and releasing everything that gets to go, from the way you're thinking you need to do shit now, to the purposeless bits of the push or biz that it just don't need to be about, to the hidden junk in your psyche that gets to go.
>>> It's not about the do. The push. The win. When who you are when you only go within naturally PLACES you at the top,
but of the right fucking mountain.
The one that was always YOURS.
And then you finally WENT there.
Here's the thing, for us, about allowing an expanse of RECEIVING.
IT HAPPENS WHEN WE GO TO THE PLACE WHERE IT JUST IS.
And always was.
Class starts LIVE on Monday May 24, however early access + Big $ Energy vibes will open from Monday May 17 in our Telegram chat + join now bonuses are open already!
www.thekatrinaruthshow.com/bigdollarenergy
> it's time.