News
Why You Need To Stop Being Such A Grump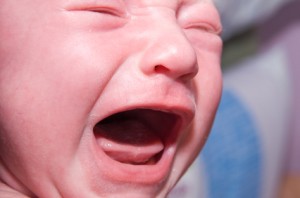 When you take a photo, something kind of strange happens. Whatever you focus on through the viewfinder of your camera is what ends up developing. Except it's not really that strange, is it? In fact, it's exactly what you'd expect. And you'd be pretty surprised (not to mention annoyed) if your flicks came back with completely unwanted images.
So why are you surprised when life serves up the same old junk? I'd say it's time to stop being such a grouch and pay attention to what you focus on. Have you ever noticed how some people are just lucky? The seem to continually get what they want and swan around in a good mood most, if not all, of the time. This is no coincidence. I guarantee that if you were to interview such a person about their expectations toward different elements of their life they'd be positively expectant in 9 out of 10 cases. This is the kind of person who, even when something does go wrong, manages to find the silver lining.
How about you? What do you expect in your life in the coming weeks, months and years?
Yesterday I filled out a wealth survey for a financial planner who I'm considering working with. Talk about baring your soul. While most of the questions were about facts and figures, some were more philosophical. For example, one related to my expectations about retirement andnd whether I expected to:
Live it up, doing whatever I want whenever I please
Struggle to make ends meet
Budget carefully and enjoy the occasional indulgence
Similar questions were asked about how quickly I expected to pay off my home loan. And it got me thinking – I must have personally trained close to 500 people individually over the past 10 years, and dealt with many more in groups/classes/workshops etc. And although I've always provided each person with the same exercise/nutrition knowledge as the next, based on my own learning and development, there's a vast difference in the results achieved between different clients. Off the top of my head I can think of at least a handful of people who flat out told me they never expected to lose weight, or more than a little weight. Even though that's what they wanted. They just didn't think it was possible. And I'm willing to bet there's more who think that way and just haven't been so blunt about it.
Guess what? Those people never changed. Not one iota.
I've seen the same principle apply in the Personal Training business. The trainer's who expect it to be tough and continually moan about how hard it is to find clients are always struggling. Those who assume their success – although they may have some ups and downs – always come out on top.
It's time to take a look at your own life and your own mindset. Where are you headed? What assumptions have you made about your health and fitness? Your weight? Your ability to have a happy and fulfilling relationship? How about your career and finances? If your life were a photo reel, would you develop those images?
Life is Now. Press Play.
Kat
Don't forget –
Life is Now. Press Play.
Kat x

PS
1:1 INTAKE IS OFFICIALLY OPEN!

🔥
Next Level Empire is officially open for late November intake! 💜
I'm calling in my next intake of driven badass LEADER women who want to work with me 1:1 to FOLLOW SOUL and achieve ALIGNED AF fame, income growth, more.
Yeahhhhhh … this is about unapologetically claiming your place as one who is MEANT to be seen and heard by everyone!!
Next Level Empire baby!
Multi 7-Figure Empire Expansion For Unapologetically Badass & Driven Women Who Are Ready to Be Seen By the WHOLE Damn World
6 weeks.
1:1
You and me
This is for the women who already have a message, an audience, and are making money online and who are now ready to put some damn WHEELS on the thing.
We will be going deeper into message clarity
We WILL be nailing down what you're selling, and how you're selling it, for maximum conversion and flow
We WILL be getting you fully connected to the badass leader within who KNOWS she is meant to run the damn thing
But these things are just the warm-up, because let's face it –
You already message
You already show up
You already sell
You're already ROCKING what you're doing right now
So what you're here for, and what I'm here for with you?
Is to blow the damn thing up.
MAXIMUM reach.
RAPID growth of audience
MASS visibility
MEDIA TAKEOVER
NEXT level leadership status, and being the one who is KNOWN as the Queen
And sales EXPLOSION
I'm taking what I'm doing in my business to CONTINUALLY claim my place at the top, and to take my message to the masses whilst also RAPIDLY growing following and income,
And showing it all to you
Exactly how we do it
What precisely is in place
What we had to have in place for it to work
What we do day to day to elevate fame, income, purpose, ALL of it
And then I'm going to work with you personally to roll it out
Next Level Empire baby:
For the women who were born for more,
And who are done with circling repeatedly around the same damn pond and kidding themselves they're gonna find it there.
Ready, and know it's time? It just might be 

😉

💜
PM me now

for the full overview, and to know if it's for you. x