News
Why You Need To Stop Being Such A Grump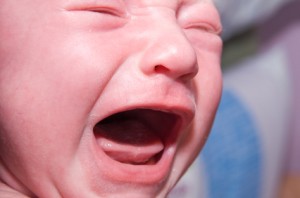 When you take a photo, something kind of strange happens. Whatever you focus on through the viewfinder of your camera is what ends up developing. Except it's not really that strange, is it? In fact, it's exactly what you'd expect. And you'd be pretty surprised (not to mention annoyed) if your flicks came back with completely unwanted images.
So why are you surprised when life serves up the same old junk? I'd say it's time to stop being such a grouch and pay attention to what you focus on. Have you ever noticed how some people are just lucky? The seem to continually get what they want and swan around in a good mood most, if not all, of the time. This is no coincidence. I guarantee that if you were to interview such a person about their expectations toward different elements of their life they'd be positively expectant in 9 out of 10 cases. This is the kind of person who, even when something does go wrong, manages to find the silver lining.
How about you? What do you expect in your life in the coming weeks, months and years?
Yesterday I filled out a wealth survey for a financial planner who I'm considering working with. Talk about baring your soul. While most of the questions were about facts and figures, some were more philosophical. For example, one related to my expectations about retirement andnd whether I expected to:
Live it up, doing whatever I want whenever I please
Struggle to make ends meet
Budget carefully and enjoy the occasional indulgence
Similar questions were asked about how quickly I expected to pay off my home loan. And it got me thinking – I must have personally trained close to 500 people individually over the past 10 years, and dealt with many more in groups/classes/workshops etc. And although I've always provided each person with the same exercise/nutrition knowledge as the next, based on my own learning and development, there's a vast difference in the results achieved between different clients. Off the top of my head I can think of at least a handful of people who flat out told me they never expected to lose weight, or more than a little weight. Even though that's what they wanted. They just didn't think it was possible. And I'm willing to bet there's more who think that way and just haven't been so blunt about it.
Guess what? Those people never changed. Not one iota.
I've seen the same principle apply in the Personal Training business. The trainer's who expect it to be tough and continually moan about how hard it is to find clients are always struggling. Those who assume their success – although they may have some ups and downs – always come out on top.
It's time to take a look at your own life and your own mindset. Where are you headed? What assumptions have you made about your health and fitness? Your weight? Your ability to have a happy and fulfilling relationship? How about your career and finances? If your life were a photo reel, would you develop those images?
Life is Now. Press Play.
Kat
PS – I went for option A. Gotta thing big!
Don't forget to leave a comment before you go – if you're reading from RSS or email you'll have to enter the blog to do this. You can do that by clicking on the title of this piece. 'Post a comment' is at the article end, right under the 'share this' and 'related posts' options.
If you haven't yet subscribed to this feed, what are you waiting for? Do it now. You can choose either email or RSS by clicking here. If you enjoyed this article please forward to your friends. Thank-you!
PS
Expansion.
10 Days of Live Soul Transmissions, to Help You Find and Follow the Messages Within
Day 1) Trust
Day 2) Certainty
Day 3) Self-Belief
Day 4) Empire Creation
Day 5) Your Deepest Message
Day 6) Following Soul Guidance in All Areas
Day 7) Faith vs Fear
Day 8) Accessing Flow, and Superflow
Day 9) Expanding Time
Day 10) Expanding Money
Every day will be a LIVE soul led transmission.
This will take place on Facebook video, held at a variety of times in order to account for varying time zones, and scheduled only once we have begun. Our daily soul transmissions will be guided from MY higher self and directed from and for YOURS, to help you find and FOLLOW the messages within. The messages of your spirit, your consciousness, of the who you've always been and yet have managed quite well to cover up a lot of the time.
This is about stripping away –
And getting back to the CORE.
We'll dive day by day into the above mentioned areas –
And you'll receive all content and bonuses to keep for life.
There will be daily spirit prompts which you'll receive after each training.
And plenty of time opportunity connect with me throughout, receive transmissions direct to YOUR questions, and absorb more even than what comes through on the trainings, via the energy we'll create in this collective!
It's very rare for me to know in advance exactly what is coming through day to day.
I certainly don't have the details of each day's content. But I know that these areas have been on my heart to talk about, in particular around belief, around certainty, around living from FAITH.
We know that exactly what is meant to come through for you WILL, and then some. And that if you intend and allow for it to, it will change, most likely before we even begin, due to your energetic commitment, the direction of your LIFE!
Meaning: direct it back to absolute soul alignment.
*** NEVER Seen Before Bonus! ***
As part of this, I've been guided to offer a NEVER before seen bonus … one I feel super vulnerable about sharing!
It's the exact journaling I did to allow the download of THIS offer through. How I allowed the idea to bubble up. You'll see my doubt, uncertainty, annoyance. You'll see what I discarded. How I went through the layers. And how I KNEW, this was the one.
I'll ALSO add in copies (screenshots) of my conversation with my COO Ash, where I was talking through the idea and allowing it to come to life.
I want to show you the exact Idea to Launch process!
This bonus alone is EASILY worth the cost of this program, particularly when you hear the mindset side of it, in terms of STAYING THE COURSE and refusing to back away from my self until the idea showed up!
I refuse not to create!!
AND, when you register for EXPANSION today (and how could you not?!) you'll also receive early access to the Pre-Work. This is ALSO never seen before, and brand new just for you – and it's a guided meditation on remembrance, to help you connect back to deepest self and the most certain truth of your destiny, before we even begin.
Perfect priming, for when we expand RAPIDLY into all that is coming through in this work!
Of course I could now go on and on here, about what I could or should have charged for this, and what it's actually going to be …
Or about all my accomplishments on line and off, with money, with purpose, with passion, with flow …
I think you know all this anyway. Even if you just me! Your soul feels what matters. And that's ALL that matters.
But I will say this:
You've always known it's supposed to be about ALL that is inside of you. That it's meant to COME from a place of purpose, passion, and SUPER super flow. And that if you just.freaking.trusted, and showed up FULLY from that place, you'd be living in a different reality already.
THE ONE INSIDE OF YOU.
If that's true for you right now, then LET'S GO CREATE THAT REALITY.
Right now
Press play for regular, (super fuck yes!!) upfront or payment plan
OR
Press play like a VIP, and receive the full course, plus 10 days direct photos or screenshots of my ACTUAL personal journaling, so you can see how I create and expand my life, PLUS a VIP only follow-on live Hotseat, where you'll receive a personal transmission just for you, if you'd like one! Payment plan also available.
>>> https://thekatrinaruthshow.com/expansion
We start Monday 17 December, US time!