This is a guest post written by Penny Nikotin of the blog Eating True Before 'I Do'. I've been following Penny's blog for around a month now, and I just love her writing style as well as her journey to do, well, what the blog title says!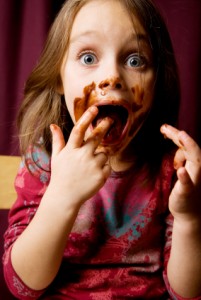 I'm a Chocoholic. One of those stark, raving mad chocoholics who can barely go a day without a fix. In a strange twist of fate I'm also a health and fitness freak. Therein lies the dilemma of my life.
As you can imagine I've dedicated the best part of my kitchen time knee deep in sugar-free cocoa and unsweetened chocolate bars, concocting healthy treats to sneak that heavenly goodness into most of my days. I've discovered that sticking with my clean eating lifestyle without feeling deprived depends on a balance of healthy tweaked indulgences sprinkled throughout the week.
My daydreams are frosted with wholesome cocoa butter combinations running a commentary through my mind. My soul is a Willy Wonka garden of earthly delights.
We've all heard the benefits of dark chocolate: the newest 'health food' for our generation. Nothing pleases me more than reading about the anti-aging burst of antioxidant flavonoids as I let a shard of bittersweet dark 'n creamy slowly melt across my tastebuds. To be told I'm lowering my blood pressure and cholesterol as I lose myself in cocoa bliss just makes the process so much sweeter. Scientists are now thanking the dark brown stuff for its anti-cancer benefits as they've discovered flavonoids may help reduce the cell damage that can trigger tumor growth. According to the experts, chocolate even prevents Alzheimer's.
Which begs the question, why is this wonder-treat such a guilty pleasure?
can chocolate really be good for you? REALLY?
Where do all these amazing health benefits come from? How does a processed, packaged 'treat' food possess antioxidants to rival blueberries, green tea and red wine?
Well, most people forget that chocolate is a plant based food. Cocoa originates in the seeds of the pod of the cacao tree. It is from the earth, of the earth and infused with benefits common to other plant-based foods. The secret to keeping your chocolate intake 'healthy', however, is to tread carefully through the minefield of bastardised commerical candy with the holy grail of organic dark chocolate firmly in your sights.
These hidden health benefits are certainly a bonus, but I don't know about you …  I  find it much easier to focus on immediate gratification in my busy life, and here's where chocolate sucks me in with no show of mercy: The 'Feel Good Factor'. Quite simply, eating chocolate feels fantastic. I get a rush of endorphins and I feel all floaty and happy like I'm falling in love. In fact, the correlations between chocolate and love are closer than you think. Chocolate doesn't just mimic the feeling of falling for 'the one', it actually seduces your brain to release the very same 'feel-good chemical', (Phenylethylamine – PEA), that floods your body and mind when you're in the midst of the honeymoon period.
Chocolate is Love …. metamorphosed into a solid, glossy, chestnut-coloured form. Cacao also contains a cannabinoid neurotransmitter known as 'the bliss chemical', (Anandamide), as well as a 'stress less' chemical to ease anxiety, (Tryptophan), and magnesium to relax muscle tissue and aid the heart.
a bar of chocolate a day?
So how does a solid bar of Love factor into a healthy lifestyle? In moderation. Focus on quality, go raw and organic if you can, cut the sugar and really lose yourself in the moment.
Here are some of my favourite ideas:
For a Chocolate Semifreddo, stir unsweetened cocoa and cinnamon into plain greek yoghurt with a handful of berries, then freeze for an hour and dig in (note from Kat: YUMMMMMMMMMMMMM).
For a Superfood Chocolate Pudding, stir raw cacao nibs and cocoa into ricotta cheese, add almond butter, coconut milk, chia seeds, cinnamon, and sweeten with apple sauce.
For a Gingerbread Chocolate Pudding, stir 2 envelopes of unflavoured gelatin into 2 cups of boiling coconut milk. Add cocoa, ground ginger, nutmeg, cinnamon, allspice and dates blended into a paste. Refrigerate until set. Delicious!
When making any of these recipes, feel free to vary the ingredients to suit your tastes. If your 'sweet tooth' is sweeter than mine, add stevia, chopped dates or mashed banana. Get creative. Experiment. How about a healthy version of Chocolate Mousse using melted unsweetened chocolate, eggs, macerated dates and coconut milk?
my absolute top chocolate recipe – bursting with goodness!
My absolute favourite chocolate treat of late is bursting with superfood goodness. It involves a little cooking, but it's worth it in the end. If you can go organic for all ingredients listed, more power to you.
Penny's Chili Chocolate Fudge
1 x 100g bar of unsweetened chocolate
1 can of full-fat coconut milk
2 sachets unflavoured gelatin
1/2 cup oatbran
1/2 cup dessicated coconut
1/2 cup pecan halves
12 dates
2 Tbs chia seeds
1/2 tsp cinnamon
1/4 tsp cayenne pepper (omit if you're anti-spice)
Method
1. Melt chocolate over low heat in a double saucepan. Stir continuously.
2. In a separate saucepan boil coconut milk.
3. Add 2 envelopes of unflavored gelatine to coconut milk and stir until dissolved. Add chia seeds.
4. In a food processor, blend dates with oatbran, shredded coconut, pecans, cinnamon, and cayenne pepper.
5. Stir blended ingredients and chocolate into coconut milk mixture.
6. Pour into baking tray. Cover with foil and refridgerate overnight.
7. Cut into 25 pieces, (5 x 5 rows).
8. Freeze squares to enjoy in moderation over the coming weeks.
my mission to choc-ify the world
I'm on a mission to convince the world, one chocolate-lover at a time, that chocolate is a superfood. It is cause for celebration and it's geared towards a sustainable future. When you spend the time, effort and money to buy quality chocolate, you can feel good for helping the wellbeing of small-time cacao farmers in developing nations, all within a fuzzy cloud of delicious chocolaty Love.
What is your favourite healthy way to enjoy chocolate? Comment below!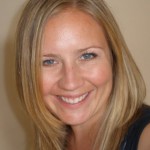 Penny is an architect and an avid world traveler with a dream to own her own Fair Trade Organic 'Kind Chocolate' company. She blogs about losing weight the healthy way at http://eatingtrue.weebly.com/
PS
Expansion.
10 Days of Live Soul Transmissions, to Help You Find and Follow the Messages Within
Day 1) Trust
Day 2) Certainty
Day 3) Self-Belief
Day 4) Empire Creation
Day 5) Your Deepest Message
Day 6) Following Soul Guidance in All Areas
Day 7) Faith vs Fear
Day 8) Accessing Flow, and Superflow
Day 9) Expanding Time
Day 10) Expanding Money
Every day will be a LIVE soul led transmission.
This will take place on Facebook video, held at a variety of times in order to account for varying time zones, and scheduled only once we have begun. Our daily soul transmissions will be guided from MY higher self and directed from and for YOURS, to help you find and FOLLOW the messages within. The messages of your spirit, your consciousness, of the who you've always been and yet have managed quite well to cover up a lot of the time.
This is about stripping away –
And getting back to the CORE.
We'll dive day by day into the above mentioned areas –
And you'll receive all content and bonuses to keep for life.
There will be daily spirit prompts which you'll receive after each training.
And plenty of time opportunity connect with me throughout, receive transmissions direct to YOUR questions, and absorb more even than what comes through on the trainings, via the energy we'll create in this collective!
It's very rare for me to know in advance exactly what is coming through day to day.
I certainly don't have the details of each day's content. But I know that these areas have been on my heart to talk about, in particular around belief, around certainty, around living from FAITH.
We know that exactly what is meant to come through for you WILL, and then some. And that if you intend and allow for it to, it will change, most likely before we even begin, due to your energetic commitment, the direction of your LIFE!
Meaning: direct it back to absolute soul alignment.
*** NEVER Seen Before Bonus! ***
As part of this, I've been guided to offer a NEVER before seen bonus … one I feel super vulnerable about sharing!
It's the exact journaling I did to allow the download of THIS offer through. How I allowed the idea to bubble up. You'll see my doubt, uncertainty, annoyance. You'll see what I discarded. How I went through the layers. And how I KNEW, this was the one.
I'll ALSO add in copies (screenshots) of my conversation with my COO Ash, where I was talking through the idea and allowing it to come to life.
I want to show you the exact Idea to Launch process!
This bonus alone is EASILY worth the cost of this program, particularly when you hear the mindset side of it, in terms of STAYING THE COURSE and refusing to back away from my self until the idea showed up!
I refuse not to create!!
AND, when you register for EXPANSION today (and how could you not?!) you'll also receive early access to the Pre-Work. This is ALSO never seen before, and brand new just for you – and it's a guided meditation on remembrance, to help you connect back to deepest self and the most certain truth of your destiny, before we even begin.
Perfect priming, for when we expand RAPIDLY into all that is coming through in this work!
Of course I could now go on and on here, about what I could or should have charged for this, and what it's actually going to be …
Or about all my accomplishments on line and off, with money, with purpose, with passion, with flow …
I think you know all this anyway. Even if you just me! Your soul feels what matters. And that's ALL that matters.
But I will say this:
You've always known it's supposed to be about ALL that is inside of you. That it's meant to COME from a place of purpose, passion, and SUPER super flow. And that if you just.freaking.trusted, and showed up FULLY from that place, you'd be living in a different reality already.
THE ONE INSIDE OF YOU.
If that's true for you right now, then LET'S GO CREATE THAT REALITY.
Right now
Press play for regular, (super fuck yes!!) upfront or payment plan
OR
Press play like a VIP, and receive the full course, plus 10 days direct photos or screenshots of my ACTUAL personal journaling, so you can see how I create and expand my life, PLUS a VIP only follow-on live Hotseat, where you'll receive a personal transmission just for you, if you'd like one! Payment plan also available.
>>> https://thekatrinaruthshow.com/expansion
We start Monday 17 December, US time!