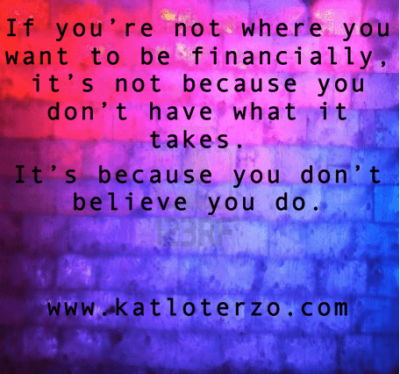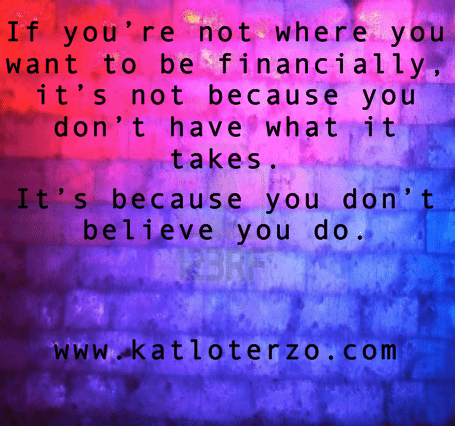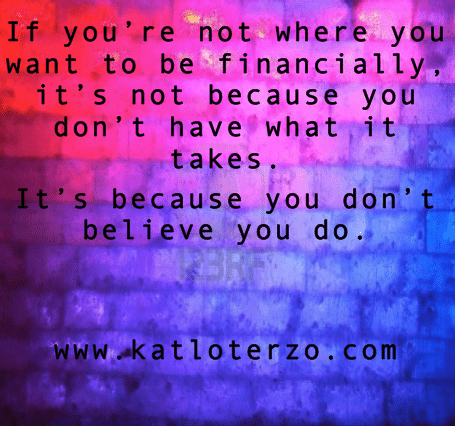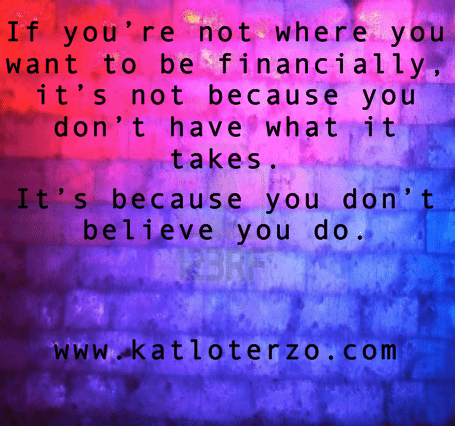 Lately I've been coming across a bunch of great articles teaching insights into the ways wealthy people think. I love this sort of stuff; stats about how much time wealthy people spend on personal development and education while the poor spend their free time on reality TV and the like.
Some of my favourite comparisons from a recent article I read –
80% of wealthy are focused on accomplishing some single goal. Only 12% of the poor do this.
63% of wealthy listen to audio books during commute to work vs. 5% for poor people.
81% of wealthy maintain a to-do list vs. 19% for poor.
67% of wealthy write down their goals vs. 17% for poor
88% of wealthy read 30 minutes or more each day for education or career reasons vs 2% for poor.
6% of wealthy say what's on their mind vs. 69% for poor.
67% of wealthy watch 1 hour or less of TV. every day vs. 23% for poor
6% of wealthy watch reality TV vs. 78% for poor.
44% of wealthy wake up 3 hours before work starts vs.3% for poor.
74% of wealthy teach good daily success habits to their children vs. 1% for poor.
84% of wealthy believe good habits create opportunity luck vs. 4% for poor.
76% of wealthy believe bad habits create detrimental luck vs. 9% for poor.
86% of wealthy believe in life-long educational self-improvement vs. 5% for poor.
86% of wealthy love to read vs. 26% for poor.
Okay I just ended up copying out nearly the whole article 🙂 seriously I love that sort of stuff though; it fascinates me.
What shocks me, and the reason I'm writing this post, is the responses that are given to these sort of articles in the comments or on Facebook. I could cut and paste some examples in but essentially it's some sort of combination of the following –
It's all very well for rich people.
Well I didn't come from money I have to work for a living!
I have to work 80, 100 etc hours per week so my boss can go on holidays.
Wealthy people have the capital to be able to do what they want and turn their ideas into a business.
Who would want to be rich anyway, rich people sacrifice time with their family and friends just to get ahead.
I've seen a different variation of these sort of comments on the Facebook posts of my business coach. She shares actual figures about how much her clients are making – needless to say some pretty impressive sh*t. Sadly, instead of asking how they too could become one of her clients or get results like that most people bitch and moan about how they don't believe it, it's all a scam, or that she should 'prove it'.
Prove it?
Why in God's good name should anybody prove to YOU that they or their clients are capable of success?
How about you get off your butt and start proving to yourself that you actually want more money, a more fulfilling life, to leave a greater impact and DO something about it.
How about you stop using time, uncertainty, lack of capital as an excuse for not creating a new life for yourself and your family?
How about you stop pretending that YOUR wealth and success is anybody's choice, fault or influence but your own?
Show me somebody who uses time, lack of money, lack of know-how, having to ask permission from their partner, or 'wanting proof that other people's success is real' as an excuse and I'll show you somebody who will still be spinning their wheels and wondering why other people are luckier than them a year from now.
You want success, wealth, to live a life that is truly soul-fulfilling and gives you the freedom to be, do and have whatever you want?
Then freaking well make it happen.
YOU freaking well make it happen.
Oh but I don't know if I can …
But what if it doesn't work …
My last idea failed …
I don't have _______ that you/he/she has …
Okay then. Back to the 9-5 or whatever your life is now but don't come whining about how unfair it is that you don't have exactly the life you want if you're not actually willing to make it happen regardless of your current circumstance or possible bevy of reasons not to.
Maybe I'm living with my head in the clouds but honestly I did not realise just how negative the typical mentality is when it comes to money and success. I guess I've done a good job of surrounding myself with the right people, with finding 'my people' so to speak; those who will reinforce and support the beliefs I've always had about my ability to succeed and become wealthy.
Like the belief that anybody with drive and the willingness to keep putting one foot in front of another can 'make it'.
That becoming wealthy gives you MORE time with your loved ones and also greater ability to help others and give back.
That you can turn an idea and your determination into a million dollar+ business with less than $100 down if you really want to.
That nobody limits you except for yourself.
And that you are the product of not only how you spend your time but also of the thoughts you allow to live in your head.
The sad thing is that each person out there who believes wealth is a side-effect of luck or only for a select few or in some way makes you a bad or selfish person will live with that experience as reality.
And anybody who believes that they can change their circumstances and that it's up to them to prove it to themselves and to do it will live with THAT experience as reality, and enjoy the benefits.
If you're not rich it's not because you don't have what it takes.
It's not because of lack of time, or money or know-how or proof or because you have to ask somebody else's permission to follow your dreams and they don't think it's realistic.
It's because deep down YOU don't think it's realistic. For you.
And you're not willing to prove yourself wrong.
Or are you?
Don't forget –
Life is Now. Press Play.
Kat x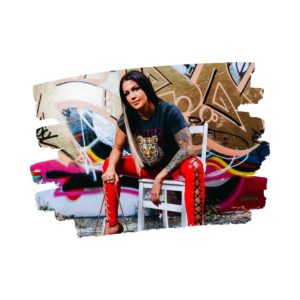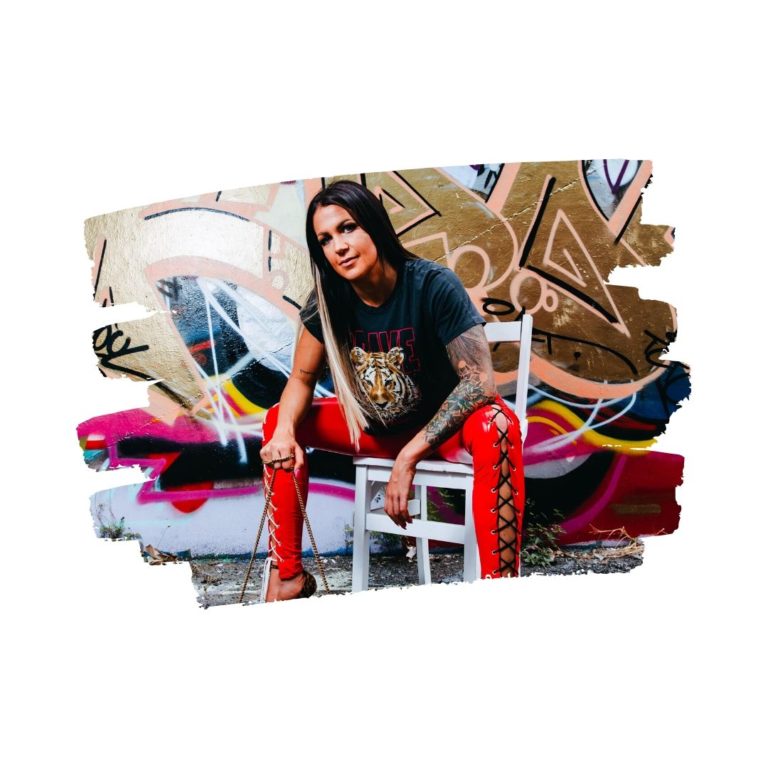 P.S.
Exclusive. Unseen. Unfiltered. Never Before Available for Sale.
You are hellfire magic! 🌟🌟
You have access to a level of power and superflow and truth and knowledge beyond what most peeps even know exist, you can literally look at something, decide it's yours and it happens, fuck, you don't even need to look at it, you can just SEE it and decide it and it's done.
You can click your fingers anytime you want and the world shape shifts around you.
Click your ruby red heels together 'cause hold up, you just changed your mind, and woot, there it goes again.
Being supernatural is part of being you.
But the thing IS –
You still gotta choose it.
Practice it.
Understand it.
And then ACTION it.
Now, finally, for the first time ever, I've created the worlds first comprehensive course for entrepreneurs,
leaders,
the GAME-CHANGING ELITE, who know they were born for MORE than the more they've already created and are ready to live into it,
to do
and access
and activate
exactly.
fucking.
that.
Introducing The Quantum Files babbyyyyyy!
Exclusive. Unseen. Unfiltered. Never Before Available for Sale.
18 days.
Daily video / audio content.
EVERYTHING you need to know to activate the supernatural badass you've been pretending not to be.
My BEST work.
Largely NEVER before taught publicly!
The ONLY place on the internet where you can receive a complete (supernatural level!) education on the 'how' AND the implementation / all encompassing accessing of all that is there for you when you 'go quantum' … and exactly what that means!
This is Not Your Social Media Guru's Quantum 
If you've been wanting to understand what it really means to utilise your God-given supernatural abilities, the unseen parts of you which are part and parcel of being HUMAN, but which most humans for their entire LIFE make 'mystical', 'woo woo', taboo, or simply don't believe in –
and if, like me, you're fascinated with playing with time and space and KNOW there is a way to create, shift, receive, BE, which transcends the physical world –
and if you love learning shit that lights your SOUL on fire with how real and true and WOW you know it is, and which allows you to INSTANTLY shift paradigms to where you're finally flowing with life the way you've your entire life known you could and SHOULD –
and if you love kickass deals in which you receive access to hours and hours and hours and hours and HOURS of exclusive, unseen, unfiltered, and NEVER BEFORE AVAILABLE FOR SALE content on stuff that 99.99%+++++++ of the world doesn't even dare to imagine EXISTS –
and if you're ready to start claiming reality shifts faster than even YOU dreamed possible –
Well!!
CLEARLY THE QUANTUM FILES ARE FOR YOU!
But hurry! This offer is open ONLY for the 5 days!
It's a one time sort of a thang I'm putting together for you.
The Quantum Files.
Exclusive.
Unseen.
Unfiltered.
Previously Unavailable for Sale.
5 days to claim your access.
When the clock hits zero it goes.
It's time to stop pretending not to be the supernatural badass you are baby.
And to blow shit up by pulling it TF down from the other place.
Let's demystify being who and what you've been waiting to be.
And let's do it now.