News
You Need To Know This: Understanding Food Labels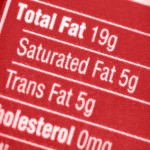 Read time: 2-3 minutes
We all know that eating processed, packaged and tinned foods is not a great idea. Michael Pollan put it best when he listed as one of his top ten rules for ideal health to "shop the aisles only". I prefer to take it one step further where I can and "shop the markets only". But let's be realistic. We're not perfect, we never will be, and I'm not entirely convinced that I'd want to be anyway. Occasionally something packaged will find it's way into our cupboards, and really, there's nothing wrong with that. In fact, keeping certain tinned foods at work can be good for food emergencies. It sure beats food courts. Outside of keeping back-up food at the office, there'll be occasions when you do go for convenience. Whether it's the kids demanding a treat, your tired brain luring you into the tempting depths of the supermarket, or the simple fact that you're not, in fact superwoman (or man :)).
So. Having accepted that we can't always live in a perfect fresh food organic world, it's to your benefit to fully understand food labels, and therefore be able to make the best of a less than ideal situation. For example, 'organic' as a label doesn't necessarily mean healthy. This is one reason I love having all my fresh food delivered by Miss Organic – everything they stock is 100% organic AND good for you – two characteristics that unfortunately don't always go together.
Decoding Food Labels: What You Need To Know
1. Check the fat. Not so much the total fat, but what it's made of. Trans fats are the big no-no – they're highly processed. I recently read that the original studies slamming saturated fats were actually done on a combination of saturated and trans, and that basically saturated fat was in the wrong place at the wrong time. Trans fat is the real baddy. In general, if the food is packaged, less total fat is better but the same rule does not always apply to non-packaged foods – real fat is great for health and for losing weight.
2. Check the kilojoules. You know I'm the last person to harp on about calories when quality is an issue, but when it comes to packaged foods, again, slightly different rules apply. As a guideline, you can keep kilojoules for snacks to 600-1000. This is based on a 'typical' adult (whoever that is!) and includes a low level of activity. I'd suggest that you can keep it even simpler by eating less packaged foods and on the occasions you do eat them, recognise that it's a deviance from normal habits anyway!
3. Check the carb content. A typical low-carb diet asks you to eat under 50 grams of usable carbohydrate per day. From experience I can tell you that when you eat adequate quality protein and fat then as low as 35 or 40 gives you excellent energy. So it's startling to consider that some snacks and packaged foods have up to 50 grams of carbs per serve. Even if you're not eating low-carb (and why wouldn't you, unless you're a ripped and carb-tolerant athlete), I wouldn't recommend more than 30 gram MAX per feed. To find out if you're carb-tolerant, or how to manage your food if you're not, consider having your BioSignature profile assessed.
4. Check the order of the ingredients. Ingredients are listed in order of greatest quantity. If anything ending in 'ose' (or clearly stated as sugar) is near the start, you've got problems.
5. How many words can you NOT pronounce? The more weird looking stuff is on the ingredients list, the lower the nutrition content of the food. A perfect example is whey protein – the more synthetic crap they add in, the worse the quality of the whey. They add all that rubbish in order to bring it up to a minimum standard of nutrition.
6. Consider what the smartest choice would be. If you find yourself in a pinch and have to grab whatever's at end to tide you over, consider what the best choice would be. For example, 100% nut butter is usually preferable to a nut bar, which will also contain sugar. Plain yogurt is better than flavoured. Choc-covered nuts are better than pure candy. You get the idea. Of course you could just consider going without altogether – nothing like a spontaneous fast!
The bottom line is that you can include packaged foods in your diet and still be very healthy. Are there any packaged foods you regularly include in your diet that you'd consider healthy? I'd be interested to know what the typical ratio is of packaged to un-packaged foods. I'd say mine is about 80% unpackaged. How about you?
Don't forget –
Life is Now. Press Play.
Kat x
PS
I HAVE SOME BIG NEWS TO SHARE!
As of today, I'm opening up the doors to my Inner Circle, my 12 month private client mastermind.
This is THE most badass high level mastermind in the world for women who want it all – and are prepared to do what it takes to get it! Really what we're talking about is being prepared to be the PERSON.
And that's what I do. I help you remember ALL that you were, and then become it. ALL Of it.
This is my highest level private mentoring circle. The exact place where I have personally mentored dozens of this industry's most elite female entrepreneurs to break income barriers ranging from 10k months to multiple 7 FIGURE months, and everything in between. But more importantly than that – to become who and what they always were.
But know that this is not only (obviously) not just for the masses, this is also not just for someone who can afford to invest in a high level private coach. Being willing to throw money down is something which has absolutely zero correlation to being somebody who has what it takes to TRULY go next level as a leader.
If anything, in this industry, investing in a high level coach such as myself, is a rite of passage which veers just a little too much on the side of 'trend'. It's become something which 'everybody does', almost as a way of proving they play business and life a certain way.
Maybe even of trying to prove it to themselves.
Here is the reality which those who I am truly here to personally mentor and lead KNOW, the reality which my clients and all women like me as well as of course me personally have ALWAYS known:
We are VERY VERY DIFFERENT.
We are simply, smarter, faster, and have more presence. We can do more in our minds before breakfast than what most people can do in a freakin' WEEK, a month, a year.
We are not basic ass coaches trying to heave ho our way up a few extra thou a month.
We are the ones who have ALWAYS known we are 1% within the 1% within the 1% in terms of how we think, create, operate, how and WHAT we are tapped in too.
This is not arrogance, this is fact.
And there has NEVER been any question but that we will go all the way.
My clients are high level badasses who do the work, who have a proven track record BEFORE coming to me, and a BEING-ness which unquestionably separates them from the rest. They don't come to me to save them or lean down and hold my hand out so they can clamber up. They come because they are, quite simply, ready to go to the next level, already absolutely on their WAY there, and see in me something which they recognise because it is in them.
That 'can't stop won't stop' fire, and a level of 'unapologeticness' which, when truly understood and applied, can literally be the difference between 5-figure or low 6-figure and 7 or multi-7-figure entrepreneur.
So if you know who you are and it is THAT –
And you feel certain that you are ALREADY well on your way to to precisely where you're meant to be, but that being in MY energy could help you to drop in and get there even faster, and that with a couple of simple tweaks your current revenue could be doubling, tripling, heck QUADRUPLING and beyond in months, as it has done with numerous of my clients previously, well then –
PM me here http://m.me/katrinaruthofficial and we'll see if it's a fit. I'm excited to talk to you, and maybe – do biz and life with you.