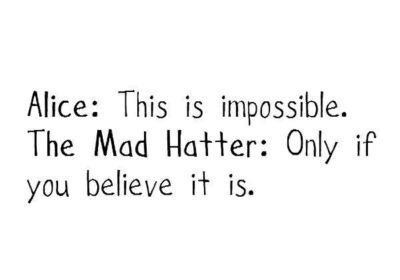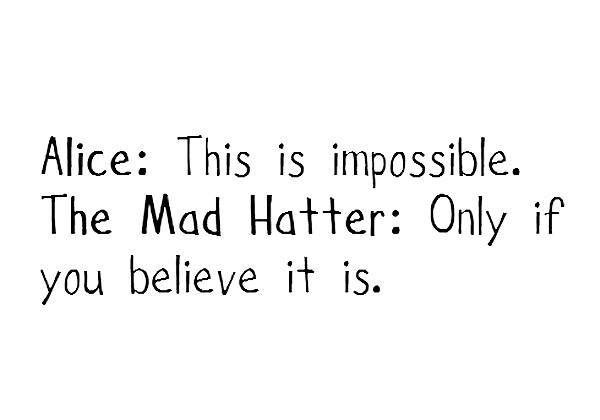 How you achieve anything is how you'll achieve everything, and this is precisely where you're making it CRAZY hard on yourself.
Think about this:
One of the most critical elements to becoming successful as an entrepreneur is cultivating the ability to believe in magic, and the notion that you really can create whatever you want.
Notion??
FACT, more like, but most entrepreneurs truly seem to think that it IS just an idea, this whole thing about being able to breathe life into anything you want, need, or desire.
Of course they 'try to manifest' and they set intentions and they might even write out affirmations and journal, often! They're INTO the whole create your reality thing, they love to think about it and definitely think it might be POSSIBLE, but they don't live | breathe | know it and use it (as it should be used!) to simply GET.OUTCOMES.
Do you want to know what I do, when I have a really REALLY big thing I want to make happen? When I have no clue how to get started? When my mind shrieks it's not POSSIBLE, or at the very least not YET, not for ME? When it's literally so vast and overwhelming and the idea of actually having it is SO damn good I can't even bring myself to get started with it?
When maybe I've TRIED a whole bunch of stuff to get it to happen and I'm getting confused, or distracted, or unsure?
I just get back to basics, and decide:
And I breathe a sigh of relief, phew, now it can be easy! I don't have to worry about it anymore, not the HOW, not the IF, none of it!
It'll just HAPPEN because I finally remembered to get out of my own way and just DECIDE it will happen, and then lock it in lock it in lock it in DAILY, accordingly, until it does.
And I shake my head and smile at myself a little for my silliness, in forgetting, that actually –
This is how it's DONE.
This is how I DO.
It's how ALL of us who HAVE magic have CREATED that magic and continue to LIVE our every dream.
No matter how big.
No matter how scary.
No matter how IMPOSSIBLE.
Sometimes I have to remind myself, which is why I know you probably need the reminder as well and hence this post:
You can't go 'round saying you believe in creating your reality and then apply it only to the things you THINK it should apply to.
It's not about believing that you can manifest the small things, the less important things, the 'nice to have' things, but that the things you REALLY really want, the things which would change your life, the things the idea of which is so damn AWESOME that when you think about it you can barely breathe with the exhilaration of how it could BE.
You either believe.
Or you don't.
You can't be a HALF BELIEVER!
And so it really does beg the question –
If you 'hell yes' on posts about creating your reality and designing the exact business and life you want, if you in ANY way say you believe that all outcomes are a choice, but then if you're NOT just using THIS as your primary way of getting the RESULTS you want –
What the hell are you actually on about?
Do you WANT to make it so complicated? Or is it just that you like to punish yourself, you think you shouldn't deserve to just have exactly what you want or have it now; is it something like that?
Or is it one of those things where you say you believe in something but then you very clearly demonstrate that no actually –
You don't.
Because day after day after day you dream or you journal or you nod your head at this NOTION you somewhere found, about being able to just WRITE and SPEAK and BREATHE what you want and then see it happen, but when it comes to how you take action, how you put yourself out there, how you show up –
Well.
You SHOW, very CLEARLY, that how you SEE yourself is being stuck at where you're already at, and maybe just MAYBE allowed to make very VERY slow progress if only you work your ass off for a million more years and check off ALL the steps!
And I look at you, and yes sometimes I look at ME doing this, and I shake my head and wonder –
"For how much longer would you like to keep making it so HARD?"
"Why don't you just choose that this is what is now DONE, and then start to STEP FORWARD IN FAITH as though you ACTUALLY believe it?"
And we all need the reminder, the shake up, the slap in the face from time to time, so allow this blog to BE THAT SMACKDOWN for you.
And allow me to ask you just one more question:
If you say you believe in magic –
And that you can create whatever you WANT, and on your terms –
Then explain to me why it is exactly that you keep on choosing what you've got right now, when everything you ever dreamed of and deep down KNOW you can have is just sitting there, waiting for you to claim it?
How you achieved anything –
Is how you'll achieve everything.
Make up your mind.
And act like you actually fucking believe it.
REMEMBER –
Life is Now. Press Play.
Kat
PS
I'm calling in my next intake of driven badass LEADER women who want to work with me 1:1 to FOLLOW SOUL and achieve ALIGNED AF fame, income growth, more.
Yeahhhhhh … this is about unapologetically claiming your place as one who is MEANT to be seen and heard by everyone!!
Next Level Empire baby!
Multi 7-Figure Empire Expansion For Unapologetically Badass & Driven Women Who Are Ready to Be Seen By the WHOLE Damn World
6 weeks.
1:1
You and me
This is for the women who already have a message, an audience, and are making money online and who are now ready to put some damn WHEELS on the thing.
We will be going deeper into message clarity
We WILL be nailing down what you're selling, and how you're selling it, for maximum conversion and flow
We WILL be getting you fully connected to the badass leader within who KNOWS she is meant to run the damn thing
But these things are just the warm-up, because let's face it –
You already message
You already show up
You already sell
You're already ROCKING what you're doing right now
So what you're here for, and what I'm here for with you?
Is to blow the damn thing up.
MAXIMUM reach.
RAPID growth of audience
MASS visibility
MEDIA TAKEOVER
NEXT level leadership status, and being the one who is KNOWN as the Queen
And sales EXPLOSION
I'm taking what I'm doing in my business to CONTINUALLY claim my place at the top, and to take my message to the masses whilst also RAPIDLY growing following and income,
And showing it all to you
Exactly how we do it
What precisely is in place
What we had to have in place for it to work
What we do day to day to elevate fame, income, purpose, ALL of it
And then I'm going to work with you personally to roll it out
Next Level Empire baby:
For the women who were born for more,
And who are done with circling repeatedly around the same damn pond and kidding themselves they're gonna find it there.
Ready, and know it's time? It just might be 😉
PM me now for the full overview. x