News
Ask Kat: What Is The Ideal Workout Length?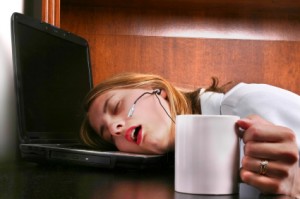 Read time: 2-3 minutes
Here's a tip: if your workouts area leaving you so wiped that you can barely make it through the rest of the day, then something's not right. Duh, I know. But it amazes me how often I speak with people who continue to push themselves to do everything they 'should' be doing in the gym despite feeling exhausted before they even start and absolutely shattered afterwards. I definitely 'get' the mental boost that pushing yourself can generate, but if the physical crash takes over before you can really enjoy feeling good about yourself – and if you're not really feeling the results you think you should be – then is it really worth it?
life, stress, cortisol?
Perhaps, in some of these cases, nutrition or external work/life stress is an issue (likely for most people I think!), but it could be that your approach to exercise is just a little OTT. And if that's the case then it could even be doing you more harm than good – you have heard of cortisol, right? You know, that hormone that's oh so useful for mobilising you in times of sudden stress, but oh so detrimental (fat gain, inflammation, depression anyone?) when you have a constant stream of the stuff filtering through your blood? If the following scenario rings any bells at all for you, then it may be time to focus on a little more quality and a little less quantity in your workouts. Trust me – you really don't need both.
ask kat: how can I feel great post-workout
Reader: How tired should I be post-work out?  Often after a big workout of weights (1 and half hours) with a little HIIT, I find myself completely exhausted for the rest of the day.  I get a sense of satisfaction from it, but I'm not sure if that means I'm training too hard or just sufficient.
Kat: Do you mean 1.5 hours including HIIT or just weights?
Reader: 1.5 hours of weights – working upper body and then lower body in succession to get heart rate up (e.g. squats/lunges and then assisted pull-ups). This includes only 10 minutes of actual HIIT (e.g. burpies, 20 seconds on/20 seconds off on bike).
Kat: Hmmm … I would say it's too long either way. Maximum for weights should be 60 minutes; ideally 45-50 … after that you just elevate cortisol (stress and fat storage hormone), and there are no ongoing benefits hormonally in terms of increasing lean muscle or burning fat. Are you following a structured program for your weights? What are your rest times and tempos? Are you refueling properly after training and eating before training? These are all important considerations as well.
Reader: Okay, thanks for that tip on shortening the workout.  I didn't realise that I could elevate cortisol even with a weight-based workout.  I went for 45 minutes today and it felt much better. Cheers!
cortisol, training, and you
It's interesting that this reader didn't realise that lifting weights can elevate cortisol, and I think I have myself to blame for that. I spend so much time harping on about how much I hate what traditional cardio has done to so many people (hint: it makes you fatter and sicker and isn't even necessary for health or fitness, check out more on that here) that I've possibly forgotten to tell you the full story.
The truth is that every form of exercise will elevate cortisol, some more so than others. Of course that doesn't mean you should stop working out! The only way you are going to completely eliminate cortisol from your life is to die. Cortisol release is an important part of a healthy and active metabolism, but let's talk about how to make it work for you rather than against you.
Here's some examples of 'good' versus 'bad' cortisol release:
Spiking cortisol with a morning coffee? Good, because it works in with your natural circadian rhythms. Cortisol should be elevated in the morning anyway.
Drinking coffee before bed or even later in the afternoon? Bad, and I shouldn't have to say why!
A caffeine pick-me-up pre-workout? Excellent, because cortisol SHOULD be high when you train, and caffeine can also help to mobilise stored body fat.
Leading from there; natural exercise-induced cortisol release? Good, that's how your body is designed to work. And so long as you're lifting weights you're producing growth hormone, which is critical to lean muscle development and fat loss. But research shows that growth hormone, along with testosterone, both start to drop rapidly after about 42 minutes of exercise. Cortisol release, on the other hand, just keeps powering on for as long as you do!
Which means …. increased duration cortisol release because you back up your classes, or push through a cardio session post weights lifting? Absolutely shocking awful unless you want to crash and burn and store some fat to boot!
So you can see now why pushing yourself to do everything you 'should' be doing in the gym is not only not doing you any favours, but could even be inhibiting your results. And speaking from personal experience – it's far easier to stay in shape and feel great when you train under an hour. I used to do up to 6 hours per day of cardio back when I was young and really crazy, and that nearly broke me for good! An extreme example, but it makes the point 🙂
Oh, and I hate to have to tell you, but that post-workout latte with your friends? Terrible, because after training you want to drop cortisol ASAP – this will help you recover effectively and will also increase post workout insulin sensitivity (help you burn more fat). In fact, post-workout coffee is a top reason that women don't lose weight. For some more (perhaps in-your-face, but true) reasons why women get fatter despite good intent, check out this article.
What's your experience with long-duration workouts as compared to something more short'n'sweet? Please share in the comments section!
DON'T FORGET –
Life is Now. Press Play.
Kat
PS. The Own Your Value + Worth free 10-day challenge is OFFICIALLY UNDERWAY!

> Live training has just begun
> 10 days with me to become the you it's time to be. Choose your true choices. Say yes to all of you. And watch your life change, now!
> Mindset + inner game focus AND practical application to impact your business, money flow, and life right away
> Feel the FUN and joy of tapping in to all of you and understanding fully that your enoughness is not up for negotiation
> My first free live challenge in years so do.not.miss!
I love you. Yay!