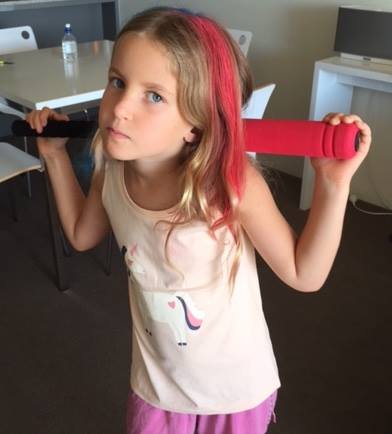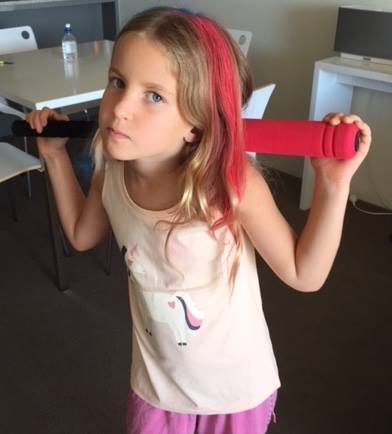 Purpose
BITE YOUR LIP TILL IT BLEEDS AND GET BACK TO WORK
If you ever feel like you can't bear to sleep, because you've so much yet to live:
This is for you.
WAKE UP: You're Becoming One of Them!
You're floating lately, don't you see that?
Floating softly softly on the breeze.
If you're not careful, the way you're going, you're going to float right away.
It sounds like a nice thing, a beautiful thing, even perhaps a GOOD thing, doesn't it?
To float. To wander. To roam freely, through life and time and space, with no man or idea your master, with nothing you need to do, nowhere you need to be, everything just –
Choice.
How wonderful!
How delightful!
How PERFECT!
And really –
Wasn't this what you always WANTED, to be free to wake up each day and just –
Float?
It's certainly INCREDIBLE, in theory.
But the problem with theory is –
At some point, in order for it to become real and VALID?
It has to be tested.
It must be tried on for size.
We GET to fucking WEAR it.
And what you're noticing – be honest now! – in testing this theory out, this theory of floating and freedom and meh –
Nothing PRESSING –
Is that it's, well, hmmm.
Somewhat boring.
Somewhat blah.
You're LANGUISHING.
And the snap, the crackle, the POP, you once had?
Nowhere to be fucking seen.

In it's place?
A vestige.
A shell.
A capsule.
Devoid of, well, anything particularly noteworthy, really, because what is there actually to SAY?
About one who just –
Floats.
On by.
Like a wisp of cloud.
A feather in the breeze.
An idea which once was.
But never actually came to be, because how DOES an idea come to be except by virtue of PUSH and HUSTLE and YES and LET'S FUCKING GO and most of all freaking FOCUS and INTENT?
Certainly an idea worthy of TALKING about, a concept of merit brought to LIFE, does not COME to life without some fucking inTENT.
Does it?
So we really have to wonder –
(If not ask, if not DEMAND!) –
What all of this FLOATING, is for?
What is it precisely that you're running from? By failing to wake the fuck up and GO ALL in like you once upon a time swore you always would?
What is it you imagine you're GAINING, by turning your back on the adrenalin, the push, the CHARGE, which made you –
You.
?
What is it you think it's in AID of, this idea that in order to be more, receive more, have more or somehow magically DO more, you should first be less –
Of you.
?
It makes no sense.
You're making no sense.
And the world around you will CONTINUE to make LESS AND LESS FUCKING SENSE –
So long as you insist upon continuing to just FLOAT on by –
Down the river of life –
A branch in the stream –
Suddenly scared to make fucking CHOICES and then RUN LIKE A BAT OUT OF HELL TO DO WHAT IT TAKES –
To bring those choices to life.
There was a time – don't you recall? –
When nothing would stop you.
When you were DETERMINED.
When going all in meant you WENT THE FUCK ALL IN.
You would do what it TOOK.
No matter WHAT it took.
UNTIL it took,
AND THEN YOU'D KEEP GOING.
NOTHING was going to stop you!
Fuck sleep!
Fuck needing to pause!
Fuck sitting down, considering, breaking bread slowly, WAITING!
FUCK ALL OF IT.
You looked at those who PONDERED, who DELIBERATED, who need to first READY themselves and you threw your arms up in SCORN.
And then you GOT BACK INTO THE FRAY.
You knew who you fucking WERE.
You didn't NEED the things which everybody seemed to think they needed in order to even be able to BREATHE.
You had ZERO FUCKING DOUBT in your mind that you were born to run this thing, and you wanted it badly enough to damn well DO it.
So you got tired, so what; you kept going.
So you wanted to fall apart and cry sometimes, so what, you kept going.
So you were literally crashing and burning and down and out sometimes, so what, you had a massage, dusted yourself off, bent your head for a moment and then KEPT FUCKING GOING!
It was only what you were BORN for.
And then somewhere along the way –
(And you struggle to even remember how this HAPPENED, don't you?! I know) –
You gave in.
You BOUGHT in.
You FOLDED LIKE A MOTHERFUCKER.
And you actually becamse –
(And I'm SO sorry to have to say this; it may be the WORST THING I'VE EVER SAID TO YOU!) –
ONE OF THEM.
You bought in to the myth of slow.
You bought in to the myth of less.
You bought in – gasp! – to the myth of BALANCE.
You started to slow down.
You told yourself you need more sleep.
You convinced yourself to REST.
You promised yourself that by letting go of the need to do ALL THE THINGS and rule the WORLD, and all at ONCE, WITH bells on, you could live a better life,
A happier one.
And even (and this is where they TRICKED you!) one of greater flow.
WELL.
HOW'S THAT WORKING OUT FOR YOU THEN?
How IS that whole thing about how you convinced yourself to NOT BE YOU working out for you then, hmmm?!
I wonder.
I REALLY fucking wonder.
And here is what else I wonder:
I wonder when it is that maybe you're going to wake the fuck BACK up again, slap yourself about the face, pour a MUCH NEEDED bucket of cold water onto your own HEAD, and GET BACK TO FUCKING WORK?!
The work of being YOU.
The work of DOING the work.
The work of doing ALL the things your heart dreams of and demands.
All at ONCE.
NOW.
And faster than what ANYBODY ever thought possible.
I wonder …
I wonder when you'll realise that the ONLY thing you needa be doing less of –
Is acting like THEM.
NEVER fucking forget:
YOU'RE NOT LIKE THE OTHER ENTREPRENEURS.
YOU'RE NOT LIKE THE OTHER DREAMERS.
YOU'RE NOT LIKE THE OTHER HEALERS.
YOU'RE NOT LIKE THE OTHER MESSENGERS, REVOLUTIONARIES, TRANSFORMATIONAL LEADERS.
YOU'RE NOT LIKE ANY OF THEM.
You were born for more.
You were born for the PUSH.
FAST and GO and I'M GOING TO DIE AND THEN I DIDN'T is what EXCITES you!
Stop trying to be okay with –
A life you have to try and be okay with –
Because THEY say it's how it's meant to be.
Or because you think that if you don't slow the fuck down or some bullshit that you're not SPIRITUAL enough, GOOD enough, WORTHY enough.
You ALWAYS got off on the push, the thrill, the charge, the BLOOD IN YOUR MOUTH.
So instead of looking around and trying to figure out how to be MORE LIKE THEM because you got tired or stressed out once or twice and bought into the BULLSHIT that this must mean you're doing it wrong …
BITE YOUR LIP TILL IT BLEEDS AND GET BACK TO WORK.
Harder.
FASTER.
ALL the fucking way in.
THE WAY IT WAS MEANT TO BE.

Or?
Better load up the Xanax now, 'cause you're about to embark FULLY on a life you'll never ever EVER be able to breathe in.
YOU breathe when you're going so hard you can't.
THAT'S ALL THERE IS TO IT.
Period.
Amen.
The End.
Oh, and also?
Life is Now. Press.Fucking.Play.
Kat
Life is Now. Press Play.
Kat x

PS
I want to help you to build a business you LOVE, and that meets your every want and desire, in a real and true way, whilst also resulting in you making a LOT of money, fast, and impacting a lot of people, also fast, in the way you know you were born for!
My most transformative 1:1 intensive EVER … shifting people into EPIC income and success since 2016 is back, for the first time in 2019! I'm so excited to bring this signature transformative work back!
Rich Hot Empire!
Work With Me for 6-Weeks Personally to Grow Your Perfect Cult Tribe, Create and Launch Your Low-High End EMPIRE, and Set Up Multiple Recurring Income Streams to Take You to Multiple 7-Figures and Beyond, Doing What You Love!
This round is even more special as I will be re-recording all original content, with you there live with me and alongside me AND you will also receive all original content; the exact trainings which has made this program my most successful ever, with clients repeatedly saying they achieved more in 6 weeks with me than they had in 2 YEARS beforehand! This work is for entrepreneurs at ANY starting point, as it's about who you are as a person not where you're at. I've had clients anywhere from total start-up, to already doing 500k+ / year go through Rich Hot Empire and all who have done this work have gone to a level of income as well as alignment and FLOW which they couldn't previously even imagine!
6-week personalised intensive high level mastermind
Weekly group training and support; multi-media training: visual + audio
'Done for You' Templates and Step-by-Step Worksheets
Personalised 1:1 coaching included, plus DAILY unlimited 1:1 access
My personal hand on your business success
Weekly group coaching call and hotseat with my other private clients
24/7 mastermind forum, networking and support
Very limited spaces
Results guaranteed
Not for everyone
STARTS THIS MONTH!
I'm so excited to do this work with a small group of badasses who are willing to SHOW UP FOR THEIR SOUL no matter what. To walk away from all that is not serving, not actually working, not FILLING you. And to all yourself to bring your truest desires to life. If that's you, or you've felt the call to work with me at this level, PM me now. Bonuses and fast action-taker investments apply to all successful applicants, but for the first 5 to say yes there is a very special $2000+ bonus specific around Soul Shifts & Money Makin', and which, in and of itself even before we begin RHE will have shit changing for you FAST.
Apply via PM only. I can't wait to speak with you!
PPS
HAVE YOU JOINED PURPOSE PASSION FLOW ACADEMY?
My 'Going Fully Quantum' training will break down ALL of what we've discussed today, and teach you the finer details and finesse of it, as well as exactly what needs to be true for you to APPLY it, not only into the practical actions you need to create THAT money flow and THOSE results, but also in terms of ALL the energetics of it, especially the 'being and non-being' around dropping in to superflow so you can be shown, create, receive, AND of course the being around not being one of those people who just can't seem to choose faith and are ruled by fear. We'll also talk about creating and integrating the exact wording, beliefs, emotions, energies YOU need for all of this to switch effortlessly for you, as you've always known it would.
In other words: EVERYTHING you need to know to go fully quantum, and double your income in 30 days or less, or whatever else you choose!
Where will you find this training?
Why, it's one of the very first training in 'Remembering Who You Always Were', which. is our June intensive for Purpose Passion Flow Academy, my SUPER low-cost monthly membership mastermind!
And this training?
Will change your freaking reality. Well – it will REMEMBER it.
It's all available to you gorgeous.
You know this already.,In the quantum it is DONE. And in Purpose Passion Flow Academy, and especially our June intensive 'Remembering Who You Always Were'? We gon' done do it.