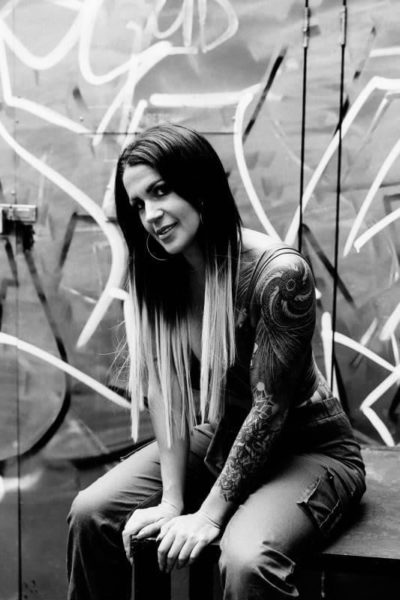 Purpose
THE MOST COMFORTABLE PLACE FOR YOU IS ON YOUR THRONE
For so long, I felt as though stepping into my higher level self, the me who I could see and feel the vision of but yet didn't at all feel ready to be, was going to be HARD.
Did I have what it took, not just to BE that person, but, well, to BE that person!
Just imagine the upkeep! (I thought to myself).
That's a helluva lot of WERK … to get there, to stay there, to maintain the 'good-enough-ness' of being there. To play at that level!
I didn't just feel unsure as to whether I really inherently had it in me, was born for that, but I felt unsure as to whether I could endure the hardship which was surely required to be appointed, and activated, as the Queen.
What I didn't know was so motherfucking simple that it takes my breath away now to even THINK of:
The higher levels are easier.
The higher levels are EASIER!
The higher levels are motherfucking easier, and literally the most comfortable place of all for you to be, you who were born for it and KNOW it – ?
Is on your throne.
Now!
By comfort, I do NOT mean you gonna be kicking back with robes and a crooked crown on, while nubile young folks feed you grapes and you peer whimsically out at your loyal worshippers.
(Does anyone else have an image of Snoop wearing mink in their heads right now?!)
Sure, maybe there's a little of that 
😉
WHY WOULD THERE NOT BE?!

Haha.
By COMFORT, I actually mean doing the work, all the work, of being that Queen you, which of COURSE means there will be things to learn through, stretch through, grow through, be an EXAMPLE through. And so on. By definition, some of the being-ness of being your QUEEN self, is gonna be confronting!
Scary!
And you may like to resist, for a lil bit. Until you remember who you are 
🙂
But why it is still COMFORTABLE –
even as it may that you at times want to tear shit up and scream to the heavens –
Is because it is WHERE YOU ARE MEANT TO BE.
And until you take your seat in the place where you were always meant to be –
Your life is going to feel itchy and scratchy as fuck, like it doesn't fit.
THAT IS BECAUSE IT DOESN'T FIT.

Have you ever noticed how, when you're not in alignment on a particular thing, there is a pervasive sense of anxiety which you just can't shake off?
You try and distract from it, or hide from it altogether, with numbing behaviours, sabotages, shadow businesses, even!
But until you finally get your shit sorted in that area, and say yes to being who you know you must –
You may even have great money flow, or success in other areas!
You STILL feel as though you can't relax.
Well, imagine this effect multiplied to the extent of it being your entire LIFE which is off!
It's all very well to create the dream, and live it, and have all and sundry marvelling at how badass and accomplished you are –
But it doesn't really mean jack shit if it is SOMEONE ELSE'S DREAM!
I can tell you from personal experience –
That continual niggle, anxiety, ache, fear you feel?? That is your soul SHOUTING at you that you are killing it, and not softly at all.
It's a red flag all day every day reminder from God Himself that THIS IS NOT WHAT YOU CAME HERE FOR.
Be glad of your anxiety, your sadness, your worry, your inability to focus, and be present.
Be God damn thankful for the continual pull back to truth.
And then DO SOMETHING ABOUT IT.

This whole entire time you've been waiting to be appointed, activated, ready, crowned.
This whole entire time you've been thinking it will be scary when you finally begin that climb, and that you might not have it in you, or want to!
This whole entire time it has been the way of EASE, and flow.
And this whole entire time?
It's been up to you to say when.
Guess what?
Don't forget –
Life is Now. Press Play.
Kat x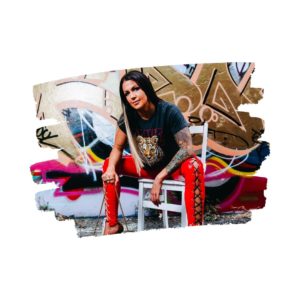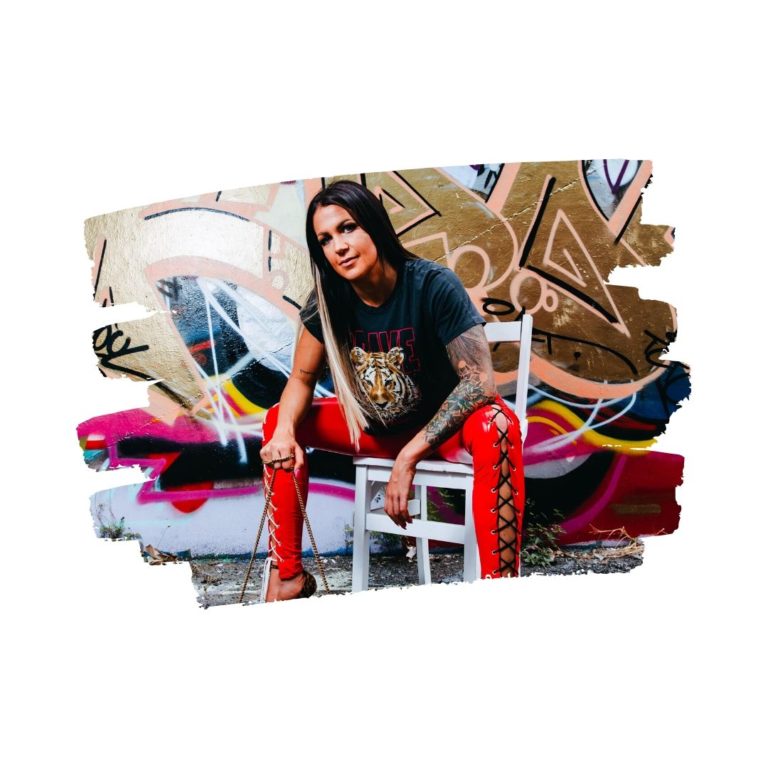 P.S.
I decided, once upon a time, to make $100,000 in a month! I kept on deciding! It took a little time … (far less than I thought, actually, in the end) … but it happened.
Since then I have decided my way up to over 4x that per month.
I have produced this level of income at The Katrina Ruth Show for nearly 5 years now. (6-figure months and eventually, starting 9 months after the first 6-figure month, multiple 6-figure months. Consistently!).
I have also mentored countless badasses in the online (and offline!) space who have, during the time mentoring with me, and / or afterwards, achieved this 'milestone' income goal as well.
I am known in the entrepreneur world for flicking the damn switch for the called ones.
One of said called ones asked me a week or two which of my existing courses would be most helpful for understanding the mindset of myself and my clients who have hit and surpassed the 100k per month goal! Understanding the mindset as well as the strategy, or whatever else was part of it.
I said I'll have a little think about that … and then instantly I thought – "huh! Why do I not have a course on that! That would be a GREAT course!"
Guess what?? I NOW HAVE A COURSE ON THAT! Well .. it opens officially tomorrow! But there's a sneak attack secret-y sort of thing happening already.
>>> The 100k Per Month Formula just opened for registration! <<<
For the Entrepreneurs Who Were ALWAYS Gonna Run the Damn Thing!
10 modules (all new live content)
11th bonus one (duh)
3 insane extra bonuses (one is an entire brand new course on finding and building your Soulmate Team .. I'll be launching this after THIS, at $199, but you get it free in the 100k Per Month Formula!). Another is an entire 30-day mindset course on 100k+ mindset, with daily journal prompts. Yes, this is a BONUS, in addition to the 10 modules + 1 + (did I mention!) Q&A hotseats and more with me.
I am so excited for all of this!
People have been signing up already. I may have done a secret sneaky stealth launch to a few peeps, and they hopped RIGHT on, especially when they saw how freakin' wow the vibe was not to mention OH – the VIP / Super VIP options. You gotta keep your eyes peeled!
Full Sales Page + Success Stories + ALL the Vibe of the 100k Per Month Formula coming in the official launch May 28! Join Now in the Secret Drop and Receive the 'Stealth' Bonus … this extra bonus goes away once the launch officially goes live tomorrow!
Shhhh deets below:
Time to decide freakin' bigger baby.
It's go time.
LET'S GO.
Amen!