Purpose
THE REAL THING NEVER STOPS BURNING, AND IT WON'T GO AWAY
Once you hit upon the real thing, the you thing, the thing you've always known it would be about but yet never dared to dream could be so good, could maybe even never be REAL, it will continue to burn stronger –
And stronger –
And stronger still.
Your interest, desire, yearning, NEED, may at times appear to ebb and flow, but really when you look back you'll see that a lot of the times it was 'ebbing' you were just avoiding, and that overall? It's really only grown.
And while you've run here and there and everywhere giving your time and attention to everything else BUT your true thing, it's never stopped tapping you on the shoulder from within, and reminding you –
Hey hey.
It's not that, it's me.
Hey hey.
You're hiding, still.
Hey hey!
You heard it the whole time of course. But instead of listening to your heart, your soul, your ultimate sovereign BEINGness, you used your head and you said no:
That doesn't make sense.
And no,
That couldn't work.
And no!
You can't make money like THAT, and also, just so we're clear – I am not GOOD enough for that!
And so you pushed it down, yet again, and you turned away, yet again, and you gave your LIFE, yet again, to the stuff which 'should' work, which 'could' work, which they told you (so long as you do it right, and JUST so!) WOULD work.
Purpose right there the whole time.
Knocking at the door.
WAITING for you to enter.
But – and here is what it seems perhaps you forgot to realise – never EVER forcing its way in.
See the thing about purpose is, it will never MAKE you say yes to it, nor too will soul.
But what will happen is this:
The burn will only increase.
The desire will not fade.
The YEARNING will become harder to plug up with other shit.
And eventually? You'll give in.
Maybe what you're scared of, along with your stuff of not being good enough, worthy, or ready, is that when you DO give in to what's calling you, you'll get sick of it, like you have with most everything else.
Well, here's the thing –
You never get tired of your truth.
You never weary of your soul work.
The desire for anything that is ACTUALLY YOURS only grows stronger!
And that's the test, isn't it?
At the moment you're giving your life for a whole bunch of bullshit that can barely sustain your interest through a DAY, let alone a lifetime.
Telling yourself that you have a problem with motivation, or discipline, or organisation, or being a proper grown up!
No girl, no.
And, as a result, blocking life from saying yes to you.
That is some stoopid shit.
Remember –
Life is Now. Press Play! 
Kat x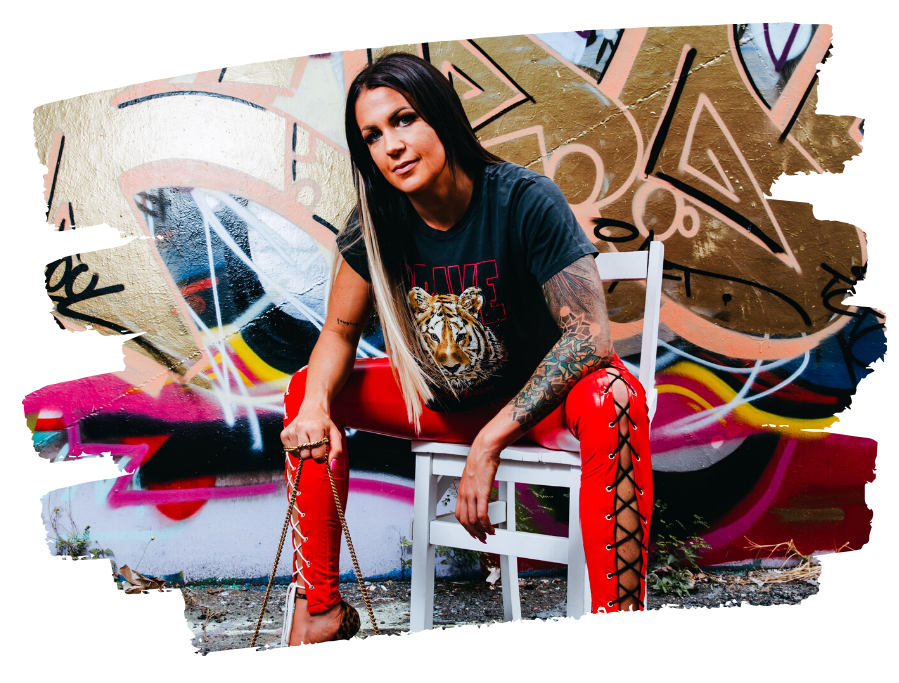 PS.
I am so so excited for next week, and our official kick off! I can feel the buzzy vibrant alive energy of it already!
I'm talking about my all new low cost mastermind, The Screw the Rules Mastermind, which starts next Monday!
https://www.thekatrinaruthshow.com/screwtherulesmastermind/
If you've been waiting for someone to affirm what you DEEPLY fucking know, which is that MASSIVE money results, MASSIVE impact and legacy, CONTINUAL flow of EXACTLY the clients and customers you want, exactly the kind of audience you want, and being surrounded by badasses and a mentor who GETS you … is on the other side of you going FUCK it, I'm all in on doing the work I came here to do in the way I came here to do it, right down to the final dot point on ANY of it … all while enjoying continual FUN, adventure, and just a PLAIN GOOD FUCKING TIME with it all …
THIS IS ME TELLING YOU.
Screw the Rules baby. YOU NEVER BELIEVED IN 'EM ANYWAY.
https://www.thekatrinaruthshow.com/screwtherulesmastermind/ to know more, and then message me to talk.