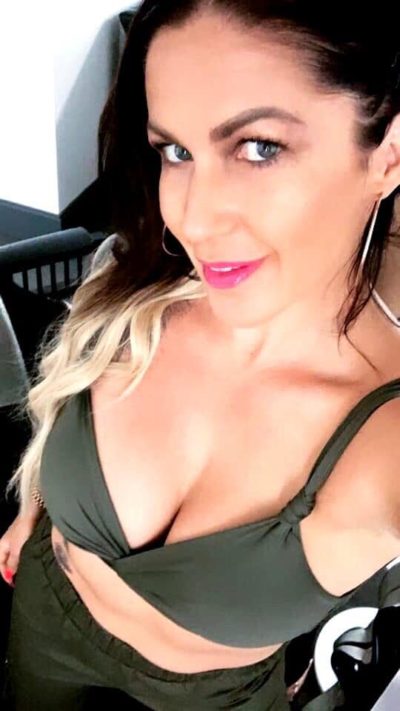 Purpose
IF YOU'RE TRULY A QUEEN … AND I KNOW THAT YOU ARE … WHERE ARE YOU STILL NOT OWNING YOUR QUEENDOM
There was a time when nobody knew who I was, I didn't stand out in the crowded online space at all, I was one of a sea of masses, and trying just like everybody else to figure out how to climb ahead, just a little.
At my core though, even as I struggled with self-doubt and uncertainty, questioning every part of my own worthiness, I knew that this was bullshit and that in actual fact I absolutely had what it took, indeed WAS what it took, to run the damn thing.
"I should be in charge here", I thought to myself. "Or at least, say, one of the top 5 most well known women in this space".
It wasn't something I just SAID to myself, it was a soul contract that I made with myself in that moment, a vow was offered and I said "I do".
"Yes.
I do accept this role that I've always known was mine, would be mine and should be mine, was ALREADY mine, and now I shall just, well, become it".
And then I did.
In a heartbeat, in the blink of an eye, everything changed, because I WOKE UP AND STARTED ACTING AS WHO I ALWAYS HAD BEEN.
I changed nothing in my strategy.
Nothing in my daily actions or behaviours.
Not a single thing was adjusted from the outside looking in, and yet, within less then 5 weeks of that moment I BECAME somebody.
It seemed as though everybody now knew my name, and meanwhile an additional 40k or so had just plopped itself into my reality out of nowhere, as if by magic, CONFIRMATION that when you step up and act fast as the you who you were always meant to be, life will act fast in return, almost as though – (imagine!) – IT WAS JUST WAITING FOR YOU TO FINALLY GET WITH THE DAMN PROGRAM.
Fast forward 7 years from that point is inarguable, to anyone in this space, that I am one of the highest reigning Queens of this space, but don't you see?
I created all of that in an instant, which is to say that I finally just BECAME the me who I was waiting to be.
But no –
Nothing was DONE differently.
It was all just a matter of finally being sick of my own bullshit about NOT being where I wanted to be, and realising that the only way to get there was gonna be an internal shift, a decision, a choice, and then boom – done.
Life becomes very simple when we're honest with ourselves about who we really are, who we know we were always meant to be and indeed right now COULD be if only we'd put aside our fears, our doubts, our nonsense about 'how', and just be it.
On a very tiny level, being that next level QUEEN you may mean that some things are done a little differently.
Maybe right now, for example, you're doing things which technically should be somebody else's job, and so you can make some adjustments, reserve your energy and time for only the things which the Queen herself must do.
But really –
Meh.
It's not about that.
The truth is that the Queen can get down on her hands and knees and scrub the floors, wipe a child's nose, bathe another's feet, if she so desires, the things we DO don't dictate who we ARE.
But who we are definitely dictates the outcomes we have, what we create, and how life shows up for us.
So again I will say to you –
If you're truly a Queen –
and I know that you are – 
Where are you STILL not owning your Queendom?

I would suggest to you that it's got NOTHING to do with what you're doing or not doing and everything to do with how you are BEING, because baby?
Your Queendom is in your certainty.
It's in your boundaries, which are absolute, and clear, and 'just so'.
It's in what you stand for.
And rail against.
It's in the way you breathe, and move, and ARE, it is an EXPECTATION thing, and here is what it is most of all, and that the reason most women will never have life treat them this way:
It's in how you see yourself.
Others can only ever see us,
the way we see ourselves.
LIFE can only ever meet us,
So if right now you're struggling, you don't have what you want, you're floundering in a sea of masses, you're trying to figure out how to be different, stand out, get ahead, be SEEN –
For the love of God.
Stop fucking worrying about your funnels, your landing pages, your strategy, it's NOT that.
It doesn't fucking matter.
It doesn't fucking matter.
It DOESN'T
FUCKING
MATTER.
Not ONCE in all my years doing this, and in all my years mentoring QUEENS who then took their rightful place at the helm, have I seen a SINGLE person get to where they wanted to be with money –
Audience –
Or ANY of it –
Because they nailed down the perfect fucking strategy!
Not ONCE has someone said "wow, Kat, that adjustment to my copy / marketing / whatever brought me in X new high-end clients / a 100k launch / etc".
Not once!
ALWAYS –
EVERY time –
EVERY single time – !
"I dropped my stories.
I decided I was done.
Enough was enough.
I said what I really wanted to, needed to.
I finally honoured my soul.
I DECIDED I WAS UNAVAILABLE FOR ANYTHING ELSE.
I DECIDED".
If you know you're a Queen –
and I know that you are –
but you're somehow STILL not there, not being seen that way, not getting results that way –
Where have you still not decided?
And where are you not seeing your SELF?
Think on that.
And straighten the fuck up accordingly.

Remember – 
Don't forget –
Life is Now. Press Play.
Kat x

PS
Ready to lock in the actual freakin' target of being that next level you with your MONEY??
This is the most powerful thing I have EVER created for you on this topic. One time only all new live, 6 weeks with me. There are literally only a handful of people on the face of the planet who have created the financial reality that I have from SOUL, and by saying a big 'fuck you' to all the rules. Not only that, but also consistently HELD it, for years. And NOBODY who also understands the energetics and quantum side of it in the way that I do, and can teach it in a way that IMMEDIATELY makes sense, and is absorbed into your being.
Work with me and the switch WILL flick for you, that's just how it is.
And now, for the first time ever, and ONE time live only, I'm gonna teach you all of it.
The practical.
The mindset.
The recoding of beliefs, patterns, conditioning.
AND the energetics.
This changes everything.
ALIGNING TO YOUR NEW MONEY NORMAL!
6 Weeks with Self-Made Multi-Millionaire Katrina Ruth to Completely Rewire Your Money Beliefs, and Uplevel Your Financial Reality, Now!