Thekatrinaruthshow.com
THE 25-MINUTE A DAY PRODUCTIVITY FORMULA: HOW TO ACHIEVE EVERYTHING YOU EVER WANTED, IN BUSINESS AND LIFE, IN 25 MINUTES A DAY
This is a book about excess and speed.
A book about GOING TO EXTREMES to live your dreams, although when you read it you'll see that actually? It's about kinda 'cheating' your way there. Success is so much easier than what you think!
It's written – perhaps for you, but let's see now – by someone who categorically believes in PUSHING. In being what most would call 'obsessive'. In chasing down her dreams like a woman with mad abandon and a willingness to do WHAT it takes, for as long as it takes and NO MATTER WHAT.
So if we're going to go on this ride together, I'm going to have to ask you to be okay with me PUSHING you.
And when I say pushing? I mean coming at you like a bat outta hell about ALL that you are capable of, if only you'd wake the fuck up and give yourself a real fucking SHOT.
Because right now?
You're barely even crawling baby.
You're DRIFTING through life, occasionally having a crack; if by having a crack you mean dipping your toe in the water of possibility.
Well – enough is enough.
The truth is you CAN have it all, COMPLETELY on your terms, in business and life, and you CAN HAVE IT NOW.
But if you want it then honey YOU are going to have to step up and claim it.
And here's what else: this is no time for pussy-footing around. Life is passing you by and we've a lot of ground to catch up. Add to that the fact that (let's be honest!) you don't exactly want to turn your every waking moment into DOING SHIT, and you'd very much rather you didn't have to wait any longer to get to your dreams; thank you very much!
You've waited long enough, and now that you're FINALLY ready to commit all out? Well why the heck wouldn't you want to get to ALL of it, as fast as possible if not sooner, and in just minutes per day.
The incredible thing?
YOU FUCKING CAN.
Most people have zero to NIL clue about just what their true potential is and just how FAST it can be to completely transform your life if only you're willing to DO THE FUCKING WORK.
Most people, since we're being honest and all, would actually be terrified of the whole concept. Let's face it! But you … you're here because you want something.
You want MORE.
You want it ALL.
And you want it NOW.
So if you're ready to rev things up a few hundred notches? Then let's begin!
We've got a lot of work to do, fast!
in The 25-Minute a Day Productivity Formula we will cover:- 
10 Ways to Discipline Yourself to Do the Motherfucking Work
Why Less is MORE and No You Should NOT Extend the Timer!
When Fear's Got You by the Short and Curlies
What if What You Do Sucks?
What Are You Waiting For?
Remember –
Life is Now. Press Play! 
Kat x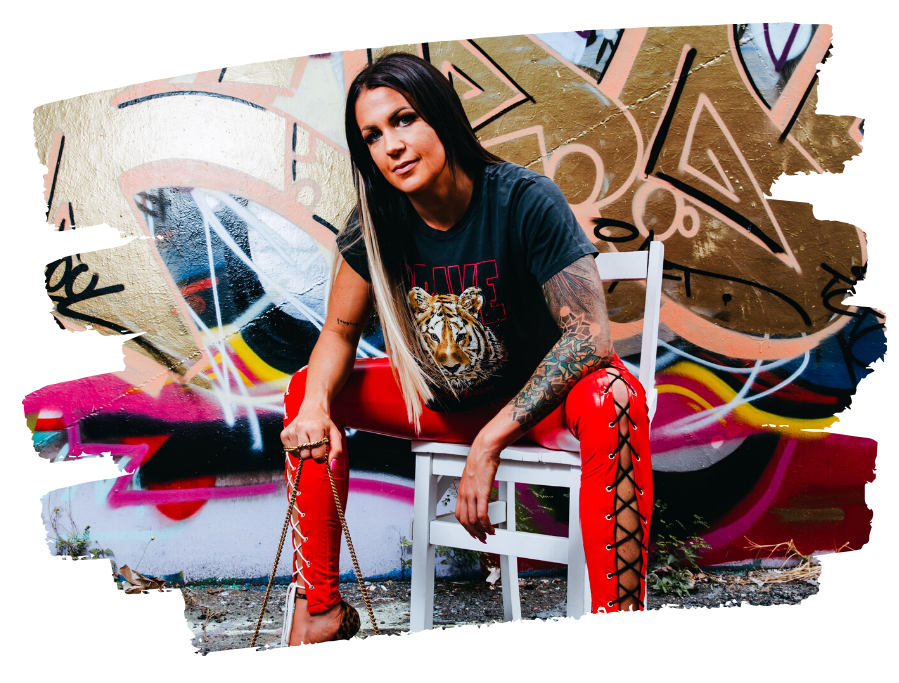 PS.
– dreamer. wanderer. soul led creator. One who was born for MORE.
I'm creating my new course, Big $ollar Energy, for the one who always knew she is here for millions,
to make it. To impact them. To create. And to LEAD.
Big $ollar Energy
The Money & Expansion Course for the Soul-Led Wanderer Who KNOWS It's Time to Go All in on HER,
and Let the Damn Receiving Take Care of Itself. The Way it Was Always Meant to Be.
Which means?
Identifying and releasing everything that gets to go, from the way you're thinking you need to do shit now, to the purposeless bits of the push or biz that it just don't need to be about, to the hidden junk in your psyche that gets to go.
>>> It's not about the do. The push. The win. When who you are when you only go within naturally PLACES you at the top,
but of the right fucking mountain.
The one that was always YOURS.
And then you finally WENT there.
Here's the thing, for us, about allowing an expanse of RECEIVING.
IT HAPPENS WHEN WE GO TO THE PLACE WHERE IT JUST IS.
And always was.
Class starts LIVE on Monday May 24, however early access + Big $ Energy vibes will open from Monday May 17 in our Telegram chat + join now bonuses are open already!
www.thekatrinaruthshow.com/bigdollarenergy
> it's time.