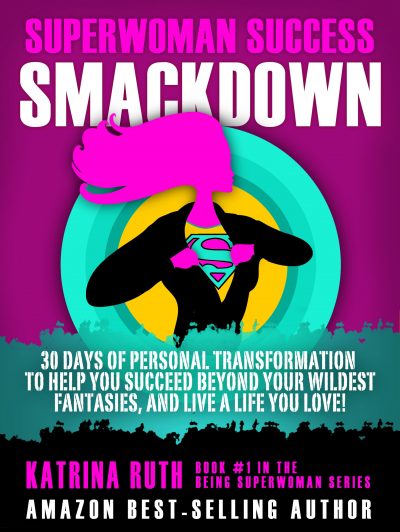 SUPERWOMAN SUCCESS SMACKDOWN
30 DAYS OF PERSONAL TRANSFORMATION TO HELP YOU SUCCEED BEYOND YOUR WILDEST FANTASIES, AND LIVE A LIFE YOU LOVE!
Why This Book? The Return of the (True) Superwoman.
One of my clients recently quit her full-time government job, grabbed her laptop and an oversized backpack, and headed to the Bahamas to meet me for a few days for a business retreat before officially embarking on the 'laptop life'. She's has no plans to return home in the immediate future, and why should she? Her business is all online and she can LIVE location free!
Another client, after 7 years of arduous study and a few more working, quit his job as a BRAIN surgeon so that he could go and follow his true dreams.
Another still, finally put her true message and voice out there instead of playing small and not only became a best-selling author as a result but was flooded with messages and new business as a result of the truth she shared about how she 'really' made it.
These are just the stories that pop to my mind right now as I write – if I were to sit down and write a comprehensive list of everything I've seen people achieve over my past decade and a half in business, it'd fill this entire book! I've seen my clients:
Go from being obese or severely overweight to being so in shape that nobody can even believe they never were.
Turn bankruptcy or extreme debt into financial success that is also based on doing what they love.
Create steady passive income upwards of 2k a week.
Turn a stale and tension-filled relationship into a happy one once more … (Or in some cases leave a stale and tension-filled relationship).
Sign client contracts as high as $75,000.
Start new businesses after dreaming about it for years.
Launch programs, products, podcasts, shows, themselves.
Finally start prioritising the stuff that matters to them and enjoy the unbeatable outcome of living a life of VALUE … and usually a significant income boost as a nice side effect of this!
Go from being unhappy, stuck, and unsure, to feeling purpose-filled, passion-driven, and living with absolute flow.
Travel – in style! – To amazing parts of the earth, easily affording to do so.
Identify and then go out and MAKE HAPPEN their ultimate dreams for ALL areas of their business and life.
If you WANT it all yes you have to be willing to go GET it all. You have to also be OKAY with being a modern-day 'superwoman' in the sense that many will believe you're pushing too hard, working too hard, going too 'all out' and why don't you just sit back and watch TV, the news, 'relax' … ! What they don't realise, and perhaps you yourself have not yet thought of, is that it's not about burning the candle at both ends in order to do a bunch of stuff that doesn't actually matter to you.
A TRUE superwoman knows exactly what matters, she does it even though it might be scary, even though at times she doesn't know how or where to start, even though she doesn't FEEL like it, and she is able to LET GO OF all the other stuff that would otherwise occupy her mind and time.
She does what COUNTS.
She MAKES it count.
She chases her DREAMS.
ALL of them … this is NOT just about 'work'.
She lives with PURPOSE and according to her VALUES and she FOREGOS many of the things that most people accept as 'normal' and 'just how it is'. She refuses to accept that life has to be ANY certain way except for the way which SHE would truly desire it to be.
So yes! She has the body … if she wants.
Don't forget –
Life is Now. Press Play.
Kat x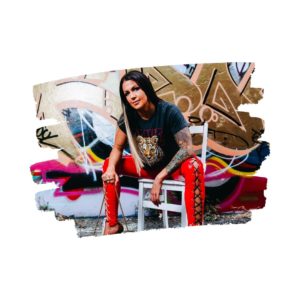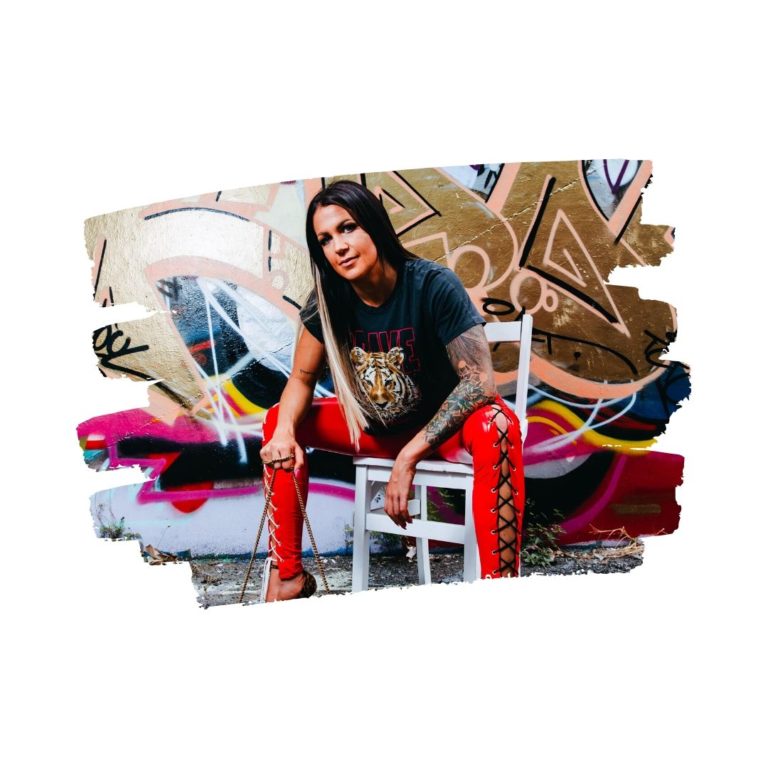 P.S.
I decided, once upon a time, to make $100,000 in a month! I kept on deciding! It took a little time … (far less than I thought, actually, in the end) … but it happened.
Since then I have decided my way up to over 4x that per month.
I have produced this level of income at The Katrina Ruth Show for nearly 5 years now. (6-figure months and eventually, starting 9 months after the first 6-figure month, multiple 6-figure months. Consistently!).
I have also mentored countless badasses in the online (and offline!) space who have, during the time mentoring with me, and / or afterwards, achieved this 'milestone' income goal as well.
I am known in the entrepreneur world for flicking the damn switch for the called ones.
One of said called ones asked me a week or two which of my existing courses would be most helpful for understanding the mindset of myself and my clients who have hit and surpassed the 100k per month goal! Understanding the mindset as well as the strategy, or whatever else was part of it.
I said I'll have a little think about that … and then instantly I thought – "huh! Why do I not have a course on that! That would be a GREAT course!"
Guess what?? I NOW HAVE A COURSE ON THAT! Well .. it opens officially tomorrow! But there's a sneak attack secret-y sort of thing happening already.
>>> The 100k Per Month Formula just opened for registration! <<<
For the Entrepreneurs Who Were ALWAYS Gonna Run the Damn Thing!
10 modules (all new live content)
11th bonus one (duh)
3 insane extra bonuses (one is an entire brand new course on finding and building your Soulmate Team .. I'll be launching this after THIS, at $199, but you get it free in the 100k Per Month Formula!). Another is an entire 30-day mindset course on 100k+ mindset, with daily journal prompts. Yes, this is a BONUS, in addition to the 10 modules + 1 + (did I mention!) Q&A hotseats and more with me.
I am so excited for all of this!
People have been signing up already. I may have done a secret sneaky stealth launch to a few peeps, and they hopped RIGHT on, especially when they saw how freakin' wow the vibe was not to mention OH – the VIP / Super VIP options. You gotta keep your eyes peeled!
Full Sales Page + Success Stories + ALL the Vibe of the 100k Per Month Formula coming in the official launch May 28! Join Now in the Secret Drop and Receive the 'Stealth' Bonus … this extra bonus goes away once the launch officially goes live tomorrow!
Shhhh deets below:
Time to decide freakin' bigger baby.
It's go time.
LET'S GO.
Amen!