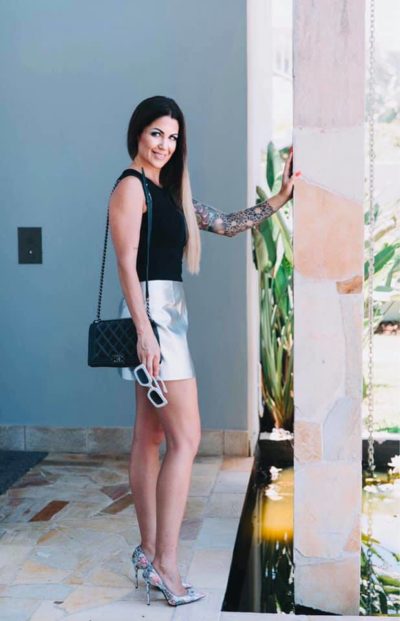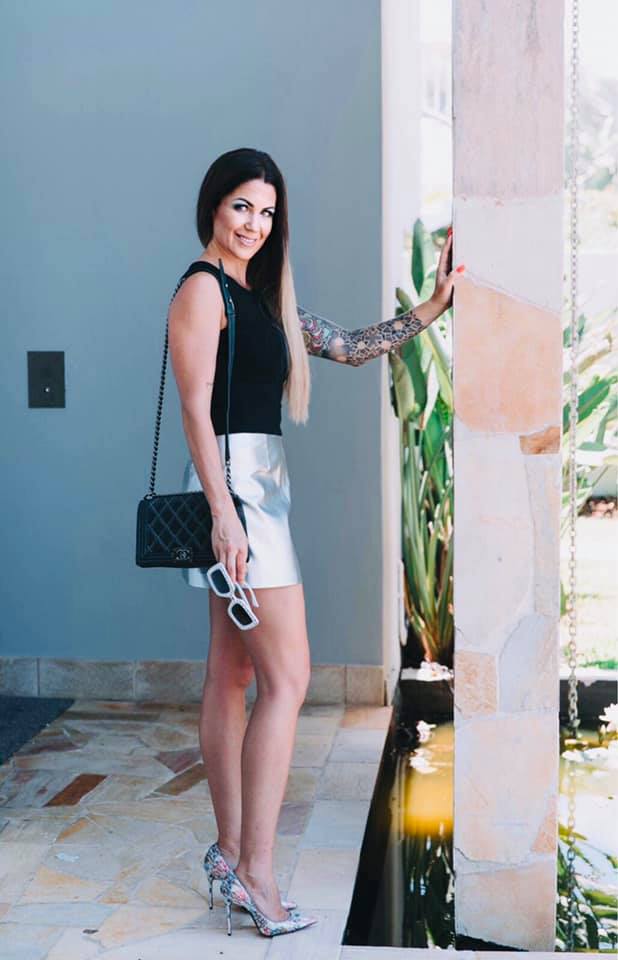 The way to know how to do anything, end everything, and always choose the RIGHT thing, for you, is to stay connected to your highest self and always act from a place of BEING that self.
In any and all decisions in life you have the ability to choose based on what feels good or right in the now – which, for most people means, what are their surface emotions and immediate reactive state suggesting they do – or, what would the choice be if you based it on highest available guidance, and alignment.
In 100% of cases, when your direction is determined by considering the HIGHEST possible alignment, it is correct.
This is true even if it results in short (or long!) term fallout of some kind … which is an obvious reason why the vast majority of people will never learn to act from highest self, and highest alignment, because they don't want to cop the consequences of it NOW. In other words – they're not prepared to do today's work today, in order to create the tomorrow they dream of.
And so they will continue to dream, endlessly, of all of the tomorrows they'll never experience, imagining what life could be life … how grand it would be … how FREE they could be … what they KNOW they're meant to let go of, walk away from, and how THAT would feel … their higher self will NEVER cease to send them nudges, reminders, messages from within, or sometimes straight up slaps in the face to try and bring them on path and yet they just.won't.do it!
It's infuriating to observe this in another person, one who you care about, are close to.
It should be TERRIFYING to observe in yourself, and indeed it is, but part of the problem of course is that mostly – you don't observe it at all.
You push it down, you cover your ears and your eyes and your mouth and scream 'LA LA LA CAN'T HEAR YOU!' into the void that your life has become every time that voice within you tries to be heard.
We ALL have areas where we do this.
If you're human, it's certain there are aspects of your being right now which are not being allowed to BE, simply because you're addicted, attached, and in terror of letting go of the current patterns, habits, behaviours, people, and the things you give your time and energy to; your LIFE to.
Of course no matter how much you push it down, pretend its fine, tell yourself you 'had to' or 'just couldn't manage to today', the truth is you're aware every minute of every day that you're opting OUT of the life you were born for … the next phase which is available for you … the aligned and fulfilled and FREE you who you've got trapped in the wings, never allowed on stage!
It's like a continual ticking of the clock, the countdown timer dropping down down down as you 'la la la can't hear you' your way towards the final bell.
But you hear just FINE, don't you?
You might say 'oh, but I don't KNOW what the aligned thing is to do here' … 'I'm not sure!' … 'how do I know what my soul says?', but I'll tell you this:
THAT is some next level BS.
You CERTAINLY know what certainty feels like!
When you're certain you would NEVER ask for the opinions or feedback of your friends, your family, the dog next door.
When you're certain there is NO need to weigh up pros and cons.
When you're certain there is ZERO hesitation, and there's also no worry about 'how'.
You just LEAP, commit, decide, and let the how take care of itself.
THIS is what it feels like, to act from highest available guidance, and self.
It comes inherent with a quiet knowledge that yes – this is right. Yes – it will work out, even though it may feel terrifying, or crazy! And yes – I can't not.
Of course sometimes the feeling of certainty, and access to soul, to alignment, to source, is fully BLOCKED by surface confusion and also by the fact that you've repeatedly gone AGAINST soul.
If this is the case, you'll need to develop a practice of tuning in.
Of connecting.
Of stripping back the crud which has built up, so that you have ACCESS to receive what's coming through you.
If you're serious about living the right life, this should be a daily practice regardless. And probably the lack of one is exactly why you feel so uncertain, confused, clouded, and fearful, so much of the time!
You might have flashes of clarity and a sense of personal power come over you at times, where you decide 'I'm going all in, just watch me!', and you make wild claims to yourself or the world about how rapidly you're going to change, about how you're quitting your sabotages FOREVER, or how you're going to achieve 'x' by MONDAY, or simply about how this is your YEAR, 'just watch!' –
But we do watch,
And mostly,
Sadly,
Truthfully though,
Nothing changes.
You're addicted to being the you who you allowed yourself to be molded into, rather than the you who you ACTUALLY are and who is still there –
Waiting.
The truth is you were BORN with the blueprint of everything you need to know,
Understand,
And do.
I
T'S BEEN THERE THE WHOLE TIME.

This is why, even though I talk about my deepest work being to help you find who you always were, and then become it, REALLY what it is is a process of REMEMBERING who you always were. And then becoming it. WITH BELLS ON.
For this, there is some excavation required.
Some shifting.
Some releasing.
But mainly –
There is a requirement of committing to a DAILY PRACTICE of tuning in, connecting in, and BEING, simply – in.
In you.
As you.
Connected to you.
Nothing added.
Nothing gained.
Nothing to know.
Or to do.
When you take time for this – even 15 minutes a day, for example, of journaling, of sitting, of writing whatever needs to come out, of letting the harshness of the world you've constructed fade, and soften, of letting yourself let go, and FEEL the truth which waits for you – you start to turn the dial.
Day by day.
Moment by moment.
In the direction of simply BEING CONNECTED.
If you think about it, a high percentage of daily activities for most people DISCONNECT them from soul, from spirit, from highest self, from core.
So you may also want to start changing that … perhaps even make it really easy by just bit by bit changing your entire LIFE, to where even how you make money … do business … do relationships … do self-care … do LIFE … is all just a practice of connecting to soul, and highest self.
If you think about it … it's VERY odd to consciously choose to spend even a minute doing something which disconnects you, or fills you with confusion, fear, and clouded judgement!
But maybe you didn't think about it … at least not consciously 
😉
And maybe that's where to start, isn't it?
To decide to be conscious.
To decide to be the observer.
To decide to wake up.
To decide to look, eyes wide open, at the world you've created,
The world within,
And at what would need to change,
To have them meet up.
Everything you feel and see inside of you is real, you know this, and available, for you.
But that doesn't mean it's ever going to transpire.
That my dear –
Is on you.
What'chu gonna do about it?
Don't forget –
Life is Now. Press Play.
Kat x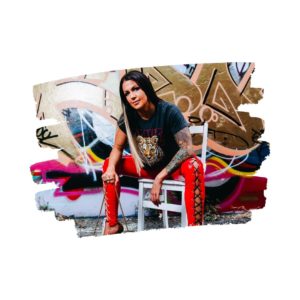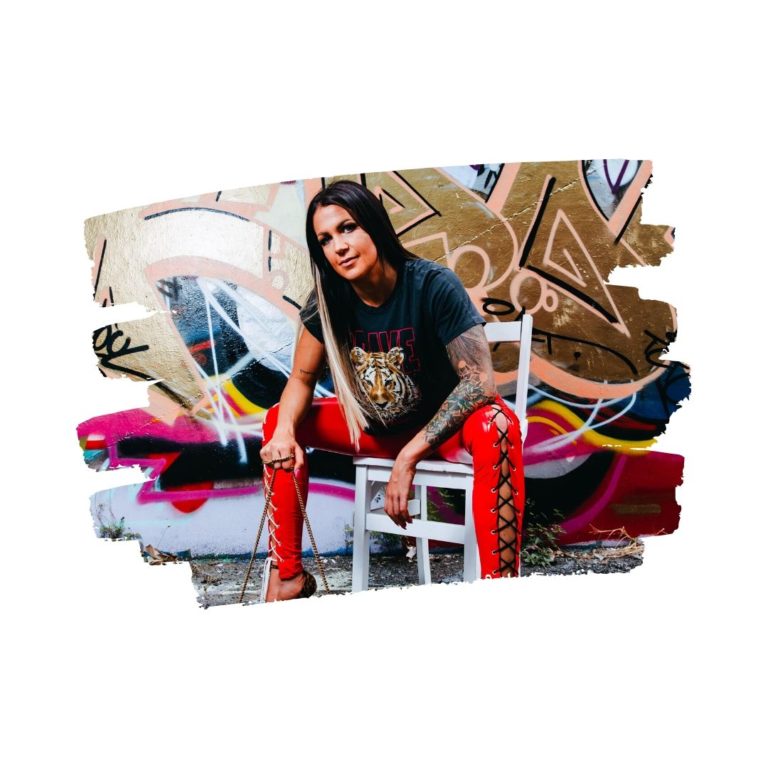 P.S.
Million Dollar Soul Team is here!
An absolute MUST for any entrepreneur who is ready to NOW start saying yes to the one day vision of where they're meant to be!
The Point by Point & Definitive Program on Finding, Building, Training, Empowering, and Flowing With Your Ultimate 'One Day' Soulmate Team, But Now!
https://thekatrinaruthshow.com/milliondollarsoulteam/
Learn exactly, and every step along the way, how I went from solo entrepreneur, to one and then two VAs even up to multiple 7-figures per year, to now being surrounded by the MOST incredible dream team on the planet! Everything you need to know for EVERY step on your journey in this area, plus the ongoing day to day and BTS of all of it! Taught by me AND the #KatNinjas, and includes access to our Standard Operating Procedures, Templates, Systems, and more, that you can use right away in your own biz, even if the entire team right now is, like it once was for me, YOU!
This 4 week program is about SO much more than simply the 'how' of finding, building, training, empowering, and flowing with your ultimate soul team. What it's really about? Getting TF outta your own way, whatever that looks like, to say yes to the business and life you actually came here for.
Come see what I made you, here: https://thekatrinaruthshow.com/milliondollarsoulteam/
P.P.S.
I'm re-opening Rich Hot Empire, today!
This is my 6 week 1:1 intensive, #KatrinaRuthFamous since 2016! It is THE way to work with me if you know you're meant to work with me 😉
During our 6 weeks together I take you through EVERYTHING there is to know around building your low end right through to high end multi 7-figure and BEYOND soul aligned empire, doing only what you love.
This isn't about where you are right now in business, this isn't about how much money you're making right now it's about who you are as a person.
Rich Hot Empire is about flicking the damn switch on who you're meant to be NOW!
Here's the thing –
The difference between you and the woman you see who is crushing it online, who's doing such an amazing job, who is so inspiring just through the ESSENCE of who they are –
Honestly, the difference isn't the systems and the structures..
The difference is she just has a HIGHER LEVEL OF BELIEF than you.
The belief in her God given right to have things work in a certain way
The belief to have business work in a certain way
The belief to have life treat her in a certain way
The belief to have the right ideas come through
The belief to have things just work out
She just believes and expects it!
What is your level of belief?
It's time to back yourself, but FULLY.
Its time to dig your damn heels in and DO the darn thing now!
This?
This is what Rich Hot Empire, and the work I do with you as a private client in this 6 week time together, is all about.
It's a time to really get into the structure and strategy in a DIFFERENT kind of way. To go behind the scenes of how I've done it, to build a multiple 7-fig per year biz which breaks all the rules, lets me be me, and yet is also highly structured … without at all feeling that way!
It's a pretty cool thing, to realise you figured out how to unleash ALL your madness, but fully, and NEVER compromise on what feels fuck yes and fly for you, and yet know you got your biz shiz sorted!
Guess what??
You get to have that too.
We dig ALL the way in to your belief stuff, mindset stuff, energetic alignment and ability to receive, everything INTERNAL that is stopping you from already being where you know you should and could, and what to do about it.
Rich Hot Empire gets such incredible results for people because it marries these two areas together. Full alignment to that next level identity you KNOW is waiting for you –
And full asskickery to do what you know you gotta do, with me right there by your side showing you how to do that, how to find the exact way that feels good and works for YOU.
Ready to go all in on you and truly BELIEVE you can have it all?!
Message me for the full overview: http://m.me/katrinaruthofficial
>>>Rich Hot Empire! 6-Weeks Personally to Grow Your Perfect Cult Tribe, Create and Launch Your Low-High End EMPIRE, and Set Up Multiple Recurring Income Streams to Take You to 7-Figures and Beyond, Doing What You Love! <<<
6-week personalised intensive high level mastermind
Weekly group training and support; multi-media training: visual + audio
'Done for You' Templates and Step-by-Step Worksheets
Personalised 1:1 coaching included, plus DAILY unlimited 1:1 access
My personal hand on your business success
Weekly group coaching call and hotseat with my other private clients
24/7 mastermind forum, networking and support
Very limited spaces
Results guaranteed
Not for everyone
I'm so excited to do this work with a small group of badasses who are willing to SHOW UP FOR THEIR SOUL no matter what. To walk away from all that is not serving, not actually working, not FILLING you. And to all yourself to bring your truest desires to life.
If that's you, or you've felt the call to work with me at this level, PM me now.
Apply via PM only http://m.me/katrinaruthofficial. I can't wait to speak with you!