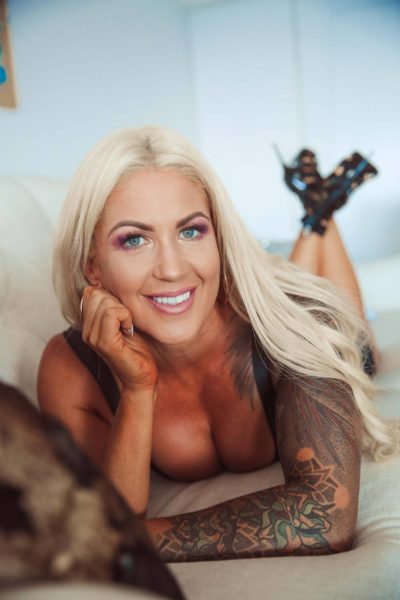 If there are things you dream of having, becoming, or calling in, and they repeatedly still seem to be at arms length, you can't understand why you're not there yet, when you've been dreaming of it for so long and you God damn KNOW you're worthy, then allow me, to ask you, a question –
Are you actually available for them NOW, and have you decided, really decided, that that's just how it's going to be?
You can answer yes quite easily, I suppose, although I suspect the question will at least make you ponder, perhaps a slight roll of the eyes at your self as you have to admit that hmmm, actually, no, not really, I am NOT fully open for that, I am DEFINITELY still closing myself off, and also, as for deciding, well –
Yes? No? HOW do I know?
How you know if you've decided, and made yourself ACTUALLY available for something you long for and know is meant to BE, is simple:
You've cut off all other options and anything that is NOT that.
This means you've walked away –
Closed doors –
Said 'no thank you' –
And chosen to be okay with WAITING, staying the course, and living, from faith, that if you DO refuse to accept anything other than THE thing, then at some point, when the time is right and you've done whatever work you perhaps needed to do along the way, it will show up because it HAS TO
The greatest gift you can give yourself, I believe, is the gift of PLAYING THE LONG GAME WITH YOUR VISIONS AND DREAMS
Of course EVERYTHING you see and feel inside of you is real and available NOW, there's certainly no rule or idea that you have to wait, or put in a certain amount of effort, or indeed even do any work!
If you truly allowed yourself to feel and embody it now, you would SEE it now!
But then again –
If at first you don't succeed –
Have you shown yourself to actually be WILLING to try try try again?
This is what FAITH based living is about, and being willing to do what it takes. It's understanding that it can all happen NOW, in the blink of an eye, there is nothing needed to do, you've already done enough, are perfect, and ready, while at the same time knowing that you WILL nonetheless just keep on keeping on, aligning day by day as best as you can to BEING that next level version of you who is already living the damn thing.
It's a continual dichotomy betwixt expecting it THIS VERY SECOND, and knowing that that is FULLY possible, while also being willing to give your life for it, for the practice of doing the work and being the person who would have it, whether or not it EVER shows up.
I know what you're thinking –
What fun!
Seriously though, what other choice do you have?
When you're showing up –
And you're doing 'everything' you know how –
And you are TRULY believing –
And you KNOW that your deepest desires and soul cravings are allowed, and you KNOW they can come to life, for you, and fast –
And yet you still don't see it manifested in the physical, let me ask you –
WHAT CHOICE DO YOU HAVE?

Will you be one of the 99.99% who put a deadline on their dreams, or who are inconsistent as FUCK with practicing believing it as done, with practicing being the person who would have it, which is of course, the very best way to manifest it, do you continually flick between absolute belief and certainty down into soul-crushing shame and despair, confusing your higher self with multiple personalities showing up each day, and thus keeping yourself pretty much at a standstill?
It's a practice,
to be the next level motherfucking version of you
It takes discipline
It takes commitment
It takes PERSERFUCKINGVERENCE
It takes being willing to do what it takes, no matter what it takes, UNTIL it takes, all the while believing fully and all the while SURRENDERING fully
Part of that, and what I came here to share with you today, what the muse came through and nudged me about for you, is being clear on what you're available for and what you've DECIDED, because I gotta tell ya –
You might be doing ALL the work, and then some, truly showing up and even practicing being the person, on the surface of things, but if your actions and choices repeatedly show you WILL still accept anything LESS than the actual thing you know it's meant to be, then guess what sister?
You're gonna continue to receive precisely what you've shown yourself available for.
Let's shout that out again, for the kids who are napping in the back –
YOU'RE GONNA CONTINUE TO RECEIVE PRECISELY WHAT YOU'VE SHOWN YOURSELF TO BE AVAILABLE FOR.
Let this sink in.
SWIM in its truth, and essence.
Let the glorious pain of it wash all over you, as you realise the possibly VERY many areas of your life where this is true –
YOU'RE GONNA CONTINUE
TO RECEIVE
PRECISELY
WHAT YOU'VE SHOWN YOURSELF
TO BE AVAILABLE FOR
Nothing less!
And not a jot more.
OH, the horror and the beauty and the exquisite exquisite TORMENT of it!
Isn't it WONDERFUL HORRIBLE FABULOUS DEVASTATING ALL AT ONCE?!
All you have to do, if you want more, if you want EVERYTHING you dream of and long for and KNOW you're worthy of, is REFUSE TO ACCEPT ANYTHING LESS, OR OTHER.
And ALL you have to do, if you are so fed up with the shadow elements of your life, where it's 'not so bad', and you 'really shouldn't complain', and 'actually it's quite good, at times!', and 'you don't want to be a demanding so and so', and 'maybe this is as good as it gets, or as good as you're worth' (lies!), is STOP BLOODY WELL ACCEPTING IT.
It's a GLORIOUSLY FREEING realisation, don't you think?!
Motherfucking terrifying as well, to be sure 
But hey … nobody ever said that living your dream was something you were gonna get handed on a silver platter, DID they now? Certainly not I!
And here is what it takes, to be that person, who WALKS THE FUCK AWAY, LIKE A DEVASTATINGLY BEAUTIFUL WARRIOR PRINCESS, ROBES AND FLAMES TRAILING BEHIND HER, INTO THE NEW LIFE SHE HAS UNTIL NOW BEEN PUTTING ON HOLD, NEVER ONCE LOOKING BEHIND HER – 
It takes
(quite simply, and can you guess?)
just WALKING THE FUCK AWAY
That's all.
Without looking back.
That's all.
And WITHOUT EVEN NECESSARILY KNOWING WHAT IT IS YOU'RE WALKING TOWARDS, never mind how it could possibly happen, or WHEN.
THAT'S all.
Of course probably, and certainly based on your current behaviour we could assume this, PROBABLY, you'll never do that.
To scary.
What if.
Can't handle.
The black hole and SPACE of it all.
Walk into the nothing, the not knowing, the what if, the WAITING place?
FOR THE LOVE OF GOD, NO! I'll do ALL the work, I'll work my fingers to the bone, and I'll dance to ANY tune you ask in order to get what I want and dream of, I'll be the most go-gettin' person in the room, but WAIT IN THE VAST UNKNOWING, PLEASE –
Not that.
ANYTHING.
But that.
And yet that
My DARLING
Is precisely
WHAT IT FUCKING TAKES
(you fool)
You BEAUTIFUL BEAUTIFUL BORN FOR IT AND WORTHY WARRIOR QUEEN YOU
(yes, we've elevated from Princess to Queen, WHY THE FUCK NOT?!)
That's what it takes.
That's what it takes.
That is what it TAKES.
So it's never –
Are you willing, and will you do the work, and if I show you how to have it all would you DO it?
Of course you would, doing the WORK is EASY!
Until you realise that it it ACTUALLY is (and indeed the real work) is as black and white and 1, 2, 3, as this:
1) Know what you want, that has been shown to you, revealed to you, which you dream of, and FULLY believe you're meant to have, and be motherfucking clear on THAT
2) DELETE DESTROY OR DROP and FULLY walk away from anything that is NOT that, in ALL areas of life, down to the smallest thing (this is the area where most people will NEVER choose to have the courage and thus will NEVER EVER EVER live their dreams, despite it being DESTINY and ABSOLUTELY what they deserve and were born for)
3) Stay the motherfucking course, all the while practicing being the person who would already be there
And if you can't do these 3 things, if you won't, or it's not fair, it's too hard, too scary, and what if it doesn't worrrkkkkkkk?!
Then honestly –
Why the fuck are you bothering to do anything?

You're maybe the busiest and hardest working person in the room –
And yet you're working your ass off,
For nothing.
Nothing that was ever THE thing, anyhow.
Just something to muse on today, as you remember –
Life is Now. Press Motherfucking Play.
Kat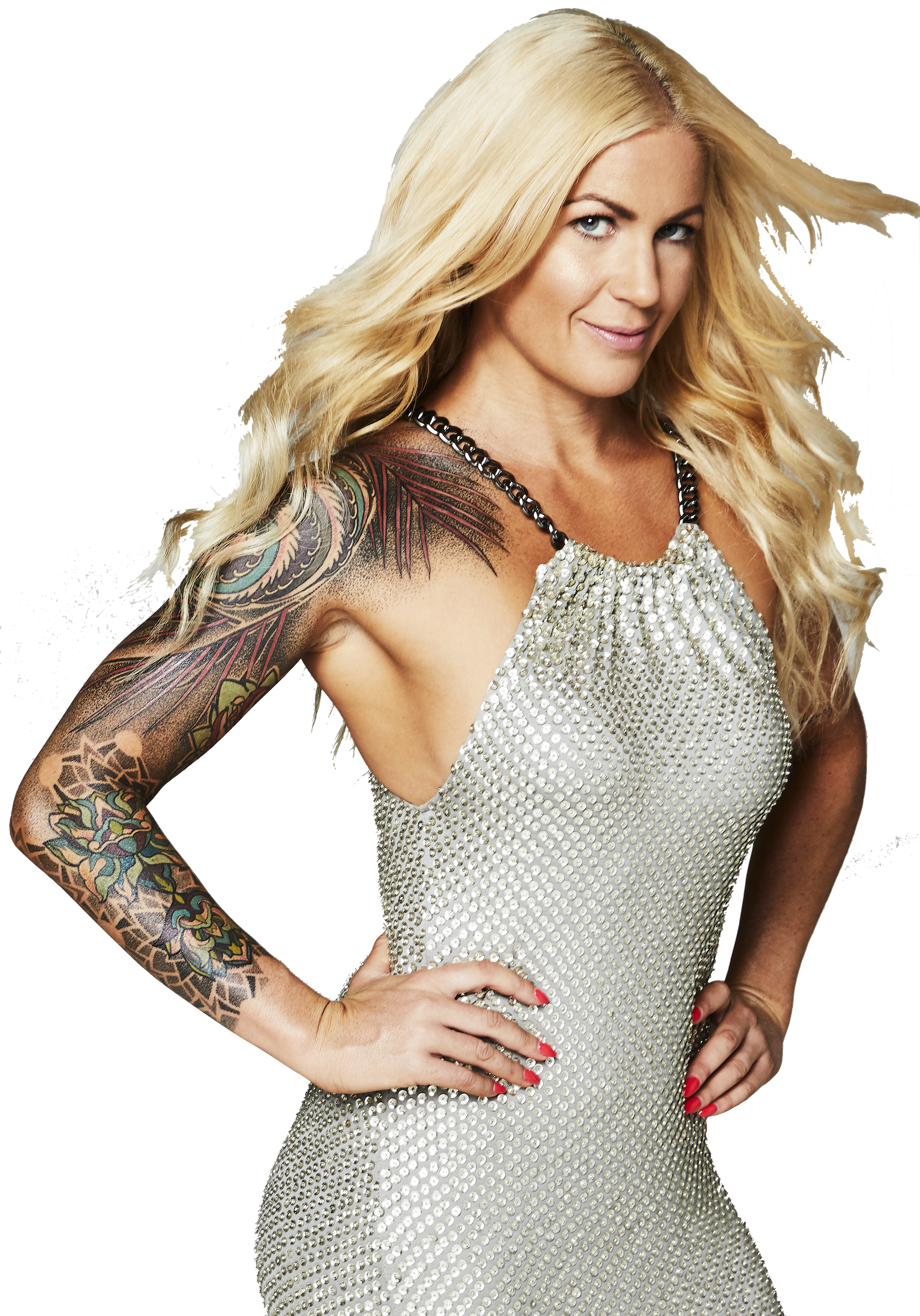 PS
It's time to be MOTHERFUCKING clear on what you're available for, and decide what you want, then CLAIM it, and with business, and buildin' out that empire, HERE IS WHAT I'VE GOT FOR YOU – !
MILLION DOLLAR TEMPLATES CLASS OF 2018 IS IN SESSION! Whoooottt!
https://thekatrinaruthshow.com/milliondollartemplates/
I am BUZZING like a chipmunk on a HELLA lot of caffeine right now; I can't believe I never before thought to bring this one back for you! When I first launched MDT in 2017 it was EASILY the most successful program I'd created in ages – so much so that we did something we never do, and re-opened the doors mid-running of the live program!!
At the time, when I wrapped it up, I knew I'd have to let people at this gold again at some point. And then, well, I think I kinda forgot 🙂 … busy creatin', I guess!
But anyway, that's why I'm so stoked to bring this back for you! And when you read below what's included, your jaw will be on the floor and you'll probably wanna refresh a few times to check that you're actually seeing it right. Yes, it really is this good, and there really is THAT much stuff included! AND it's run with full live support!
Also, not only am I bringing back the OG#MillionDollarTemplates, I'm adding NEW live deep dives and Q&As with me AND my team.#what?!
And just check out the pre-work!!
There's more, too! But I'll have to keep some of that on the down low for now 
🙂
Katrina Ruth's Million Dollar Templates – 
The Essential Make Your Millions Manual – for Creative Badasses Who Need a Foundation to Monetize Their Art & Madness, Now!
https://thekatrinaruthshow.com/milliondollartemplates/
PS
Expansion.
10 Days of Live Soul Transmissions, to Help You Find and Follow the Messages Within
Day 1) Trust
Day 2) Certainty
Day 3) Self-Belief
Day 4) Empire Creation
Day 5) Your Deepest Message
Day 6) Following Soul Guidance in All Areas
Day 7) Faith vs Fear
Day 8) Accessing Flow, and Superflow
Day 9) Expanding Time
Day 10) Expanding Money
Every day will be a LIVE soul led transmission.
This will take place on Facebook video, held at a variety of times in order to account for varying time zones, and scheduled only once we have begun. Our daily soul transmissions will be guided from MY higher self and directed from and for YOURS, to help you find and FOLLOW the messages within. The messages of your spirit, your consciousness, of the who you've always been and yet have managed quite well to cover up a lot of the time.
This is about stripping away –
And getting back to the CORE.
We'll dive day by day into the above mentioned areas –
And you'll receive all content and bonuses to keep for life.
There will be daily spirit prompts which you'll receive after each training.
And plenty of time opportunity connect with me throughout, receive transmissions direct to YOUR questions, and absorb more even than what comes through on the trainings, via the energy we'll create in this collective!
It's very rare for me to know in advance exactly what is coming through day to day.
I certainly don't have the details of each day's content. But I know that these areas have been on my heart to talk about, in particular around belief, around certainty, around living from FAITH.
We know that exactly what is meant to come through for you WILL, and then some. And that if you intend and allow for it to, it will change, most likely before we even begin, due to your energetic commitment, the direction of your LIFE!
Meaning: direct it back to absolute soul alignment.
*** NEVER Seen Before Bonus! ***
As part of this, I've been guided to offer a NEVER before seen bonus … one I feel super vulnerable about sharing!
It's the exact journaling I did to allow the download of THIS offer through. How I allowed the idea to bubble up. You'll see my doubt, uncertainty, annoyance. You'll see what I discarded. How I went through the layers. And how I KNEW, this was the one.
I'll ALSO add in copies (screenshots) of my conversation with my COO Ash, where I was talking through the idea and allowing it to come to life.
I want to show you the exact Idea to Launch process!
This bonus alone is EASILY worth the cost of this program, particularly when you hear the mindset side of it, in terms of STAYING THE COURSE and refusing to back away from my self until the idea showed up!
I refuse not to create!!
AND, when you register for EXPANSION today (and how could you not?!) you'll also receive early access to the Pre-Work. This is ALSO never seen before, and brand new just for you – and it's a guided meditation on remembrance, to help you connect back to deepest self and the most certain truth of your destiny, before we even begin.
Perfect priming, for when we expand RAPIDLY into all that is coming through in this work!
Of course I could now go on and on here, about what I could or should have charged for this, and what it's actually going to be …
Or about all my accomplishments on line and off, with money, with purpose, with passion, with flow …
I think you know all this anyway. Even if you just me! Your soul feels what matters. And that's ALL that matters.
But I will say this:
You've always known it's supposed to be about ALL that is inside of you. That it's meant to COME from a place of purpose, passion, and SUPER super flow. And that if you just.freaking.trusted, and showed up FULLY from that place, you'd be living in a different reality already.
THE ONE INSIDE OF YOU.
If that's true for you right now, then LET'S GO CREATE THAT REALITY.
Right now
Press play for regular, (super fuck yes!!) upfront or payment plan
OR
Press play like a VIP, and receive the full course, plus 10 days direct photos or screenshots of my ACTUAL personal journaling, so you can see how I create and expand my life, PLUS a VIP only follow-on live Hotseat, where you'll receive a personal transmission just for you, if you'd like one! Payment plan also available.
>>> https://thekatrinaruthshow.com/expansion
We start Monday 17 December, US time!