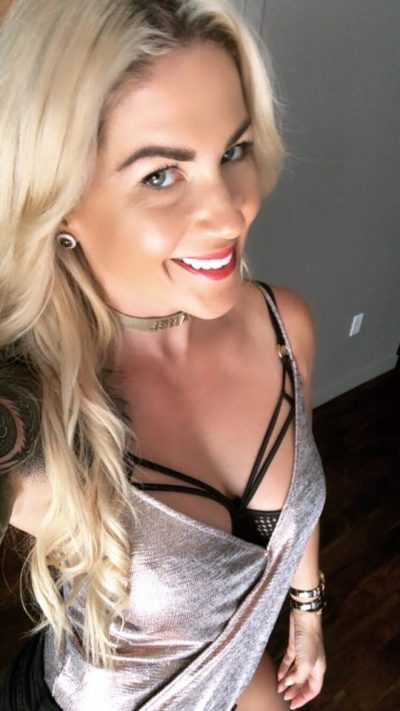 Success Mindset
UNWAVERING FAITH, TO STAY THE COURSE, AND MAKE THE DAMN THING YOURS
Do you have unwavering faith, to stay the course, and make the damn thing yours?
Are you willing to do what it takes, no matter what it takes, no matter how many times you're thrown down, knocked around, knocked over, knocked BREATHLESS, keep going UNTIL it takes, and then continue relentlessly forward on your pursuit ever after that?
I gotta tell you – 
Statistics say, it's a no.
Look around – 
It's not just 99.99% of the WORLD AT LARGE who never make it, never press play, never live their dreams, never DO the damn thing, and die with their light still inside of them, it's 99.99% even of THIS world.
Yes, us. We. The self-proclaimed '1% within the 1%', the badass mofos who won't be stopped, who KNOW we were born for more, who KNOW we're meant to do something extraordinary and refuse.to.be.stopped.
Look AROUND – !

You're stopping yourself left right and centre, all day and every day! It is what it is, there's no denying it.
All we gotta DO is just whack a go pro on your head for a week or so, fuck, even a day would tell the real story, and what are we gonna see?
Excuses
Justification
Procrastination
I don't WANNNNA
I don't FEEL like it
I don't know HOWWWWW though (insert whiny voice and unspoken 'Mummy' at the end!)
It's not the right TIME yet
I'm not READY
I'm TIRED
I got my period!
The dog ate my homework!
It's like, the wrong phase of the fucking moon or something, isn't it? Isn't it? It must be, 'cause I still don't FEEL like it!
Say what you will, your actions or lack thereof speak for yourself, and your 'hell yes' don't mean jack shit if you're not actively and determinedly and NOTICEABLY moving forward on your path of purpose and alignment, COME WHAT MAY.
Come what may?
Here's what happens, when you say yes to purpose, when you say yes to soul, when you say yes to what's INSIDE of you, and you damn straight REFUSE to back down.
Shit tends to get extra fucking real, FAST.

Meaning?
You'll feel like shit, look like shit, everything will seem to be moving like shit (well, quicksand), and you'll find that shit is also being thrown in your FACE, just about everytime you look up.
There will be periods – many of them – and possibly for months or even years on end (yep! deal with it!) where it seems as though NOTHING IS CHANGING, and every logical cell in your body, plus all those annoying well-meaning folks in your life, will tell you to give up.
"Don't you think you should be more realistic?"
"Isn't enough enough now?"
"Don't you think that if it was meant to have happened it would have happened by now?!"
You will question yourself, daily.
You will wonder if you're going crazy, daily.
You will think you're just making shit up; surely YOU couldn't have life as good as what you dream of.
You will be presented with more hurdles and obstacles than you could have ever thought possible.
EVERYTHING within you will be tested with a baptism of fire.
You will weep, you will gnash your teeth, your heart will break, you'll fall on the floor at times and feel unable to get up, you will decide that you can't keep going anymore, you have to let it go, no more, it's too much for one person to take, it's not fair, you just can't DO this any longer, it hurts TOO fucking much, and then –
Even as you insist that you can't and you won't and nobody can make you!
– that still small voice deep within, the one which is always there, guiding you and showing you the way, will speak up, quietly but firmly, and remind you:
You can.
You must.
And you will.
And with an exhale of frustration and fear and a shake of the head, you'll once again PICK YOURSELF THE FUCK UP AND KEEP GOING.
This is what we DO, when we know that what we feel inside of us is real, and we've committed to staying the course.
Have you though?
And do you fucking mean it? 'Cause I gotta tell you – EVEN IN THIS WORLD there's a whole lotta bullshit I see going around which demonstrates anything BUT.
Yes, even amongst the so-called chosen ones, the called ones, those who KNOW they were born for a purpose and believe they can – !
Mostly,
They don't.
Mostly,
They let time pass on by.
They actually believe their own bullshit!
The clock just keeps on ticking, the big hand ALWAYS pointed to NOW, and yet somehow, someway, there's never time and IT'S never time.
And I guess what I'm wondering today, and what I came here to ask you today, is quite simple –
ARE YOU ACTUALLY THE REAL MOTHERFUCKING 0.001%? ARE you?
Do you see inside your soul, do you reach deep within, do you grab HOLD of what you find, and insist on unwavering faith, and doing what it takes, and BEING who it takes, no matter what, until you have the damn thing?
NO NEED TO ANSWER!
You've already SHOWN the answer, you're living PROOF of the answer right now.
I think that if you really fucking wanted something –
And it meant that much to you –
And you KNEW it was how it had to be, it was divined, and you refused for it NOT to be –
The it would fucking be.
It's actually that simple.
You know it.
So, what are you waiting for?
Quit fucking around, and hoping on 'one day'.
In the end, it doesn't matter what you SAID you would do or were born for, because it's very very black and white –
Either you're the one who set her eye on the prize and REFUSED to back down, stayed the motherfucking course like you had a mission you actually were prepared to LIVE AND DIE FOR,
Or you remain where you are now, over there with the rest of the hell yes-ers,
And living a life of bullshit.
There's no in between option here, there ain't no grey area.
Drop the stories.

Stop saying you want shit or are meant for shit which you repeatedly demonstrate yourself to not actually truly give a fuck about.
If you wanted it,
You'd have it.
It'd be COMING TO LIFE RIGHT NOW.
You know this.
And that's all there is to say about that.
Don't forget –
Life is Now. Press Play.
Kat x

PS
Rich Hot Empire starts next week, January 29!
>>> Work With Me for 6-Weeks Personally to Grow Your Perfect Cult Tribe, Create and Launch Your Low-High End EMPIRE, and Set Up Multiple Recurring Income Streams to Take You to 7-Figures and Beyond, Doing What You Love! <<<
I so deeply believe and know that women (and men!) like us – we just CAN'T do it in the normal way. We're never going to fit in the Internet Marketer box. We don't want to fit in the box! And even if we could fit in the damn box we'd blow that shit up! It'd be messy AF … and often IS.
It's just not going to get us the results we want, because for those who are so soul-led, like you, like me, and have that whole crrrrrraazzzzzy creator thang going on (with a hefty dose of chaos!) –
We gotta do it a different way.
BUT.
Being that person, the crazy creator soul-led one, can all too commonly result in work, yep, the actual ASSKICKIN' work that needs to be done for YOUR empire to be created to, well –
Not get done.
The crazy ones have a tendency, from time to time, to get so caught up in 'I gotta FEEL it', that they don't necessarily ground, plant, DECIDE, and make shit happen.
You may have noticed 😉
Maybe because there's fear there of having to conform! And knowing from experience or just 'cause you KNOW, that you're not going to, you won't follow their rules, and so why even try.
Yet at the same time you know:
I have to lay myself on the line.
It's time to back myself, but FULLY.
I gotta dig my damn heels in and DO the darn thing now!
This? This is what Rich Hot Empire, and the work I do with you as a private client in this 6 week time together, is all about. It's a time to really get into the structure and strategy in a DIFFERENT kind of way. To go behind the scenes of how I've done it, to build a multiple 7-fig per year biz which breaks all the rules, lets me be me, and yet is also highly structured … without at all feeling that way!
It's a pretty cool thing, to realise you figured out how to unleash ALL your madness, but fully, and NEVER compromise on what feels fuck yes and fly for you, and yet know you got your biz shiz sorted!
Guess what??
You get to have that too.
In Rich Hot Empire I take you fully behind the scenes of how I do this thing, and I help you to craft and also implement and FULLY action all the ins and outs YOU need to grow your soulmate tribe, and activate low right through to high end income streams, so you too can create the empire you dream of, FULLY ON YOUR TERMS.
You do this in a mastermind with my other private 1:1 clients, and you get to keep all content, all BTS of my biz, all templates, 'how we dos' (all based on being the crazy creator type), you name it, it's all right there for you for life, showing you exactly what to set up, and how! I'll give you a detailed rundown of that 6 weeks when you message me.
AND! Alongside the mastermind you're simultaneously doing 6 weeks 1:1 with me. All in. You and me. Completely tailored. Daily conversation flow. Alignment and asskickery to infinity, baby.
We dig ALL the way in to your belief stuff, mindset stuff, energetic alignment and ability to receive, everything INTERNAL that is stopping you from already being where you know you should and could, and what to do about it.
Rich Hot Empire gets such incredible results for people because it marries these two areas together. Full alignment to that next level identity you KNOW is waiting for you –
And full asskickery to do what you know you gotta do, with me right there by your side showing you how to do that, how to find the exact way that feels good and works for YOU.
Ready to dig those damn heels in sister, but for real this time??
Message me for the full overview. Do it now. You don't need another fucking person who will NEVER think like you telling you how to do shit you'd rather fork your own eyeballs than do. Even if it's your own fear mind haha. You need someone who has done it for real from crazy. From madness. From flow. From SOUL. And can show you how to go all in on yours.
It's motherfreakin' time.