Sooner or later, you will have to give in to the yearning within you, and admit that no matter how much you achieve or how far you go or what high heights you reach, NONE of it is going to fill that need.
That hole, that ache, that void, that place where only one thing can ever go, and the one thing of course is YOU BEING WHO YOU ARE MEANT TO BE.
You can live your entire life
(If you like!)
Roaming the world
(If you like!)
Seeing it all, doing it all, having it all and even BECOMING the damn thang but if you don't give your life for THAT thing?
It doesn't matter.
Not even a little bit.
No, not at all.
And you will continue to search!
You will continue to roam!
You will continue to seek!
You will continue to long for a place where you feel HOME, and so you will work SO hard, do SO much, endure ALL the pain and hardship and struggle and push and you will really EXCEL –
Beyond where most dare or even care to dream!
And it STILL
Won't be enough.
The world will look at you and marvel at how you're the best, you're amazing, 'just look at her', WOW!
And you'll smile
Incline your head gracefully
Give a graceful moue of the shoulders
As you turn away
Hair floating so beautifully behind you
As though you too agree that you really are QUITE amazing, and oh –
Somebody has to be!
But what they don't see, what they won't see, what even YOU refuse to allow yourself to see, is how the moment, the very MOMENT the cameras are off –
The people have stopped gushing –
And you have stopped smiling and laughing and saying 'oh, you're so kind!' –
Your face sets into immediate
Deep
Unshakeable
Undeniable
Sorrow
Heartache
HARDNESS, too
A certain bitterness carried by a certain type of woman, you KNOW of that which I speak
She's done so much
She is so much
Just LOOK at how she shines
She's beautiful
And so accomplished!
An inspiration
To be sure
She floats and she flys and she sparkles and she shines, and when we catch a glimpse of her in her brilliance we ALL want to be like her!
But not so far beneath the surface (and you can feel this, if you're honest) –
She exists in the DEPTHS OF DESPAIR
She is so broken
So tired
So lost
So empty
And so
fucking
scared
Is THIS all there is?
Is THIS what is supposed to fill me, lift me, save me, and allow me to breathe?
Because GOD –
DEAR GOD –
I've done it all! I've made it! I DID what they said to do and I am the BEST, I'm ALWAYS the best, just LOOK at all I've done and created and allowed and become, I DID it, I fucking DID it, and why
WHY God
Why am I still floating FREE like this, unable to tether, unable to ground, unable to even BREATHE most of the time?
As I smile smile smile for my adoring fans
And flick flick flick my perfect perfect hair
And laugh girlishly on my little videos with just the right amount of filter
And show the world
How successful
I am
And how successful
They could be
If they just
Did like me
And the whole time, the WHOLE time, the WHOLE entire fucking time, no matter HOW far I run, HOW high I climb, HOW aggressively I push, and create, and BECOME –
And not even close.
And she thinks back to a time,
When she felt certain
When she felt excited
When she KNEW
When she was connected to destiny, to purpose, to the muse, to her heart
It was long ago,
It was yesterday
It was no time,
And every time
And it's just RIGHT there, she can feel it, she could reach out and grasp it, except that when she does,
It's gone
A flicker
A gasp
A whisper
A sigh
And maybe it was never there at all
And so she turns
Lost,
Screaming,
Desperate,
Wondering
And smiles BRILLIANTLY for the world, because SHE is the SUCCESSFUL one
Oh yes,
I know of these things.
Will I tell you?
Will I remind you?
What you already know and yet need to hear again,
And again,
And again,
And AGAIN?
YOU ARE GOING TO HAVE TO WALK AWAY.
YOU ARE GOING TO HAVE TO LEAP.
YOU ARE GOING TO HAVE TO STOP BEING SO BLOODY CAUTIOUS.
Oh, you think it's UNREASONABLE, that becoming all you were born to be should require you to drop so FULLY into the void?
You think there should be some kind of more realistic way to transition from the WRONG life to the SOUL one?
You think I don't understand,
Just what it would cost you,
And how you can't afford to,
Walk away?
OH!
I UNDERSTAND.
And I WILL tell you what you already know,
And what we came to speak of today.
Nothing.
But NOTHING.
NOT A SINGLE THING.
No matter how great.
How amazing!
How admired!
How adored.
And NO VERSION OF YOU WHICH YOU SCULPT YOURSELF INTO, either.
Will be enough.
Will fill the hole.
Will allow you to actually SLEEP.
BREATHE.
Or LIVE.
Not a little bit.
NOT AT FUCKING ALL.
NO-
THING.
Except?
The one thing.
The same thing.
It's always been.
Your thing.
You KNOW the thing.
Isn't it time to stop running?
Isn't it time to stop accomplishing everything ELSE?
Isn't it time to stop working so damn hard to prove you're enough, have done enough, are the best?
You were born enough.
You've always HAD enough.
And you will always BE enough.
For the thing it's meant to be about for you.
But being enough,
Knowing enough,
And having it right there, available to you, destiny, at your fingertips – !
It means nothing
Unless you do the damn thing
So walk away my darling
And stop lying
As you grin grin grin
While you give your life
To everything the world thinks SO amazing and wow!
And then cry cry cry
As you move relentlessly forward on your way to die
Because you never cared about any of it
Not a little
No, not at all
But hey – !
You looked GREAT on Instagram.
Remember –
Life is Now. Press Play! 
Kat x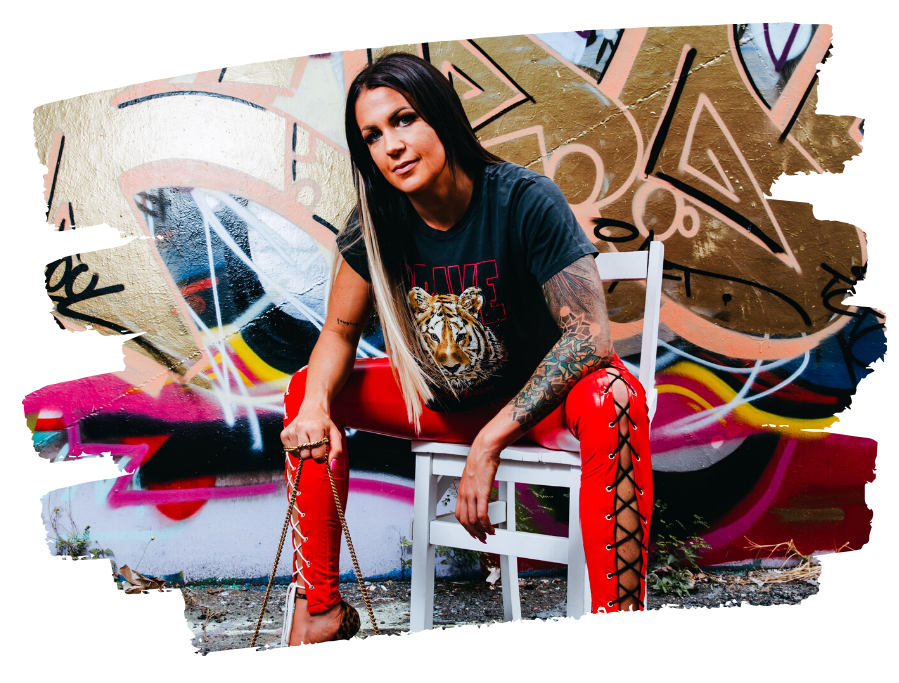 PS.
– dreamer. wanderer. soul led creator. One who was born for MORE.
I'm creating my new course, Big $ollar Energy, for the one who always knew she is here for millions,
to make it. To impact them. To create. And to LEAD.
Big $ollar Energy
The Money & Expansion Course for the Soul-Led Wanderer Who KNOWS It's Time to Go All in on HER,
and Let the Damn Receiving Take Care of Itself. The Way it Was Always Meant to Be.
Which means?
Identifying and releasing everything that gets to go, from the way you're thinking you need to do shit now, to the purposeless bits of the push or biz that it just don't need to be about, to the hidden junk in your psyche that gets to go.
>>> It's not about the do. The push. The win. When who you are when you only go within naturally PLACES you at the top,
but of the right fucking mountain.
The one that was always YOURS.
And then you finally WENT there.
Here's the thing, for us, about allowing an expanse of RECEIVING.
IT HAPPENS WHEN WE GO TO THE PLACE WHERE IT JUST IS.
And always was.
Class starts LIVE on Monday May 24, however early access + Big $ Energy vibes will open from Monday May 17 in our Telegram chat + join now bonuses are open already!
www.thekatrinaruthshow.com/bigdollarenergy
> it's time.