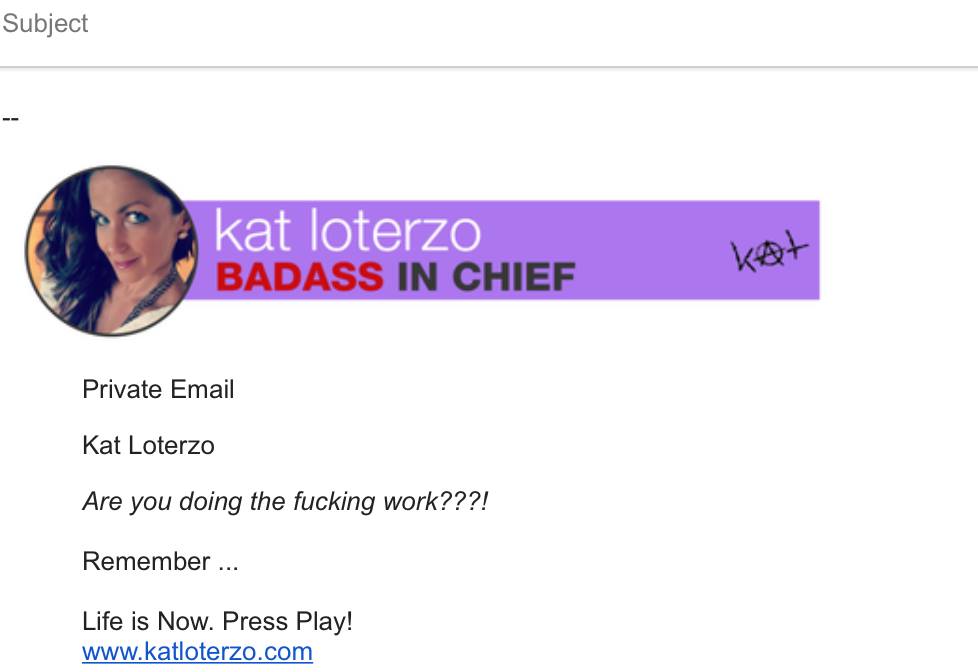 Purpose
FOR FUCKS SAKES! LIVING THE LIFE YOU WANT IS JUST A CHOICE!
It's time to stop fucking around and telling yourself you can't live the life you want in EVERY way, now, and while we're at it, it's time to stop showing up like you run this thing, wisely telling everybody what's up on Facebook, when behind the scenes you got NOTHING.
It's COMPLETE and utter bullshit to in any way imagine that you have anything LESS than ultimate control and choice.
And it's complete nonsense to keep on spouting forth teachings and learnings which you yourself don't live by, or back up.
Long story short, in case you don't feel like reading the rest of this but you DO like the feel of that slap on the face now and then:
It's time to start taking responsibility and doing the fucking WORK, bitch!
And here is what else:
If there's shit going on in your life that you don't like, then guess what? YOU have the power to change it, to CHOOSE your reactions to it, and also to decide how and what you'll create from there on out.
Create for your life, your business, your art? SURE. But what I'm talking about mostly, and of course what really matters, is what you create your SELF into being, because ultimately the path to being able to have your life completely on your terms and achieve EVERYTHING begins with BECOMING that next level version of yourself to whom success is inherent, and created, from within.
I'm fully aware that telling people to own their shit like this is a great way to automatically get some push back, from people who'll let me know I don't understand their particular circumstances, that they really DON'T have control, or choice, whatever, and you know what?
That's true.
I DON'T know what's going on with you, what has gone down, what has happened, or not. I have no idea of the lessons life has given you. But I do know this:
If you believe that you don't have choice in even ONE situation in your life, if you believe you have no control in even a SINGLE circumstance, then it automatically means that how your life plays out is out of your hands.
You relinquish the ABILITY to create your life by design when you relinquish the belief that you have that power to do so. I mean, really –
THAT'S PRETTY FUCKING OBVIOUS!
Of course you're welcome to disagree with me, and go on your way. Far be it from me to tell you how to think! I don't want to, anyway. I've never had any interest in trying to convert people over to my way of doing business or life – the stuff I write is written first and foremost for ME, and second to that for those who, deep down, DO already think like this, and need the reminder slash asskicking.
So, if that's you, allow me to give you a reminder slash asskicking!!
You get to choose.
You get to choose.
You get to CHOOSE, baby!
Every little part of it.
Now.
And forever.
Amen.
And with that being true and it being SAID, and both you and I now REMINDED, let's also take action, yes?
Ain't much point talking about the inner work and nodding our heads solemnly at how awesomely we think and believe, if we're not also taking IMMEDIATE aligned action. What other action is there anyway, aside from immediate? If it's not worth doing now … if it's not worth attending to in the moment … it's not worth it at all, and / or you're once again not CHOOSING to take responsibility for your goals, your outcomes, your LIFE.
So – 'fess up! What do you get to do? What are you avoiding? What BULLSHIT lies are you telling yourself, about why you can't, not yet, you have to delay, again, on the stuff you SAY matters?
Plain and simple: your actions and how you are spending your time show what matters to you REALLY! You can jump up and down and scream and shout all you like and say you're going to do this or that or the other thing, but if you're not doing it NOW, then I DON'T BELIEVE YOU.
And more relevantly –
I bet YOU have stopped believing you.
You're boy who cried wolf-ing your LIFE.
And for each and every day that passes where you do NOT follow through, show up, LOOK resistance in the eye and then DO WHAT YOU NEED TO DO, you LOSE belief in yourself.
Which makes it ever harder to do the next thing.
And sooner or later, that dreamer inside of you starts to just fade away.
From the outside looking in, you might still talk the talk, post inspiring or passion-infused shit on Facebook, whatever.
But you're not here with us.
You're NOT one of us.
There's nothing BEHIND all that talk.
And quite frankly –
You're making a fool of yourself acting as though you have ANYTHING to base all your talk on when there is near to ZERO action going on behind it.
Once again … who CARES what other people, yes also me, think of you, but how do YOU feel about that?
What do YOU feel when you look in the mirror … when your head hits the pillow at night … when you smile and nod and do the things, which you do each day, all day, every day, instead of doing the ACTUAL things you know you're meant to be doing?
It's exhausting.
It's draining.
It's KILLING.
Your soul.
And SAY WHAT YOU WILL, this is what your life is being made up of.
All the small things –
You had to do –
For a moment –
Before you could to doing THE actual things.
That's what your life is about now.
It's how you'll be remembered.
And it's what you'll have to face up to, one day, if you get the chance, before it all ends.
So, just an idea here; do with it what you like:
FACE THE FUCK UP TO IT NOW.
Take responsibility.
And for the love of God –
Remember …
Life is Now. Press Play.
Kat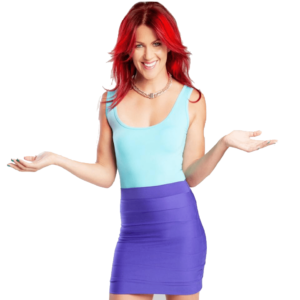 PS
One of the most powerful ways to get into AUTOMATIC action, where you're naturally motivated to get your shit DONE, and you also open yourself up to effortless RECEIVING, is to get into GRATITUDE around the small things.
Gratitude and aligned action are pretty closely linked!
And it starts withIN, of course, as all things do.
Come join me, starting this week, for the inside out asskicking you KNOW you want, here:www.katloterzo.com/gratitude —> 20 DAYS OF LIFE-CHANGING INNER WORK TO SHIFT YOU INTO GRATITUDE, FULFILMENT, ABUNDANCE, FLOW, NOW. AND ALSO? RESULTS LIKE A MOTHERFUCKER
PS
Expansion.
10 Days of Live Soul Transmissions, to Help You Find and Follow the Messages Within
Day 1) Trust
Day 2) Certainty
Day 3) Self-Belief
Day 4) Empire Creation
Day 5) Your Deepest Message
Day 6) Following Soul Guidance in All Areas
Day 7) Faith vs Fear
Day 8) Accessing Flow, and Superflow
Day 9) Expanding Time
Day 10) Expanding Money
Every day will be a LIVE soul led transmission.
This will take place on Facebook video, held at a variety of times in order to account for varying time zones, and scheduled only once we have begun. Our daily soul transmissions will be guided from MY higher self and directed from and for YOURS, to help you find and FOLLOW the messages within. The messages of your spirit, your consciousness, of the who you've always been and yet have managed quite well to cover up a lot of the time.
This is about stripping away –
And getting back to the CORE.
We'll dive day by day into the above mentioned areas –
And you'll receive all content and bonuses to keep for life.
There will be daily spirit prompts which you'll receive after each training.
And plenty of time opportunity connect with me throughout, receive transmissions direct to YOUR questions, and absorb more even than what comes through on the trainings, via the energy we'll create in this collective!
It's very rare for me to know in advance exactly what is coming through day to day.
I certainly don't have the details of each day's content. But I know that these areas have been on my heart to talk about, in particular around belief, around certainty, around living from FAITH.
We know that exactly what is meant to come through for you WILL, and then some. And that if you intend and allow for it to, it will change, most likely before we even begin, due to your energetic commitment, the direction of your LIFE!
Meaning: direct it back to absolute soul alignment.
*** NEVER Seen Before Bonus! ***
As part of this, I've been guided to offer a NEVER before seen bonus … one I feel super vulnerable about sharing!
It's the exact journaling I did to allow the download of THIS offer through. How I allowed the idea to bubble up. You'll see my doubt, uncertainty, annoyance. You'll see what I discarded. How I went through the layers. And how I KNEW, this was the one.
I'll ALSO add in copies (screenshots) of my conversation with my COO Ash, where I was talking through the idea and allowing it to come to life.
I want to show you the exact Idea to Launch process!
This bonus alone is EASILY worth the cost of this program, particularly when you hear the mindset side of it, in terms of STAYING THE COURSE and refusing to back away from my self until the idea showed up!
I refuse not to create!!
AND, when you register for EXPANSION today (and how could you not?!) you'll also receive early access to the Pre-Work. This is ALSO never seen before, and brand new just for you – and it's a guided meditation on remembrance, to help you connect back to deepest self and the most certain truth of your destiny, before we even begin.
Perfect priming, for when we expand RAPIDLY into all that is coming through in this work!
Of course I could now go on and on here, about what I could or should have charged for this, and what it's actually going to be …
Or about all my accomplishments on line and off, with money, with purpose, with passion, with flow …
I think you know all this anyway. Even if you just me! Your soul feels what matters. And that's ALL that matters.
But I will say this:
You've always known it's supposed to be about ALL that is inside of you. That it's meant to COME from a place of purpose, passion, and SUPER super flow. And that if you just.freaking.trusted, and showed up FULLY from that place, you'd be living in a different reality already.
THE ONE INSIDE OF YOU.
If that's true for you right now, then LET'S GO CREATE THAT REALITY.
Right now
Press play for regular, (super fuck yes!!) upfront or payment plan
OR
Press play like a VIP, and receive the full course, plus 10 days direct photos or screenshots of my ACTUAL personal journaling, so you can see how I create and expand my life, PLUS a VIP only follow-on live Hotseat, where you'll receive a personal transmission just for you, if you'd like one! Payment plan also available.
>>> https://thekatrinaruthshow.com/expansion
We start Monday 17 December, US time!