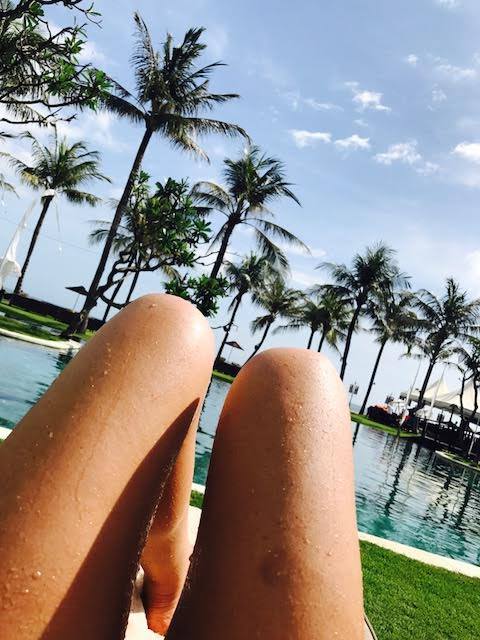 Success Mindset
LET'S TALK ABOUT THE THING. WHICH YOU'VE BEEN IGNORING. AND IT'S TIME, TO DO, NOW.
Can we talk about the thing gorgeous? The thing you've been ignoring, pretending you don't know about, refusing to tune in to, as you cover your ears and close your eyes and scrunch up your face and INSIST –
That there's not a thing, there never WAS a thing, you know NOTHING about the thing and you're actually taking FUCKLOADS of impressive action thank you very much so WHO THE HELL IS MENTIONING A THING?!
Yeppppp –
THAT thing.
🙂
Come on now … no need to get upset, or sigh, or act so weary about it. I KNOW you freaking WANT to talk about it! I know you're actually DESPERATE to do so, but not just to talk, but to scream, and shout, and let it ALLL the way out, you want to bathe in it, bask in it, you want to BE it, you want to eat it and breathe it and rub it ALL OVER YOUR BODY –
Inside.
And out.
Until the thing is you and you are the thing and there is no TELLING –
Where it ends.
Nor where you begin.

THE WAY IT'S ALWAYS BEEN MEANT TO BE, actually.


So that when people look at you or meet you or in any way drink you IN, they also get the thing. You = thing, thing = you.
Everybody knows.
It's just how it is.
It's who you ARE, it's who you've ALWAYS been, it's WHAT YOU CAME HERE TO DO!Here?This life this earth this world.Your flesh your blood your bones.Your heart your soul your mind.
The ESSENCE
The SPIRIT
Of you.
It's actually the ONLY thing out of ALL the things (and by gosh do you manage to do a lot of other things!) – which could ever have BEEN a thing, considering how it's WHO YOU ARE and all.
Which really does just make you have to ask, though – (don't you think) –
HOW ON EARTH ARE YOU MANAGING TO STAND UPRIGHT LIKE THAT WHEN YOU'RE NOT DOING THE THING THAT IS YOU AND YOU ARE IT?!
How do you keep GOING?
How are you even BREATHING?
I don't understand how it is you manage to even keep going?!
Relentlessly
Pushing forward
On the wrong fucking life
It's actually quite impressive! Or at least, it would be, if it weren't so GOD AWFUL TERRIBLE.
To see you give your life
For a Thing
And a million more
Which is not the thing, your thing, THAT thing
And when I say I don't understand how it is you just keep GOING, of COURSE I understand gorgeous, because never forget – !
I am you and you are I and the things I say to you I am really saying to ME, but only –
Always.
And sometimes I speak to a younger version of myself, to when I didn't know, how to step up, how to own it, take THAT motherfuckers, and here I am!
But sometimes?
When I talk about a thing, or about hiding, or about sabotage, or about resisting or playing small or getting to now choose to ALLOW more –
(so much more)
– I'm talking, right here, right now, yes in THIS very moment, to me.
Every blog I post
Every livestream I unleash
Every THING I create
I do it for me. Your MESSAGE, your ART, your TRUTH, the thing INSIDE of you, is first and foremost and in some ways actually ONLY –
For you.
You do know that, right? You do know it's SO not about the MONEY or the SUCCESS or the FAME or the GLORY or what-the-fuck-ever all those other things you're chasing even ARE?
(And I don't mean –
for a second –
not to chase them, want them, ask for them, and also, of course –
receive.
You get to have it ALL baby! But only –
always.)
It's just that I'm saying … those things aren't the reason to do THE thing, and it's also not EVER how to decide WHAT SHOULD YOU DO NEXT.
What should you do –
To make that money to grow that list to call in your tribe to monetize on purpose and hell yeah and like repeat and WOAH?
What should you do?
WELL.

WHAT ARE YOU BEING TOLD TO DO?!


Is actually the only question
Ever
To ask 
What is the message which flows through you and from you and all the way fucking over you and what is the God.Damn.THING?! And since we're talking about it and all –
WHYYYYYYYYYYYYYYYYYYYYYYYYYYY do you not in fact just bloody well DO it?
Oh, okay then -You had to buy a thing.
So you can do the thing. Okay.
Or you had to learn a thing, research a thing, maybe get over a thing, before you then do THE thing? Got it …
Or, yes, I hear you – !
You had to get READY, internally, hmmmmmm – GOOD one! Very spiritually conscious sabotage there. SMART. I see what you're doing though; JUST SO YOU KNOW
OR.
YOU COULD JUST FUCKING DO THE THING.
Just like this
Just like now
Just like woah
Imperfect
Messy
Raw
Unfinished
Appalling NON-clarity around what it even actually IS, except that you know it is RIGHT because FINALLY –
– and the very moment you step into it FOR even a moment –
You can BREATHE again.
Don't you want to be able
(my darling)
to get up in the morning
(my sweet one)
and fucking BREATHE AGAIN
YOU RIDICULOUS SILLY WOMAN?!
And ALLLLLLLLLLL you have to DOOOOOOOOOOOOOO
Is
Do
the damn
THING!
So here is what I want to say to you suggest to you and yes I do know, no need to tell me, that I just said already 955 words of other stuff first:
You've got this.
You have permission.
You're allowed to follow what's inside of you.
It's actually the only way.
Nothing else will ever fill or satisfy you, not money, not fame, not success, not glory, not even LOVE!
Do the thing.
Do the thing.
Do the thing.
Start today.
Start today.
Start today.
I PROMISE you –
That when you give your all to live the life you deep within know you MUST?
It fucking works baby.
It flows.
And yes it hurts and it's God awful at TIMES.
But it is, no matter the pain or the hardship which comes with it, no matter the EXCRUCIATING release you must REPEATEDLY endure –
SO.
FUCKING.
WORTH IT.
And just on a side note??? All of that … STUFF … you're trying to hard to GET … and all of that MONEY … you wish you could figure out how to receive? And all of that … VALIDATION and AFFIRMATION and YES … you THINK it's about and you need?
Yeah.
ALL of that comes autofuckingmatically when you first –
Do the fucking thing.