Success Mindset
THIS IS WHO I AM … TAKE IT, OR LEAVE IT, IN THE END I WILL ALWAYS JUST SPEAK AND SHOW MY TRUTH
Sometimes I try so damn hard to hide myself carefully, to stay behind a mask, to not say the things, do the things, show the things, which will rock the boat, make somebody uncomfortable or confront them, EXPOSE me or make me feel vulnerable
Sometimes I play it safe
I am careful
I try to bide my time
I should just wait …
I shouldn't say that …
I shouldn't show that side of me …
What if I SAY THE THINGS and I screw things up?
Well –
What if you spend your whole entire life not pressing fucking play, how about THAT?!
One of my besties said to me today something about not hiding who she is with men . "I'm not going to be afraid to show who I am"
And I thought – huh, EXACTLY. I used to do that. I DO still do that on occasion. For sho.
But in the end … I can't help it, I won't help it –
As in business
So in life
I WILL say the things
I will say what I'm feeling
I will say what I want
I WILL SPEAK UP
It might take me awhile …
I might chicken out for YEARS depending on the situation (although not anymore!) …
I might procrastinate
I might tell myself a story that I can't, it's too much, it's too scary, I WON'T, and YOU CAN'T MAKE ME!
And then my mind my heart my soul
Well
They do their fucking job
You can't?
You won't?
We can't make you?
Okay 
Except –
You will
You must
You know it
So GET THE FUCK ON WITH IT
And in the end, ALWAYS, this is what I do
I say the things
I speak my truth
I send a message (for example, for today's truth talking) that makes me immediately want to slam the laptop shut and hide from all the world or at least all of Facebook for 40 days and 40 nights
AGAIN 
And I think – ugh! Why do I ALWAYS HAVE TO BE THIS PERSON?
And then I think well –
Who the fuck else was I planning on being?
I'm not the girl who hides from life, and I'm not the girl who waits quietly hoping that what she wants will be delivered to her on a silver platter just because she believes it's meant to be
I'm the one who will ask
And do the work
And EXPECT DREAMS TO COME TRUE
Even when it feels SO exposing
All the while surrendering to the knowledge that whether they do, or whether they don't either way everything is PERFECT and just as it was meant to be
So with that being said … and TRUE … really –
How can you get it wrong?
How can you screw it up?
How can you do or say something you SHOULDN'T?
It's not about believing you can play God with your life.
It's about trusting that when you go all in and follow what you're guided to FROM within, that ONLY what is meant to be, will be.
Whatever that may be …
So –
Surrender.
Trust.
Have faith.
But first girl, seriously –
Show the fuck up and be who you are.
How ELSE is it supposed to work exactly?
And how fucking exhausting is it, trying so damn hard to keep quiet on who you are?!
OKAY?
Okay.
That's all
Remember –
Life is Now. Press Play! 
Kat x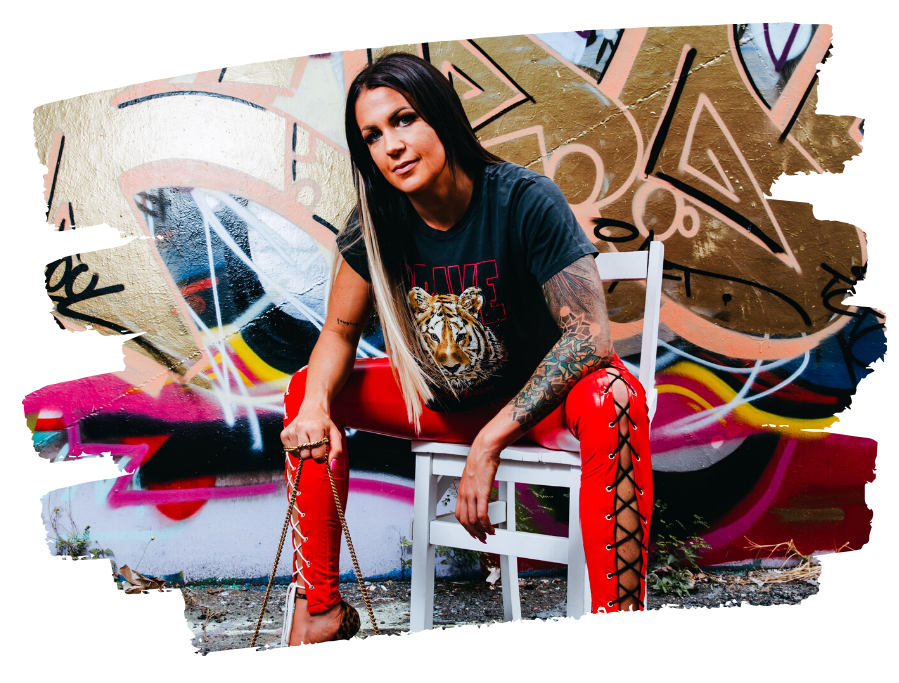 PS.
– dreamer. wanderer. soul led creator. One who was born for MORE.
I'm creating my new course, Big $ollar Energy, for the one who always knew she is here for millions,
to make it. To impact them. To create. And to LEAD.
Big $ollar Energy
The Money & Expansion Course for the Soul-Led Wanderer Who KNOWS It's Time to Go All in on HER,
and Let the Damn Receiving Take Care of Itself. The Way it Was Always Meant to Be.
Which means?
Identifying and releasing everything that gets to go, from the way you're thinking you need to do shit now, to the purposeless bits of the push or biz that it just don't need to be about, to the hidden junk in your psyche that gets to go.
>>> It's not about the do. The push. The win. When who you are when you only go within naturally PLACES you at the top,
but of the right fucking mountain.
The one that was always YOURS.
And then you finally WENT there.
Here's the thing, for us, about allowing an expanse of RECEIVING.
IT HAPPENS WHEN WE GO TO THE PLACE WHERE IT JUST IS.
And always was.
Class starts LIVE on Monday May 24, however early access + Big $ Energy vibes will open from Monday May 17 in our Telegram chat + join now bonuses are open already!
www.thekatrinaruthshow.com/bigdollarenergy
> it's time.