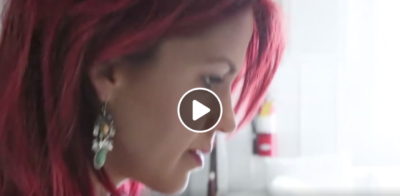 Success Mindset
INDULGING THE FEAR MIND VERSUS UNLOCKING CREATIVE FLOW —> YOU CAN'T DO BOTH
The fear mind will tell you it needs you, it wants you, it's so hungry for you, it lusts after you so furiously that it's almost attractive, and it will whisper to you, slowly, seductively, lovingly, and tell you –
You need me too.
You need me, I make you comfortable, I keep you sheltered, I keep you safe, we can dance together and sway together here where we've always been,
In the tunnels and drains and darkness, away from the light, away from expansion, away from all of that unKNOWN.
The unknown is scary! And it's bad! And it's wrong! You don't need it, you need ME!
The fear mind is greedy. It is demanding. It wants ALL of you and it refuses to give up even a piece.
Oh, so you'd try to have something to lean on OTHER than me?
NO! You CAN'T! I WON'T ALLOW IT! It's me and ONLY me, turn away from me and I will leave you and I will DESTROY you.
And it will rage, it will rear up, its anger making your heart beat fast and your eyes glaze over and a light sweat break out as the panic sets in, just a little at first, but enough to make you wonder –
CAN I live without this?
WILL I be okay?
If I launch myself free of all of the doubts, all of the fears, all of the USUAL
Ways of doing
And thinking
And believing
And even breathing
WHO WILL I BE WITHOUT ALL OF THAT AND WHERE WILL I GO AND WHAT –
Will become of me?!
I can't do it I can't do it I can't DO it!
And you peer over the edge,
Where you KNOW you must leap,
And it just looks SO far down,
SO scary,
SO treacherous,
And so.
much.
unknown.
You turn over your shoulder, you take just a peek, and fear is there,
Where it's always been
Where you've always known you could depend on it
Tapping its foot and tilting its head and rolling its eyes just a little and reminding you –
YOU DON'T HAVE WHAT IT TAKES TO DO IT WITHOUT ME, DO YOU?
Of COURSE you're going to turn back to me!
It's always BEEN the two of us, don't kid yourself you'll ever leave.
Smug bitch…
And what is funny what is awful what is hilarious what is TERRIBLE is that even as you turn back,
Even as you step away rather than leap,
Even as you shrink back down to where you know how to be,
Your heart your soul your spirit your SELF
Is SCREAMING SCREAMING SCREAMING at you,
And it hurts so damn LOUD, STOP fucking screaming, my EARS
So you cover them
And you close your eyes tight
And you quickly quickly quickly find a way to numb
To mask
To hide
To forget
Lost, once again, in the nothing and the everything of the fear,
And your pain.
Yet knowing,
No matter how far you run and how much you mask,
THIS IS NOT HOW IT'S MEANT TO BE.
I am CHOOSING to be weak.
I am CHOOSING to say no to soul, to heart, to creativity, to purpose, to destiny, to ART.
I am choosing,
To deny,
My SELF.
And you go to bed at night,
And move through your day,
Trying so damn hard to convince yourself you have no choice, this is how it has to be, it just IS,
The whole entire time knowing with absolute certainty that NOPE babe –
It's just a choice.
I'm choosing.
Choosing.
Choosing.
To be ruled by fear.
And to turn off flow.
And here is what is funniest of all –
For all of the fear,
All of the pain,
All of the struggle, and the way you feel SO ensnared, SO trapped, SO bound, SO unknowing of what to do,
There is only one thing needed, for you to unlock creative flow and step into all of you, KILLING the power the fear mind has over you.
All you need to do –
All you EVER needed to do –
All you STILL need to do –
Is DO IT FUCKING ANYWAY.
Fear will always be there, it's a part of who we all are, and you GET to experience every emotion on the spectrum, but FEAR.CAN.NOT.RULE YOU, unless you ALLOW it to.
Success is simple –
You feel the damn fear.
You listen, if you insist, to what it has to say.
You consider it deeply, even (although I don't know why!)
And then you say THANK YOU FOR YOUR THOUGHTS AND YOUR SUGGESTIONS AND YOUR ATTEMPTS TO ROB ME OF MY LIFE BUT ACTUALLY, ACTUALLY, ACTUALLY –
I'm gonna do it anyway.
So STFU.
Or carry on if you must, I don't care!
But either way,
Regardless,
For the rest of my life,
And EVERY damn day in every way,
I'LL JUST BE DOING IT ANYWAY.
That is how an empire is built.
How a dream body is created.
How relationships become ONLY fuck yes.
How your LIFE is on purpose.
You just do it anyway.
Not knowing how.
Not 'feeling' it.
Taunted, even, by ideas of not being worthy.
Repeatedly choosing to do it ANYWAY until it becomes your norm,
Just who you are,
And the world looks at you and wonders how it can be like you, when all you ever did was just press fucking play without feeling ready, without knowing how, and without having ANY proof at all that you're good enough.
Stop making it so complicated.
You're either doing the damn thing and you, through your daily actions and habits and CHOSEN beliefs and thoughts are becoming the you who you've always known you can be, or?
You're living a life of bullshit.
Just remember, whichever you choose for today –
Don't forget –
Life is Now. Press Play.
Kat x

PS
1:1 INTAKE IS OFFICIALLY OPEN!

🔥
Next Level Empire is officially open for late November intake! 💜
I'm calling in my next intake of driven badass LEADER women who want to work with me 1:1 to FOLLOW SOUL and achieve ALIGNED AF fame, income growth, more.
Yeahhhhhh … this is about unapologetically claiming your place as one who is MEANT to be seen and heard by everyone!!
Next Level Empire baby!
Multi 7-Figure Empire Expansion For Unapologetically Badass & Driven Women Who Are Ready to Be Seen By the WHOLE Damn World
6 weeks.
1:1
You and me
This is for the women who already have a message, an audience, and are making money online and who are now ready to put some damn WHEELS on the thing.
We will be going deeper into message clarity
We WILL be nailing down what you're selling, and how you're selling it, for maximum conversion and flow
We WILL be getting you fully connected to the badass leader within who KNOWS she is meant to run the damn thing
But these things are just the warm-up, because let's face it –
You already message
You already show up
You already sell
You're already ROCKING what you're doing right now
So what you're here for, and what I'm here for with you?
Is to blow the damn thing up.
MAXIMUM reach.
RAPID growth of audience
MASS visibility
MEDIA TAKEOVER
NEXT level leadership status, and being the one who is KNOWN as the Queen
And sales EXPLOSION
I'm taking what I'm doing in my business to CONTINUALLY claim my place at the top, and to take my message to the masses whilst also RAPIDLY growing following and income,
And showing it all to you
Exactly how we do it
What precisely is in place
What we had to have in place for it to work
What we do day to day to elevate fame, income, purpose, ALL of it
And then I'm going to work with you personally to roll it out
Next Level Empire baby:
For the women who were born for more,
And who are done with circling repeatedly around the same damn pond and kidding themselves they're gonna find it there.
Ready, and know it's time? It just might be 

😉

💜
PM me now

for the full overview, and to know if it's for you. x