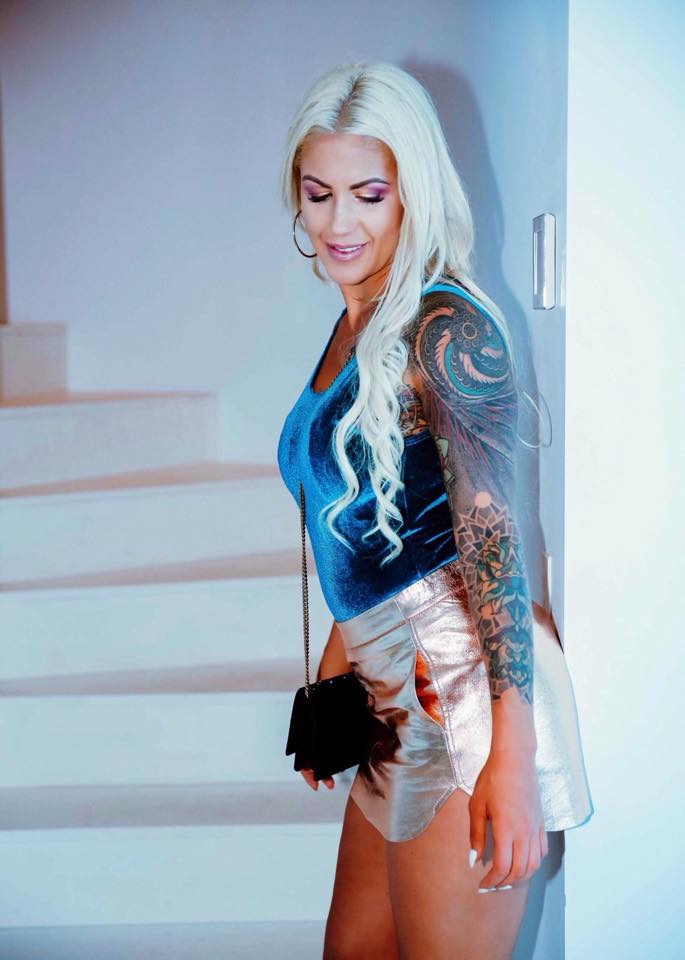 At some point, you're going to have to trust again, open your heart and trust again, that everything inside of there, everything you've longer for and wanted and wished for for so long –
About who you really are, who you were always meant to be, and whole this whole game of life was meant to play out –
Can still come true, in full colour too.
At some point, you're going to have to trust again.
Open your heart, and trust again, that it can be safe to let them see, safe to let them in, safe to just begin, and then –
Keep going.
One foot in front of the other.
Gently gently.
Slowly slowly.
Surely surely.
Creating the life you've side-stepped –
Avoided –
Sabotaged –
Or perhaps simply never REALLY been willing to believe in –
Until now.
At some point you're going to have to trust again, you know? Open your heart and TRUST again, that the childish dreams, and fantasies, and 'one day I'll … just wait!' declarations of certainty, the things you have for so long now written off as silly, foolish, unreasonable, deluded –
Were actually the real thing.
The whole entire time.
Yes the most simple and original visions you had for what would eventuate –
Were in fact all you ever needed, and there was nothing to EVER add, or try to pare back.
At some point you're going to have to trust again, not just that what you feel inside of you is real, and you KNOW it is, available, and you know that too, available for YOU, yes you are FULLY aware of that, available also NOW, well that one's a little more confronting, but still you KNOW, you know all this, but at some point you're going to have to also just again in YOU.
In you just deciding –
'Okay. I'll drop the mask.
I'll drop the act.
I'll SOFTEN.
I'll stop clinging so insistently to what I've needed, for protection, for cover, for pretending, I don't care, and I'll just …
See.'
See?
'See what would happen of course, if I started to act from trust!'
It might take practice …
It may well take a LIFETIME of practice!

Every day, noticing the patterns, the reactions, the conditioning to NOT believe …
The trigger behaviour, the creating of your life from FEAR …
Every day, simply –
Trusting a little more, that it's safe to drop it.
And becoming a little more observant, to help you to do so.
Every day, even an 0.0001% shift in the direction of faith, of acting FROM faith, of making your choices, of carving out your future, of stepping into your destiny, that most TINY of adjustments –
Is enough.
It's enough to turn the WHOLE DAMN SHIP.

Back on path.
Back to soul.
Back to core.
No matter how far you've veered, it's ALWAYS still possible to return, to remember, to come back, to come home, to begin again, to be new again.
But here is what it will take –
For trust is not just an idea, a concept, an emotion, a feeling, a nice thing to say.
Trust is a way of life.
It's NOT the wide and narrow path.
It is NOT the road well traveled by all around you.
It's the one that appears to be treacherous. Rocky. Hazards everywhere! DARK and uncertain, too!
It's the one where there is no agenda, no trying to get to this or that bright shiny reward, no doing of things in exchange for the expectation of a certain pre-determined OUTCOME as your reward –
And it's also the one where there is no strategy, nobody to tell you what to do, or how to do it, no master plan, not a single dot point laminated or ready!
It's the road which looks like a FOOLISH choice, compared with what's being hawked to you by all who get a chance to hawk it. Compared with what your FEAR mind shrieks at you, and demands you to consider.
Take the easy road!
Do it like them!
Follow the plan!
FIND a perfect plan first; that's the way!
Do it RIGHT!
The thing is …
It shouldn't really be that hard, should it? To turn away. From the wide open path, the seductive whispers of those who want you to be like them, breathe like them, validate THEIR hollow choices.
The thing is …
The road which looks scary only looks that way, because so few are deserving of finding the magic and the beauty which exists nowhere BUT all along its path.
And those few are simply defined:
The ones who, in the end, were always going to follow soul.
And then do.
The thing about trust is, and living from faith; creating your life from the very blueprint which you were born with, the one INSIDE of you –
It doesn't require a feeling to start, or even the belief.
It just requires you to decide.
Decide that you can't keep living THIS way.
Decide to trust, no matter how scary, no matter how much you can't FEEL it!
And decide to open your heart,
To everything you always knew you can't NOT ultimately live for.
Here is what else:
The moment you step forward onto that road LESS traveled –
And every single time you return, and take even the SMALLEST step –
You'll feel a certainty and a peace that just can't be found anywhere else.
Seek that always.
Forego all else persistently.
That's all you have to do, ever.