Success Mindset
CLEARLY YOU HAVE THE EXACT RESULTS YOU'VE CHOSEN FOR THIS POINT IN TIME
The structure doesn't freaking matter.
The system, the process, the look of it, the bones of it, the hair on it, the way you polish and posh it up or no, none of it.
The system doesn't matter.
The PROCESS doesn't matter.
Your sabotages, and the way you fuck with it continually, repeatedly say "no thanks, not yet, not today!" to soul instead of to Satan, they don't matter either.
Your patterns.
Your ridiculous, hilarious, funny patterns. Of how you 'always' do this or that, 'never do this or that', of how you burn things down, blow 'em up, shed and shred 'em, DESTROY 'em, how you really can't seem to follow the fuck through and instead you're just always the one who walks away.
That shit don't matter either.
Not any of it.
Not today.
And not at all.
Do you get it yet?
Are you ready and willing and able to GET it yet?
THERE IS NOT A SINGLE THING YOU'RE DOING WRONG OR SCREWING UP OR NEED TO FIGURE OUT OR NAIL DOWN OR GET RIGHT.
"But Kat! What are you on about! You're SUPPOSED TO KICK MY ASS WITH ALL THE WAYS I SHOULD BE SHOWING UP MORE, DOING MORE, BEING BETTER, LET'S GO!"
"But Kat! Clearly I don't have the results I want, so obviously something is wrong!"
– No it's not. Clearly you have the exact results you've chosen for this point in time. Clearly you need whatever is comin' atcha or not showing its head at all. Clearly you are precisely where you need to be!
– And nope, not gonna kick your ass today. Not in that way
😉
Because here is what's up with life.
With the making of the monies.
With the getting to where it is you need to BE.
With the shifting into the next level.
The shedding and shredding of your 'bad' or 'naughty' or 'wrong' patterns, choices, behaviours.
>>> You won't get to any other place you wanna be at until you lean into and own all that you chose about this place. <<<
It's that simple.
Nothin' else you need to know.
The End!
But, since I feel I've more to say on the matter – not the end
You want money? Freedom? To fly high in the sky doing ALL the fuck yes flow things you've been waiting for so long to do? To run the programs you want, have the clients you want, be the YOU who you've been waiting to be?
To GO ALL IN ON YOU THE WAY YOU ALWAYS PROMISED YOURSELF YOU'D ONE DAY KNOW HOW TO DO?
Be here now.
Be here now.
Be here now.
Let go of ALL of the 'shoulda woulda coulda' bullshit, and own that you ARE here now, doing whatever TF it is you chose to DO now, and that it's ALL EXACTLY AS IT WAS MEANT TO BE.
FROM that place –
of surrender
of free falling into trust and faith and ownership of choice
of 'ohhhhhhh shit, yep, this is what I wanted and here's why'
– you then have the FOUNDATION to freely choose anything you want to add, subtract, fuck with, fine-tune, etc.
Do you feel me?
Because the other option, the way you've been trying to do it up til now before this, that shit is just stoopid.
Meaning –
It'll keep you stuck.
It'll keep you bound.
It'll keep you in a repeat pattern where, certainly, why not, you may well 'get ahead', 'fix things up', 'next level 'em', and so on, but you will nonetheless find yourself back in the EXACT SAME PATTERN AND PLACE.
Because you never allowed yourself to own or be okay with or take responsibility for your every move.
And until you do, no matter how far you push ahead or even GET ahead, you'll find you're eternally still seeking to try and fill a void that just can't be filled by accomplishment. By 'doing it right'. Or even by being the best!
How to fill the void?
Look TF into it.
Ask yourself what is EVERYTHING you think you need to think right now about what should be different or better.
And then decide that it is ALL whatever.
NONE of it matters.
You might just mosy on over to wherever else.
Or not.
WHATEVER.
You're already there anyway.
You'll go wherever you like any day.
Or you might just stay right here.
That's all.
THE END.
Remember –
Life is Now. Press Play! 
Kat x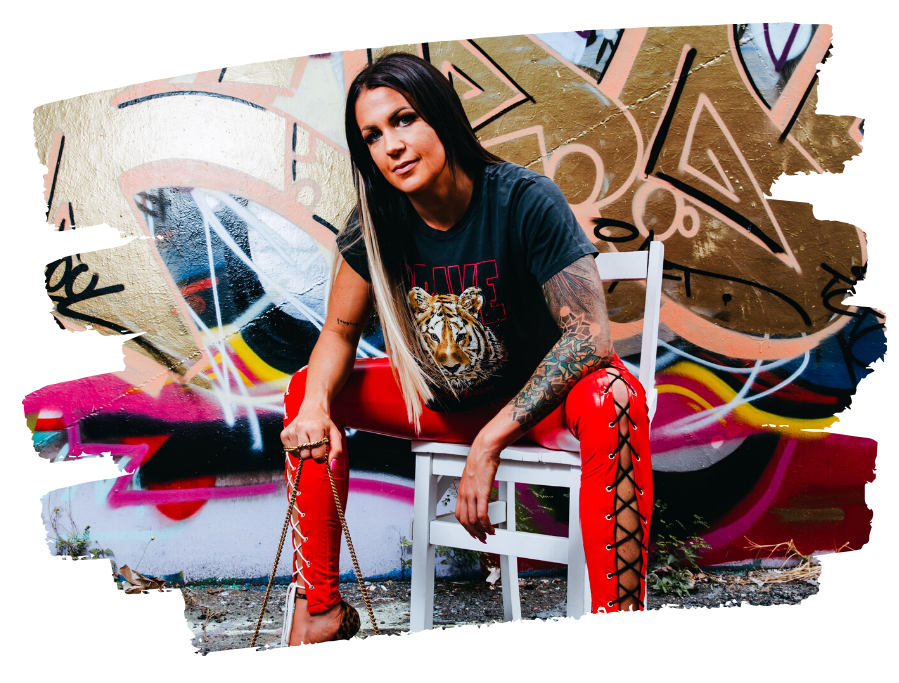 PS.
– dreamer. wanderer. soul led creator. One who was born for MORE.
I'm creating my new course, Big $ollar Energy, for the one who always knew she is here for millions,
to make it. To impact them. To create. And to LEAD.
Big $ollar Energy
The Money & Expansion Course for the Soul-Led Wanderer Who KNOWS It's Time to Go All in on HER,
and Let the Damn Receiving Take Care of Itself. The Way it Was Always Meant to Be.
Which means?
Identifying and releasing everything that gets to go, from the way you're thinking you need to do shit now, to the purposeless bits of the push or biz that it just don't need to be about, to the hidden junk in your psyche that gets to go.
>>> It's not about the do. The push. The win. When who you are when you only go within naturally PLACES you at the top,
but of the right fucking mountain.
The one that was always YOURS.
And then you finally WENT there.
Here's the thing, for us, about allowing an expanse of RECEIVING.
IT HAPPENS WHEN WE GO TO THE PLACE WHERE IT JUST IS.
And always was.
Class starts LIVE on Monday May 24, however early access + Big $ Energy vibes will open from Monday May 17 in our Telegram chat + join now bonuses are open already!
www.thekatrinaruthshow.com/bigdollarenergy
> it's time.